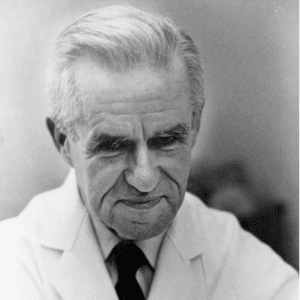 The Maxwell Finland Award for Scientific Achievement is presented annually by the National Foundation for Infectious Diseases (NFID) to honor scientists who have made outstanding contributions to the understanding of infectious diseases and public health.
Selection criteria include:
Excellence in clinical and/or research activities;
Participation in the training of future leaders in the field; and
Positive impact on global public health through domestic and/or international activities.
First presented in 1988, the Award is named for Maxwell Finland, MD, former member of the NFID Board of Directors, who died in 1989 at the age of 85. Dedicating his life to teaching, clinical research, and patient care, Dr. Finland pioneered work in the diagnosis, treatment, and epidemiology of bacterial infections; the evaluation of antimicrobials; and the demonstration of the evolving problem of antimicrobial resistance. He was a driving force in shaping infectious disease training programs in the United States and in defining the discipline of infectious diseases as we know it today.
Dr. Finland served as the first president of the Infectious Diseases Society of America and was a key figure in the establishment of the Interscience Conference on Antimicrobial Agents and Chemotherapy.
NFID is now accepting online nominations for the 2024 Maxwell Finland Award for Scientific Achievement. Nominations are due February 20, 2024.