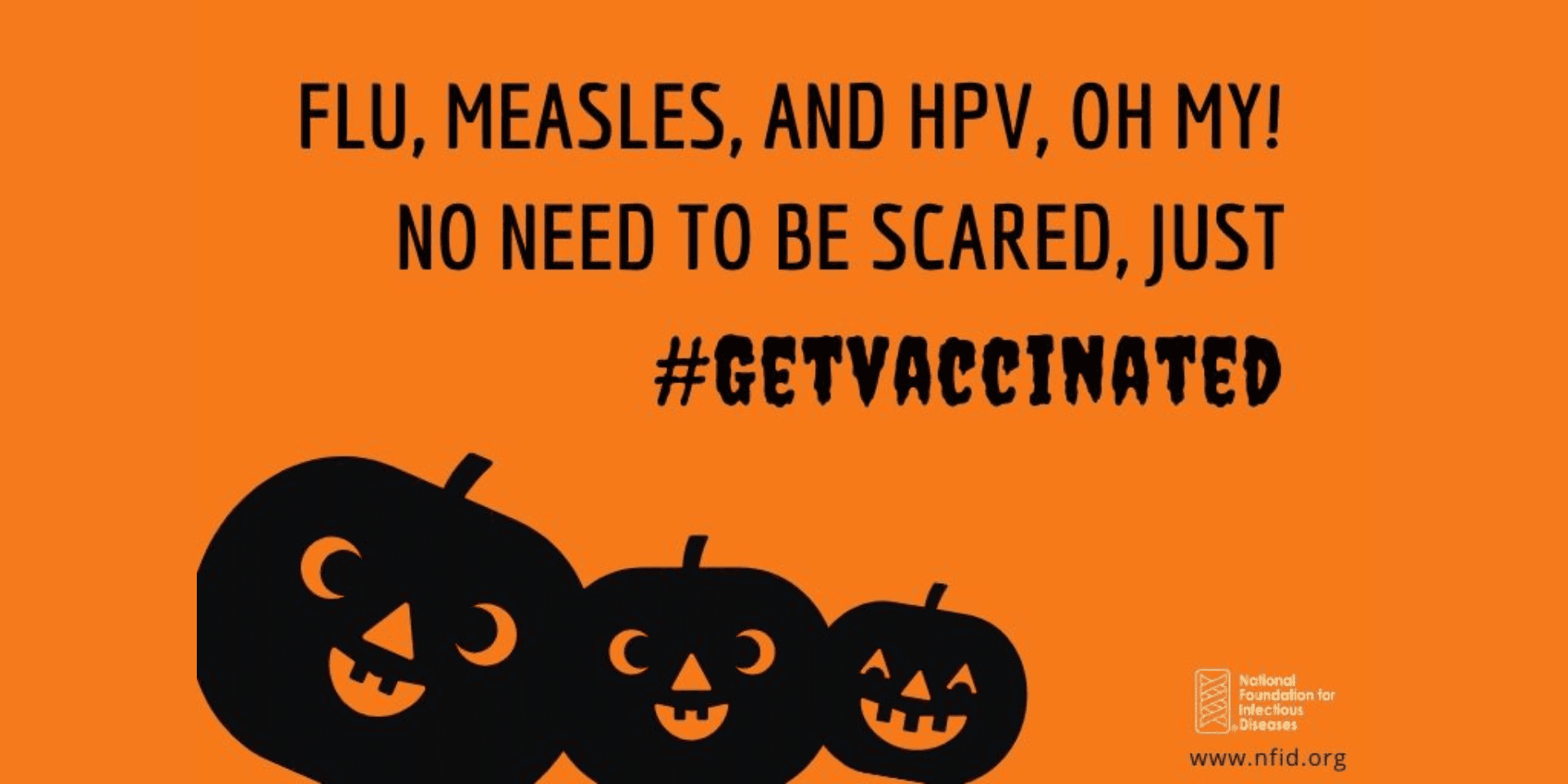 Think ghosts and goblins are scary? Not nearly as scary as measles or influenza (flu) can be. Although we should not have to fear vaccine-preventable diseases, low immunization rates—fueled in part by unfounded myths about vaccines—are now putting many at risk.
Measles is highly contagious, can be serious and even deadly, and was eliminated in the US nearly 20 years ago thanks to  safe and effective vaccines. But measles made a scary comeback in the US in 2019 in communities where parents chose not to immunize their children because of misinformation about vaccine safety.
Flu is a contagious viral infection that can lead to serious complications and even death. In the US, millions of people get sick, hundreds of thousands are hospitalized, and thousands to tens of thousands of people die from flu every year. Everyone age 6 months and older should get vaccinated against flu annually, yet flu immunization rates continue to fall short of US public health goals.
A recent survey by the National Foundation for Infectious Diseases (NFID) found that only about half of US adults plan to get vaccinated this flu season. The most common reason is the perception that flu vaccine "doesn't work well." While the  effectiveness of flu vaccines can vary from season to season, even in cases when flu vaccination does not prevent infection completely, it can offer partial protection by reducing the severity and duration of disease and preventing serious complications. Partial protection is particularly important for people with certain chronic health conditions such as heart disease, lung disease, and diabetes.
Thanks to vaccines, once-common diseases such as chickenpox, rubella (German measles), and polio are rare and many US healthcare professionals have never seen an actual case. Today, there are vaccines to help prevent cancer caused by human papillomavirus virus (HPV) and hepatitis B. Older adults can also be protected against flu, pneumococcal disease, and shingles.
Don't get spooked by fake science—on Halloween and throughout the year, NFID urges readers to #GetVaccinated with all recommended vaccines and share these social posts (and images) widely with family, friends, patients, and colleagues to help spread awareness, not disease:
The Centers for Disease Control and Prevention (CDC) recommends vaccinations throughout the lifespan to protect against many infections. When you skip vaccines, you leave yourself, your family, and your community vulnerable to many serious diseases. #GetVaccinated to stay healthy on Halloween and throughout the year!
To join the conversation and get the latest news on infectious diseases, follow NFID on Twitter, like us on Facebook, follow us on Instagram, join the NFID LinkedIn Group, and subscribe to receive future NFID Updates.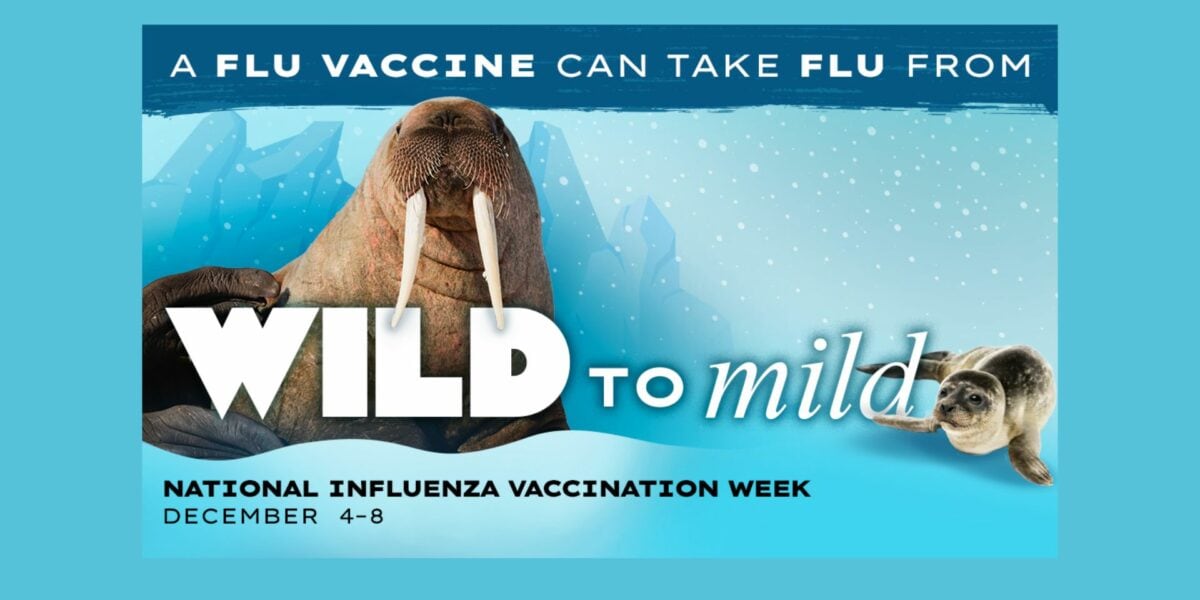 With flu activity on the rise and vaccination rates lagging across the US, NFID is reminding everyone age 6 months and older to get vaccinated against flu