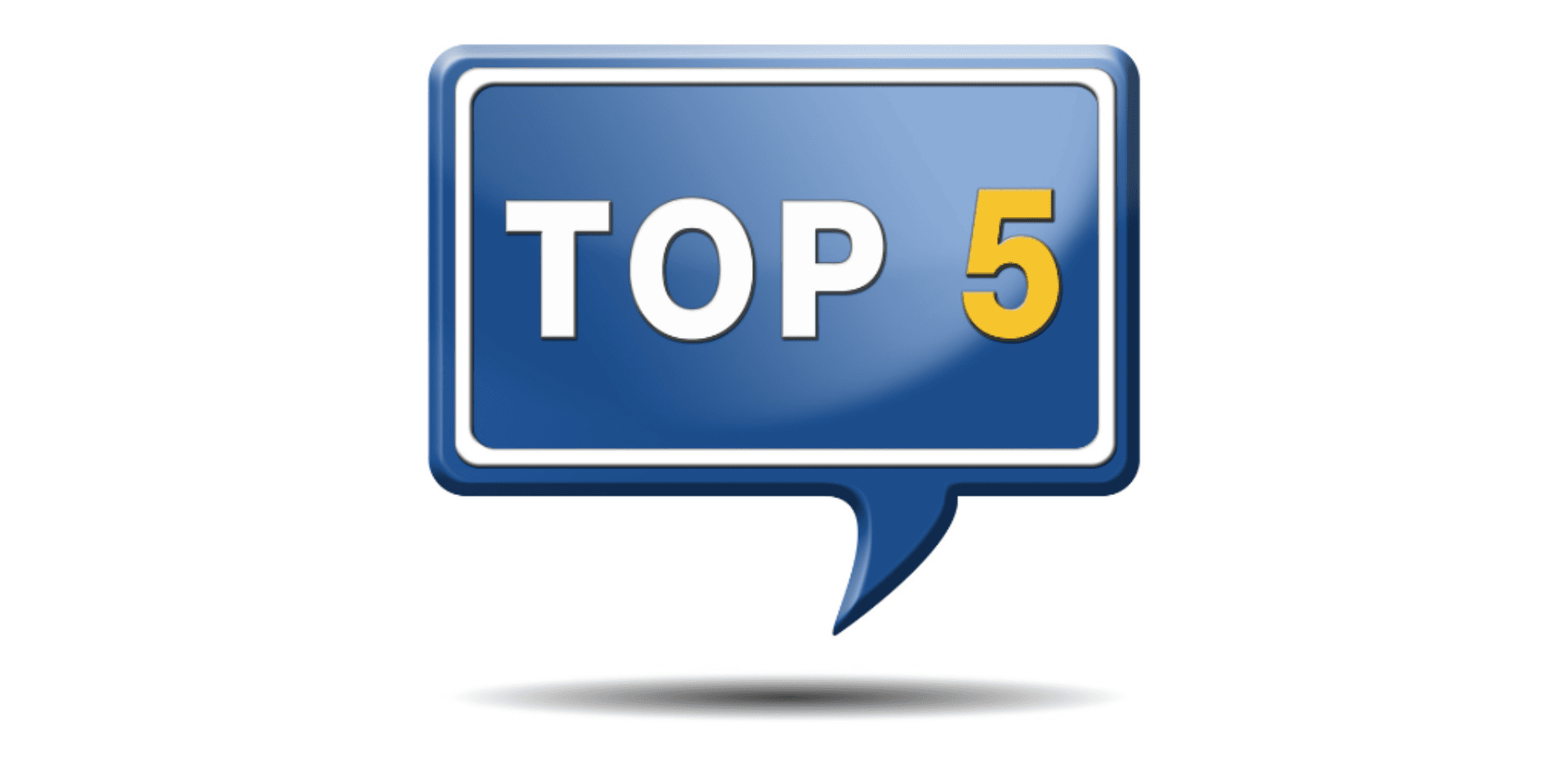 From COVID-19 updates to new vaccination recommendations, webinars from the National Foundation for Infectious Diseases (NFID) provide healthcare professionals with timely information and practical strategies. Read on for the top 5 NFID webinars from 2021, all of which are available on-demand, at no cost:
---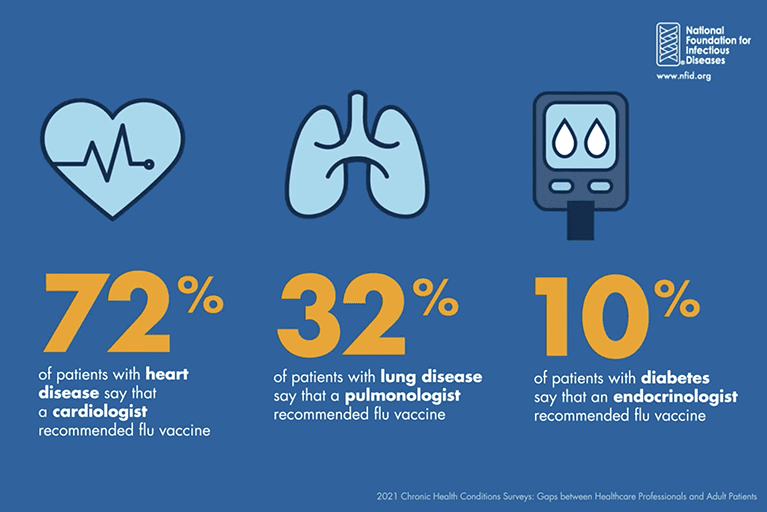 #5: Closing the Gap: Protecting Adults with Chronic Health Conditions
Highlighting the results of two national surveys conducted by NFID to better understand knowledge, attitudes, and practices towards influenza (flu) vaccination among adults with chronic health conditions, this webinar examines communication gaps between healthcare professionals and adult patients with chronic health conditions along with practical approaches to help close the gaps.
---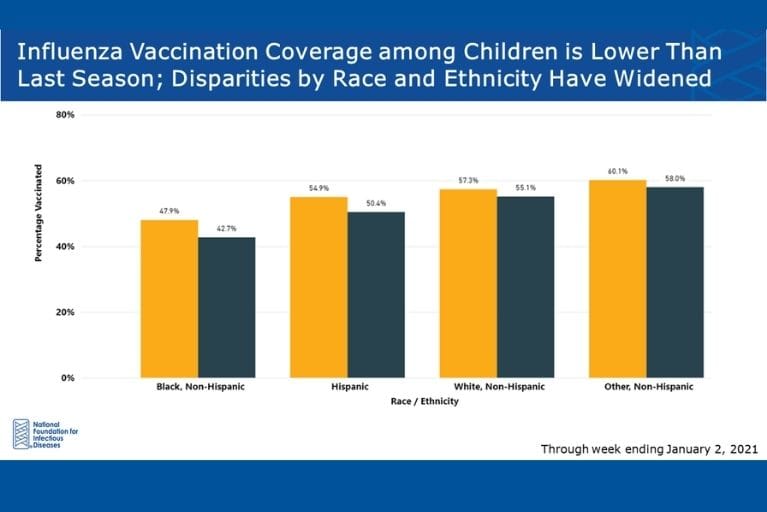 #4: #VaxxedForClass: The Importance of Routine Immunizations
#VaxxedForClass features a panel discussion with experts from NFID and the Centers for Disease Control and Prevention (CDC) on the importance of maintaining routine vaccinations for students and young adults during the COVID-19 pandemic.
---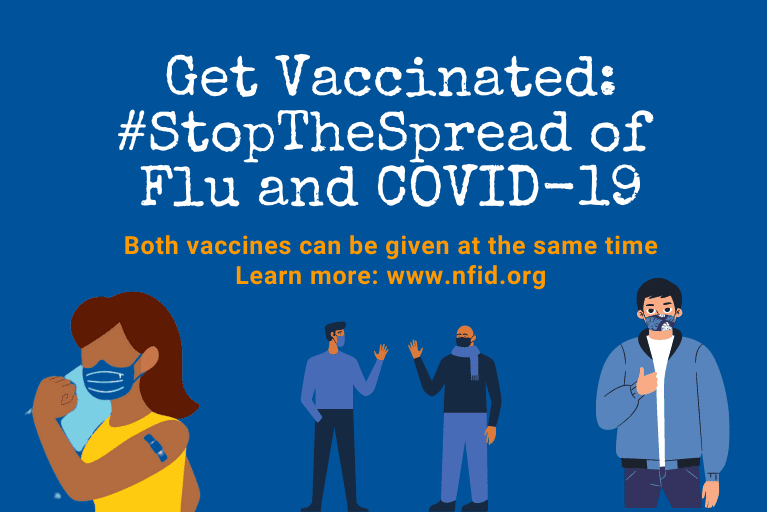 #3: Coadministration of Influenza, COVID-19, and Other Routine Vaccines
Giving COVID-19 and other vaccines at the same time is safe and convenient and this webinar focuses on practical considerations for coadministration of COVID-19, flu, and other routine vaccines, as well as strategies for communicating the importance of staying up to date on all recommended vaccines.
---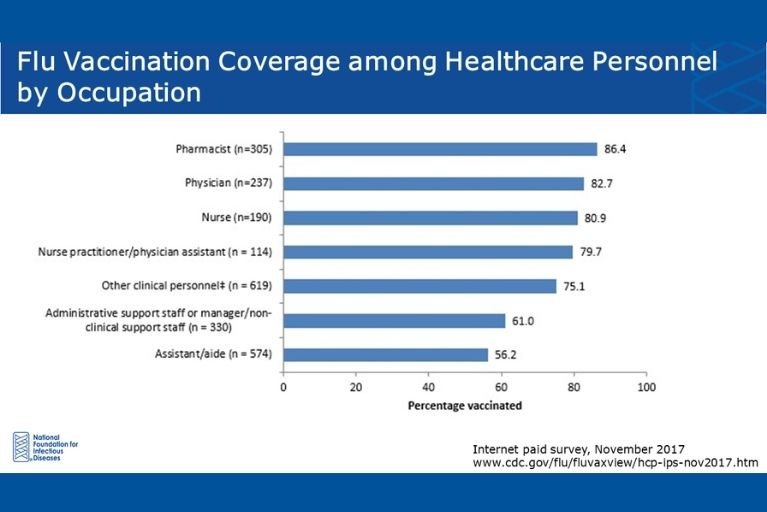 #2: Strategies for Overcoming Barriers to Healthcare Personnel Immunization
NFID partnered with the American Medical Group Association (AMGA) for this webinar on immunization recommendations and strategies to overcome barriers and improve vaccination rates among US healthcare professionals in a variety of healthcare settings.
---
And finally, the top webinar topic of 2021 based on participation and engagement is …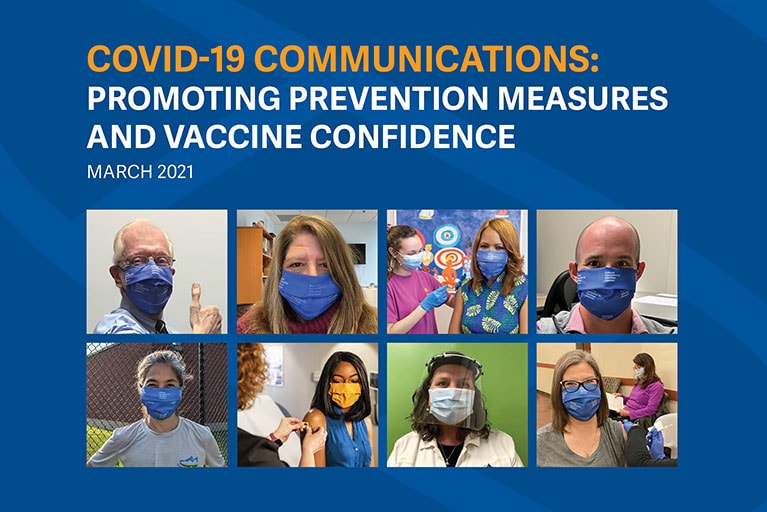 #1: COVID-19 Communications: Real-World Insights to Promote Vaccine Acceptance
The most popular webinar topic of 2021 is, not surprisingly, about COVID-19 communications. The program examines communications strategies for healthcare professionals and offers a framework for use when discussing this sometimes difficult, but critical topic.
---
Looking for webinars on other topics? Visit www.nfid.org/webinars to register for live and on-demand programs.
To join the conversation and get the latest NFID updates, follow us on Twitter, like us on Facebook, follow us on Instagram, visit us on LinkedIn, and subscribe to receive future NFID Updates.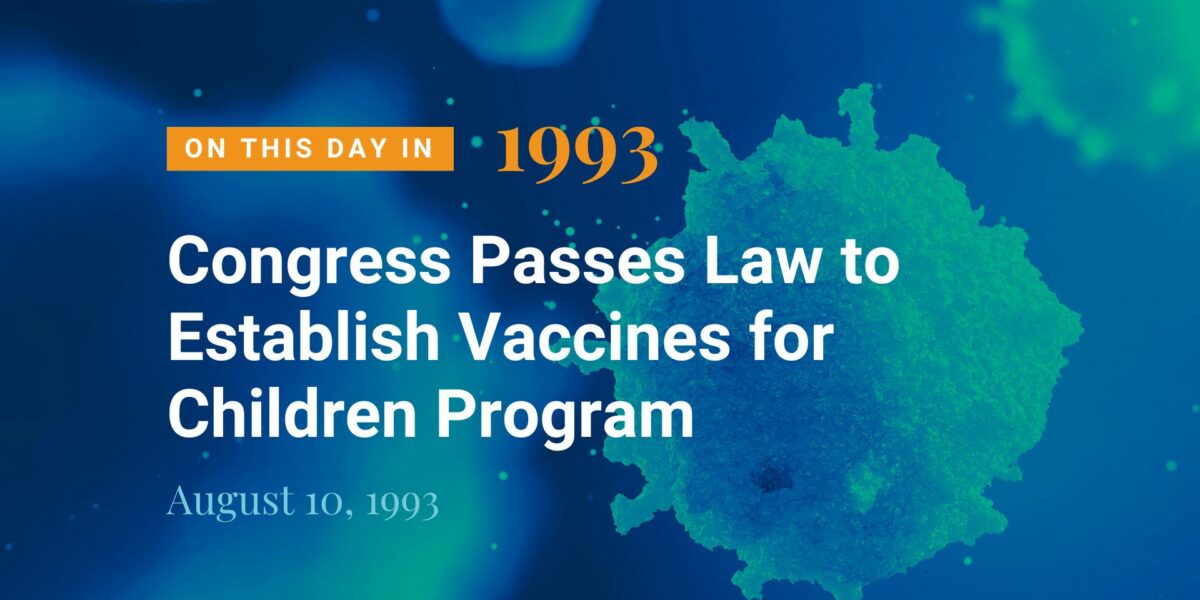 As NFID celebrates its 50th anniversary, Past President Walter A. Orenstein, MD, reflects on the 30th anniversary of the Vaccines for Children program