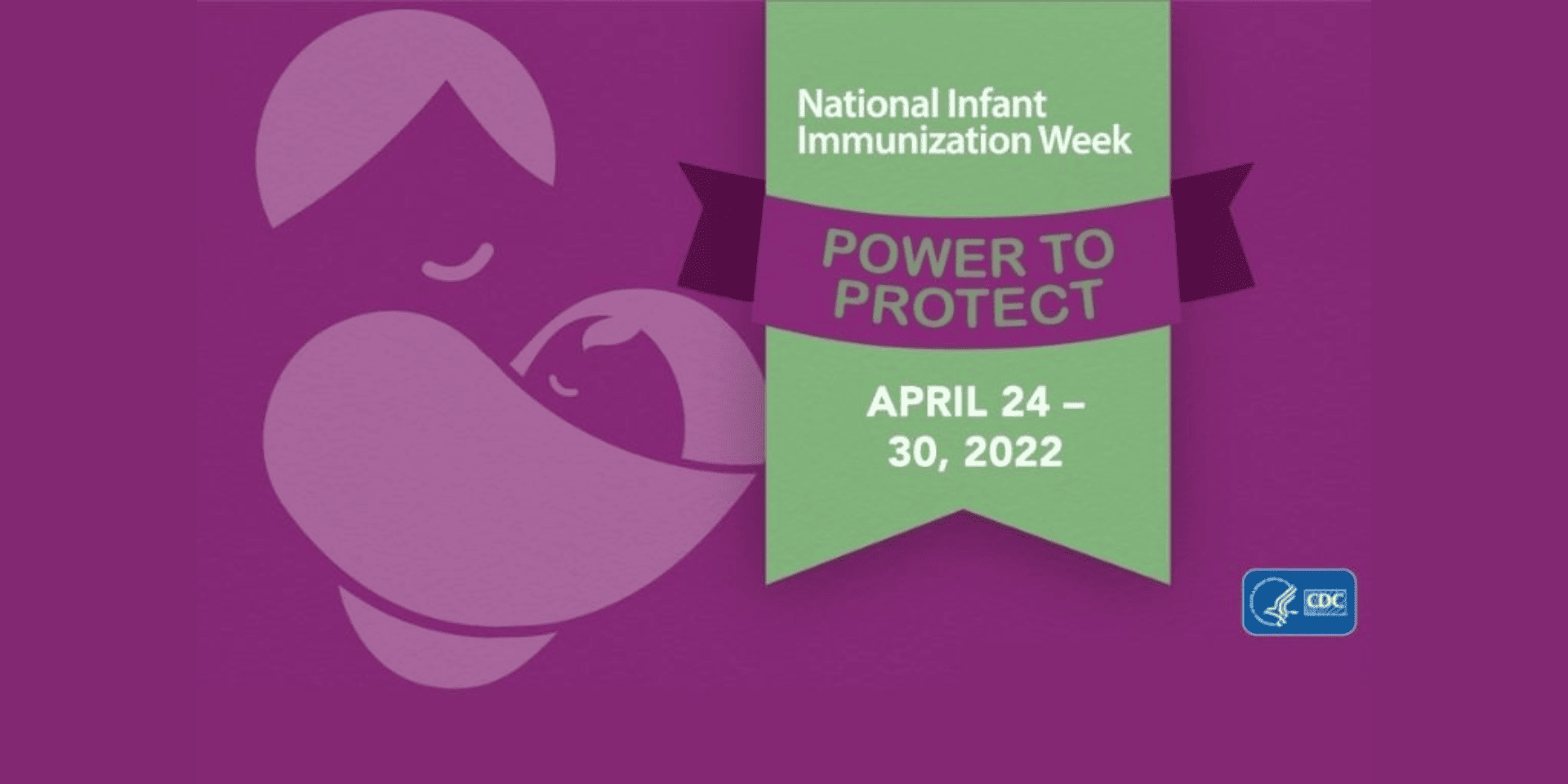 National Infant Immunization Week (NIIW) is an annual observance scheduled for April 24-30, 2022, to highlight the positive impact of vaccination on the lives of infants and children. The priority this year is to ensure that families stay on track for routine checkups and vaccinations following disruptions from the COVID-19 pandemic.
Staying up to date with vaccinations is critical to help protect infants and other children against potentially life-threatening diseases. According to the Centers for Disease Control and Prevention (CDC), among children born between 1994-2018, vaccination will prevent an estimated 419 million illnesses, 26.8 million hospitalizations, and 936,000 deaths over their lifetimes. Children can be protected against 14 serious childhood diseases through vaccination, including hepatitis, influenza (flu), tetanus, and polio. New prevention and treatment interventions are in development for respiratory syncytial virus (RSV), which is the leading cause of hospitalization in US infants, resulting in 58,000 hospitalizations and an estimated 100 to 500 deaths among children younger than age five years annually.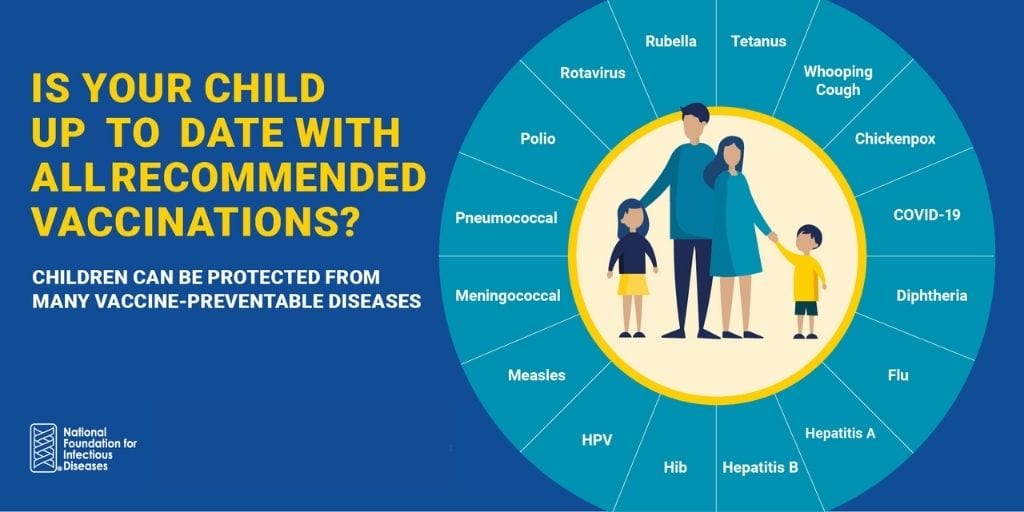 But vaccines do not work unless they are used. In the US, childhood immunization rates declined broadly during the COVID-19 pandemic, with the most significant drop occurring among children in the Vaccines for Children (VFC) program, a federally funded program that provides vaccines at no cost to uninsured and underinsured children who otherwise might not be vaccinated due to inability to pay. According to a recent CDC Morbidity and Mortality Weekly Report (MMWR), during the 2020-2021 school year, vaccine coverage among kindergarteners dropped to ~94 percent for all required vaccines, one percent lower than the previous school year—resulting in more than 35,000 children entering kindergarten without documentation of complete vaccination against serious infectious diseases like measles, whooping cough (pertussis), and chickenpox.
During NIIW, the National Foundation for Infectious Diseases (NFID) encourages healthcare professionals to remind parents and pregnant women about the importance of on-time infant and childhood immunization. According to research, parents consistently identify healthcare professionals as their most trusted source of health and immunization information. Research also shows that many parents make vaccine decisions before their babies are even born.
For older children who are eligible for COVID-19 vaccination, NIIW is also a great time to remind parents that COVID-19 vaccines can be given at the same time as other recommended vaccines.
You would never put your child in a car without a seatbelt. Why would you ever send them out into the world without recommended vaccinations?

NFID President Patricia N. Whitley-Williams, MD
Free Resources To Help Parents Stay on Track with Recommended Vaccines
CDC and NFID offer resources to help healthcare professionals communicate with parents and patients who may have missed or delayed routine vaccinations:
Share These Videos from CDC and NFID to Help Spread Awareness:
To join the conversation and get the latest news on infectious diseases, follow NFID on Twitter using the hashtags #GetVaccinated #NIIW and #IVaxToProtect, like us on Facebook, follow us on Instagram, visit us on LinkedIn, and subscribe to receive future NFID Updates.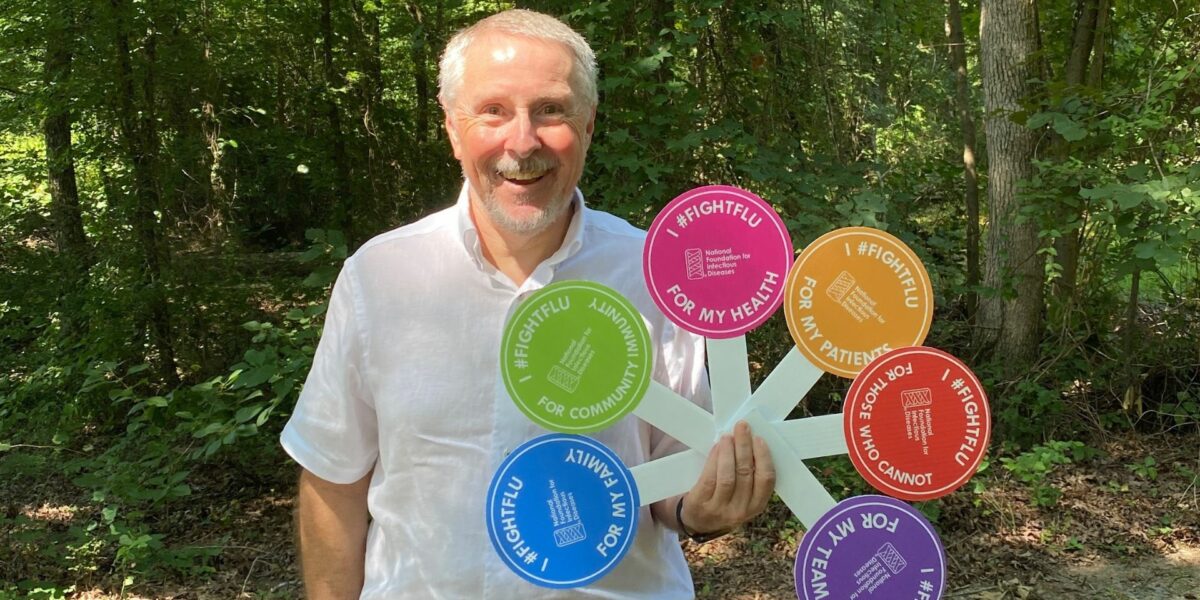 NFID Medical Director Robert H. Hopkins, Jr., MD, shares his thoughts on communication tactics and other strategies to help overcome barriers to vaccination