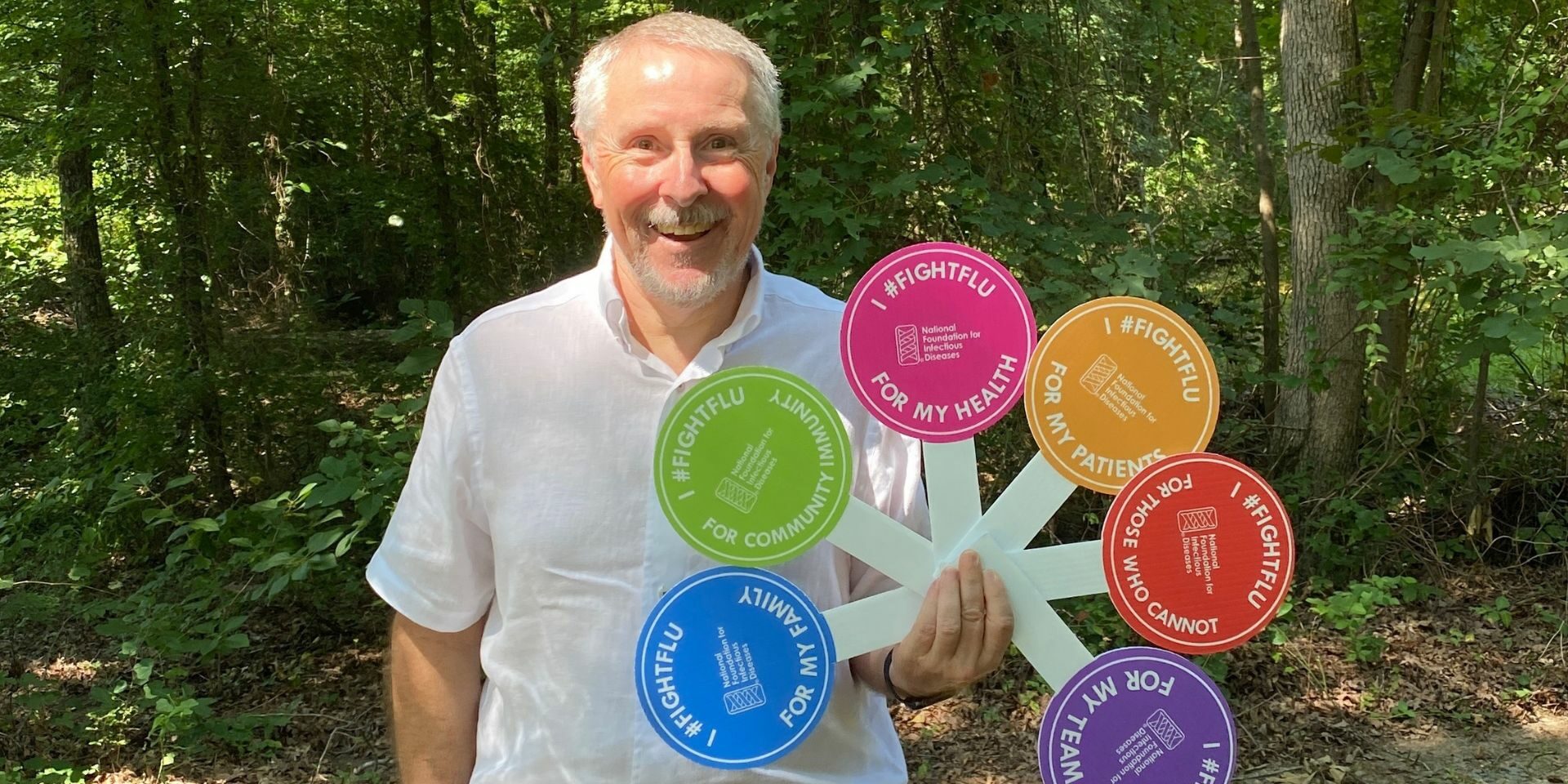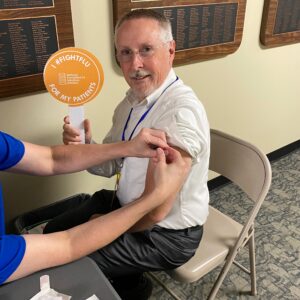 Special thanks to National Foundation for Infectious Diseases (NFID) Medical Director Robert H. Hopkins, Jr., MD, for this guest blog post on communication tactics and other strategies to help overcome barriers to vaccination. Hopkins will be presenting at the NFID 2023 Clinical Vaccinology Course on routine adult vaccine recommendations.
Q: What are some of the most common barriers to immunization in the US?
A: As someone who sees adult and pediatric patients in clinical practice, I think of vaccination barriers in terms of 5 Cs:
Convenience: How easy and convenient is it to get vaccinated?
Cost: Is it affordable?
Confidence: How knowledgeable is the patient about the vaccine? Is there demand? Is there fear? Are there trust issues?
Community: Many people act based on community norms. The community may be family, the neighborhood in which a patient lives, or the social media environment in which the patient is active. What are the norms within those groups?
Closure: Closure is getting the patient vaccinated, because talking about vaccination without actually vaccinating does not protect the patient.
Q: Are there different considerations when dealing with children versus adult patients? 
A: The same 5 Cs are important in both childhood and adult vaccination, but some themes may be more powerful than others based on differences in setting, what is going on in the life of the patient, and the dynamics of the interaction between the patient and healthcare professional. Healthcare professionals are among the most trusted messengers for information about vaccines and open conversations are critical to getting patients vaccinated.
Q: What tactics and strategies can be used to help overcome vaccination barriers?
A: Anything that we accomplish in a therapeutic relationship has to start with building trust between the patient and the care team, not just with the individual provider. The person at the front desk may be a member of the patient's community, in which case, that is where the relationship begins. In any practice setting, all members of the team need to be on the same page for preventive services, whether that is vaccination, cancer screening, or screening for diabetes or heart disease.
When you start with a team on the same page, the standard check-in routine can and should include a reminder—for example, You are due for an influenza (flu) vaccine today. That sets the expectation. When the nurse or physician assistant takes the patient to the exam room, it continues–Would you like me to give you the flu vaccine now? If the patient raises a question or concern, that will trigger a specific provider-patient conversation to, hopefully, get the patient vaccinated while in the office.
Even some long-standing patients may have questions. It is important to probe gently and respectfully to understand the individual's questions and concerns. If a patient raises a concern about a vaccine based on misinformation, rather than contradicting (which is the natural inclination), try to address a shared value: I appreciate your concern but I have not seen any evidence supporting that. Our shared goal is to keep you healthy and I want you to have the same protection from vaccines that I have given to my own family. If I give you the vaccine today, you are less likely to get sick and not be able to take care of your family. Can we immunize you today to help keep you healthy for your children?
If the patient still decides not to get vaccinated, respect the decision, but make a note to revisit the decision during the next visit. It is critically important to follow up on that conversation—if the follow-up does not happen, essentially, we have failed twice to vaccinate and protect the patient.
Q. Are there strategies that healthcare professionals can use to overcome barriers beyond confidence and community?
A: We have done much over the course of the COVID-19 pandemic to address convenience, cost, and closure. We have brought vaccines to where people are, we have tried to make it convenient and easy to get vaccinated, and we have addressed the cost barrier. But we still have missed opportunities. We need to learn from these lessons moving forward. Even with staff shortages, we still need to be open to having patients come in for drop-in vaccinations, offering after-hours vaccine clinics, working with employers to offer vaccines at work, and/or going to schools and fairgrounds. We can also advocate for the Vaccines for Adults Program, a proposal that is modeled after the Vaccines for Children Program, to provide free or low-cost vaccines to uninsured adults.
It is important to have a shared knowledge base and continue to grow our team of vaccine experts—by sharing knowledge, we can better address concerns and build vaccine confidence at the individual patient level, whether the vaccine is for flu, hepatitis B, shingles, respiratory syncytial virus (RSV), or another preventable disease.
The more we can strengthen our community of vaccine experts, the more likely we are to get vaccines into arms.
Learn More at the 2023 Clinical Vaccinology Course

Interested in learning more about recommendations and practical strategies for ensuring timely and appropriate immunization across the lifespan? Register for the online NFID 2023 Clinical Vaccinology Course (CVC) on November 15-17, 2023. Expert speakers will address new developments and issues related to the use of vaccines, including the latest US immunization recommendations, as well as best practices to help improve vaccination rates.
---
To join the conversation and get the latest news on infectious diseases, follow NFID and Robert H. Hopkins, Jr., MD on X (Twitter), like NFID on Facebook, follow NFID on Instagram, visit NFID on LinkedIn, listen and subscribe to the Infectious IDeas podcast, and subscribe to receive future NFID Updates.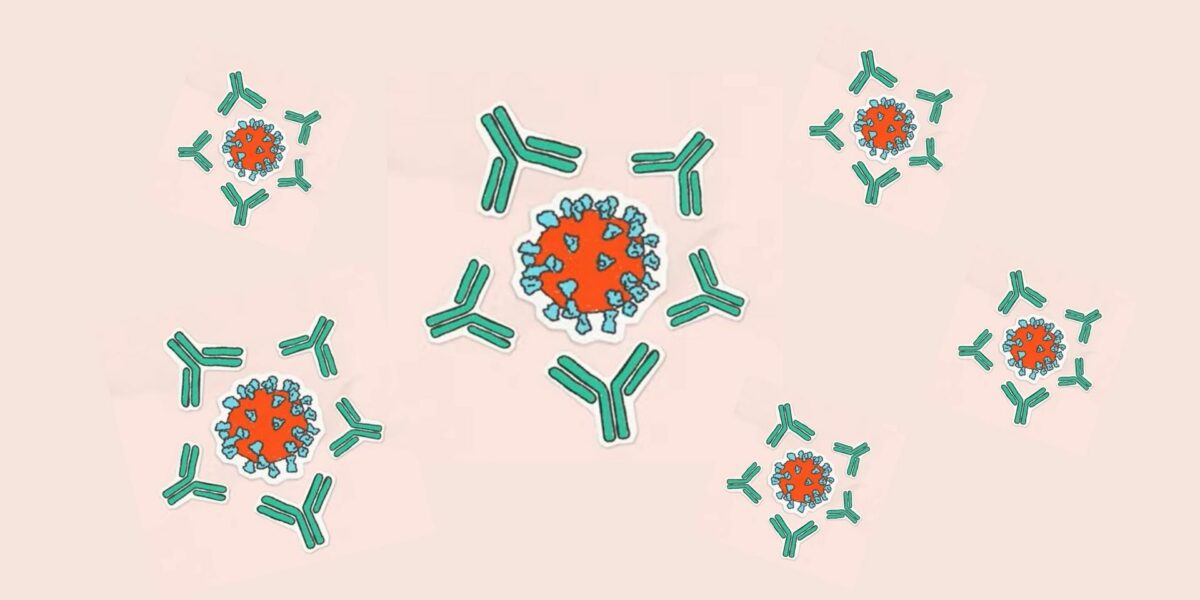 As diseases continue to emerge, reemerge, and evolve, the development and use of advanced interventions such as monoclonal antibodies are critical for protecting public health …