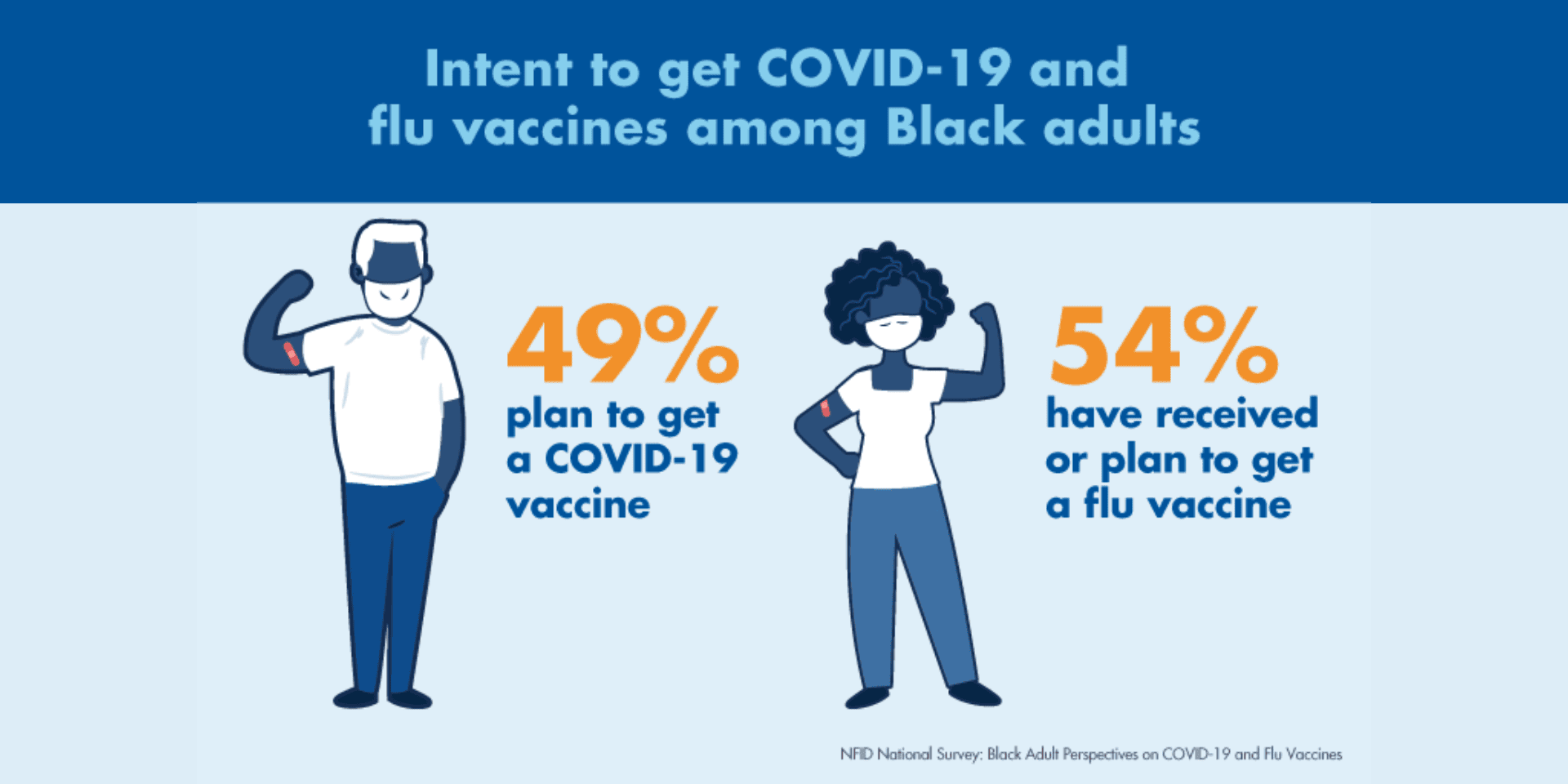 February is Black History Month, a time to reflect on past accomplishments and look ahead towards the future. It is also a time to address persistent health disparities that continue to result in poor health outcomes among communities of color.
Black scientists and researchers, public health officials, and healthcare professionals (HCPs) have all played a critical role in combating the COVID-19 pandemic. But Black communities have also been hard hit by COVID-19 and other respiratory viruses including influenza (flu). Black children and adults are disproportionately impacted by serious illness from flu and COVID-19, which can result in hospitalization, ICU admission, and death.
A survey of US Black adults conducted in December 2020 by the National Foundation for Infectious Diseases (NFID) found that 51 percent of Black adults did not plan to or were unsure about getting vaccinated against COVID-19, and 46 percent did not plan to or were unsure about getting a flu vaccine. Although recent research by NFID and others has found an increase in vaccine confidence among Black adults, there is still much work to be done to close the vaccination gaps seen among communities of color.
As of January 2022, among states that report race in their COVID-19 vaccination data, 60 percent of White and Hispanic people had received at least one COVID-19 vaccine dose, compared to only 54 percent of Black people.
During the 2021-2022 flu season, the Centers for Disease Control and Prevention reports that racial and ethnic disparities in flu vaccination coverage continue across the lifespan and flu vaccine coverage is currently:
11.3 percentage points lower for Black children than White children (40.1 percent compared to 51.4 percent)
22.7 percentage points lower for Black pregnant women than White pregnant women (28.2 percent compared to 50.9 percent)
16 percentage points lower for Black adults age 18 years and older, compared with coverage for White adults (45.6 percent)
These differences contribute to overall poorer health outcomes in minority communities. Given the lower vaccination coverage and the higher risk of serious health outcomes, it is particularly important to reach these vulnerable populations to encourage vaccination and ensure that vaccines for flu, COVID-19, and other preventable diseases are easily accessible.
Medical professionals and the healthcare system at large must engage with Black communities, address their concerns, and convey the safety and importance of vaccines in protecting against both COVID-19 and flu.

NFID President Patricia N. Whitley-Williams, MD
To learn more about addressing health disparities, view these NFID resources:
To join the conversation and get the latest news on infectious diseases, follow NFID on Twitter, like us on Facebook, follow us on Instagram, visit us on LinkedIn, and subscribe to receive future NFID Updates.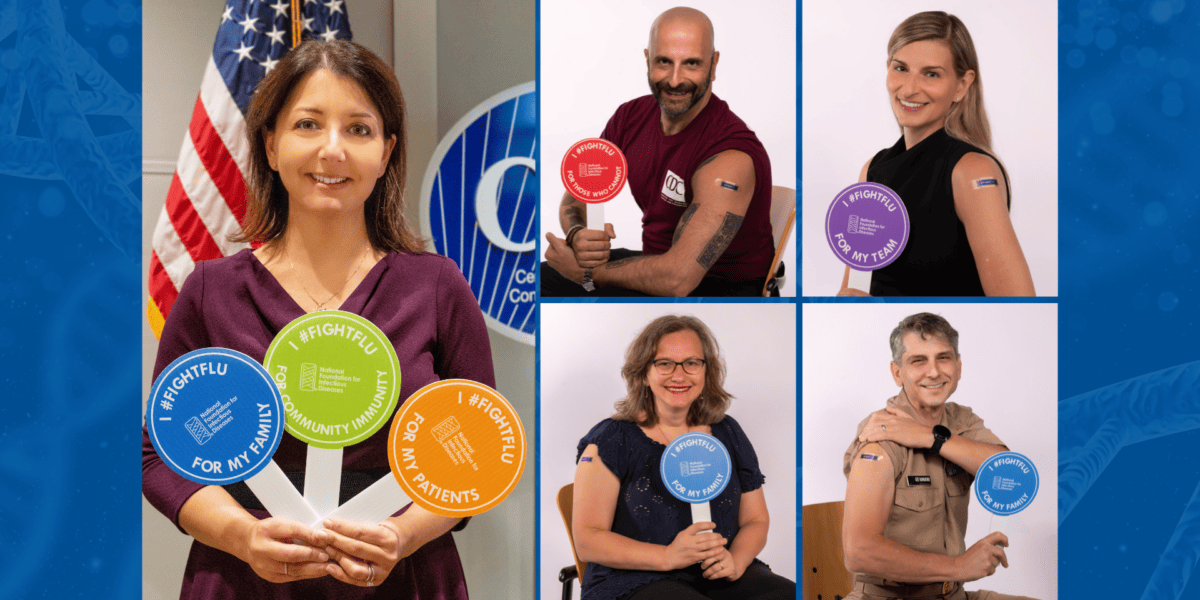 CDC guest post on the importance of disease prevention and leading by example to help protect against flu, COVID-19, and RSV