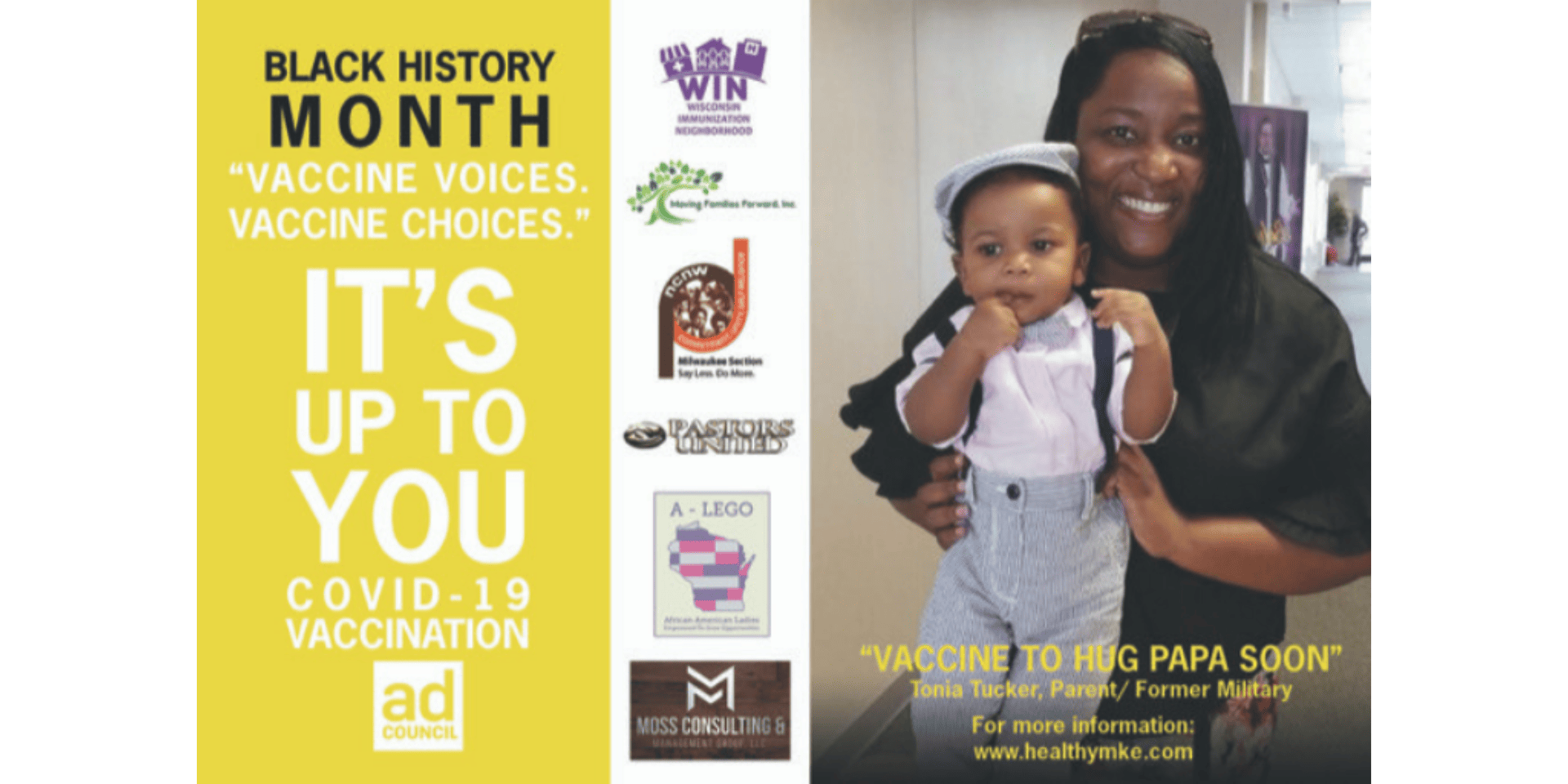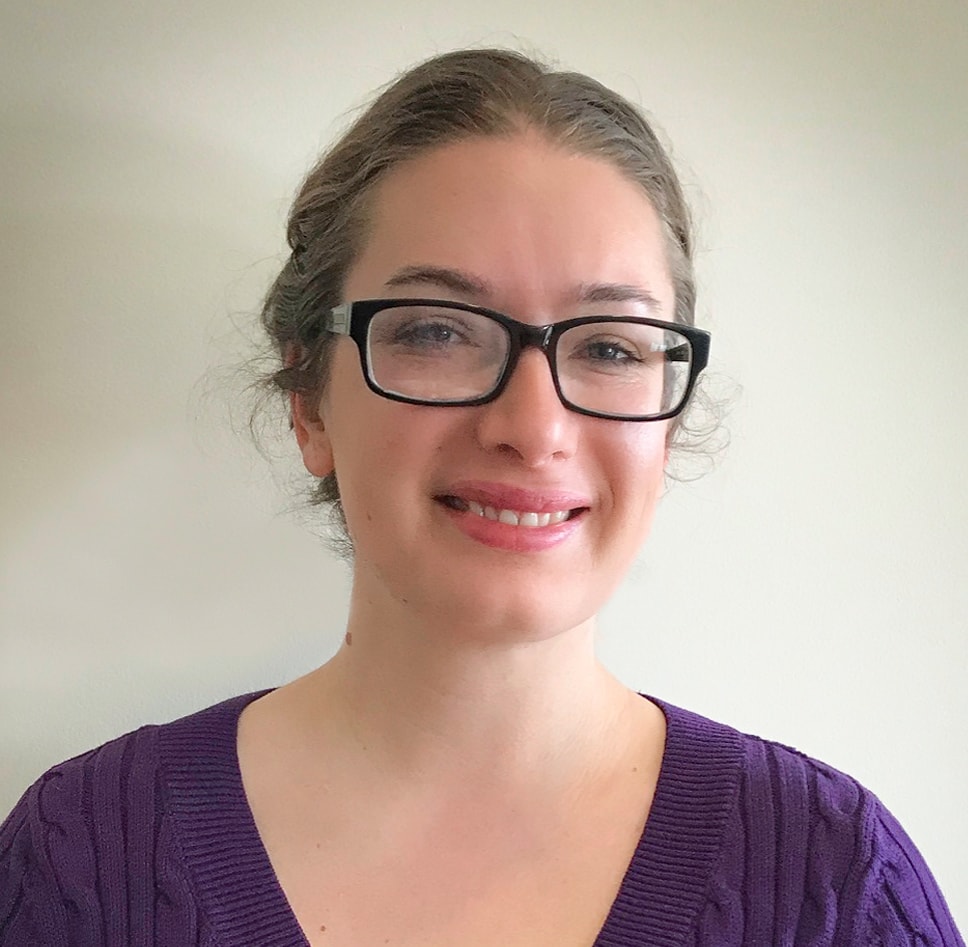 Special thanks to Ann Lewandowski, executive director, and Synovia Moss, chair of health equity, at the Wisconsin Immunization Neighborhood (WIN) for this guest blog post on the contributions of African Americans to vaccine science, during Black History Month. WIN is a collaborative group of invested stakeholders who advocate to reduce barriers to vaccines, distribute accurate, science-based immunization information, and advocate evidence-based vaccine policy.
Most do not know that the person who brought vaccination to America was a Black slave, Onesimus, who introduced the concept of inoculation to Cotton Mather during a smallpox outbreak in Boston in 1721. They also may not know about Loney Clinton Gordon, a Black chemist, who was one of three women who developed a vaccine to prevent pertussis (whooping cough) in the 1940s or Kizzmekia Corbett, PhD, a Black immunologist at the National Institutes of Health (NIH), who, as a top scientist, helped to develop an mRNA-based vaccine to protect against COVID-19.
Today, some of the leading scientists working in vaccinology are Black researchers and healthcare professionals. Staff at the Wisconsin Immunization Neighborhood thought that by highlighting these impressive contributions, we could help address vaccine hesitancy among communities of color. But as we considered the idea, we decided to take the concept in a different direction. Although older adults might enjoy seeing the historical contributions, the younger generation is typically less concerned with history.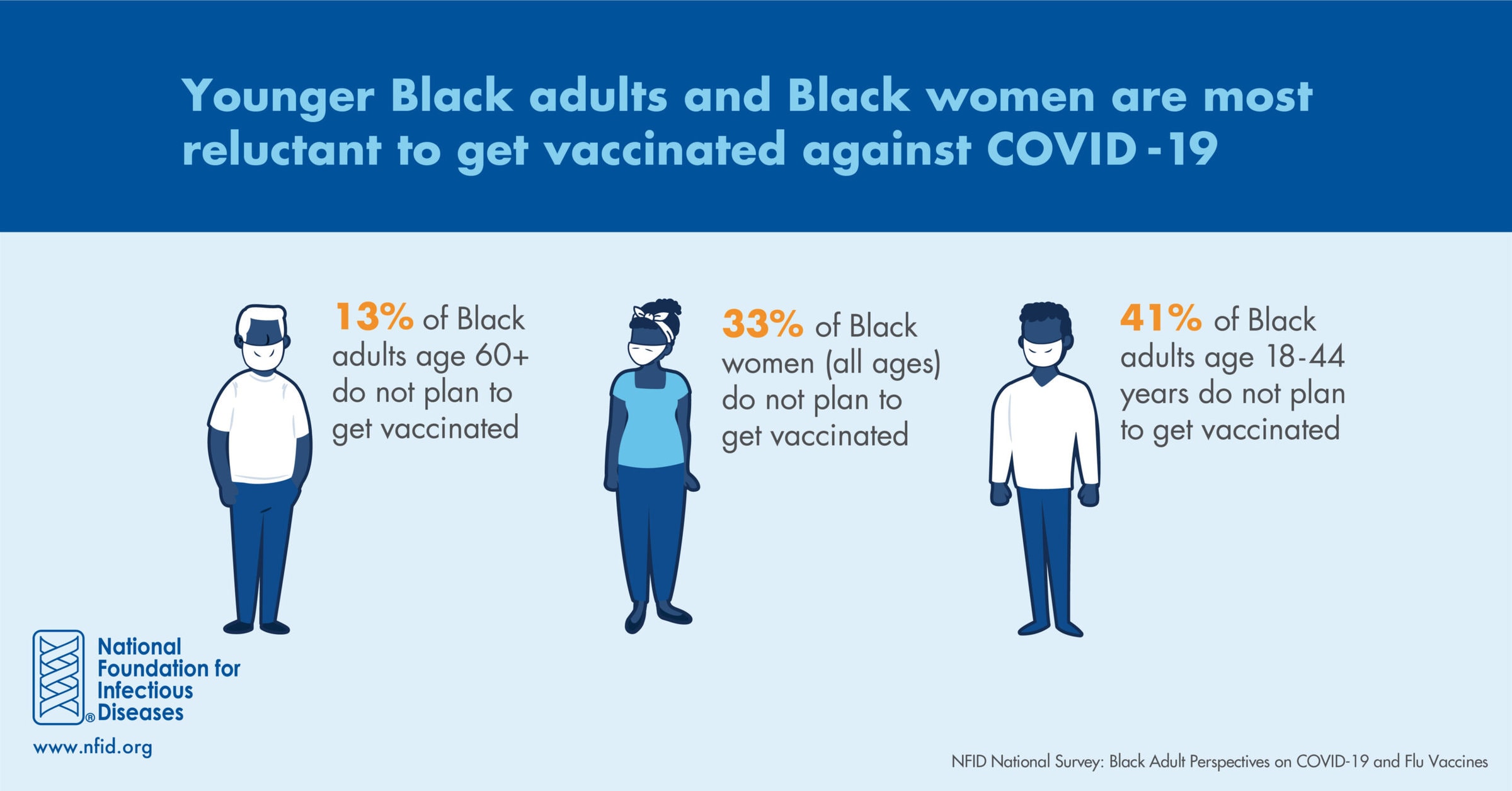 A recent NFID survey found that lack of trust in COVID-19 vaccine development and implementation underscores a broader view among Black adults that the US healthcare system treats individuals unfairly based on their race or ethnic background. To address this problem, younger adults need to see people they know having a positive experience getting vaccinated.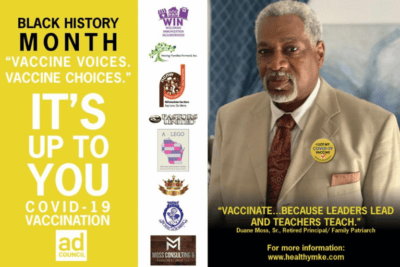 Rather than navigating the difficult track of history and systemic racism, we decided to highlight Black public health champions in our own community who are making history today through their choice to be vaccinated. We launched a campaign called "Vaccine Voices. Vaccine Choices" to identify early adopters of COVID-19 vaccines who would be willing to add their names and faces to a public awareness campaign highlighting their reasons for getting vaccinated. We shared their stories on Facebook and Instagram, and via emails to our stakeholders.
We worked with community leaders and trusted organizations at the local, state, and national level, including Moving Families Forward, the National Council of Negro Women (NCNW), NCNW Milwaukee Section, Pastors United in Wisconsin, Top Ladies of Distinction, Top Teens of America Milwaukee Chapters, and the Immunization Action Coalition. We also partnered with Vaccinate Your Family, who developed a video celebrating the contributions of African Americans to vaccine development:
Our reasons for partnering with the Black community are simple—we cannot address vaccine hesitancy without them. The Black community is an important part of the history of vaccines in the US, and we share their challenges. We must engage with the community to conquer the COVID-19 pandemic and the national crisis we are currently facing. Our  community engagement campaign demonstrated the importance of rapidly responding in a culturally-sensitive way.
Despite the number of interested volunteers, many of our immunization advocates who were eligible for COVID-19 vaccination in Wisconsin were having trouble getting access to the vaccines. There were not as many yellow "I got my COVID-19 vaccine" buttons as we would have liked. We realized that we needed to work with our partners to help troubleshoot the access problems. In doing so, we are building trust with the community.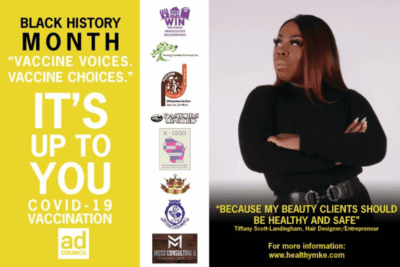 Working with community partners, we identified 28 new champions, all of whom were identified as community influencers by their peers. Our vaccine champions came from diverse cross-sectors of everyday folks in the community including: healthcare professionals, pastors, coaches, teachers, early childhood specialists, football coaches, and more. Using the Centers for Disease Control and Prevention (CDC) Vaccinate With Confidence framework, we have identified community partners who can help set us up for a more successful COVID-19 vaccination campaign that can be expanded and replicated.
Through the process, we learned three important lessons:
People are excited to be known, excited to be named—never hesitate to ask people to join the campaigns
Our work must be community-informed and we need to engage with communities to ensure that our work meets their needs and helps to avoid unexpected, unintended consequences
Above all, we need strong partnerships
As we continue to tackle health equity issues, it is important for the immunization community to be open to embracing new partners and creating new champions. Although highlighting the contributions of Black scientists during Black History Month is important, addressing health equity can and should be done anytime and anywhere.
To join the conversation and get the latest news on infectious diseases, follow NFID on Twitter, like us on Facebook, follow us on Instagram, visit us on LinkedIn, and subscribe to receive future NFID Updates.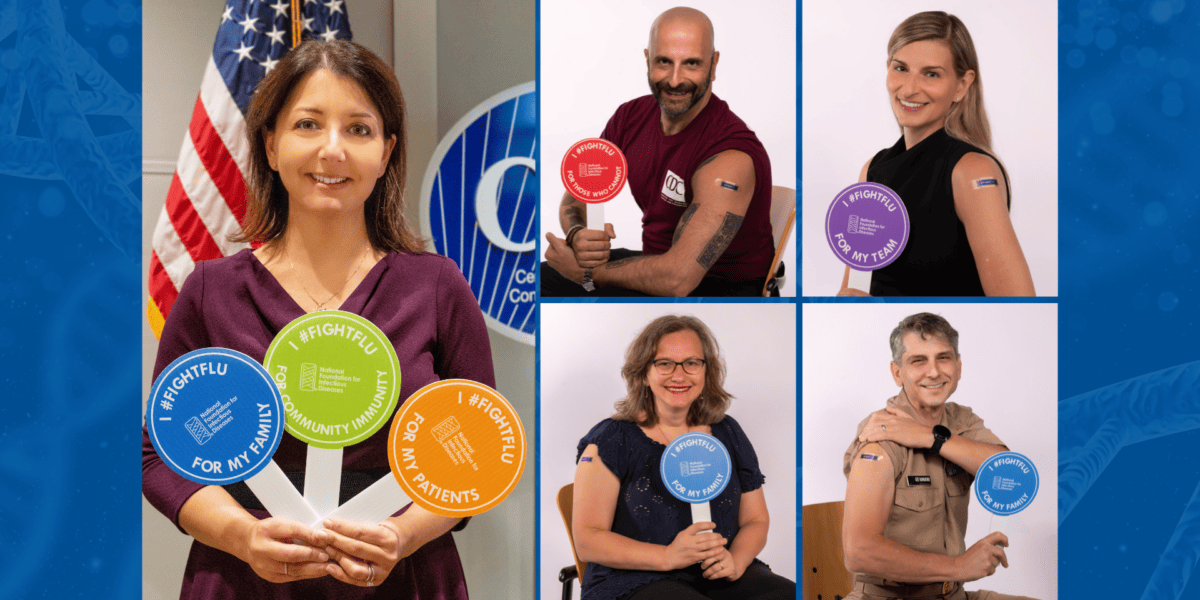 CDC guest post on the importance of disease prevention and leading by example to help protect against flu, COVID-19, and RSV