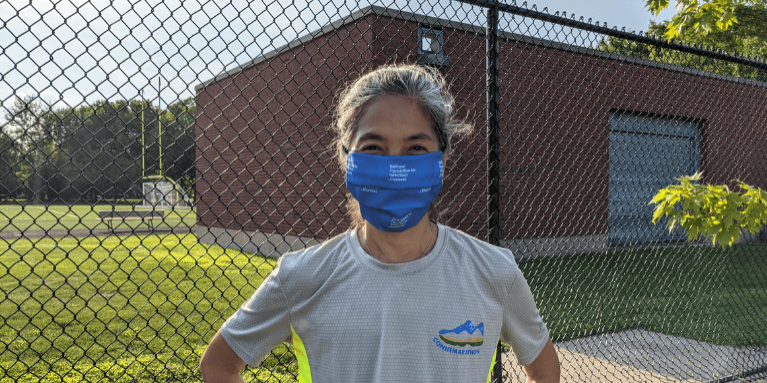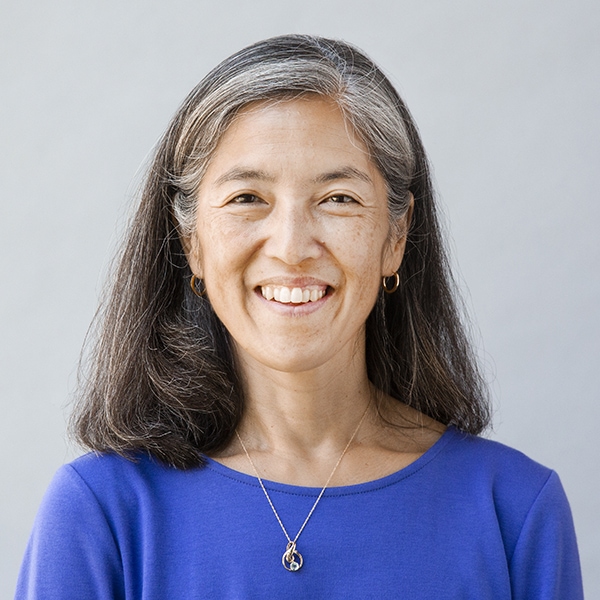 Special thanks to NFID Director Julie Morita, MD, executive vice president of the Robert Wood Johnson Foundation for this guest blog post on applying health equity principles to the COVID-19 response. Dr. Morita served on the Biden-Harris Transition COVID-19 Advisory Board and previously helped lead the Chicago Department of Public Health for nearly two decades. 
How do health equity principles apply to COVID-19 and COVID-19 vaccines?
Early in the pandemic, the disproportionate rates of disease among communities of color and those with lower incomes became apparent. Often during a crisis, foundations, government, and other groups will sweep in saying, this is how we will take care of you. The reality is we need active engagement with the individuals who have the experiences to be part of the policy decisions. In May 2020, the Robert Wood Johnson Foundation (RWJF) published an issue brief on Health Equity Principles for State and Local Leaders in Responding to, Reopening, and Recovering from COVID-19 with a focus on ensuring an equitable and lasting recovery:
Use data disaggregated by age, race, ethnicity, gender, and other factors to understand the depth of the problem and who is most affected
Include in decision-making those who are most impacted by health and economic challenges
Establish and empower teams whose role is to promote racial equity in response and recovery efforts
Proactively identify and fill existing policy gaps while advocating for further federal support; eliminate policies that leave people unprotected and unable to take advantage of public health measures
Provide support for public health, healthcare, and social infrastructure, as they are all connected.
Given the increased rates of vaccine hesitancy among the communities that have been hardest hit by the pandemic, these principles should be applied across the board to overall COVID-19 response and vaccine administration. There are good examples of communities that are currently applying these principles. Chicago has established a racial equity response team that is involved in testing, contract tracing, and vaccine hesitancy.
Albert Einstein said, "In the midst of every crisis, lies great opportunity." The current crisis is clear, but what are the opportunities?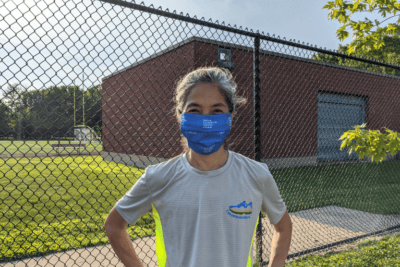 There has been an incredible awakening and acknowledgement of the structural inequities that have made it harder or impossible for some groups to protect themselves during the pandemic.
Throughout my career, we have talked about health disparities and who is less likely to get immunized or more likely to get sick, but we have not done as good a job acknowledging why the disparities exist. The pandemic has shed light on the close connection to structural inequities: the inability to work from home that puts frontline workers at risk, lack of paid sick leave, lack of good jobs with fair pay, lack of health insurance, and lack of internet access so that you cannot work remotely or do home schooling. These are the structures and systems that make it difficult for some groups to protect themselves. RWJF continues to focus on addressing these structures and systems so that when the next pandemic or public health emergency arises, we are better prepared and fewer people are left out and left unprotected.
Tell us about your experience with H1N1 in Chicago—what lessons did you learn from that experience that can be applied to the current pandemic?
The scope and scale of the H1N1 pandemic was so different from what we now face, but there are applicable lessons. In Chicago, we relied on the existing vaccine distribution infrastructure—the Centers for Disease Control and Prevention (CDC) infrastructure for childhood vaccines—to get H1N1 vaccine out relatively quickly. Although that system is still in place, it should not be the sole tool that is used in COVID-19 response, but it should be used along with other efforts to ramp up the scale of vaccination. Instead of trying to build new systems in the middle of a crisis, it is important to rely on existing infrastructure, but public health departments need additional resources to shore up the infrastructure and to scale up their responses. The existing infrastructure is not equipped to vaccinate the entire US population in a short period of time, so there needs to be additional dollars and resources to support that work. The other important lesson is that we need to engage with communities of color early on–we did not do that well with H1N1, but after the last pandemic, the departments of health in Chicago and many other jurisdictions worked hard to establish ongoing relationships so that when there is another emergency, the people most affected are part of the solution.
What have you learned as a member of the Biden Transition COVID-19 Advisory Board? Any surprises?
The Advisory Board members represent a wide array of fields and possess a range of expertise, and we have spent time engaging with hundreds of stakeholders to collect information and best practices and to identify groups that want to be part of the solution. It is reassuring that the transition team has a strong commitment to science, evidence, and equity–which is reflected in the Advisory Board composition (the co-chair is Marcella Nunez-Smith, MD, who is the associate dean for Health Equity Research at the Yale School of Medicine) and with whom they reach out to engage. Many challenges remain, gaps need to be filled, and the solutions will not be quick. It will take time to turn this pandemic around, but the strong commitment to science and equity within the transition team is reassuring.
What is the single most important thing the new administration needs to know or understand about COVID-19?
There is no one single thing. I would say that federal leadership and coordination during a public health crisis is essential. There are many gaps to fill starting January 20, 2021 including standing up a coordinated vaccination response. We need to rely on existing systems, but more needs to be done given the scale and scope of this pandemic. Federal agencies must have clearly defined roles, and there must be clear, consistent communications in all aspects of the response, including prevention, testing, and treatment, and coordination at all levels of government. Coordination starts at the top with the federal government, but if the coordination does not involve state and local officials and public health agencies, we end up with different testing strategies and differing priority groups for vaccination.
Equity must be top of mind; we can do much to prevent disease and stop the spread of the virus, but if we do not do it consistently and equitably, many groups will be left unprotected and vulnerable …
How can organizations like the National Foundation for Infectious Diseases (NFID) best assist during the transition?
Organizations like NFID are well equipped with the talent, knowledge, and scientific expertise to continue promoting evidence-based public health measures. As a trusted voice in many communities, NFID can continue promoting proven measures including social distancing, mask wearing, avoiding gatherings, washing hands, and getting vaccinated—all of which still need to be followed. Not everyone will get vaccinated early on, and so we must keep our guard up and be disciplined about it. NFID has been a leader in disease prevention. It is important to continue to educate both the public and healthcare professionals about science, evidence, and proven public health measures.
---
Spread Awareness, Not Disease
Share NFID social media graphics and a short animated video to help raise awareness about COVID-19 and infection control measures to help #StopTheSpread. NFID also offers live and on-demand webinars to educate healthcare professionals about COVID-19.

For current information on COVID-19, visit www.coronavirus.gov and www.nfid.org/coronavirus. 
To join the conversation and get the latest news on infectious diseases, follow NFID (@NFIDvaccines) and Julie Morita (@DrJulieMorita) on Twitter using the hashtags #COVID-19 and #StopTheSpread, like NFID on Facebook, follow NFID on Instagram, visit NFID on LinkedIn, and subscribe to receive future NFID Updates.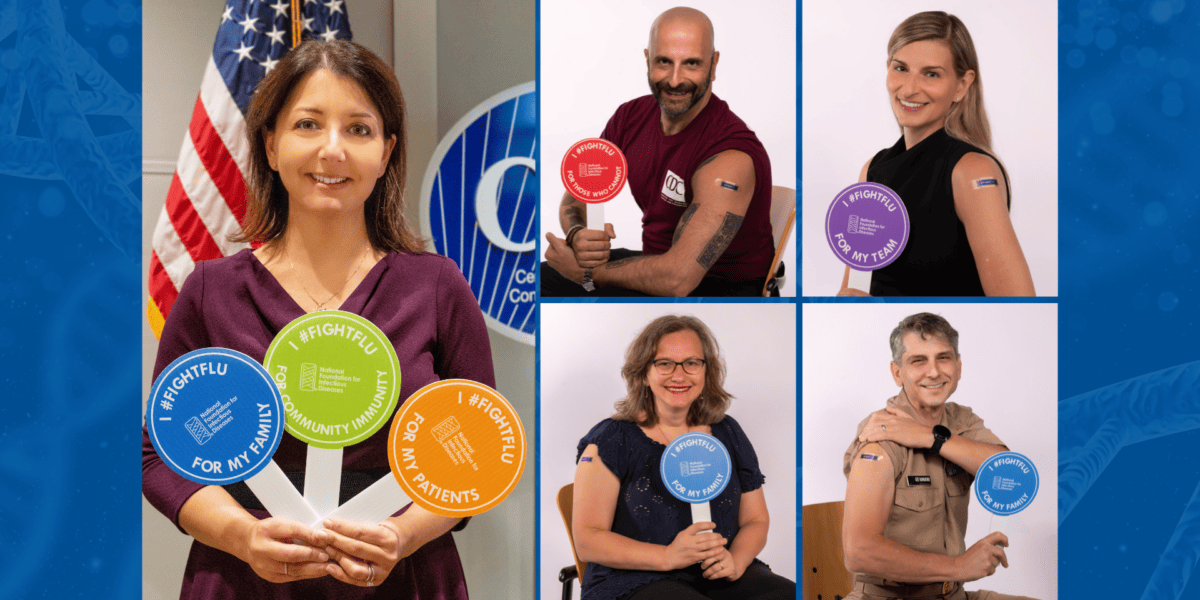 CDC guest post on the importance of disease prevention and leading by example to help protect against flu, COVID-19, and RSV