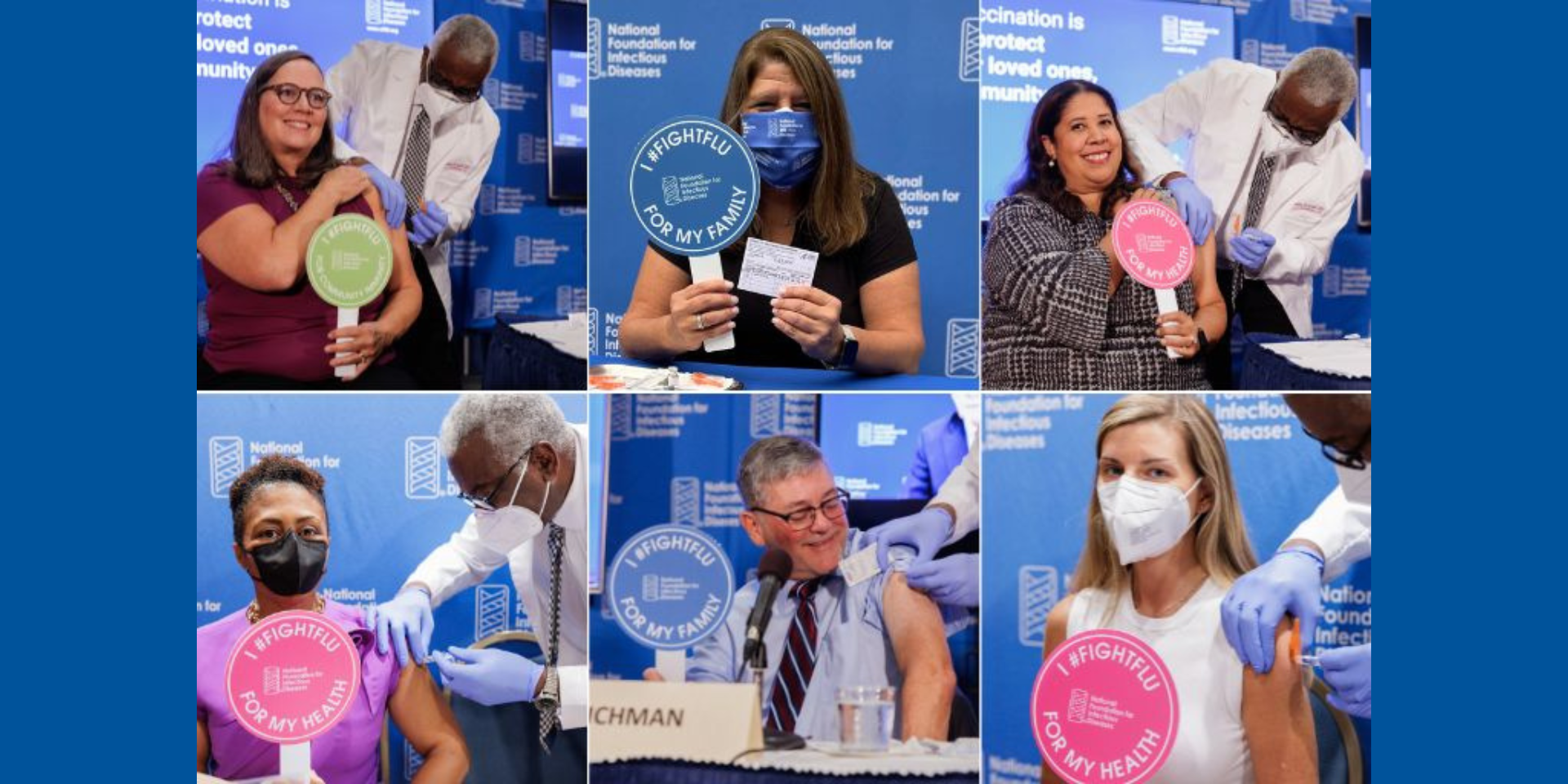 News headlines are proclaiming an early start to the US respiratory season. To further highlight the seriousness of the situation, the Centers for Disease Control and Prevention (CDC) recently issued a health advisory through the Health Alert Network, citing the early and elevated incidence of respiratory diseases, including influenza (flu), COVID-19, and respiratory syncytial virus (RSV), placing a strain on many hospitals and healthcare systems.
The advisory urges healthcare professionals to recommend and offer prompt vaccination against flu and COVID-19 for everyone age 6 months and older. Both vaccines can be given at the same visit and vaccination can prevent hospitalization and death associated with flu and COVID-19. Pneumococcal vaccination is also recommended for children age 2 years and younger, adults age 65 years and older, and younger adults who have certain medical conditions or other risk factors.
Anyone who has not received an influenza vaccine this season or who is not up to date with COVID-19 vaccination should be vaccinated now.

CDC Health Advisory
Despite CDC guidance, a recent survey of US adults by the National Foundation for Infectious Diseases (NFID) found that while 69% of those surveyed agreed that annual flu vaccination is the best preventive measure against flu-related deaths and hospitalizations, only 49% planned to get a flu vaccine during the 2022-2023 flu season. Those numbers are playing out in flu vaccination rates that are currently below those in previous seasons.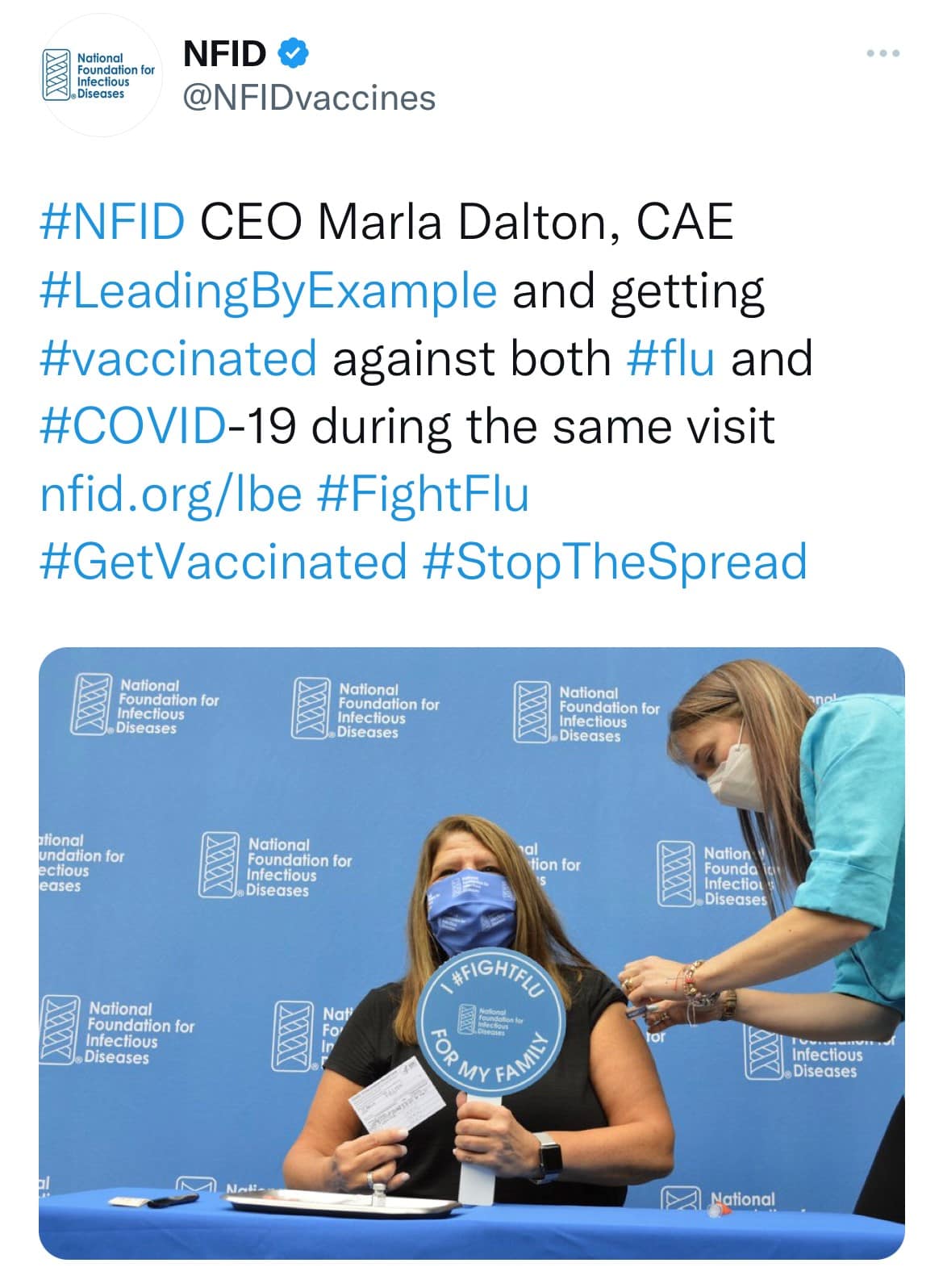 Among those who do not plan to get vaccinated, uncertainty and misinformation are key factors. NFID aims to address misconceptions about flu, pneumococcal disease, and COVID-19, and the vaccines that help prevent them, while also reinforcing the importance of healthcare professionals strongly recommending vaccines for their patients. Through the Leading By Example (LBE) initiative, NFID calls on organizations to make a public commitment to flu prevention by sharing photos and/or videos of leaders getting vaccinated to help #FightFlu.
---
Thank you to NFID partners #LeadingByExample to help #FightFlu …
---
Spread the Word To Help #FightFlu, #StopTheSpread, and #PreventRSV
Show your support for annual flu vaccination and disease prevention:
Join the NFID Leading By Example initiative to make a public commitment to flu prevention
Share flu vaccination photo(s), with an NFID #FightFlu paddle, on social media—be sure to include #FightFlu and tag @NFIDvaccines 
Share NFID Take 3 Steps graphics and videos to highlight the importance of annual flu vaccination, healthy habits like handwashing and staying home when sick, and treatment with flu antivirals, if prescribed
To join the conversation and get the latest news on infectious diseases, follow NFID on Twitter using the hashtags #FightFlu, #StopTheSpread, and #PreventRSV, like NFID on Facebook, follow NFID on Instagram, visit NFID on LinkedIn, and subscribe to receive future NFID Updates.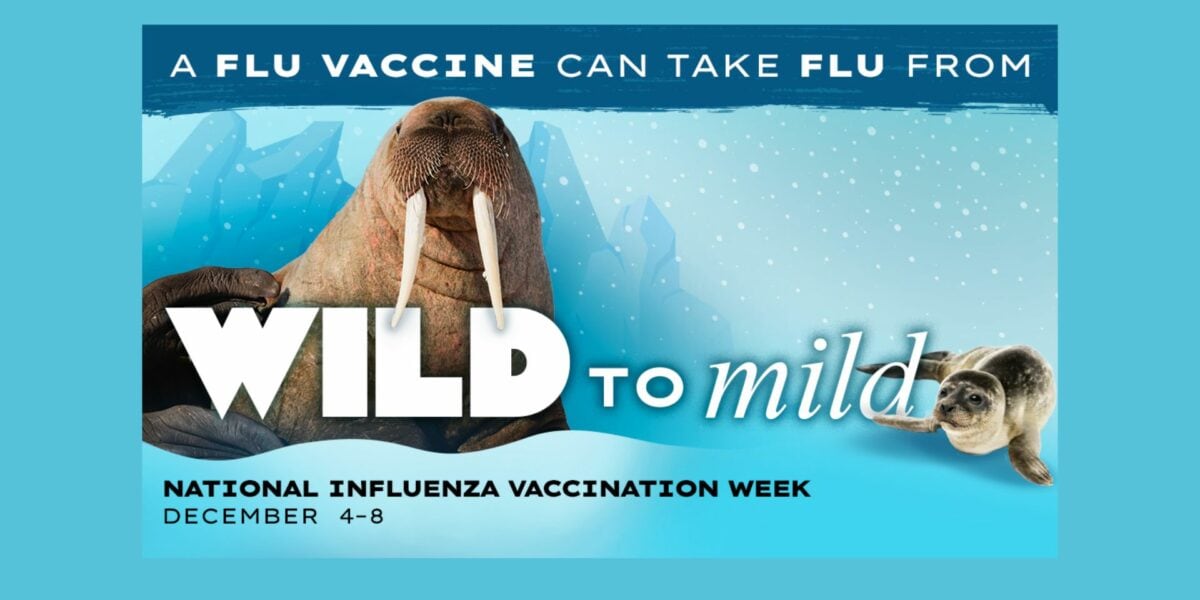 With flu activity on the rise and vaccination rates lagging across the US, NFID is reminding everyone age 6 months and older to get vaccinated against flu