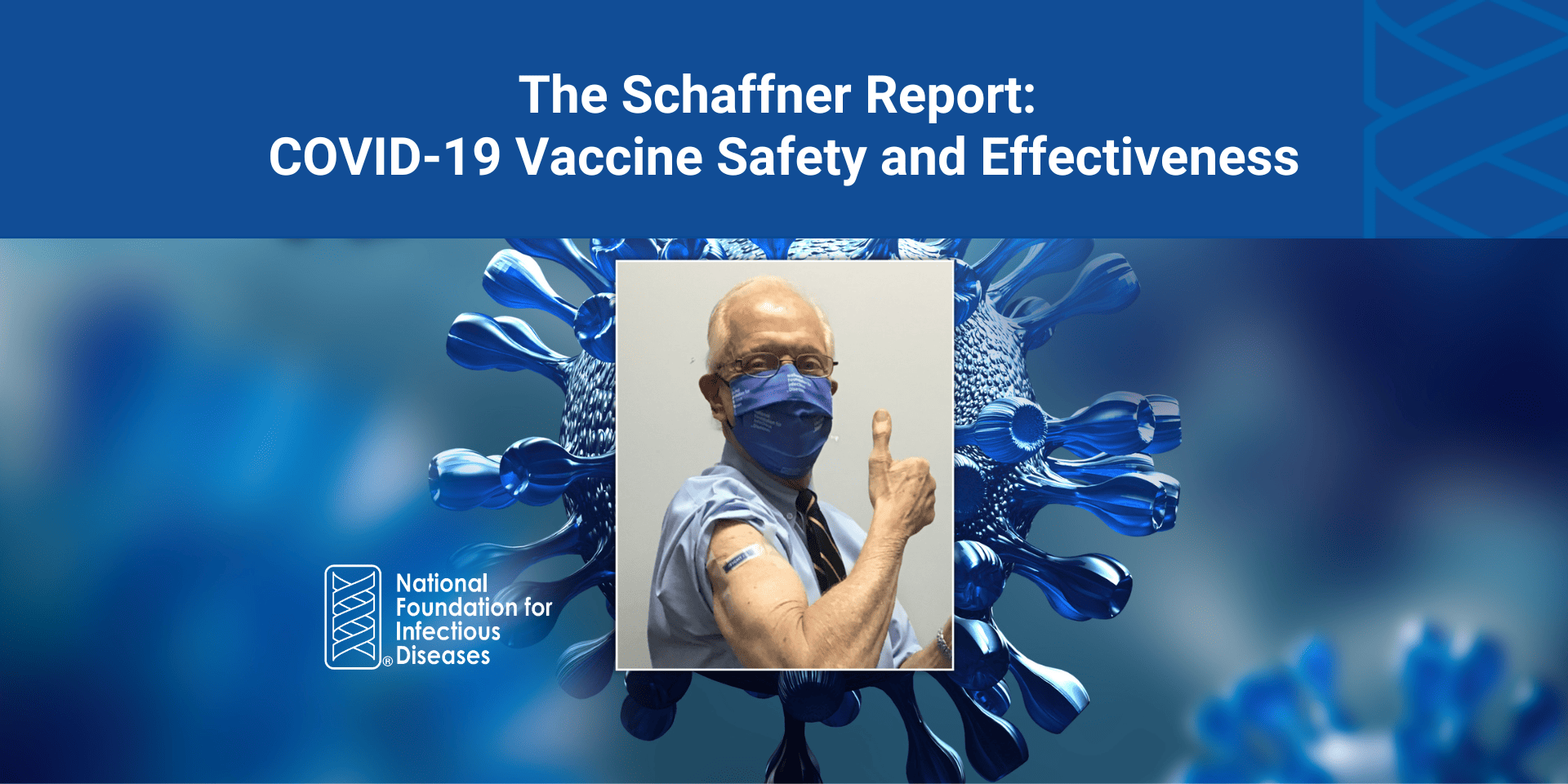 Recent news headlines about COVID-19 vaccines have been focused on concerns about safety and effectiveness. Public health authorities in the US and Europe are reviewing reports of a rare blood clotting disorder among some vaccine recipients, as well as rare reports of breakthrough illnesses in fully vaccinated individuals.
Should we be concerned about these reports? Are they unusual in the context of a global vaccination campaign? What are the implications for COVID-19 vaccine confidence?
In this episode of the Schaffner Report, NFID Medical Director William Schaffner, MD, talks with NFID Executive Director and CEO Marla Dalton about the significance of these reports and the implications for COVID-19 vaccination efforts in the US.
To learn more about COVID-19, visit www.nfid.org/coronaviruses. For more on communicating to the public about COVID-19 vaccines and other evidence-based prevention strategies, see the new NFID report, COVID-19 Communications: Promoting Prevention Measures and Vaccine Confidence at www.nfid.org/covid-19-communications.
Join NFID, the American College Health Association, the National Medical Association, and the Business Group on Health, on April 29, 2021 at 12:00 PM ET for a complimentary webinar featuring experts sharing practical strategies and real-world insights on COVID-19 communication strategies to reach key audiences, including communities of color, employees, and college students.
To join the conversation and get the latest news on infectious diseases, follow NFID on Twitter using the hashtags #COVID-19 #StopTheSpread, like us on Facebook, follow us on Instagram, visit us on LinkedIn, and subscribe to receive future NFID Updates.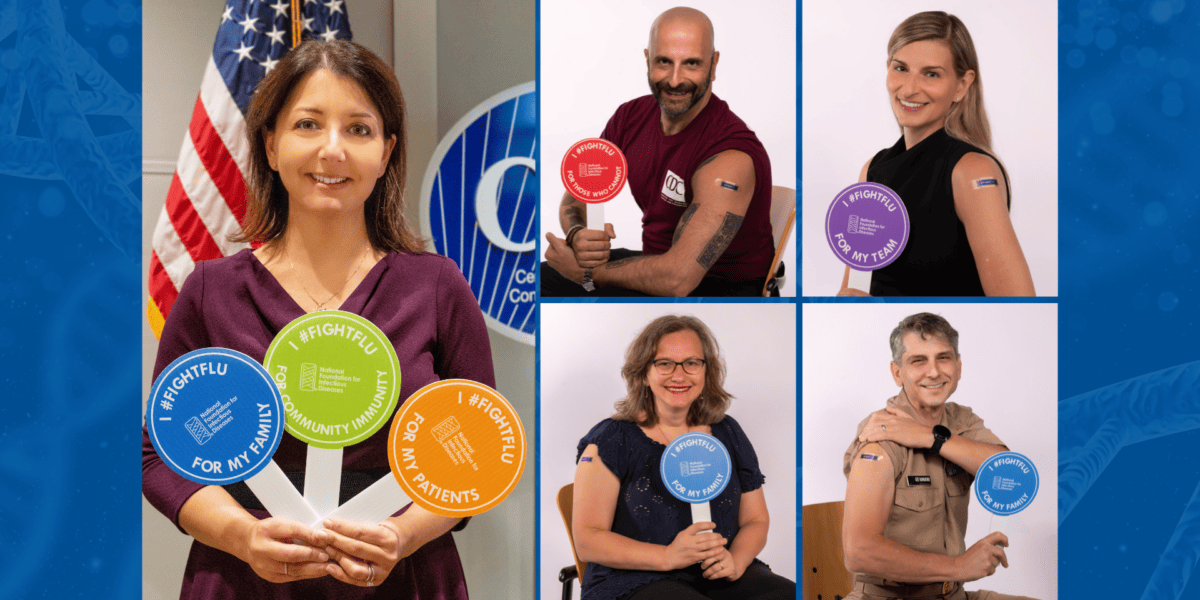 CDC guest post on the importance of disease prevention and leading by example to help protect against flu, COVID-19, and RSV