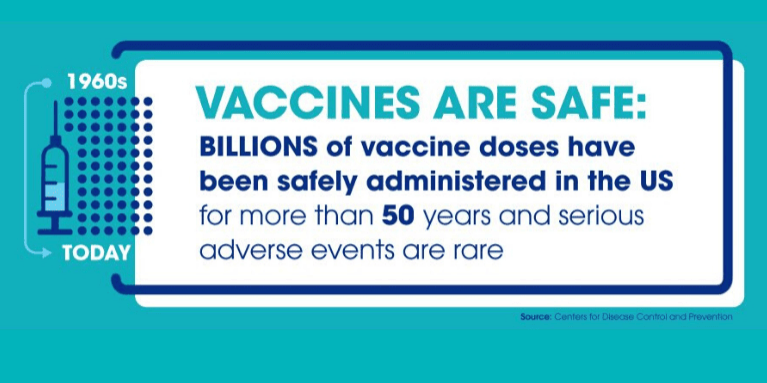 In the US, vaccines are continually monitored—before, during, and after authorization, licensure, and recommendation for use. As new vaccines for COVID-19 are rolled out, and booster and eligibility recommendations expand, now is an opportune time to highlight the multiple, robust, transparent systems that apply to all vaccines.
A vaccine is safe if its benefits clearly and definitively outweigh its risks. But any medical product that has a positive effect—whether it is a drug or a vaccine—can have a negative effect. So no vaccine is absolutely safe. All vaccines that are given as shots can cause pain, redness, or tenderness at the site of injection. Nothing is risk-free, but the risks of vaccines are small, particularly compared to the dangers of the diseases they prevent.

—Paul A. Offit, MD, Vaccine Education Center, Children's Hospital of Philadelphia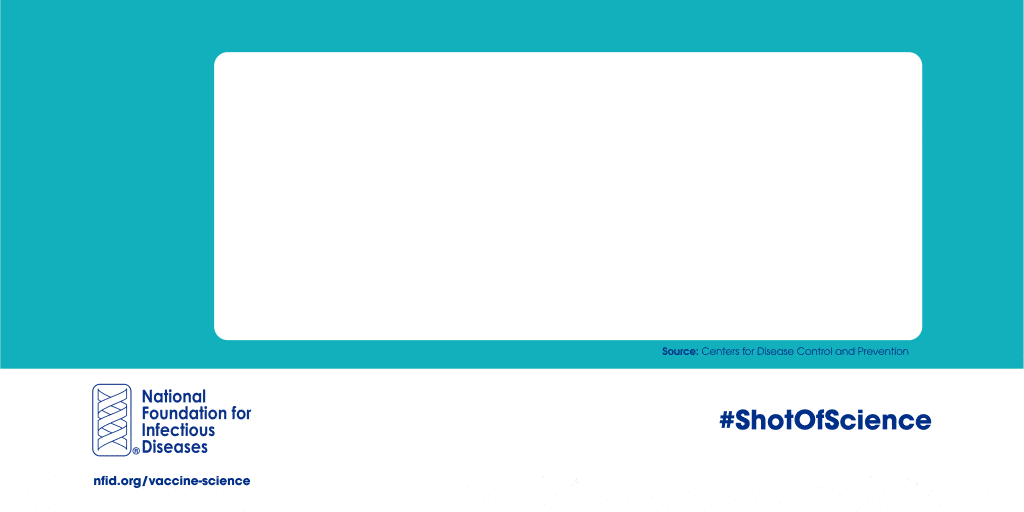 In the US, multiple mechanisms exist to ensure the safety and efficacy of vaccines, starting with basic research and continuing long after a vaccine is recommended for use:
Research and clinical trials: Vaccine development begins with studies in the laboratory and in animals. When there is scientific proof of concept, and rigorous guidelines and international ethics standards are met, a vaccine can move to clinical testing. Manufacturers conduct clinical trials with oversight by independent safety monitoring boards. There are three phases of clinical trials, starting with small groups of healthy adults, gradually expanding to people who have similar characteristics as those for whom the new vaccine is intended, and then expanding to thousands or more. If new ingredients are added to an existing vaccine, the testing process is repeated. If a vaccine is intended to be administered at the same time as another vaccine, additional tests are done to make sure the two vaccines are safe and effective when given together.
FDA review: Manufacturers submit the data from clinical trials to the Food and Drug Administration (FDA), which has extensive requirements for vaccine licensure or, in the case of COVID-19, authorization for emergency use. FDA scientists and an independent panel of expert advisors carefully evaluate the information from clinical trials to decide if a vaccine is safe and effective. In many cases, it can take 10-15 years from the development of a vaccine to licensure by FDA. Scientists and officials were able to expedite this process for COVID-19 vaccines thanks to an infusion of funding which enabled multiple vaccine candidates to move through clinical trials and into production at the same time.
ACIP review: Once a vaccine has been approved or licensed by FDA, the Advisory Committee on Immunization Practices (ACIP) reviews the trial data and makes a recommendation for vaccine use. ACIP recommendations are then reviewed and approved by the Centers for Disease Control and Prevention (CDC). Once approved, they are published in the CDC Morbidity and Mortality Weekly Report, at which time they become part of the recommended immunization schedule. Typically ACIP meets three times per year; because of COVID-19, the committee has met more than 30 times since 2020.
Post-approval monitoring and research: After a vaccine is approved or licensed, FDA and CDC work with healthcare professionals to monitor the safety of vaccines, including any adverse events that were not identified in clinical trials, through the Vaccine Adverse Event Reporting System (VAERS), the Vaccine Safety Datalink (VSD), and other vaccine safety monitoring systems. COVID-19 vaccines are monitored through well-established and new safety monitoring systems, including v-safe and the v-safe vaccine pregnancy registry.
By building on previous scientific research, all of these steps were accelerated to ensure the safety and effectiveness of COVID-19 vaccines. Ongoing safety monitoring shows that COVID-19 vaccination continues to be safe for children, adolescents, and adults, and the benefits clearly outweigh the risks.
Vaccine safety monitoring is an ongoing process that never ends, which is why billions of vaccine doses have been safely administered in the US for more than 50 years.
Vaccines are held to extremely high safety standards—even more stringent than the safety standards for treatments—because vaccines will be given to healthy populations.

—NFID Vice President Kathleen M. Neuzil, MD, MPH, Center for Vaccine Development and Global Health, University of Maryland School of Medicine
Learn More about Vaccine Science and Safety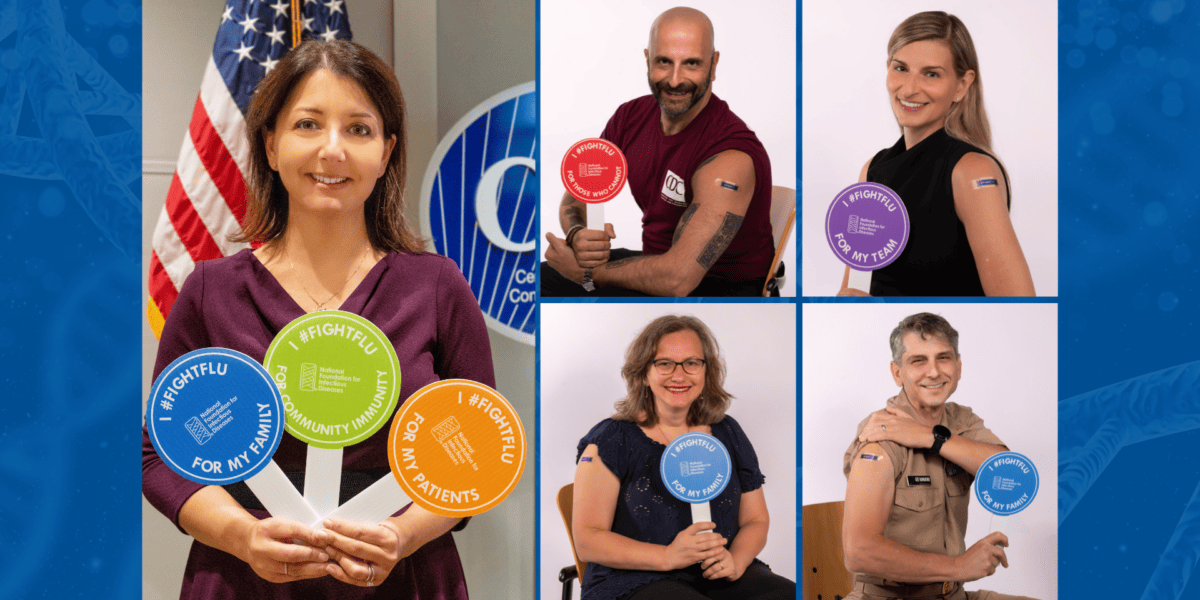 CDC guest post on the importance of disease prevention and leading by example to help protect against flu, COVID-19, and RSV