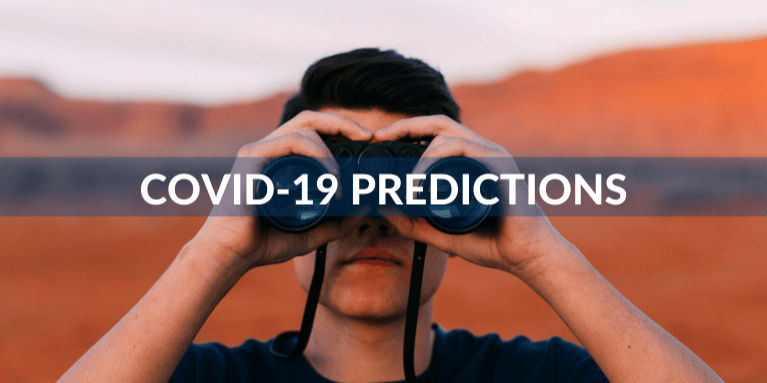 The COVID-19 pandemic has affected health and well-being on a global scale and has impacted nearly every aspect of our everyday lives. According to a poll of visitors to the National Foundation for Infectious Diseases (NFID) website, more than 35 percent of respondents have canceled family gatherings or social events, 21 percent have had mental/physical health affected, and 12 percent have seen an impact on their financial stability. Looking ahead, NFID leaders share their predictions on the long-term impacts of the COVID-19 pandemic …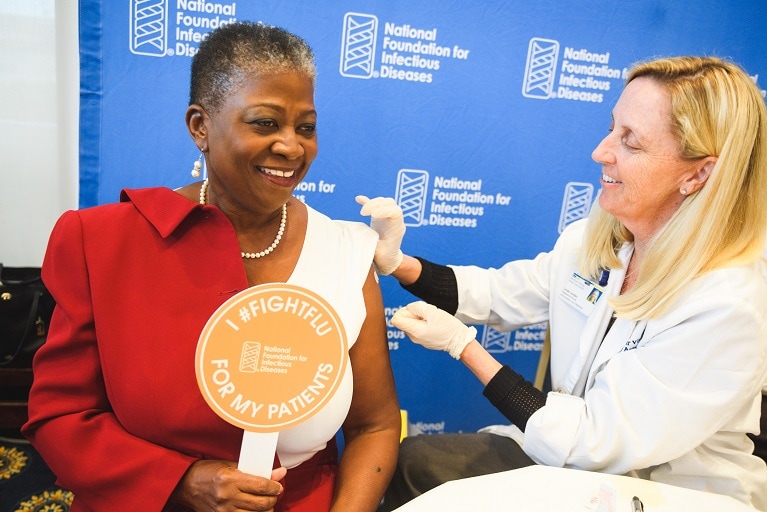 Patricia N. Whitley-Williams, MD, NFID President, Rutgers Robert Wood Johnson Medical School:
Like 9/11, our lives are changed forever because of this pandemic and the devastating loss of life. We are coping with loss of employment, loss of income to support families, the disruption in education of our children, and less social contact with friends and family. The pandemic has changed how we do things at work, in the home, and in social gatherings. The long-term effects will be a rise in homicides and suicides, higher unemployment rates, increased psychiatric illnesses among youth, loss of private small businesses, more high school dropouts, and increased crime and violence, especially in our cities. My hope is that it does not result in the return of vaccine-preventable diseases.
---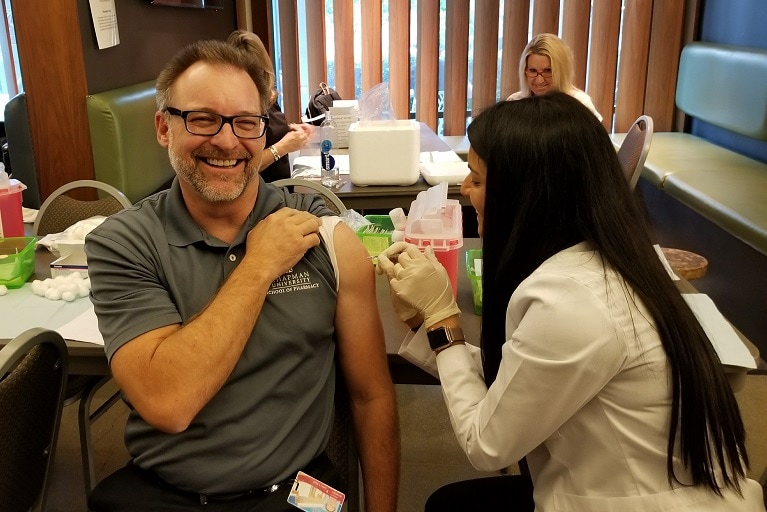 Jeffery A. Goad, PharmD, MPH, NFID Vice President, Chapman University School of Pharmacy:
The more I experience this coronavirus, the more I'm convinced we will need an effective vaccine and effective treatments. I don't believe now that we can generate enough herd immunity within a year without the aid of vaccines and pharmaceuticals.
---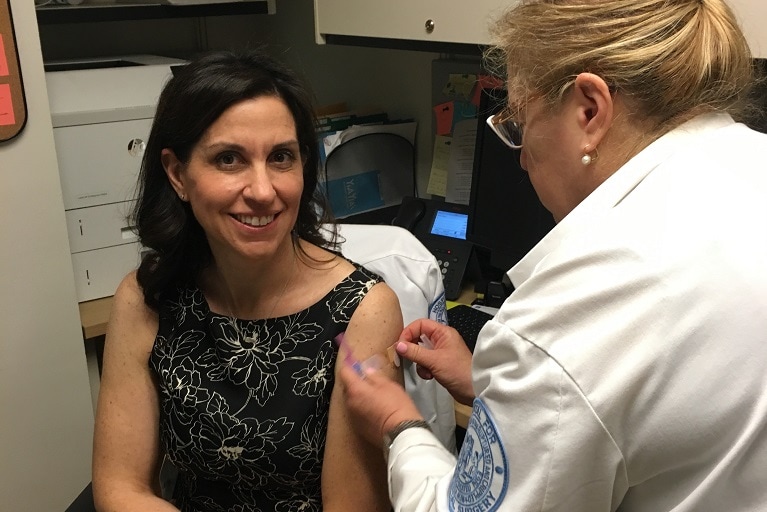 Lisa S. Ipp, MD, NFID Director, Weill Cornell Medicine, New York-Presbyterian:
The impact of COVID-19 will be long-lasting. I believe we will alter our social interactions for a long time to come, including less face to face encounters. And, the days of mask-wearing have no clear end in sight.
---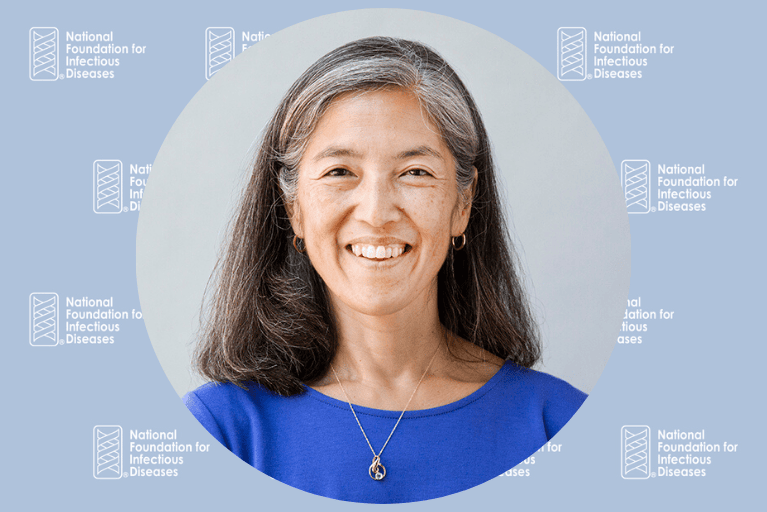 Julie Morita, MD, NFID Director, Robert Wood Johnson Foundation (RWJF):
Since March 13, 2020, all RWJF employees have been working remotely and will continue to do so through 2020. I predict that a long-term impact of COVID-19 is that RWJF and many other employers will adjust their remote work policies to allow staff to work remotely more frequently.
---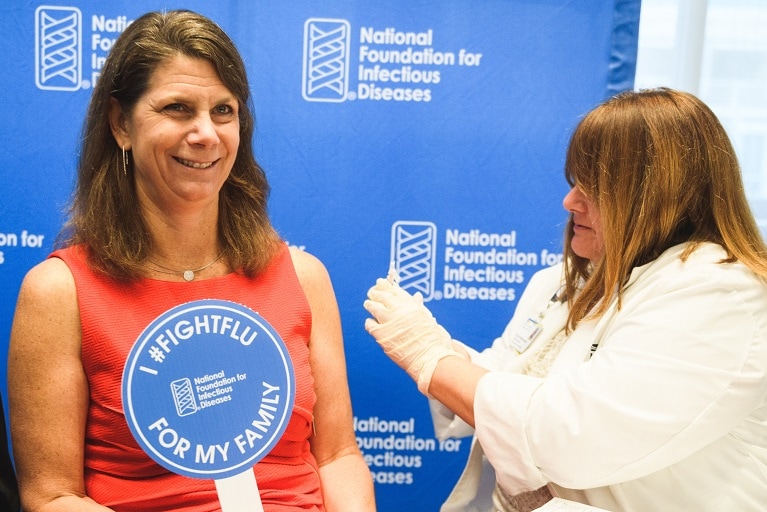 Kathleen M. Neuzil, MD, MPH, NFID Director, Center for Vaccine Development, University of Maryland School of Medicine
The handshake is history
A vaccine for COVID-19 will become part of the routine immunization program
We will reverse the trend of squeezing more seats onto airplanes.
---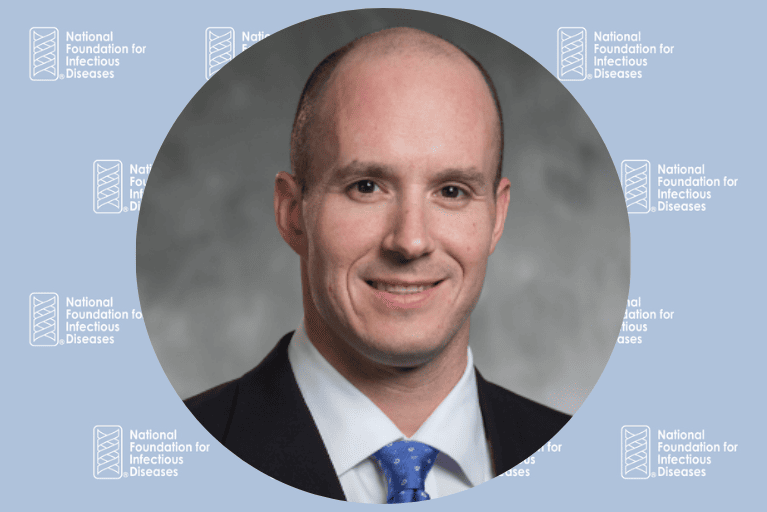 S. Shaefer Spires, MD, NFID Director, Duke University Hospital:
Our previous calls and email conversations are now becoming face-to-face videoconferences. We have become more comfortable connecting "face to face" over even greater distances. Somehow, forcing physical distancing has actually brought those the farthest away closer.
---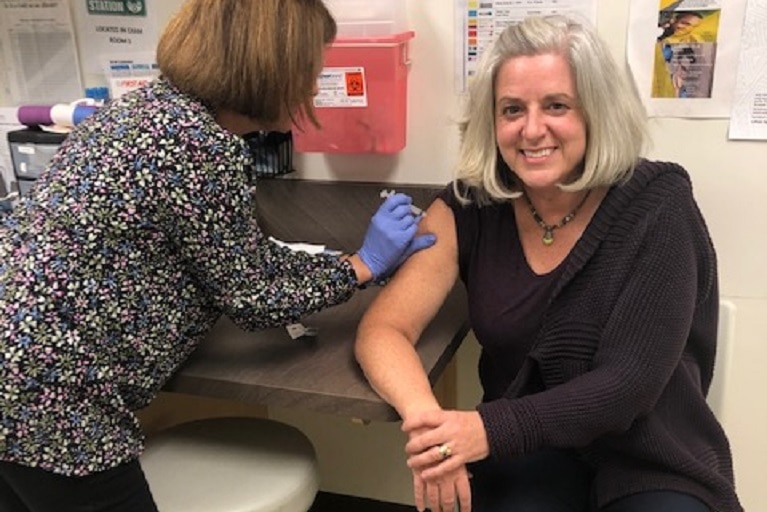 Cynthia G. Whitney, MD, MPH, NFID Director, Global Health Institute, Emory University: 
On the positive side, I predict that the COVID-19 pandemic will result in more routine use of diagnostic tests as part of medical care to determine what is causing illnesses, rather than just relying on empiric treatment. Conversely, I am concerned that the growing disregard for scientific evidence and advice of true experts will adversely affect the health of the US population for years to come.
---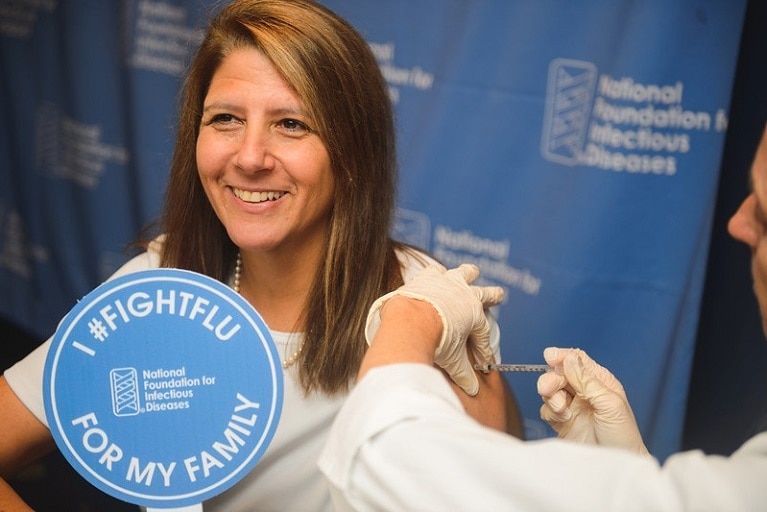 Marla Dalton, PE, CAE, NFID Executive Director &  CEO: 
The COVID-19 pandemic will likely have long-lasting impacts on everyday life as we know it. Possible long-term impacts include:
End of the open-office concept for the workplace
In-person meetings may not be as essential and distance learning options will expand
Virtual happy hours with old friends
Ability to enjoy online concerts and performances
Better delivery/curbside options for food and drink
Masks, masks, masks everywhere
Wash, wash, wash your hands (nobody will think about leaving a bathroom with unwashed hands)
No snow days … ever!
---
How has the COVID-19 pandemic most impacted you and your loved ones? Respond to the NFID website Quick Poll and share your predictions about long-term effects in the comments below.
To join the conversation and get the latest news on infectious diseases, follow NFID on Twitter, like us on Facebook, follow us on Instagram, join the NFID LinkedIn Group, and subscribe to NFID Updates.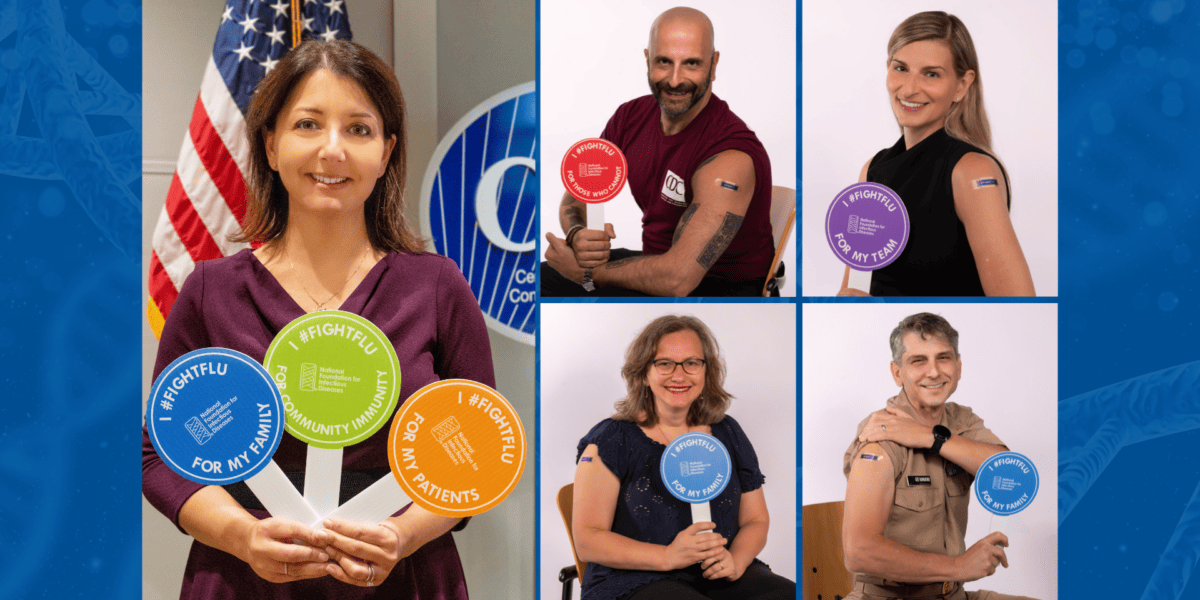 CDC guest post on the importance of disease prevention and leading by example to help protect against flu, COVID-19, and RSV