Mandy K. Cohen, MD, MPH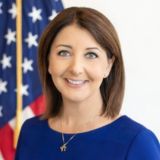 Mandy K. Cohen, MD, MPH, is director of the Centers for Disease Control and Prevention (CDC) and administrator of the Agency for Toxic Substances and Disease Registry. She is one of the nation's top health leaders with experience leading large and complex organizations, and a proven track-record protecting US public health and safety.
Dr. Cohen is an internal medicine physician who led the North Carolina Department of Health and Human Services, where she was lauded for her outstanding leadership during the COVID-19 crisis, focusing on equity, data accountability, and transparent communication. She also transformed the North Carolina Medicaid program, through the state's Medicaid expansion and her focus on "whole person health" with the launch of the country's first statewide coordination platform, NCCARE360.
Prior to joining CDC, Dr. Cohen served as the executive vice president at Aledade and CEO of Aledade Care Solution, which helps independent primary care practices, health centers, and clinics deliver better care to their patients and thrive in value-based care. She previously served as chief operating officer and chief of staff of the Centers for Medicare and Medicaid Services (CMS) and served as acting director of the Center for Consumer Information and Insurance Oversight. She was involved in many aspects of the Affordable Care Act policy development and implementation, including the expansion of coverage, insurance protections, and new provider payment models.
She has been elected to the National Academy of Medicine and currently serves as an adjunct professor at the Gillings School of Global Public Health, University of North Carolina at Chapel Hill. Dr. Cohen received her bachelor degree from Cornell University, her Doctor of Medicine from the Yale School of Medicine, and her Master in Public Health from the Harvard School of Public Health. She trained in internal medicine at Massachusetts General Hospital.
Keith C. Ferdinand, MD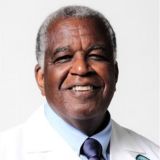 Keith C. Ferdinand, MD, is professor of medicine at the Tulane University School of Medicine and previously was professor of clinical pharmacology at Xavier University (New Orleans) and clinical professor of medicine at Emory University. Dr. Ferdinand is a member of the Association of University Cardiologists, past chair of the National Forum for Heart Disease and Stroke Prevention, and prior chief science officer and chair of the Association of Black Cardiologists (ABC).
He has also served on the board of the American Society of Hypertension, the Southwest Lipid Association, and International Society of Hypertension in Blacks. He is presently on the board of the Partnership to Advance Cardiovascular Health, National Lipid Association, and the American Society for Preventive Cardiology. He also serves on the American Heart Association National Hypertension Control Initiative Advisory Group and is an advisor to the National Association of Community Health Centers Million Hearts initiative in partnership with CDC. He has conducted numerous trials in hypertension lipids, cardiometabolic risk, and cardiovascular disease especially in racial/ethnic minorities, with more than 300 peer-reviewed publications and lectures nationally and internationally. In addition to his clinical work, he has participated in numerous community education activities on racial and ethnic disparities during the COVID-19 pandemic and effective vaccination strategies, as president of Healthy Heart Community Prevention Project in New Orleans and with Flu NOLA.
Dr. Ferdinand received his medical degree from the Howard University College of Medicine in Washington, DC. He is board-certified in internal medicine and cardiovascular disease, certified in the subspecialty of nuclear cardiology, and is a specialist in clinical hypertension.
Robert H. Hopkins, Jr., MD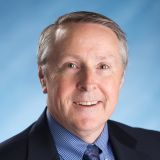 Robert H. Hopkins, Jr., MD, is medical director of the National Foundation for Infectious Diseases (NFID). In addition to serving as NFID chief medical spokesperson, he represents NFID as liaison to the Advisory Committee on Immunization Practices (ACIP), and serves as an ex-officio member of the NFID Board of Directors and all Board-level committees.
As NFID medical director, Dr. Hopkins helps to advance the NFID mission through efforts to grow NFID programs, build vaccine confidence, address health equity issues, increase awareness of disease prevention and treatment, and strengthen NFID partner collaborations. He has held a number of national and local leadership positions including serving as current chair of the National Vaccine Advisory Committee to the US Department of Health and Human Services and vice chair of the American College of Physicians Immunization Committee. Dr. Hopkins also serves as professor of internal medicine and pediatrics and chief of the division of general internal medicine at the University of Arkansas for Medical Sciences (UAMS). His primary academic interest is clinical vaccinology with emphasis on education and quality improvement. He maintains board certification in internal medicine and in pediatrics, and he continues an active teaching and clinical practice providing primary and consultative care to adults and children.
William (Bill) Schaffner, MD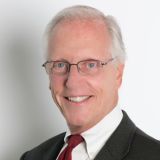 William Schaffner, MD, is a spokesperson for the National Foundation for Infectious Diseases (NFID) and formerly served as NFID medical director and past president.
Dr. Schaffner is active in the field of infectious disease research and has authored or co-authored more than 400 published studies, reviews, and book chapters on infectious diseases. He has served on the editorial board of several scientific journals, including the Journal of Infectious Diseases, Vaccine, and the CDC Morbidity and Mortality Weekly Report, and is also a featured guest author for Infectious Disease News.
His work has focused on all aspects of infectious diseases including epidemiology, infection control, and immunization. He has received numerous national awards for his work, including the inaugural 2017 National Vaccine Program Office UpShot Award for excellence in vaccine communication; the 2013 John P. Utz Leadership Award from NFID for his longstanding service to the organization and to the field of infectious diseases; and the 2009 James D. Bruce Award from the American College of Physicians for distinguished contributions to preventive medicine. He is a professor of preventive medicine and infectious diseases at Vanderbilt University School of Medicine and he has worked extensively on the effective use of vaccines in adult populations. He is a member of several other professional societies, including the Infectious Diseases Society of America, American College of Physicians, Society of Healthcare Epidemiology of America, and American Public Health Association.
Dr. Schaffner co-hosts Infectious IDeas, an NFID podcast series featuring thought-provoking conversations with leading experts and humble heroes working together toward a shared vision of healthier lives for all through effective prevention and treatment.
Patricia A. Stinchfield, RN, MS, CPNP (Moderator)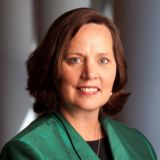 Patricia (Patsy) A. Stinchfield, RN, MS, CPNP is president of the National Foundation for Infectious Diseases (NFID). Throughout her 45-year nursing career, she has focused on infectious disease prevention and is a frequent national speaker on vaccine hesitancy, vaccinology, and vaccination of healthcare professionals. A pediatric nurse practitioner specializing in vaccine-preventable diseases, she currently has an affiliate faculty position in the School of Nursing at the University of Minnesota. Prior to her retirement in July 2021, she served as senior director of infection prevention and control at Children's Minnesota, where she remains on professional staff.
She is a widely recognized infectious diseases specialist, having served as the first nurse voting member of the Advisory Committee on Immunization Practices (ACIP) and she currently serves as a liaison member for the National Association of Pediatric Nurse Practitioners, as well as a member of the Influenza and Schedule Work Groups. She is also the NFID liaison to the Maternal and Pediatric Respiratory Syncytial Virus (RSV) Work Group and has served on the Measles, Mumps, Rubella Work Group. She was the hospital incident commander for the COVID-19 response at Children's Minnesota, and led the responses during the H1N1 influenza and the 2017 measles outbreaks. She was instrumental in increasing the staff voluntary flu vaccination rate at Children's Minnesota to 94% and sustained that over several seasons. She was also lead author of a 2020 NFID report on Vitamin A for the Management of Measles in the US.