About the News Conference
Leading national infectious disease experts presented final influenza (flu) vaccine coverage data from the 2022-2023 US respiratory season and discussed the importance of vaccination against flu, respiratory syncytial disease (RSV), COVID-19, and pneumococcal disease, particularly among older adults, pregnant women, and those with chronic health conditions who are at higher risk for related complications.
Results from an NFID national survey of US adults were shared on vaccination attitudes and behaviors, at the 2023 National Foundation for Infectious Diseases (NFID) Annual News Conference on Thursday, September 28, 2023, at 9:30 AM ET.
Panelists included: Mandy K. Cohen, MD, MPH, Centers for Disease Control and Prevention (CDC) Director; Keith C. Ferdinand, MD, Professor of Medicine, Tulane University School of Medicine; Robert (Bob) H. Hopkins, Jr., MD, NFID Medical Director; William Schaffner, MD, NFID Spokesperson; Patricia (Patsy) A. Stinchfield, RN, MS, CPNP, NFID President (Moderator); with additional expert Vivien G. Dugan, PhD, CDC Influenza Division Director.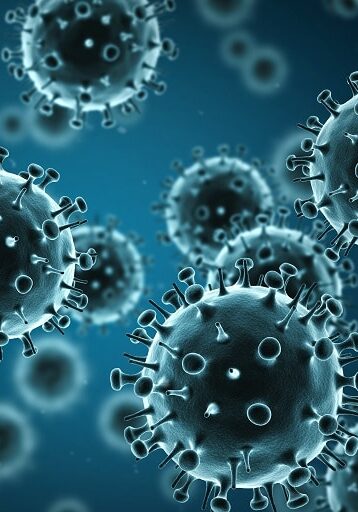 News conference agenda, panelist bios, and other related resources
Animated video in Spanish on flu symptoms, prevention, and treatment, reminding viewers to get vaccinated each year and stay home when sick to help protect themselves and those around them from flu
Emmily was a healthy, active 13-year old, who ended up in a medically-induced coma for nearly 6 weeks as a complication of influenza (flu). The flu vaccine likely saved her life.
Graphic in Spanish on the importance of flu vaccination throughout fall and winter
Emily's daughter Presley caught RSV and passed away in November 2021. Now, Emily advocates and raises awareness about RSV
Animated video highlighting the dangers of RSV for those at highest risk for severe disease
Animated video on monoclonal antibodies–what they are, how they work, and their real-world applications for COVID-19 and RSV
Animated video on monoclonal antibodies–what they are, how they work, and their real-world applications for COVID-19 and RSV
Maria was a healthy, active 41-year-old who contracted COVID-19 before vaccines were available, and is now a severe COVID-19/ECMO survivor and a vaccine advocate
Spanish fact sheet provides information on monoclonal antibodies (mAbs) and the differences between vaccines and mAbs
Infographic on adults who are at risk for pneumococcal disease
Fact sheet on the importance of preventing pneumococcal disease in adults