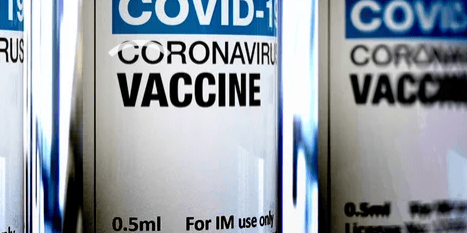 One year after the novel coronavirus (SARS-CoV-2) first emerged, the US has begun a national COVID-19 vaccination program. Meanwhile, scientists are closely monitoring new variants of the virus that have been documented in the US and globally. Read recent news of interest from the world of infectious diseases, with a focus on COVID-19 vaccines:
CDC Says Severe Allergic Reactions To Coronavirus Vaccine Are Rare: Only 29 people have experienced severe allergic reactions to the coronavirus vaccine, making it a rare outcome, the US Centers for Disease Control and Prevention (CDC) said. In the first week and a half of the US COVID-19 vaccine effort, CDC said there have been 21 additional confirmed cases of severe allergic reactions known as anaphylaxis, bringing the total cases to 29 out of 1.9 million doses administered. That adds up to a rate of 11.1 cases of anaphylaxis out of 1 million doses administered, the CDC said in its Morbidity and Mortality Weekly Report. Source: CNN
---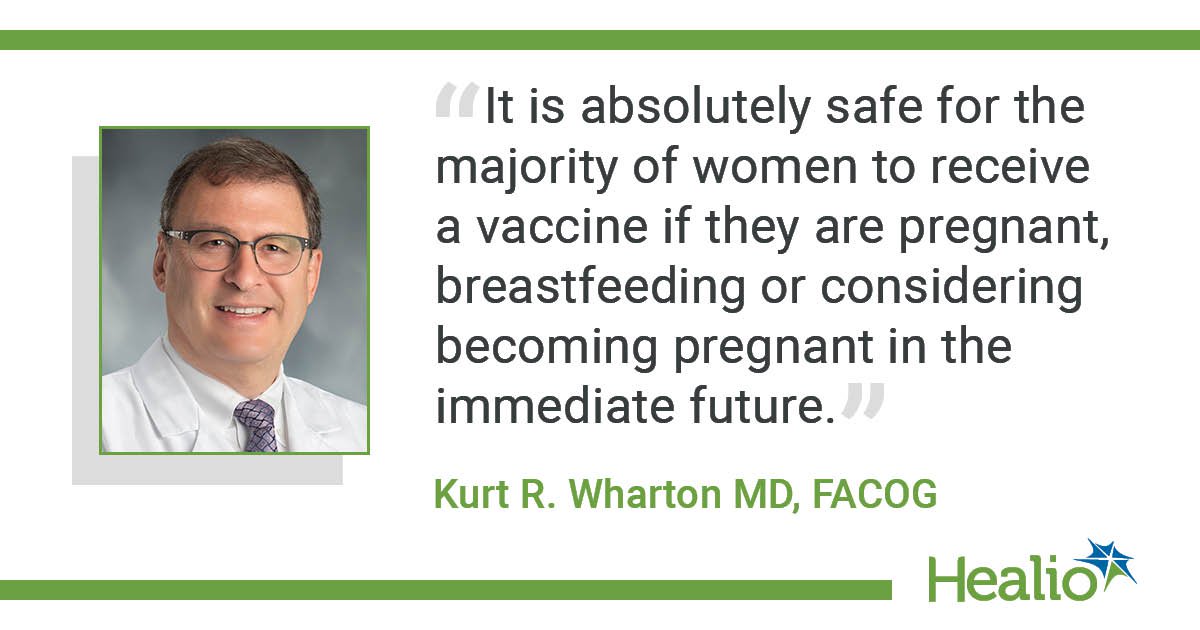 Experts Say COVID-19 Vaccine Should Be Offered To Pregnant Women: The American College of Obstetricians and Gynecologists says pregnant patients who meet Advisory Committee on Immunization Practices recommendations should be offered a COVID-19 vaccine. The recommendation only applies to the current vaccines that have received an emergency use authorization by FDA. Source: Healio Primary Care
---
Here's How The US Can Jump Start Its Sluggish COVID-19 Vaccine Rollout: This time last year, the world was heading into a pandemic that would upend everything and cost 1.9 million lives — and counting. The promise of the new year is that vaccines are finally here and offer a way out. But the vaccination campaign has gotten off to a sluggish start in the U.S. Instead of 20 million people vaccinated by the end of 2020 — a frequent promise of the Trump administration — only around 6 million people have gotten their first dose so far. Explanations for this include the holidays, snowstorms, and the need to train healthcare workers to give the shots. Source: NPR
---
Israel's COVID Vaccine Rollout Is The Fastest In The World—Here Are Some Lessons For The Rest Of Us: While the US, UK, and Europe attempt to ramp up their own COVID vaccination drives, one country is outpacing them all: Israel. Israel's vaccination drive began on December 19, 2020 with Prime Minister Benjamin Netanyahu the first person to be vaccinated in the country. Priority has been given to people aged over 60, healthcare workers and anyone clinically vulnerable. It has raced ahead of other countries that have also started their vaccination rollouts. To date, and with a new lockdown in place amid a surge in coronavirus cases, around 1.59 million people in Israel (of a population of 8.6 million) have received their first vaccine shot. Source: CNBC
---
How Does The Coronavirus Variant Spread? Here's What Scientists Know: Contagiousness is the hallmark of the mutated virus surfacing in the US and more than a dozen other countries. A more contagious form of the coronavirus has begun circulating in the United States. In Britain, where it was first identified, the new variant became the predominant form of the coronavirus in just three months, accelerating that nation's surge and filling its hospitals. It may do the same in the United States, exacerbating an unrelenting rise in deaths and overwhelming the already strained health care system, experts warned. Source: The New York Times
---
Peer-Reviewed Data Show High Protection For Leading COVID Vaccines: The peer-reviewed data on both the Moderna and Pfizer-BioNTech COVID vaccines are in, demonstrating 94% to 95% protection from the disease. The phase 3 clinical trial results for the Moderna vaccine (mRNA-1273) and the Pfizer-BioNTech vaccine (BNT162b2) were recently published in the New England Journal of Medicine. When compared with placebos, Moderna's vaccine showed 94.1% efficacy, and Pfizer's had 95.0% efficacy. Both rates are for patients who received the two intended doses. Adverse events were uncommon in both studies. Source: CIDRAP
---
Testing Positive For Coronavirus After Getting a Vaccine? Here's How Likely That Is And What To Know If It Happens: It's still possible to test positive for the coronavirus even after getting vaccinated, experts said. The Centers for Disease Control and Prevention said it can take weeks for a person's body to build up immunity after getting vaccinated. "That means it's possible a person could be infected with the virus that causes COVID-19 just before or just after vaccination and get sick. This is because the vaccine has not had enough time to provide protection." Source: USA TODAY
---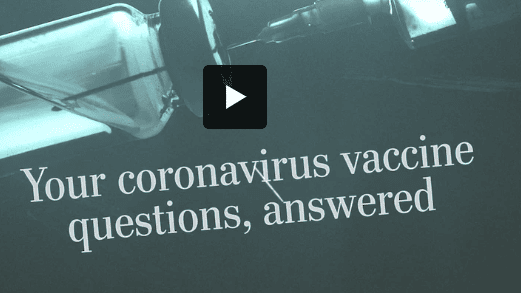 US Health Officials Say They Plan To Stick With Two-Dose Coronavirus Regimen: Critics argue that deferring a second dose could protect more people as the pandemic surges, but officials say they will follow the science. In recent days, some public health experts have debated whether it is worth taking a scientific gamble by altering the two-dose regimen that proved highly effective in trials to maximize the number of people partially protected with at least one shot as the pandemic surges. The debate is playing out as the United States struggles with administering the doses it already has. More than 15 million doses of vaccine have been distributed, according to Centers for Disease Control and Prevention data, but only about 4.5 million have been administered. Source: The Washington Post
---
COVID-19 Educational Resources:
View NFID on-demand COVID-19 webinars including:
Note: This is a rapidly changing situation. For current information on COVID-19, visit www.coronavirus.gov and www.nfid.org/coronavirus.
To join the conversation and get the latest news on infectious diseases, follow NFID on Twitter using the hashtags #COVID-19 #StopTheSpread, like us on Facebook, follow us on Instagram, visit us on LinkedIn, and subscribe to receive future NFID Updates.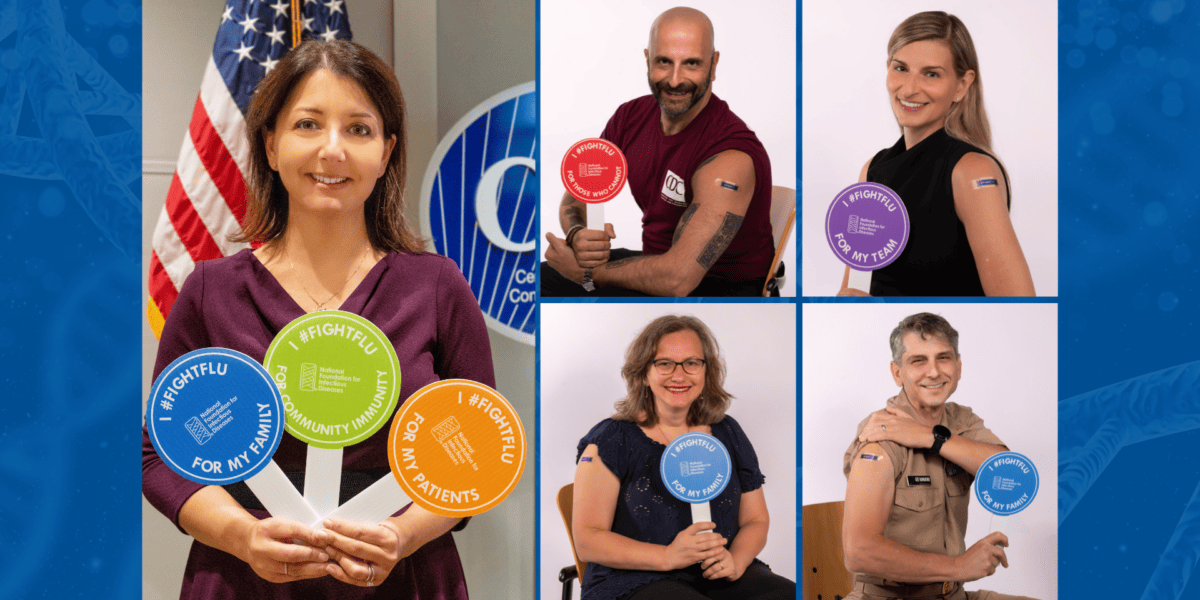 CDC guest post on the importance of disease prevention and leading by example to help protect against flu, COVID-19, and RSV