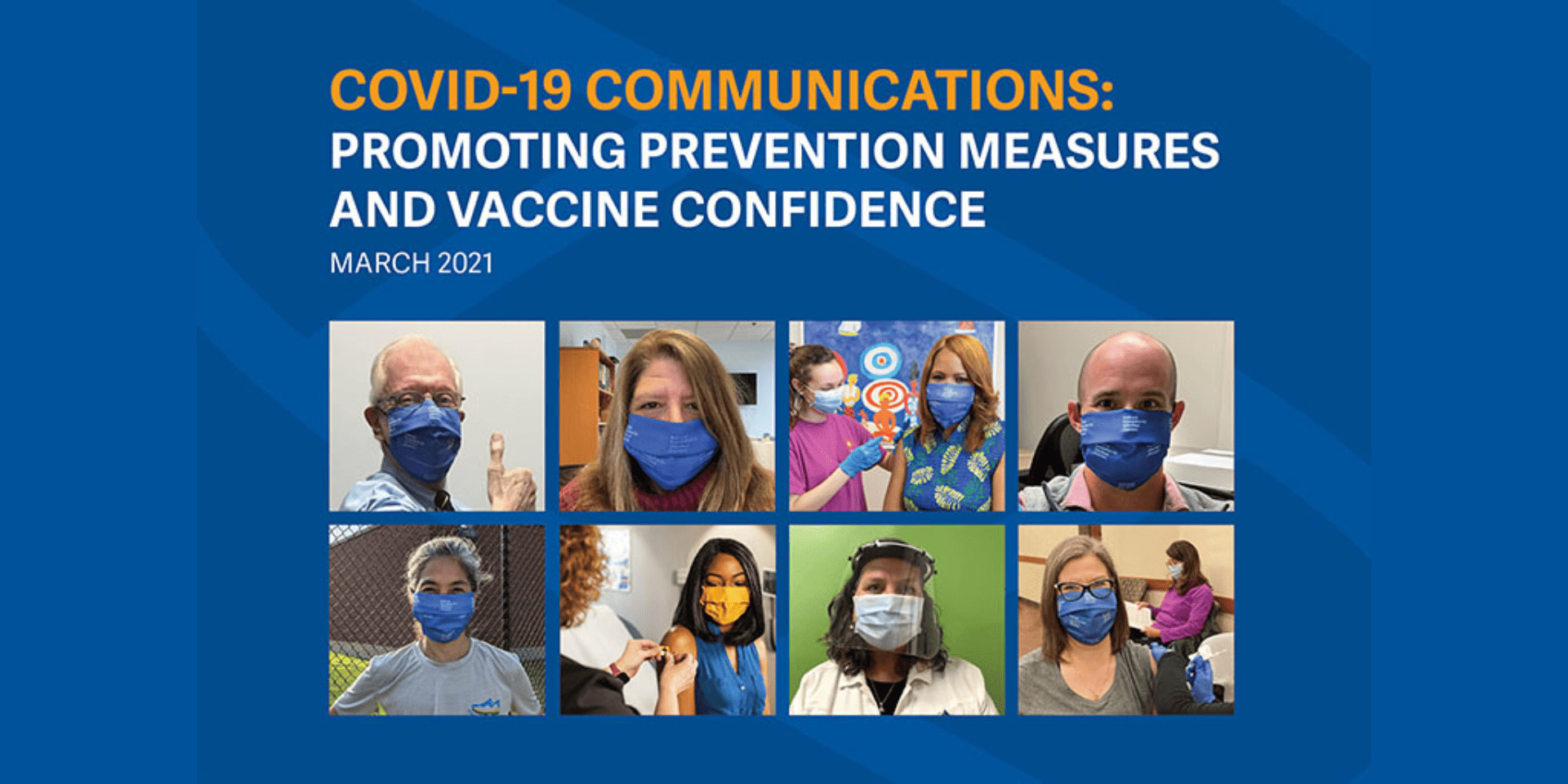 Special thanks to Scott C. Ratzan, MD, MPA, MA, for this guest blog post on effective communications to help stop the spread of COVID-19. Ratzan participated in the January 2021 National Foundation for Infectious Diseases (NFID) expert roundtable which was the basis for a new NFID report, COVID-19 Communications: Promoting Prevention Measures and Vaccine Confidence. He is editor-in-chief of the Journal of Health Communication: International Perspectives; distinguished lecturer at the City University of New York (CUNY) Graduate School of Public Health and Health Policy; and co-founder of CONVINCE (COVID-19 New Vaccine INformation Communication and Engagement). NFID is proud to serve on the CONVINCE steering team.
The COVID-19 pandemic has confronted health communicators with unprecedented challenges. The World Health Organization recognizes that we face not one pandemic but two—the coronavirus itself and a parallel "infodemic" that has allowed excessive amounts of conflicting information to interfere with our ability to control COVID-19.
This "infodemic" is real. In just a year's time, nearly 30 million people in the US have been infected and more than 540,000 have died from COVID-19. Yet today, even as more than 2 million people per day are willingly rolling up their sleeves to get vaccinated against COVID-19, around a quarter of the public continues to tell pollsters they are hesitant to accept vaccination—even if the vaccine is free and even though it has received Emergency Use Authorization (EUA) from the Food and Drug Administration. Similar hesitancy persists globally, to a greater or lesser degree, impacting our ability to protect the global community against what should be a vaccine-preventable disease.
Overcoming vaccine hesitancy will not be easy. Reluctance to accept safe and effective vaccines is the latest manifestation of the "infodemic" that has surrounded COVID-19 from the start, when the common questions that generated so many conflicting answers were: Why should I wear a mask? Does it matter whether the mask is cloth, paper, or an N95? What is a safe social distance? How often do I need to wash my hands or use hand sanitizer? Does hydroxychloroquine cure COVID-19? What about bleach?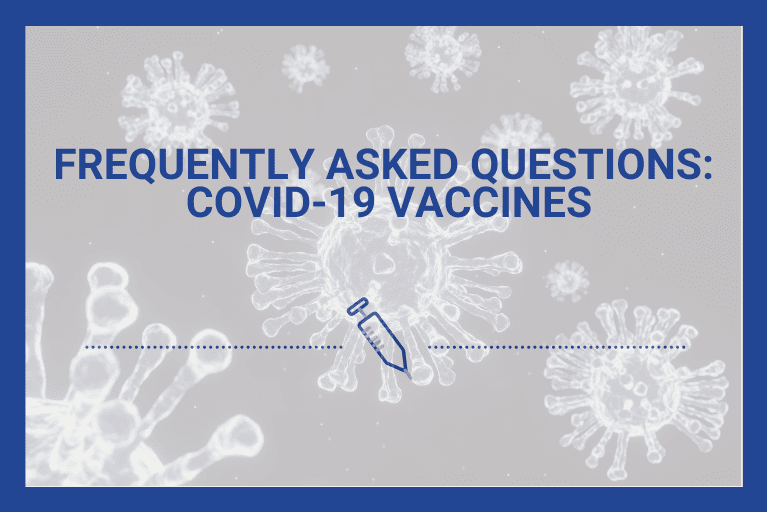 Now the questions have changed: Does the vaccine work? Is it safe? Which one should I get? Are there enough doses for everyone? Do I need one or two shots? Are there any side effects? Can I mix and match brands? How do I know when it is my turn? Should I take the first vaccine that becomes available, or wait for the next one? Is it safe for pregnant women? And the list goes on.
These questions must be addressed with patience and skill. We believe health communicators can do this more successfully if we seize upon the COVID-19 pandemic as an unprecedented opportunity to build global "vaccine literacy." We achieve "vaccine literacy" when people possess the skills and abilities to understand the content, processes, and systems they need to access and receive a vaccine. This requires knowing how and why vaccines work, the diseases they prevent, and their value to the individual and to society.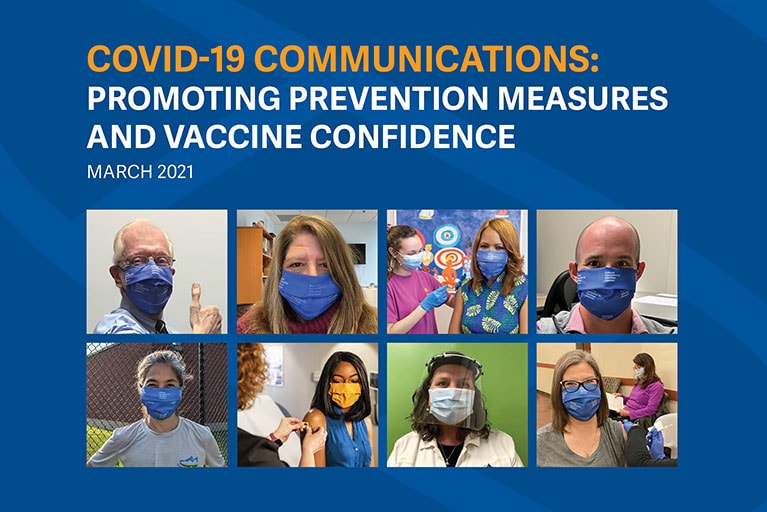 To achieve widespread "vaccine literacy," health communicators must apply basic educational principles to promote trustworthy, straightforward communication. In January 2021, the National Foundation for Infectious Diseases (NFID) convened a multidisciplinary roundtable with experts from more than 50 partner organizations to help advance the data, evidence, and strategic thinking to address these challenges. Based on the roundtable discussions, NFID developed a report, COVID-19 Communications: Promoting Prevention Measures and Vaccine Confidence, to provide a framework for developing effective communications.
As many communication campaigns have recently been launched—from a national effort by the Ad Council to numerous regional, local, and audience-specific efforts—we need to consider how these campaigns can best reinforce each other and not inadvertently add to the "infodemic" of mis- and dis-information still being promulgated by vaccine opponents and COVID-19 deniers.
To that end, the CONVINCE Initiative has developed a specific checklist for effective vaccine communication campaigns. The concept of a checklist is based on the seminal work of Atul Gawande, MD, MPH, in his 2010 work, "The Checklist Manifesto: How to Get Things Right." The checklist is available to any organization seeking to address vaccine hesitancy in any health communication setting.
Checklist for Effective Communication Strategies for COVID-19 Vaccination Campaigns
Set shared goals with your communications team and leadership. Identify clear goals for your communication strategies, set priorities, and develop a  timeline to distinguish results urgently needed from longer-term objectives. Ensure goals are specific and measurable. Plan for monitoring and evaluation, assigning tasks, and building an infrastructure for continuous information sharing on the ongoing progress.
Identify leaders of a coordinated effort. Identify a specific entity and/or stakeholders with recognized leadership and capacity to coordinate response efforts. Assign and delegate tasks, harmonizing data tracking and reporting requirements.
Devise a person-centered communication strategy. Define communication goals that prioritize audiences, taking into consideration evidence on their knowledge, attitudes, current behaviors, and built environment. Develop and quickly pre-test simple, clear, user-centered messages. Messages should be adaptable to different formats (e.g., visual, audio, video) and platforms. Identify sources of information and potential ambassadors trusted by your target audiences. Provide detailed guidance to leadership and ambassadors on how to correct misinformation and respond to concerns without amplifying inaccurate content.
Implement the communication plan. Coordinate dissemination of messages on selected communication channels. Engage trusted ambassadors in coordinated action. Be transparent on the status of the communication activities and resulting evidence of success or failure. Collect data to determine if goals are being met and to detect early signals of misinformation and disinformation. Empower multiple sectors and key stakeholders to play their part in building an information environment that highlights accurate and actionable information.
Be ready to adapt based on ongoing monitoring of the response and scientific and media developments. Recognize that scientific information and effective strategies may change over the course of a vaccination campaign. Be aware of (and monitor) how prevention messages may be perceived in diverse sociocultural contexts, provide evidence-based guidance with opportunities to adapt, and find creative solutions to specific contextual constraints. Think ahead to issues that are likely to become trends (e.g., new vaccines or treatments in development) and how this may affect your audience. Develop accurate, effective content to address potential questions. This will help prevent the formation of data voids that could be filled with misinformation. Acknowledge the status of the scientific evidence, and be transparent about the uncertainties and gaps in the information available.
Every crisis presents us with great opportunities. COVID-19 and the emergence of remarkable vaccines to prevent it, represents a crucial opportunity for effective communication to get us out of the pandemic and advance a better world …
This checklist, applied to COVID-19 vaccine communication campaigns developed and implemented in the context of overall efforts to build vaccine literacy, can help. For additional information, including the complete checklist in a printable PDF format, visit www.Businesspartners2CONVINCE.org.
NFID is developing a webinar along with new tools and resources to help stakeholders implement the framework for effective communications to promote vaccine acceptance and encourage the public to follow evidence-based COVID-19 prevention measures. Visit www.nfid.org/covid-19-communications to learn more. 
To join the conversation and get the latest news on infectious diseases, follow NFID (@NFIDvaccines) and CONVINCE (@BP2Convince) on Twitter using the hashtags #COVID-19 and #StopTheSpread, like NFID on Facebook, follow NFID on Instagram, visit NFID on LinkedIn, and subscribe to receive future NFID Updates.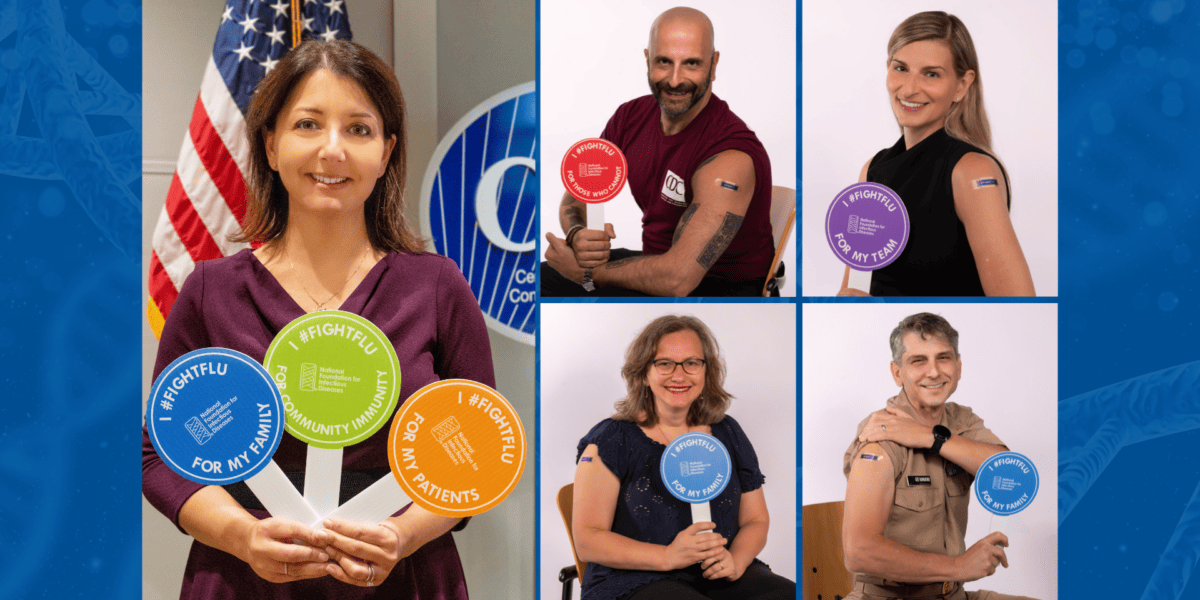 CDC guest post on the importance of disease prevention and leading by example to help protect against flu, COVID-19, and RSV