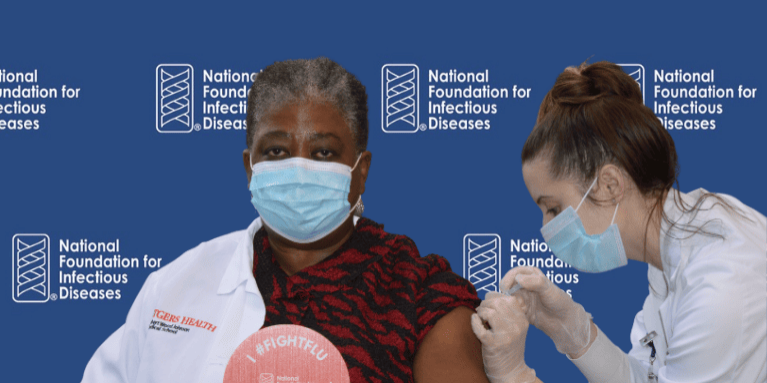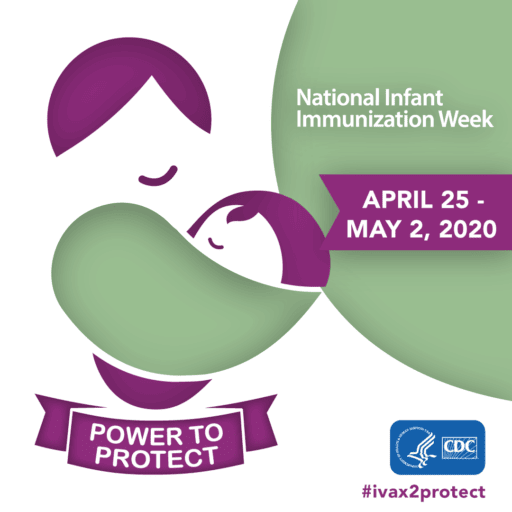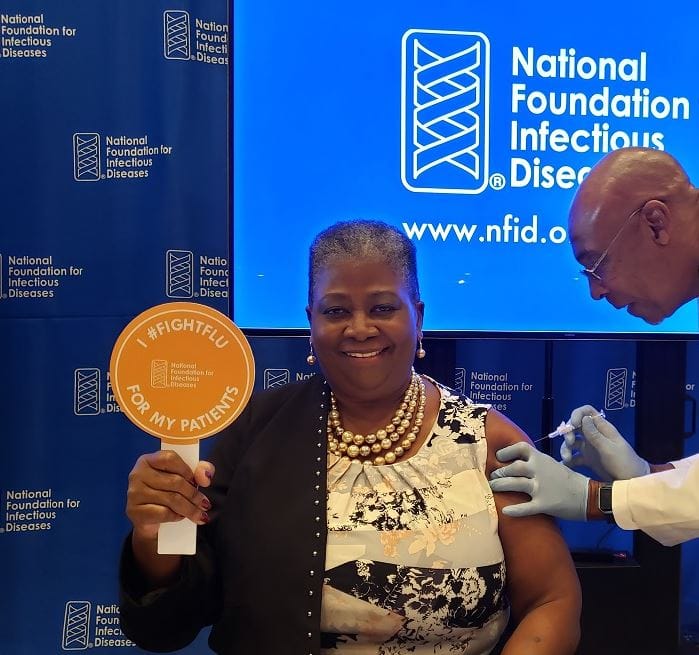 Special thanks to National Foundation for Infectious Diseases (NFID) President-Elect Patricia N. Whitley-Williams, MD of Rutgers Robert Wood Johnson Medical School for this guest blog post during National Infant Immunization Week (NIIW), which highlights the importance of protecting children age 2 years and younger from vaccine-preventable diseases.
You would never put your child in a car without a seatbelt. Why would you ever send them out into the world without recommended vaccinations? This is the question I often pose to parents who are on the fence about immunization.
In the midst of the current coronavirus pandemic, when staying home is still the rule in many states, keeping up with recommended vaccines can be challenging for parents and healthcare professionals alike. But we should not be so distracted by COVID-19 that we neglect our general health. Immunization should be routine—otherwise, we may soon see outbreaks of vaccine-preventable diseases in the US and around the world. Combined with another wave of COVID-19, the impact could be devastating for both individual families and the healthcare system at-large.
Vaccination can protect against 14 serious childhood diseases, including measles, influenza (flu), tetanus, polio, and whooping cough (pertussis). According to the Centers for Disease Control and Prevention (CDC), among children born between 1994-2018, vaccination will prevent an estimated 419 million illnesses, 26.8 million hospitalizations, and 936,000 deaths over their lifetimes. But vaccines do not work unless they are used.
We are already seeing the impacts of COVID-19. The overall number of well-child office visits is down by about 50 percent, manufacturers are reporting a decline in vaccine orders, and doses distributed through the Vaccines For Children (VFC)  program have dropped significantly. A recent article reported an alarming 50 percent drop in measles, mumps, rubella vaccinations; a 42 percent drop in diphtheria and whooping cough vaccinations; and a 73 percent drop in HPV vaccinations, according to a pre- and post-COVID-19 comparison of electronic health records from 1,000 pediatric practices nationwide.
While the health of all children is at stake, some are at greater risk, including communities of color, immigrant populations, children who live in crowed inner cities, and children in families without a car. Children whose parents work in grocery stores or other essential services that require them to be out in the community may also be at greater risk for viral respiratory diseases including COVID-19.
New Immunization Strategies
Healthcare professionals are finding new ways to keep up with immunization schedules in the era of COVID-19. Pediatric practices are holding special office hours just for infant immunizations. Precautions are being taken to protect both patients and staff, including using masks and gloves, screening children before they come in, taking temperatures onsite, and using separate waiting rooms for immunization visits. Sometimes the waiting "room" is actually a parking lot. Parents wait in the car for their child's turn to go into the clinic, or to be vaccinated in their car. Others are creatively studying bus schedules and weather forecasts to help families figure out how to access care.
Telemedicine is also surging in popularity. Parents are receiving vaccine information statements online and getting answers to their questions via telehealth visits. Conversations about vaccine hesitancy are no different via telemedicine than in person. Either way, it is possible to see parents face to face, listen to their concerns, and provide straightforward answers and advice.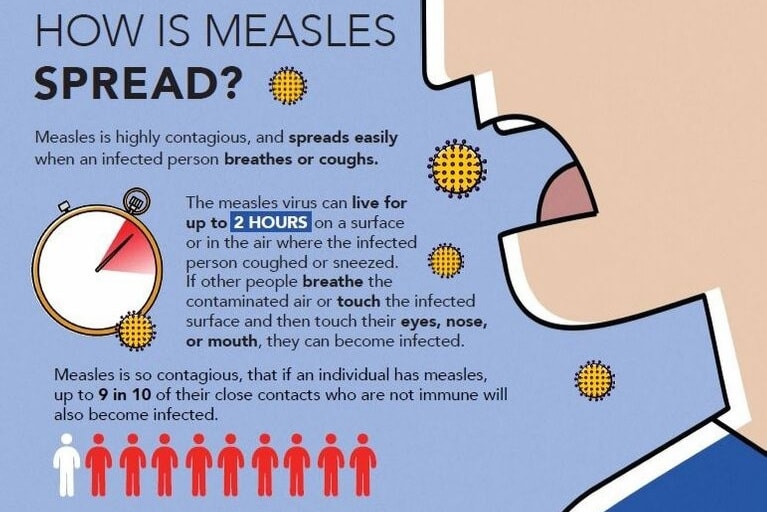 Although most US parents are confident in the safety and effectiveness of vaccines, misinformation has put some communities at risk, resulting in decreased vaccination coverage rates, followed by outbreaks of vaccine-preventable diseases. In 2019, more than 1,200 cases of measles were confirmed in 31 states. We must stay vigilant about preventing  measles, which is highly contagious and can be deadly. Up to nine out of 10 people who lack immunity and are exposed to measles will become infected. In the US, about one in five who get measles will be hospitalized, and up to three out of every 1,000 people with measles will die, even with the best care.
Social distancing does not guarantee protection against vaccine-preventable diseases. The risk may be lower, but the viruses are still circulating and can infect children.
Parents should be familiar with the recommended immunization schedule and make sure their children stay up-to-date on all recommended vaccines. Your healthcare professional or your local health department can share information on  locations where children can #GetVaccinated. Both CDC and the American Academy of Pediatrics have resources and recommendations to help healthcare professionals continue to provide routine childhood vaccines during the COVID-19 pandemic.
It will likely be at least 12-18 months before a COVID-19 vaccine is available. In the meantime, we have safe and effective vaccines available for many preventable diseases—but they will only work if we use them!
To join the conversation and get the latest news on infectious diseases, follow NFID on Twitter using the hashtags #NIIW and #VaccinesWork, like us on Facebook, follow us on Instagram, join the NFID Linkedin Group, and subscribe to receive future NFID Updates.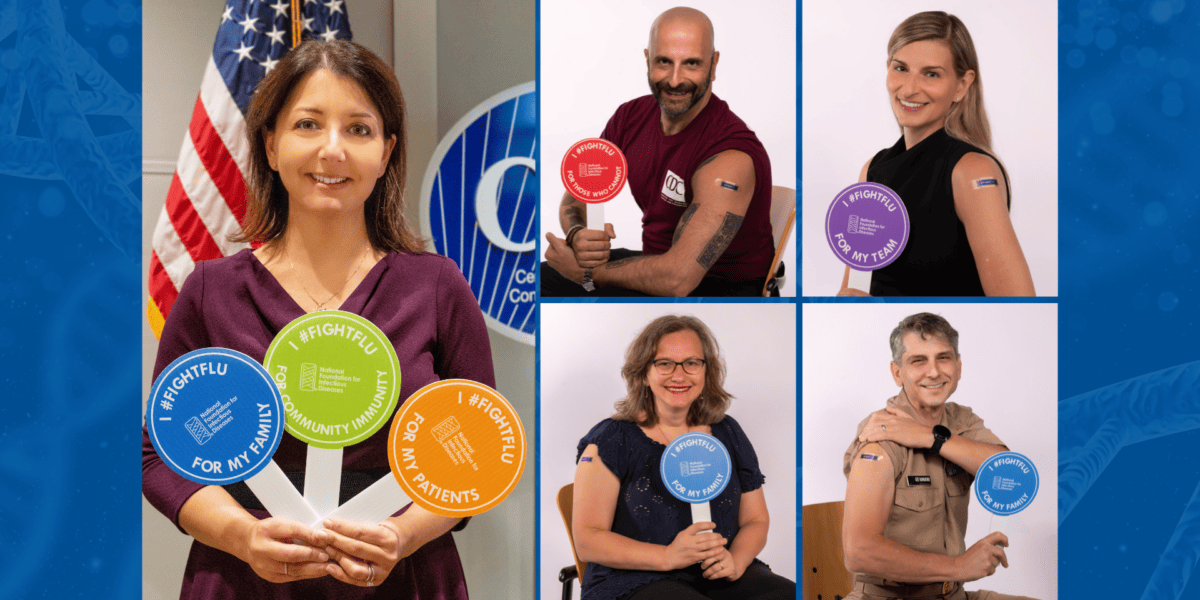 CDC guest post on the importance of disease prevention and leading by example to help protect against flu, COVID-19, and RSV