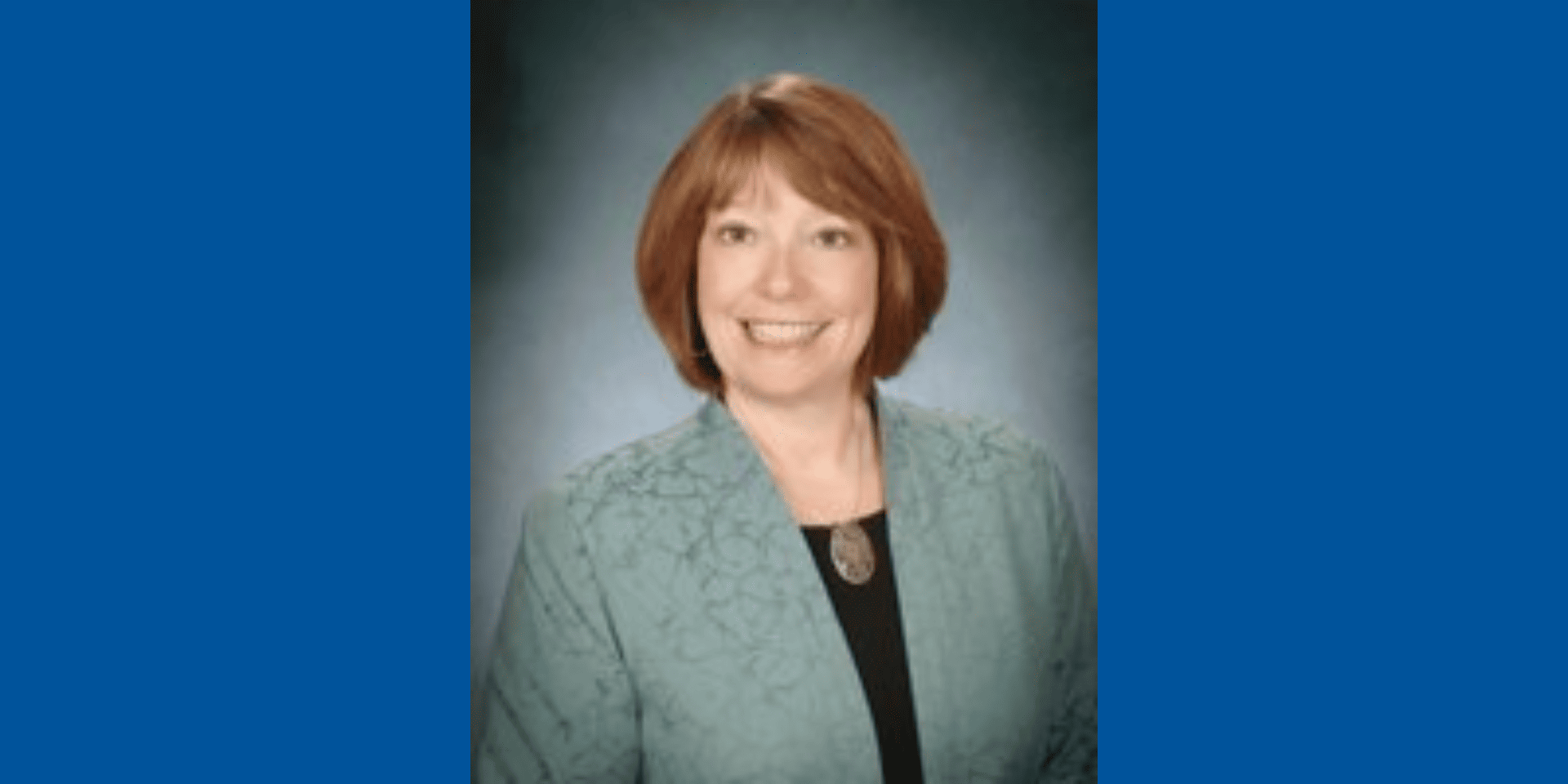 Special thanks to NFID Director, Ruth M. Carrico, PhD, RN, CIC, Associate Professor and Family Nurse Practitioner at the University of Louisville School Medicine, Division of Infectious Diseases, for this guest post on the importance of increasing immunization rates among healthcare personnel.
Healthcare personnel (HCP) may be exposed to diseases at work, homes, and in their communities but fortunately, many of these serious illnesses can be prevented through vaccination. Preventing harm is a key goal of providing healthcare and preventing the transmission of infections from HCP to patients through vaccination is a known best practice. In fact, it is so important that the Centers for Disease Control and Prevention (CDC) Advisory Committee on Immunization Practices (ACIP) has published guidelines providing recommendations for immunization of healthcare personnel summarized in the 2011 Morbidity and Mortality Weekly Report, Immunization of Healthcare Personnel.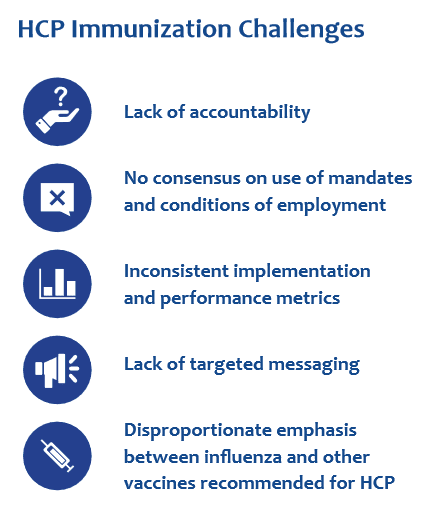 However, despite these long-standing recommendations, HCP immunization rates remain below US public health goals. To better understand why, the National Foundation for Infectious Diseases (NFID) convened a Summit in November 2017 with representatives from occupational health, adult immunization, infection prevention and control, and healthcare epidemiology, to discuss current barriers to HCP immunization.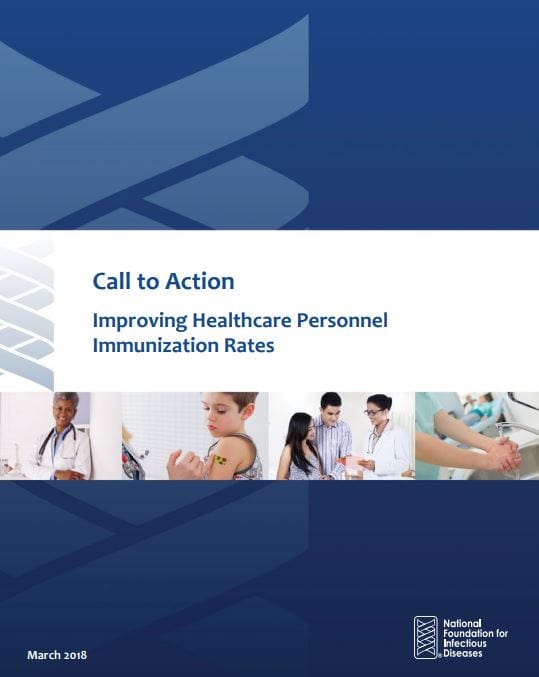 The NFID Call to Action: Improving Healthcare Personnel Immunization Rates summarizes the barriers and recommendations discussed at the Summit. Recommendations include:
Enhance professional education: There is a lack of  training and resources about HCP vaccination requirements to facilitate understanding, acceptance, training, and implementation. Algorithms or decision trees may help increase awareness and comprehension about what is required, along with publications in various medical journals to promote standardized education across disciplines.
Establish clear accountability and buy-in: Healthcare facility management and administration must become strong advocates to ensure that HCP vaccination programs enable a more robust and inclusive patient and HCP safety approach.
Publish best practices and lessons learned: It is important to harness and share HCP immunization success stories and best practices for others to follow.
Encourage standardization through development of a recognized set of policies/procedures: Ensure application of consistent immunization approaches across all settings where healthcare is delivered.
Consider recognition and incentives: Further investigation is recommended into the benefits of facility awards, declarations, and other public recognition/incentives to drive increased HCP immunization rates.
Drive increased public acceptance and demand for vaccination: Promoting the value of immunization and including the consequences of not vaccinating are critical for public education campaigns.
While a uniform, 'one size fits all' solution may not exist, the collective and collaborative efforts of public health officials, healthcare professionals, professional and medical societies, and other interested stakeholders can, and will, continue to address barriers to HCP immunization with the ultimate goal of improving patient care.
To learn more, view these resources:
To join the conversation, follow NFID on Twitter, like us on Facebook, follow us on Instagram, join the NFID Linkedin Group, and subscribe to NFID Updates.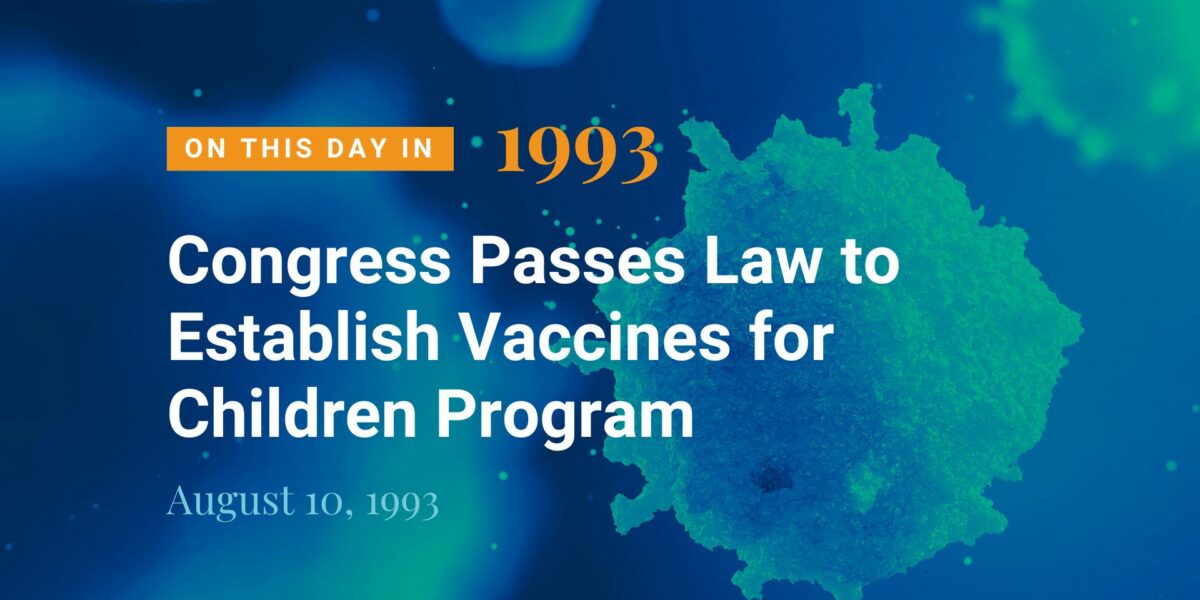 As NFID celebrates its 50th anniversary, Past President Walter A. Orenstein, MD, reflects on the 30th anniversary of the Vaccines for Children program