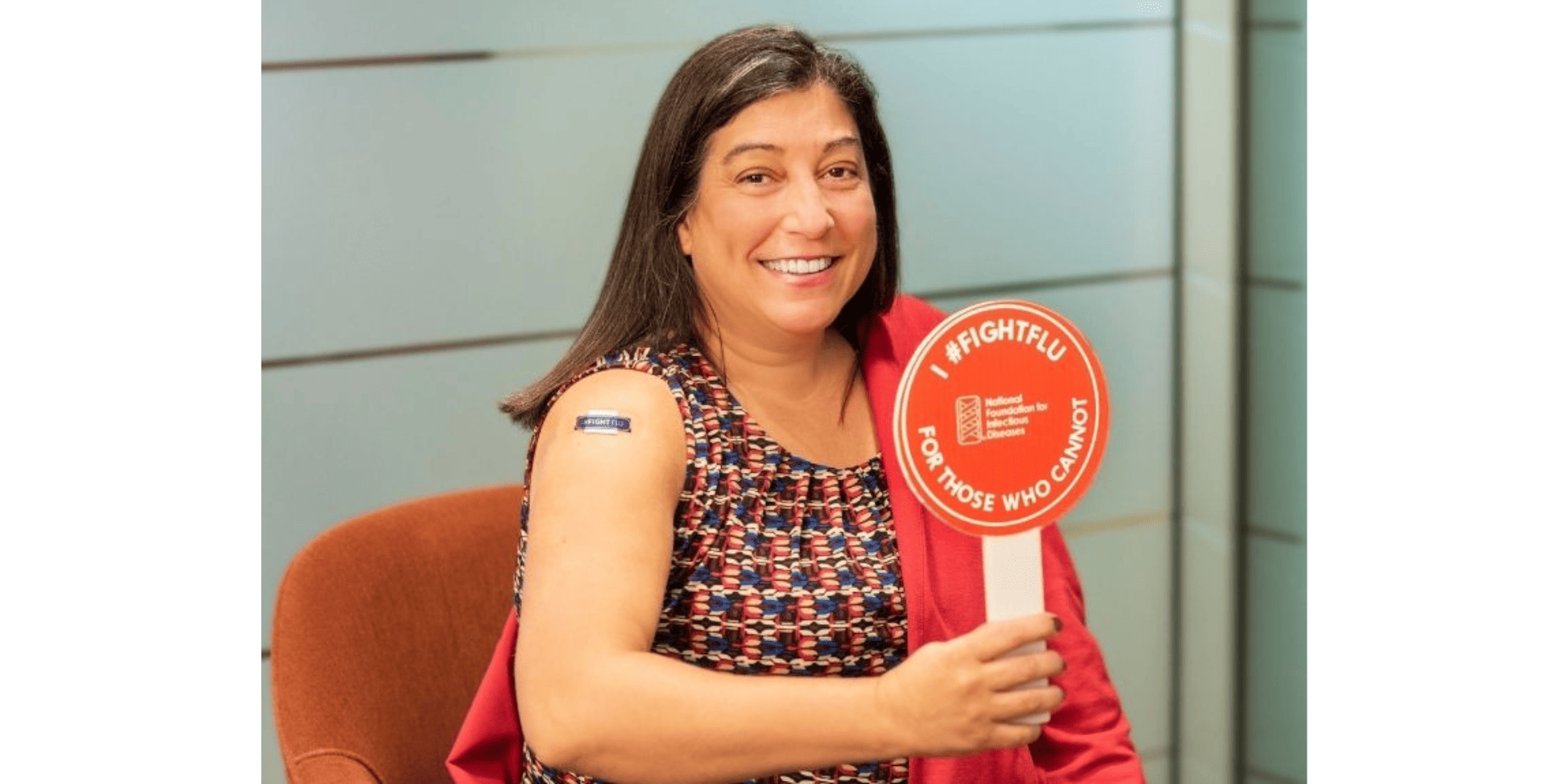 Special thanks to Debra Houry, MD, MPH, acting principal deputy director of the Centers for Disease Control and Prevention (CDC), for this guest blog post on the importance of annual influenza (flu) vaccination. Dr. Houry is an emergency medicine physician and since 2014, she served as director of the National Center for Injury Prevention and Control at CDC.
As we all know, flu seasons can be unpredictable—and this season is no exception. Flu activity was historically low last flu season, likely due to the widespread implementation of COVID-19 prevention measures—like wearing masks, physical distancing, and staying home. Heading into this fall and winter we must prepare for the likely return of flu—and the potential for a severe flu season. Because there was so little flu illness last year, population immunity is likely lower, making many individuals more vulnerable to disease this year, especially among those at higher risk.
To prepare for and prevent a severe reemergence of flu in the US, we must all do our part to encourage annual flu vaccination. CDC recommends everyone age 6 months and older get a flu vaccine every season—and that means that now is the time to get vaccinated.
Flu vaccines are important for everyone—but especially people at higher risk.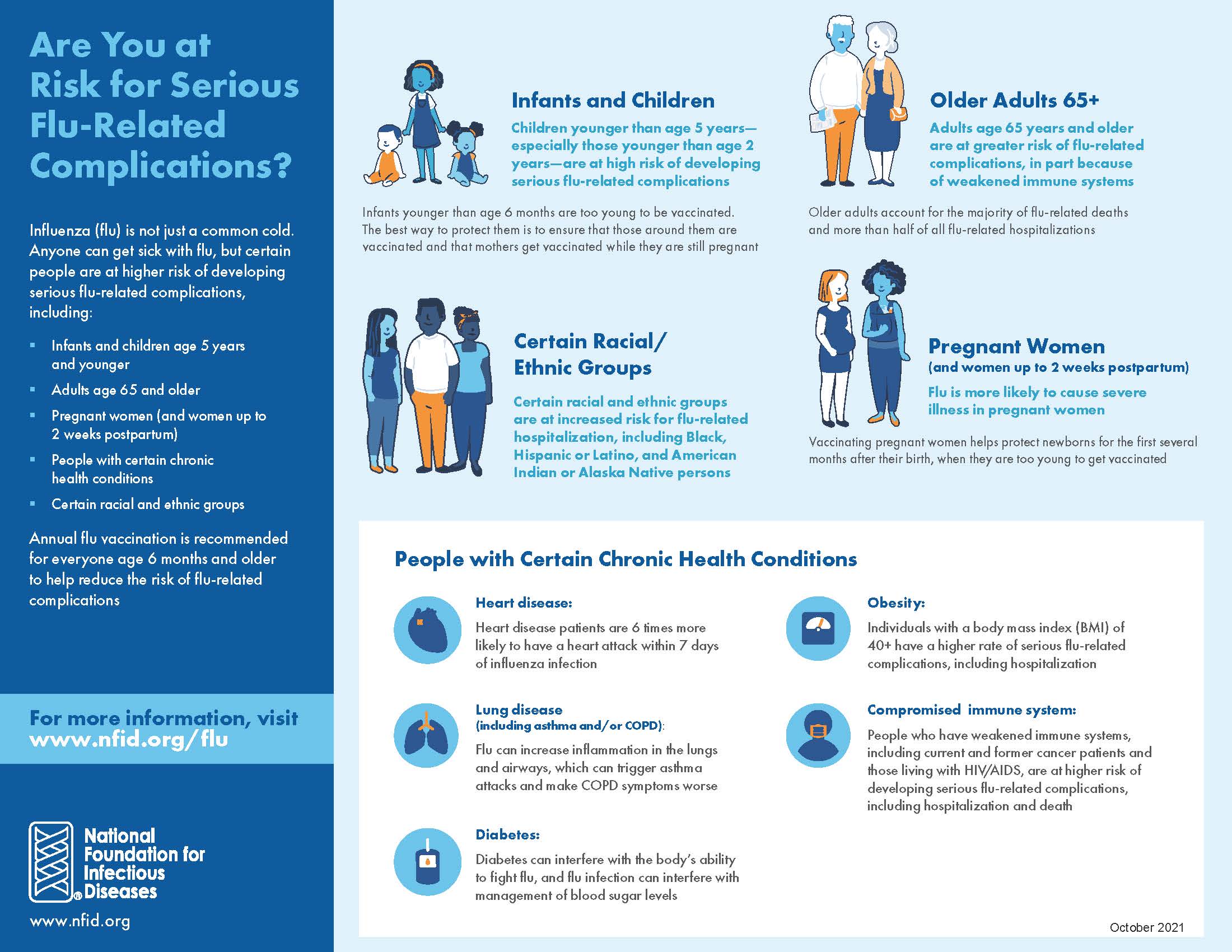 It is important for everyone age 6 months and older to get an annual flu vaccine—but it is especially important for those who are at higher risk of developing severe flu complications. This includes adults age 65 years and older, people of any age with certain chronic health conditions (such as asthma, diabetes, and heart disease), pregnant women, and children younger than age 5 years. Flu vaccines can prevent illness and serious flu outcomes. While some who are vaccinated may still get sick, they are less likely to experience severe illness, as vaccination helps prevent worsening of chronic conditions and protects people against flu-associated hospitalizations, ICU admission, and even death.
We also know flu vaccines can be lifesaving. During the 2019-2020 flu season, 199 flu deaths among children were reported to CDC—a record number for a single flu season. Consistent with findings during other seasons, about 80 percent of those children were not vaccinated. Flu vaccination should be part of your entire family's fall health plans to protect against illness. Flu vaccines are also important for those who are pregnant. You can get a flu vaccine at any point in your pregnancy—a flu vaccine will not only protect you, but it will also protect your newborn baby while they are still too young to get vaccinated.
Flu and COVID-19 Vaccines
During the past year and a half, we have all been living through uncertain times. Uncertainty surrounding the pandemic continues as we head into fall and winter—but it is important to take action to protect your health and the health of your family and your community. We now have critically important vaccines to prevent flu and COVID-19. These are two different vaccines, and both are important and recommended to protect your health. Flu vaccines will protect against flu viruses and COVID-19 vaccines protect against the virus that causes COVID-19 (SARS-CoV-2). One is not a substitute or a replacement for the other. If the timing coincides, the two vaccines can be given during the same appointment.
If you have not yet been vaccinated against COVID-19 or flu, get vaccinated as soon as you can.
Why Get a Flu Vaccine?
There are many reasons to get an annual flu vaccine. The CDC flu vaccine campaign this year promotes the different reasons people might have to get vaccinated—whether it is to protect your health, your heart, your lungs, a family member who may be at higher risk, or your community health system—we all have a reason to get vaccinated!
As an emergency physician, I have been getting my flu vaccine every year. I do it to protect myself, but even more to protect my patients and colleagues.

Debra Houry, MD, MPH, acting principal deputy director of the Centers for Disease Control and Prevention (CDC)
Flu circulation each season can be unpredictable—and flu can cause serious illnesses even among healthy children and adults. To protect our health, our families, and our communities this year, do not forget your flu vaccine this year. Please, join me in getting vaccinated against flu now!
---
Spread the Word About Vaccine Coadministration
It is easy and convenient to get a flu vaccine at the same time you receive a COVID-19 vaccine, as well as other routinely recommended vaccines. Help spread the word:
To join the conversation and get the latest news on infectious diseases, follow NFID on Twitter using the hashtag #FightFlu, like us on Facebook, follow us on Instagram, visit us on LinkedIn, and subscribe to receive future NFID Updates.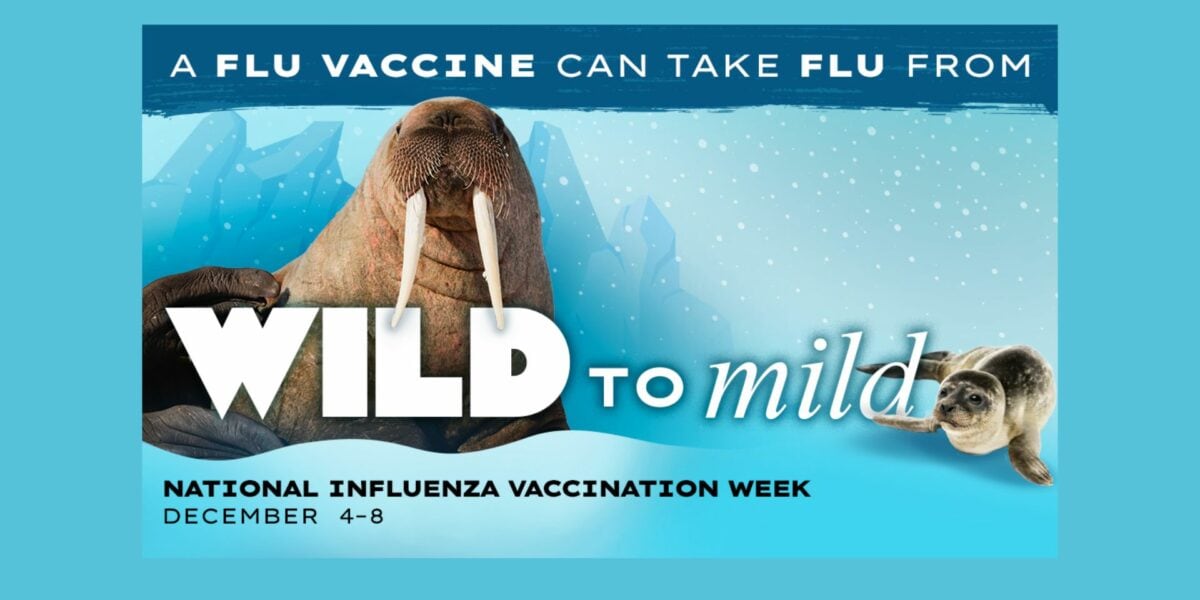 With flu activity on the rise and vaccination rates lagging across the US, NFID is reminding everyone age 6 months and older to get vaccinated against flu