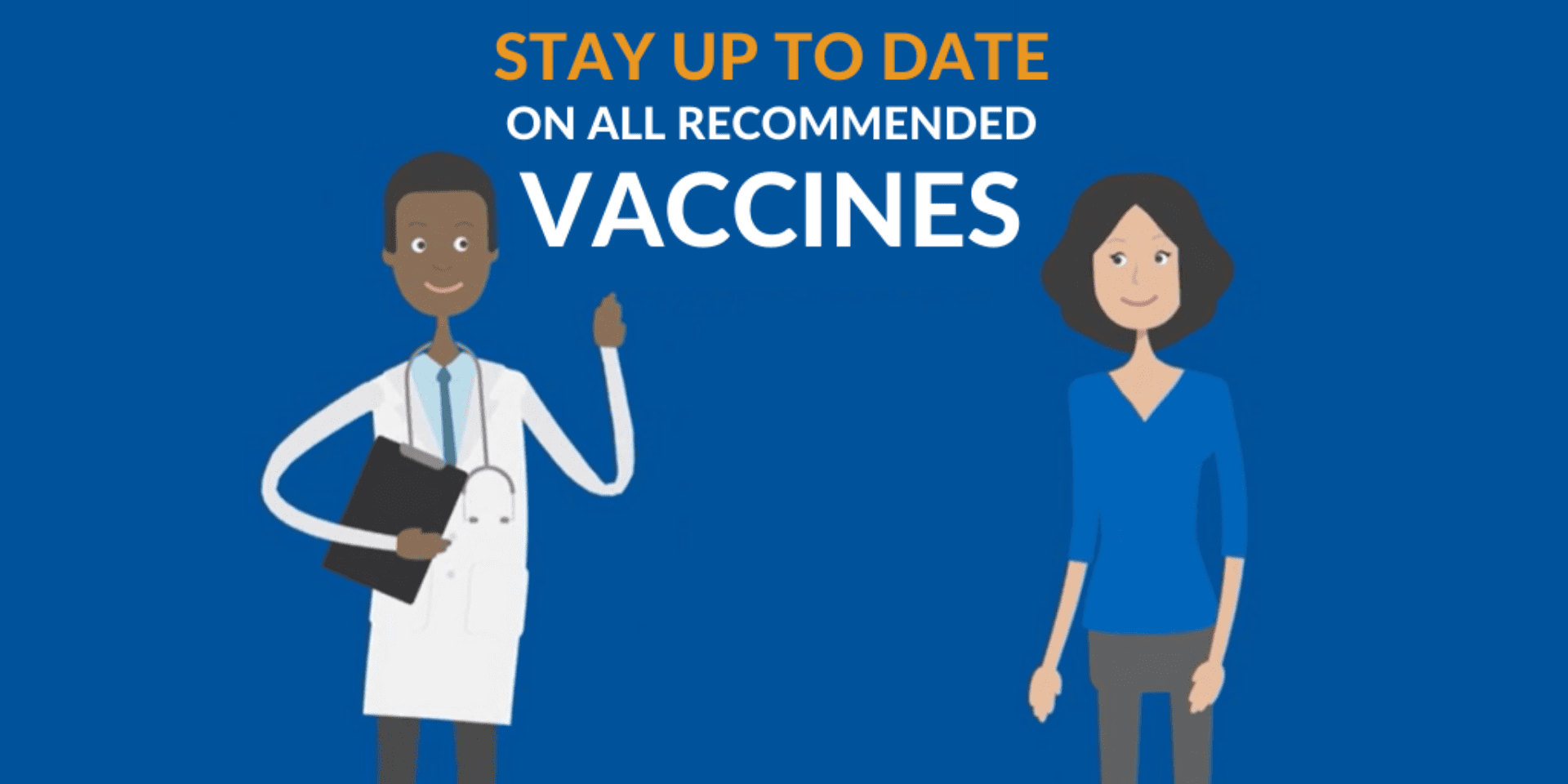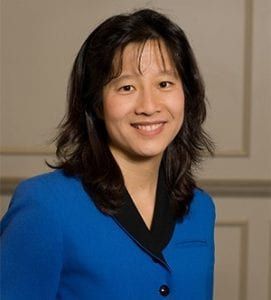 Women's health is always an important topic, and it is especially top of mind during the month of May, as we celebrate Mother's Day and National Women's Health Week. The National Foundation for Infectious Diseases (NFID) and the American Medical Women's Association (AMWA)—a proud supporter of the NFID Keep Up The Rates campaign—are highlighting the importance of vaccination for women of all ages, including those that may have been skipped during the COVID-19 pandemic.
Special thanks to AMWA Executive Director Eliza Chin, MD, for this guest blog post. Dr. Chin is assistant clinical professor of medicine (voluntary) at the University of California San Francisco and has a particular interest in the history of women in medicine and the stories of women physicians during all stages of their careers.
Recommended vaccines can help prevent dangerous diseases in our communities. What are some of the challenges to increasing vaccination rates among women?
Data show that overall, women are receiving COVID-19 vaccines at higher rates than men. That is also true for other vaccines, but there are still significant gaps when it comes to women getting vaccinated. We see disparities in communities of color, those with language barriers, and in rural regions of the country. There is a need for more educational resources to raise awareness about the importance of vaccination within these populations. We often think about vaccines for children and teenagers, but they are not as regularly promoted as women get older.  
Another challenge is that women too often forget to take care of themselves. Women make sure that their children are up to date on their immunizations but forget that they also need recommended vaccines to stay healthy.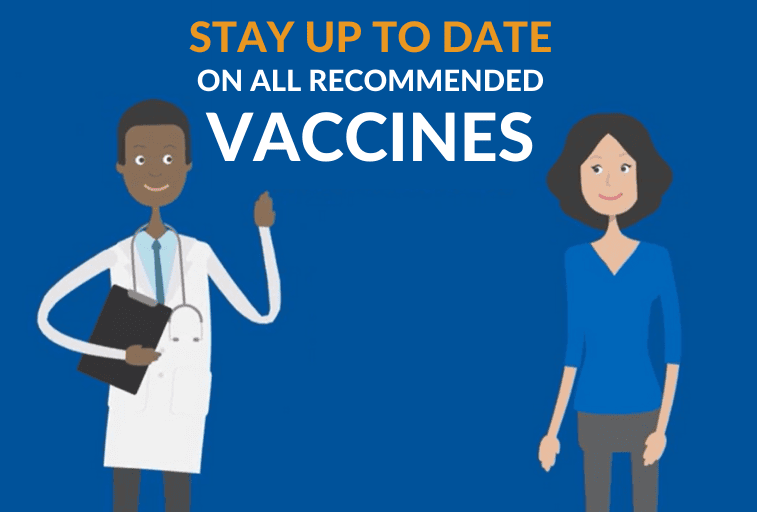 Why is it especially important that supporting organizations of the Keep Up The Rates campaign promote vaccinations among women as we look to move beyond the COVID-19 pandemic?
It is important to promote vaccinations among women because, like with any crisis situation, you focus on the crisis … and other things become lower priorities. Due to social distancing and restrictions during the pandemic, women have not been receiving regular preventive care. As we come out of crisis mode and look to move beyond the pandemic, we all—including myself—have to pay attention to our own health and catch up on services that we may have missed. I encourage women to schedule their annual wellness exams, mammograms, Pap smears, and other screening exams as needed, and talk with their healthcare professional about recommended vaccines. Vaccination is one of the most effective and easy ways to prevent serious infectious diseases.
How can we work to increase vaccination rates among women? 
Parents are often vigilant about getting their children vaccinated but sometimes forget about the need for their own vaccinations. Healthcare professionals have recognized this and are now using childhood immunization appointments to also talk to parents about vaccines for adults. Some health centers are scheduling "family vaccination" sites where parents and kids can get vaccinated against influenza (flu) and other diseases together. This strategy better protects the entire family and is often more convenient for busy families. With the current focus on COVID-19, it is important to use this opportunity to share with women that there are other vaccines available to prevent potentially serious diseases. 
What questions should women ask healthcare professionals about recommended vaccinations?
Women should ask their healthcare professionals about which vaccines are specifically recommended for them. If they have any health concerns, including questions about pregnancy, they should talk through those concerns. Healthcare professionals are the most trusted resource about vaccines and need to be prepared to address specific questions about vaccines with empathy and respect so that women can be reassured that vaccines are safe and effective.
I also encourage women to ask about the data on vaccine clinical trials in women. Historically, a lot of healthcare research has been done on men, with the assumption that women would react in the same way. That is fortunately changing, and women are increasingly represented in clinical trials, but advocacy is still needed to ensure that data is collected and analyzed with respect to sex differences. 
What would you say to women in the US who are not currently vaccinated against preventable, and often deadly, diseases?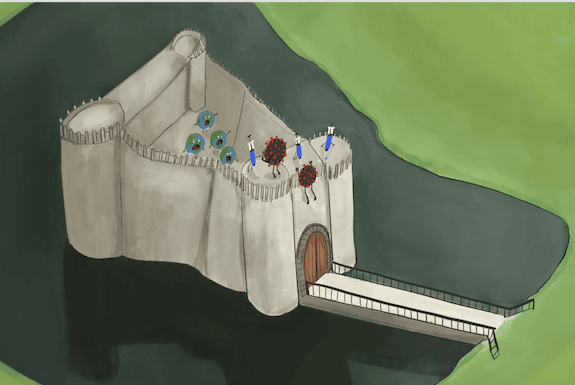 The key to better health is not always therapeutics but also prevention—and that is exactly what vaccination is. It is much easier to prevent a disease than treat it later on. Our experience with the COVID-19 pandemic has reinforced the importance of prevention for individuals, families, and communities. The pandemic has also increased awareness about community immunity. When you get vaccinated, it is not just your own health that you are protecting—you are also helping to improve the health of your community. 
AMWA continues to work hard to position women physicians to educate patients and lessen their fears about COVID-19 vaccines through tools such as the COVID Castle, a metaphor/graphic to help physicians explain the steps necessary to block the invader (the virus) from causing harm to individuals and communities.
How is AMWA working with healthcare professionals to promote the importance of vaccination among women?
One unique approach we are taking is working with a theater company to develop a virtual play that focuses on vaccine hesitancy. We hope that hearing different perspectives from actors talking about vaccines and grappling with issues related to them will spark a dialogue among women about the importance of staying up to date on recommended vaccinations. The current pandemic has opened the door to the power of what we can do virtually, so we are excited to present this online and make it accessible to women all over the world.  
We are also applying the lessons that we have learned from COVID-19 and encouraging more partnerships with community leaders and grassroots organizations to promote preventive care. That includes advocating for materials to be translated into other languages and developing messaging tailored to women that can come from trusted members of their community.  
More broadly, our preventive medicine task force focuses on a variety of ways to improve women's health, and increasing vaccination rates is an important part of that. As we promote COVID-19 vaccination, we are encouraging healthcare professionals to remind their patients that there are other preventable diseases for which we have readily available vaccines. 
Learn more about the Keep Up The Rates campaign and view shareable resources at www.nfid.org/KeepUpTheRates. For additional information on addressing COVID-19 vaccination challenges, read the NFID consensus report, COVID-19 Communications: Promoting Prevention Measures and Vaccine Confidence, and view the toolkit with tips for  developing effective communications on COVID-19.
To join the conversation and get the latest news on infectious diseases, follow NFID on Twitter using the hashtag #KeepUpTheRates, like us on Facebook, follow us on Instagram, visit us on LinkedIn, and subscribe to receive future NFID Updates.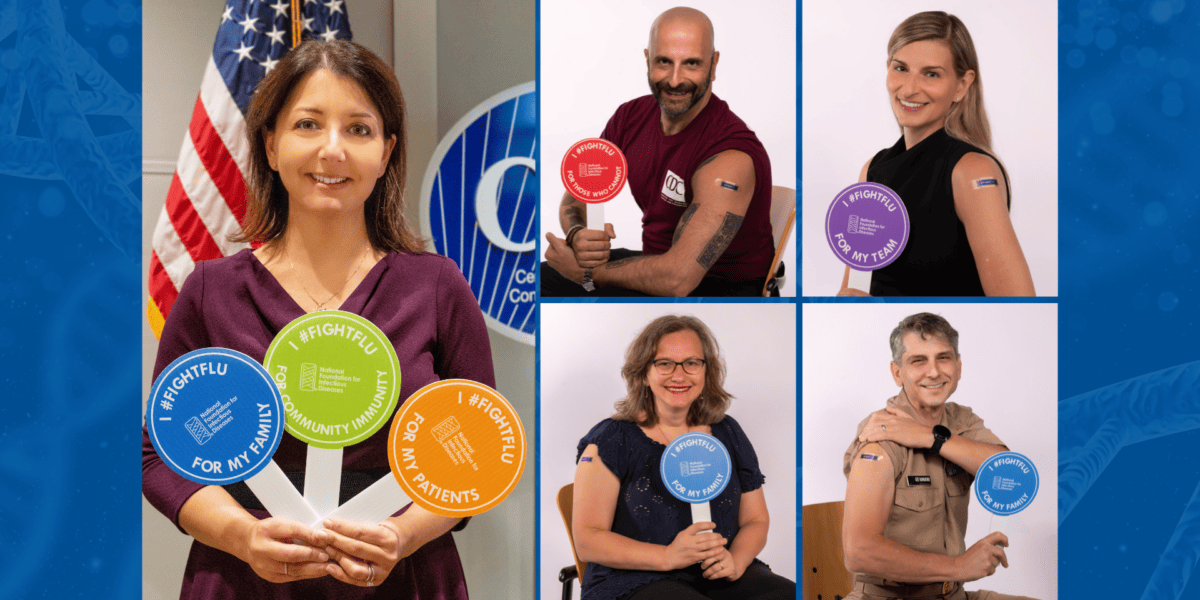 CDC guest post on the importance of disease prevention and leading by example to help protect against flu, COVID-19, and RSV