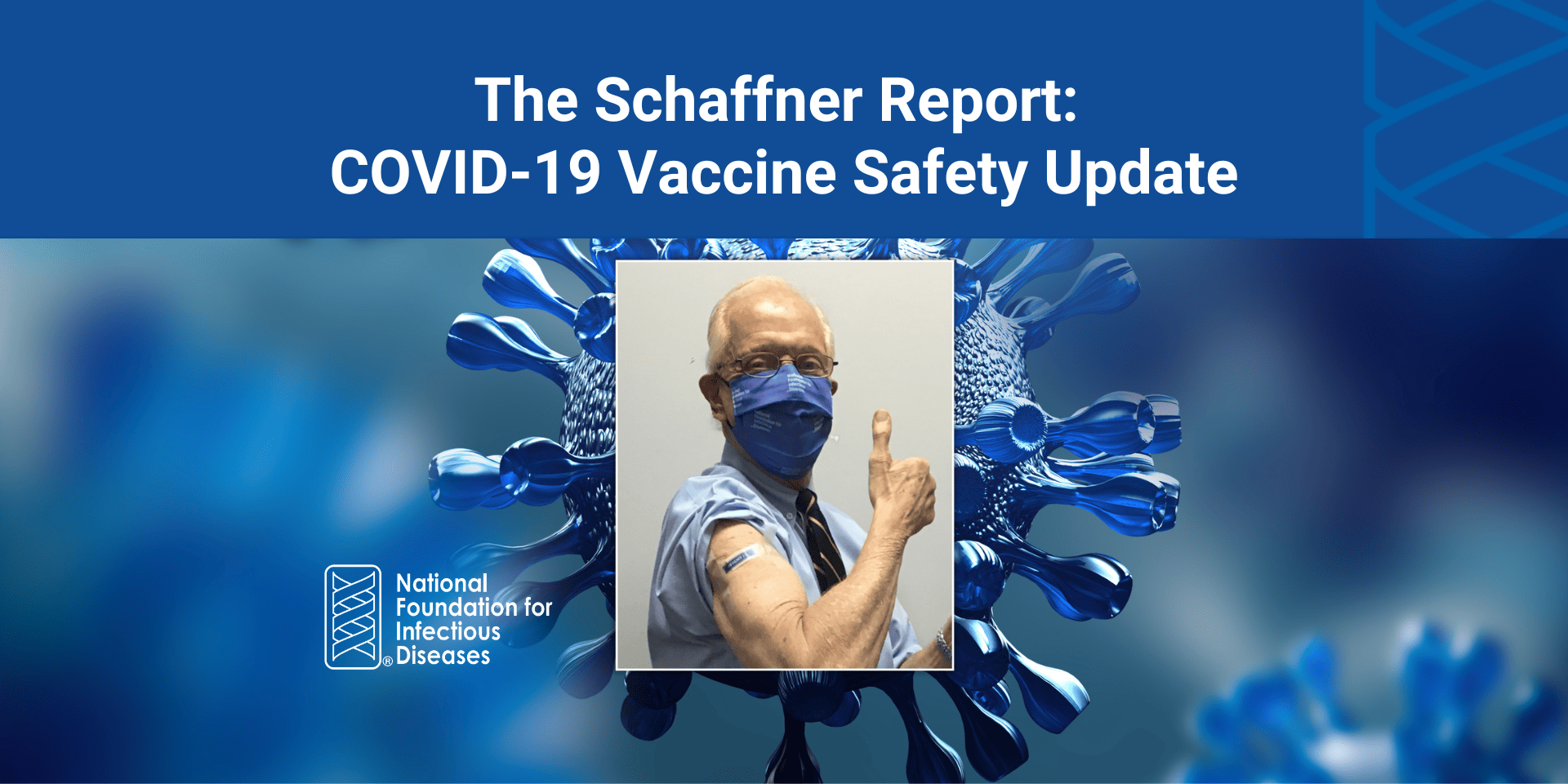 Following a thorough safety review, the US Food and Drug Administration (FDA) and the Centers for Disease Control and Prevention (CDC) have lifted the recommended pause on the Johnson & Johnson (J&J)/Janssen COVID-19 vaccine and use of the vaccine in the US will now resume. The pause was recommended after reports of rare blood clots in a small number of vaccinated individuals. FDA and CDC have determined that the vaccine benefits outweigh risks and the agencies will continue to monitor use of the vaccine. Additionally, the vaccine insert will include a warning that in rare cases, blood clotting has occurred in women under age 50 who received the vaccine.
In this episode of the Schaffner Report, NFID Medical Director William Schaffner, MD, talks with NFID Executive Director & CEO Marla Dalton about the decision and how it may impact confidence in COVID-19 vaccines.
Learn More about COVID-19 Vaccination
NFID has developed a consensus report, COVID-19 Communications: Promoting Prevention Measures and Vaccine Confidence, to help healthcare professionals, educators, employers, and other community leaders communicate effectively regarding COVID-19 vaccines. Learn more at www.nfid.org/covid-19-communications.
The American Society for Hematology (ASH) has developed clinical guidance on diagnosis and treatment of the rare blood-clotting disorder known as vaccine-induced immune thrombotic thrombocytopenia (VITT). Learn more from ASH.
To join the conversation and get the latest news on infectious diseases, follow NFID on Twitter using the hashtags #COVID-19 #StopTheSpread, like us on Facebook, follow us on Instagram, visit us on LinkedIn, and subscribe to receive future NFID Updates.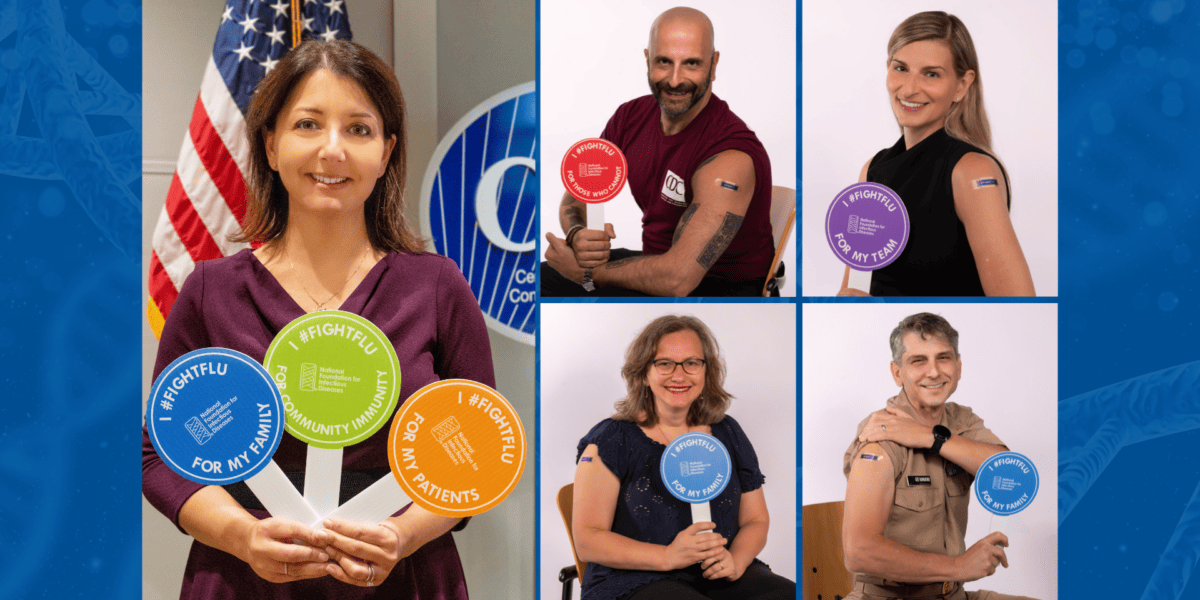 CDC guest post on the importance of disease prevention and leading by example to help protect against flu, COVID-19, and RSV