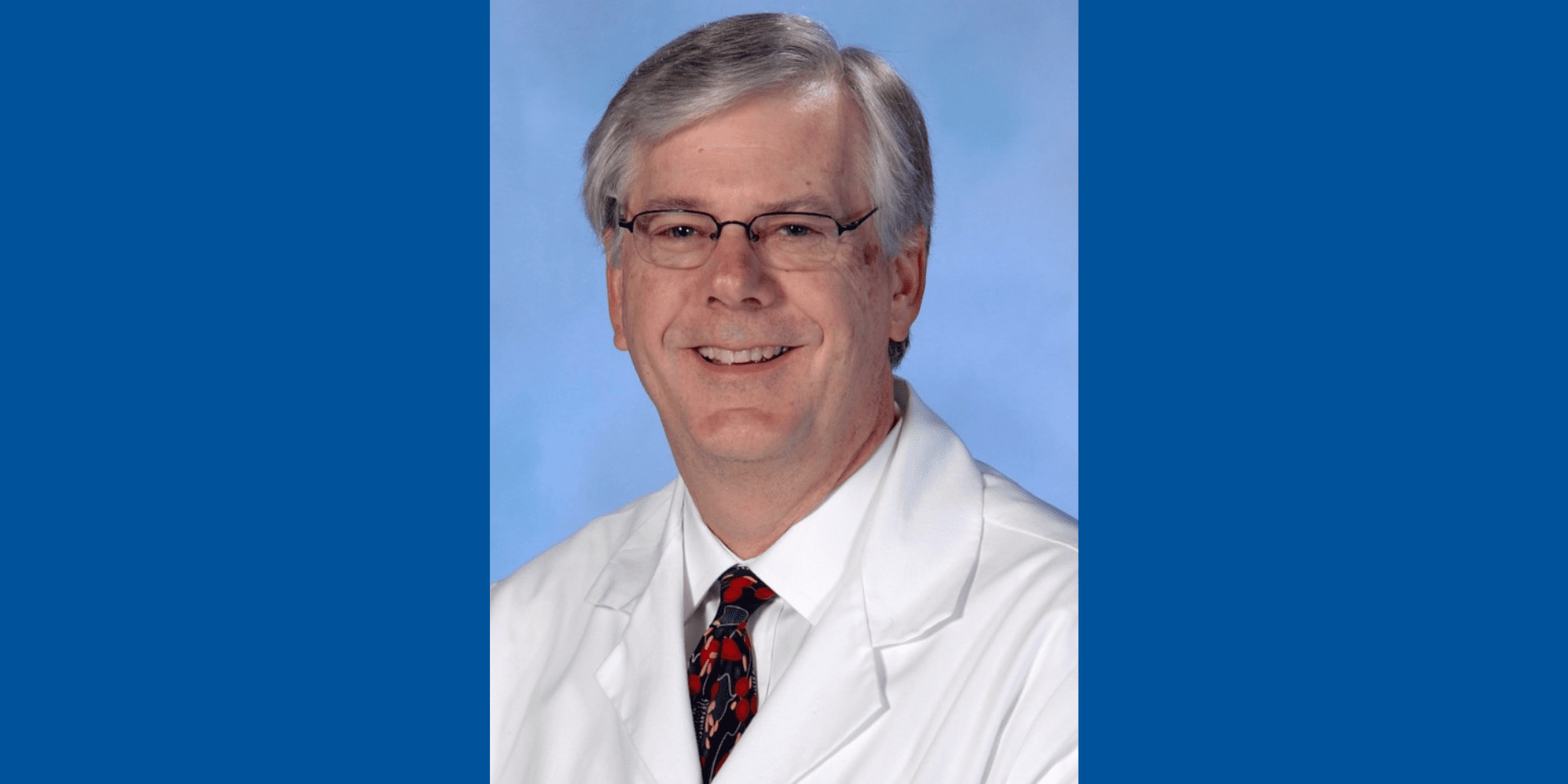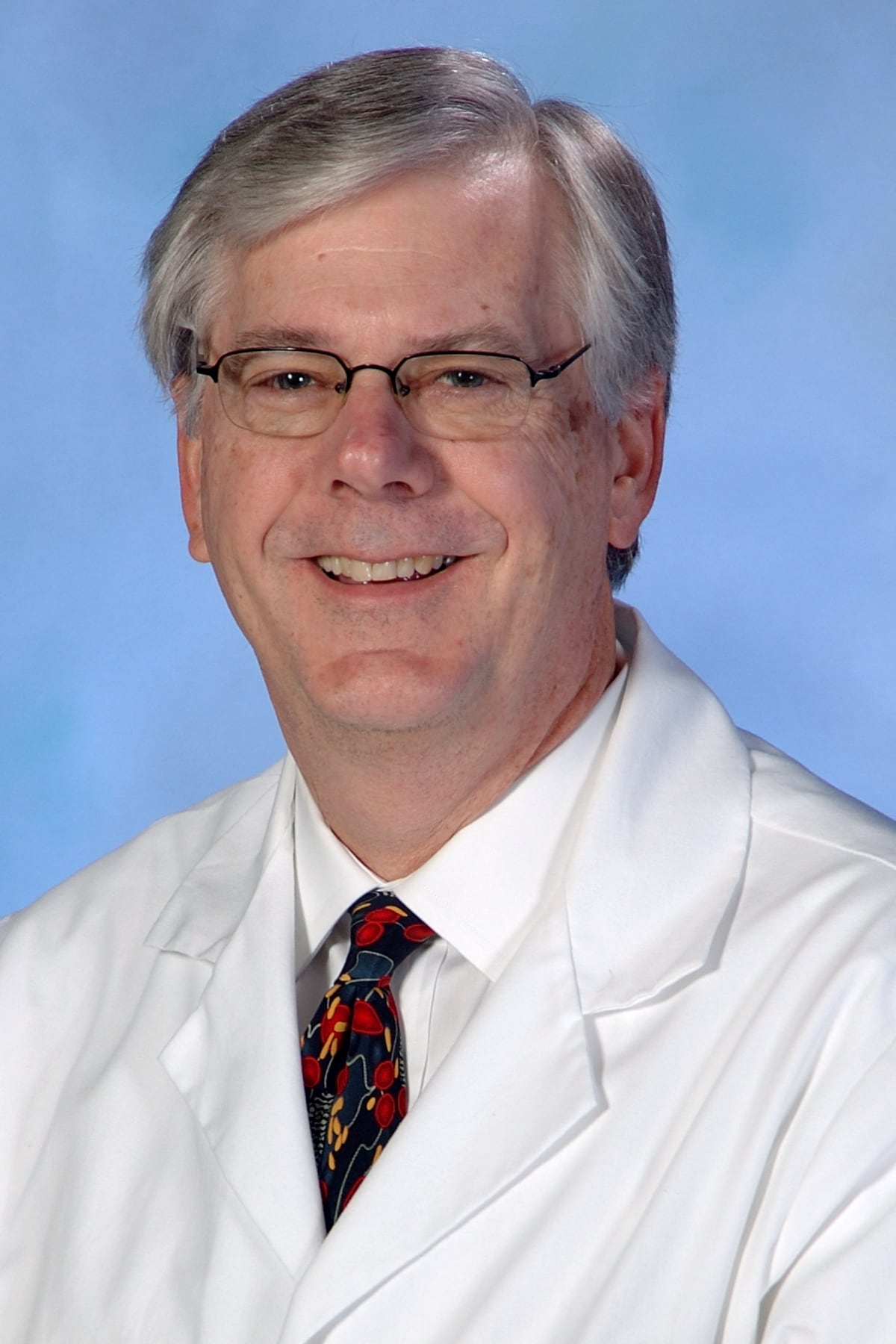 Special thanks to Thomas M. File, Jr., MD, NFID Immediate Past-President and Chair of the Infectious Disease Division at Summa Heath System in Akron, OH, for this guest blog post on the importance of the use of vaccines combined with antimicrobial stewardship to reduce the overuse of antibiotics.
Last week was 'Get Smart About Antibiotics Week,' an annual observance that raises awareness of the threat of antibiotic resistance and the importance of appropriate antibiotic prescribing and use. While Get Smart Week is a great time to emphasize the challenges related to controlling illness and death due to antibiotic-resistant infections, it is most important that both patients and healthcare professionals (HCPs) are vigilant year round.
Antimicrobial resistance is a serious health threat that affects the clinical outcome of patients and also results in higher rates of adverse events and healthcare costs. The discovery of potent antimicrobial agents was one of the greatest contributions to medicine in the 20th century. Unfortunately, the emergence of antimicrobial-resistant pathogens now threatens these advances. Antimicrobial resistance affects everybody and knows no geographic boundaries—a resistant deadly pathogen may be just a plane ride away.
There is no question that antibiotic overuse and misuse are the two key factors leading to antimicrobial resistance. Effective strategies to reduce overuse of antimicrobials include:
Promotion of vaccines that prevent infections that would require antimicrobial treatment, and
Promotion of judicious use of antimicrobials by antimicrobial stewardship, if antimicrobials are warranted.
The use of preventive vaccines has contributed largely to the reduction of infections which reduces the need for antimicrobials. By reducing the cases of vaccine-preventable infections through vaccination, the number of patients seeking medical care is reduced, and overuse of antibiotics is avoided.
Vaccination limits antimicrobial resistance by decreasing the exposure of bacteria to antimicrobials, which prevents these bacteria from possibly becoming resistant. The benefit of vaccination as a strategy to reduce unnecessary antimicrobial use and reduce the incidence of resistant organisms is discussed in detail by Scott K. Fridkin, MD, Centers for Disease Control and Prevention, and Jane M. Knisely, PhD, National Institutes of Health, in the NFID webinar Addressing Antimicrobial Resistance through Vaccines.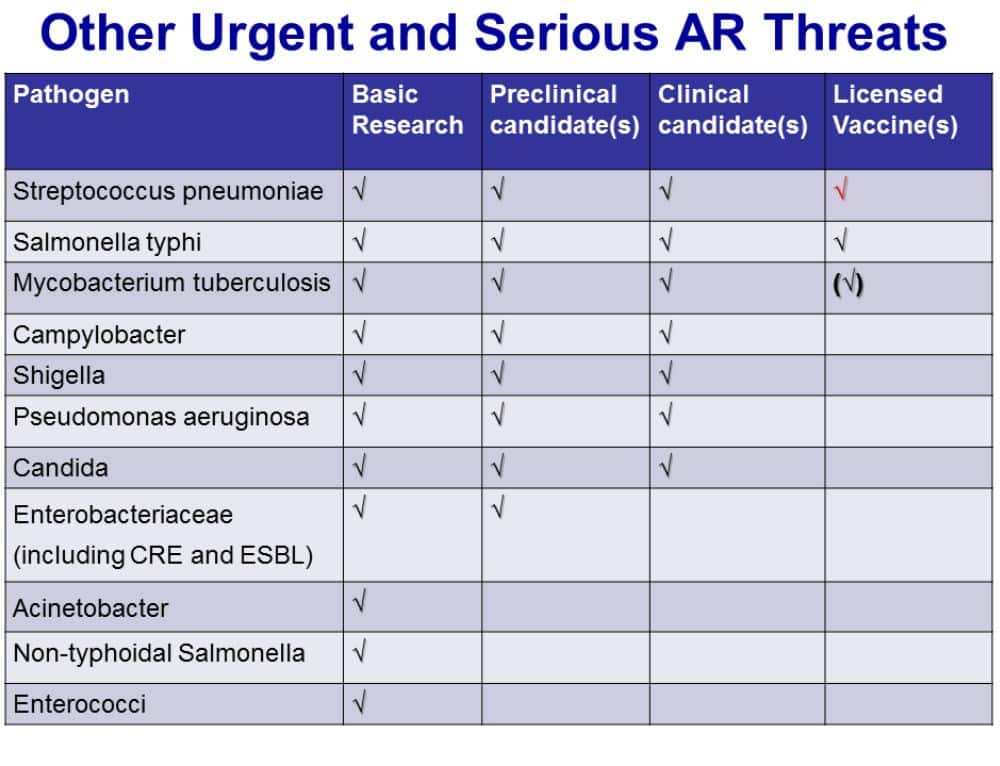 Antibiotic Resistant Threats in the United States:  Chart indicating the progress towards vaccine developing and licensing for antibiotic resistant pathogens in the United States.
Antimicrobial stewardship programs (ASPs) have proven highly successful in improving appropriate antibiotic use. These programs can improve patient outcomes, reduce adverse events (including Clostridium difficile infection), reduce readmission rates, and reduce antibiotic resistance. The proven benefits of ASPs have led to increased calls for implementation in all healthcare facilities.
While infectious disease trained sub-specialists and infectious disease trained pharmacists are often the leaders of comprehensive ASPs in large healthcare facilities, many smaller healthcare institutions may not have these specialists on staff. However, one does not have to be a specialist in order to implement an effective ASP. ASPs can be led by general clinical pharmacists, intensivists, hospitalists, or any clinician with an interest.
Educational courses that provide effective knowledge to lead an ASP are now readily available, including the Annual MAD-ID (Making a Difference in Infectious Diseases) Antimicrobial Stewardship Certification Program. NFID has partnered with MAD-ID to provide Continuing Medical Education (CME) credits for the 19th Annual MAD-ID Meeting scheduled for May 5-7, 2016 in Orlando, FL. Visit www.mad-id.org for additional information. Registration for MAD-ID 2016 will open in January 2016.
To join the conversation, follow NFID on Twitter (@nfidvaccines), like NFID on Facebook, join the NFID Linkedin Group, and subscribe to NFID Updates.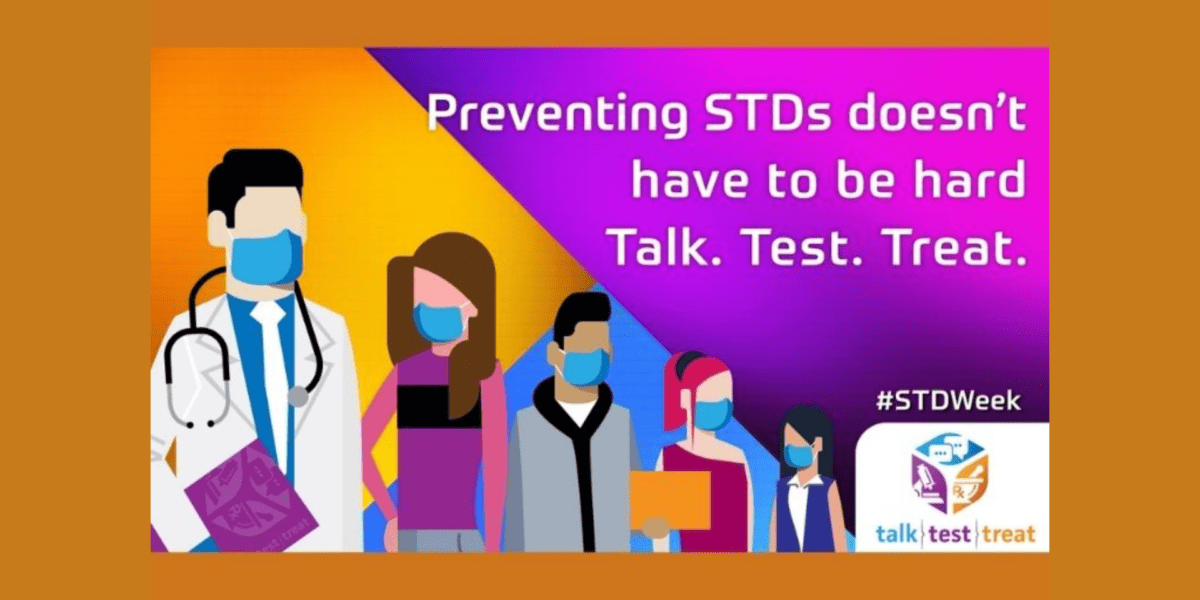 Teen Health Week is April 4-10, 2022, and STD Awareness Week is April 10-16, 2022, both of which provide an opportunity for healthcare professionals to begin lifelong conversations with patients about sexual health and the importance of staying up to date on all recommended vaccines …