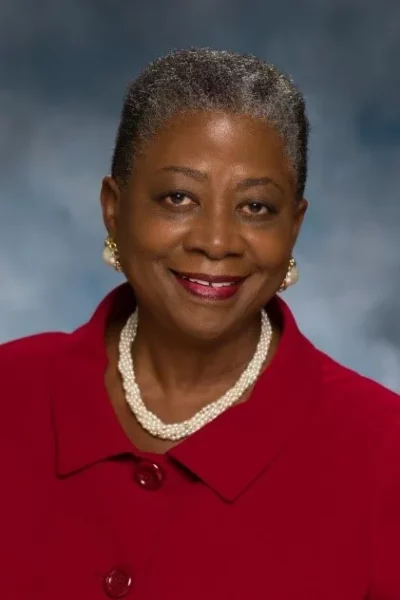 Patricia N. Whitley-Williams, MD, is immediate past-president of the National Foundation for Infectious Diseases (NFID). She is professor of pediatrics; chief of the Division of Pediatric Allergy, Immunology, and Infectious Diseases; and senior associate dean for inclusion and diversity at Rutgers Robert Wood Johnson Medical School.
A native of Boston, she received a bachelor of science degree in biology from Simmons College in Boston and a medical degree from Johns Hopkins University School of Medicine. She completed her pediatric residency at Children's Hospital Medical Center in Cincinnati and fellowship training in pediatric infectious diseases at Boston City Hospital/Boston University School of Medicine. She is board certified in pediatrics and pediatric infectious diseases and is a fellow of the American Academy of Pediatrics and a member of the Alpha Omega Alpha Honor Medical Society.
She serves as the National Medical Association (NMA) liaison to the Advisory Committee on Immunization Practices (ACIP) at the Centers for Disease Control and Prevention (CDC), and is a member of the NMA Task Force on COVID-19 Vaccines and Therapeutics. She is an active member of the Central Jersey Alumnae Chapter of Delta Sigma Theta Sorority, Incorporated. She has published articles and several book chapters, served on national grant review committees, and has mentored many young pediatricians, residents, and medical students. Her research interests HIV/AIDS in women and children as well as childhood and adolescent immunizations.
Areas of Expertise:
Childhood and adolescent immunizations
Health disparities
HIV/AIDS in women and children
Impact of influenza (flu) in children and teens
Flu prevention and treatment
Vaccine confidence and vaccine hesitancy
Quotes:
"[COVID-19 vaccines have] been tested in thousands of people and now millions of doses have been given in the US and across the world. … The side effects from the vaccines are mild and certainly far outweigh the risk of becoming infected with COVID-19 and suffering some of the complications, which obviously could be very severe." Source: Amsterdam News
Commenting on 189 pediatric deaths during the 2019–2020 flu season: "More than half of these children were healthy—they had no pre-existing conditions," Dr. Whitley-Williams said, adding that vaccinations are estimated to reduce flu-associated deaths in children by 65 percent. Source: Axios
"Medical professionals and the health care system at large must engage with Black communities, address their concerns, and convey the safety and importance of these vaccines in protecting against both COVID-19 and flu." Source: CNN
"We really need to continue to vaccinate against COVID-19 and flu as we go forward. That's the only way we're going to control this pandemic." Source: iHeartRadio
Whitley-Williams on Flu in Children:
Whitley-Williams on Infectious IDeas Podcast:
In this inaugural episode of the NFID podcast Infectious IDeas, NFID Immediate Past-President Patricia N. Whitley-Williams, MD, talks about the life-saving benefits of vaccines, public health challenges that keep her awake at night, and the vaccine myth that she would most like to bust.
To arrange an interview, contact: Diana Olson, dolson@nfid.org, 301-656-0003 x140
Visit the NFID Newsroom for spokespeople, news conferences, and press releases.
To join the conversation and get the latest news on infectious diseases, follow NFID President and NFID on Twitter, like us on Facebook, follow us on Instagram, visit us on LinkedIn, listen to the Infectious IDeas podcast, and subscribe to receive future NFID Updates.
Updated January 2023