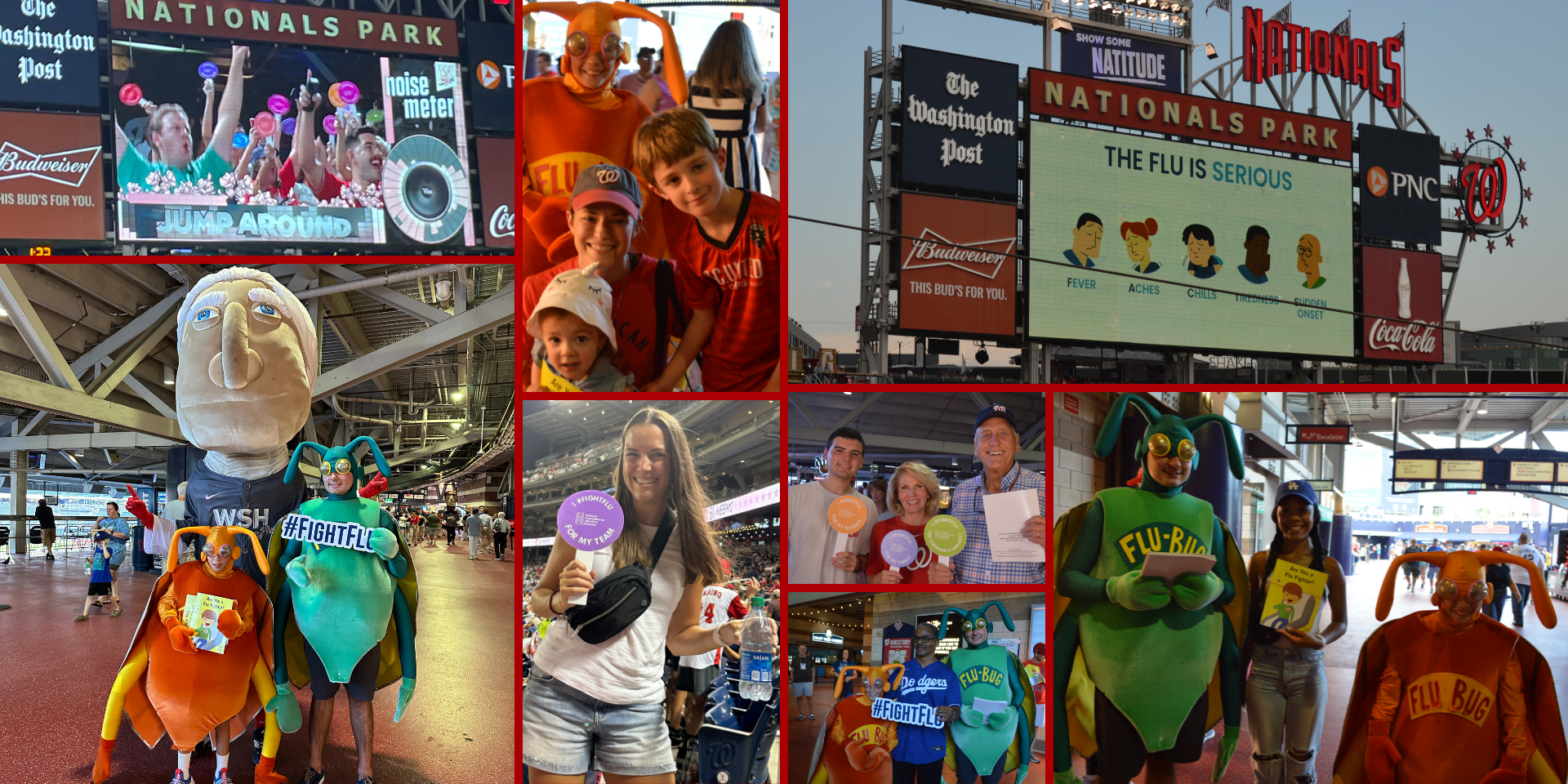 As part of a campaign to increase awareness and encourage everyone age 6 months and older to get an annual influenza (flu) vaccine, the National Foundation for Infectious Diseases (NFID) kicked off the 2023-2024 flu awareness activities at the 9th Annual Flu Awareness Night at Nationals Park in Washington, DC on September 8, 2023, at the sold out Washington Nationals game against the Los Angeles Dodgers.
The NFID Flu Bugs greeted fans and handed out Are You a Flu Fighter? Coloring Books to help spread prevention messages. NFID fans waved their #FightFlu paddles throughout the game, and NFID debuted a new public service announcement (PSA) video, Are You That Person?, which aired on the Nats Jumbotron. Despite the weather (and the final score), NFID supporters had a great night at the ballpark!
NFID has sponsored the annual event since 2012, skipping 2020-2022 due to the COVID-19 pandemic.
---
Join NFID to Help #FightFlu
Join NFID for the 2023 Annual News Conference on Preventing Disease This Fall and Winter: What You Need to Know on Thursday, September 28, 2023, at 9:30 AM ET online. Leading national infectious disease experts will present final flu vaccine coverage data from the 2022-2023 US respiratory season and discuss the importance of vaccination against flu, respiratory syncytial disease (RSV), COVID-19, and pneumococcal disease. Results from a new NFID national survey of US adults on vaccination attitudes and behaviors will also be shared.
Panelists will include: Mandy K. Cohen, MD, MPH, Centers for Disease Control and Prevention (CDC) Director; Keith C. Ferdinand, MD, Professor of Medicine, Tulane University School of Medicine; Robert (Bob) H. Hopkins, Jr., MD, NFID Medical Director; William Schaffner, MD, NFID Spokesperson; Patricia (Patsy) A. Stinchfield, RN, MS, CPNP, NFID President (Moderator); with additional expert Vivien G. Dugan, PhD, CDC Influenza Division Acting Director.
Leading by Example
Show your commitment to flu prevention throughout the season by sharing photos and/or videos of your annual flu vaccination on social media.
---
To join the conversation and get the latest news on infectious diseases, follow NFID on X (Twitter) using the hashtag #FightFlu, like us on Facebook, follow us on Instagram, visit us on LinkedIn, listen and subscribe to the Infectious IDeas podcast, and subscribe to receive future NFID Updates.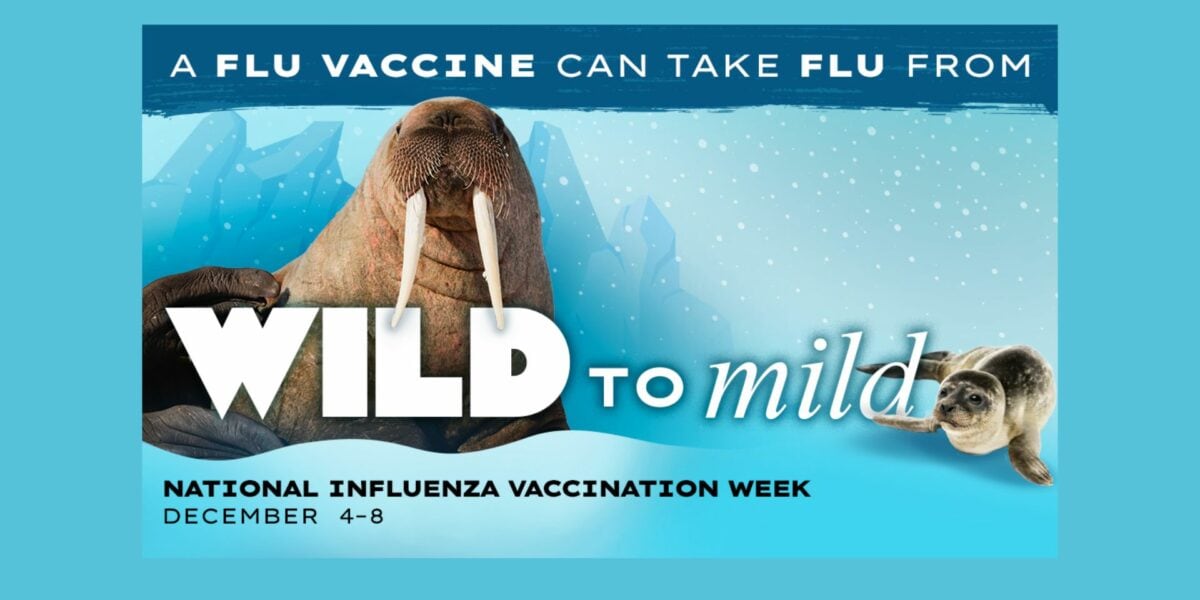 With flu activity on the rise and vaccination rates lagging across the US, NFID is reminding everyone age 6 months and older to get vaccinated against flu