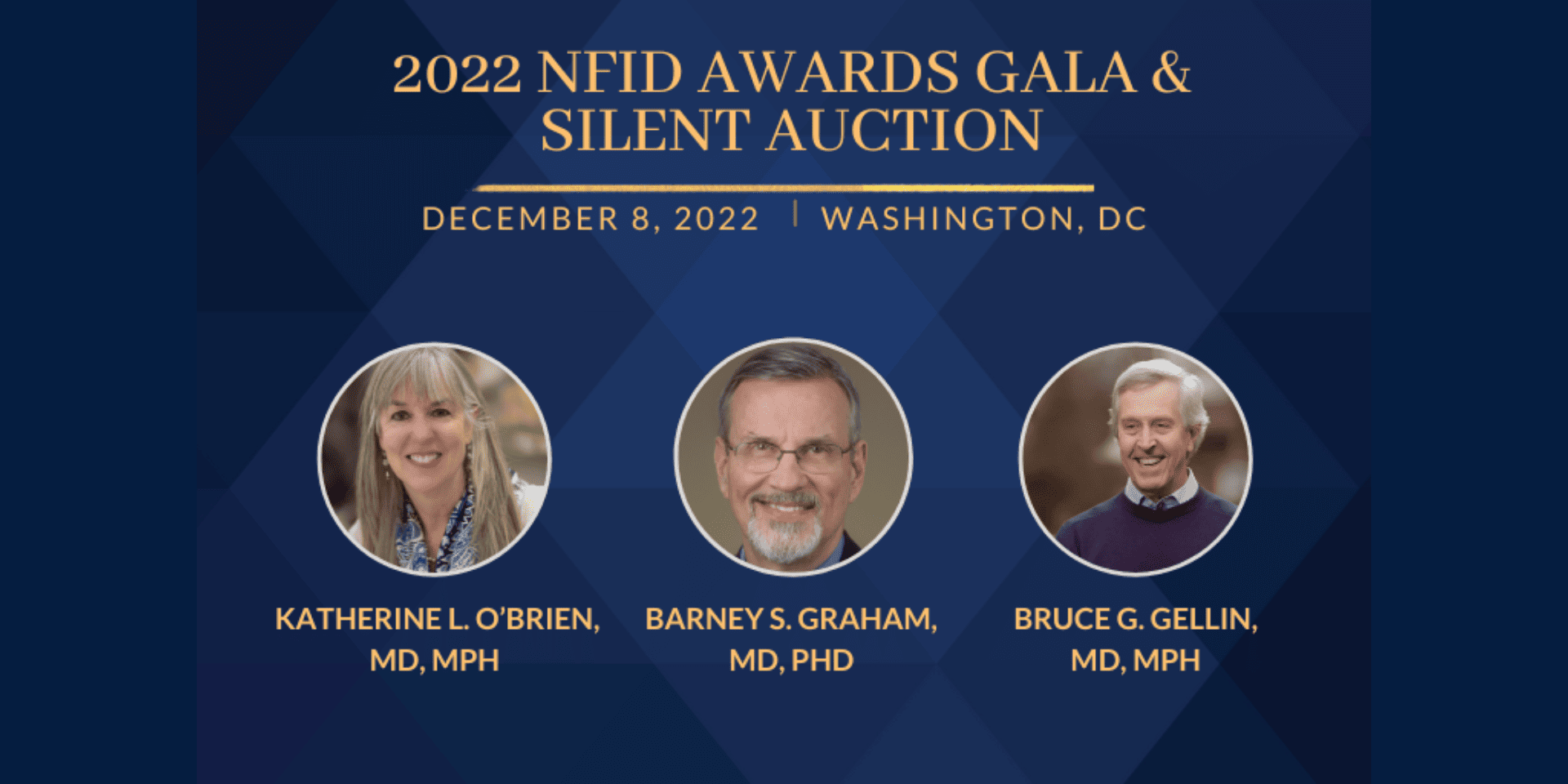 Public Health Heroes Will Be Honored at Black-Tie Event
Bethesda, MD (April 26, 2022)—The National Foundation for Infectious Diseases (NFID) announced the recipients of the 2022 NFID awards, which honor outstanding individuals who have made significant and lasting contributions to public health through scientific achievement, philanthropy, and policy work. The following awards will be presented at the 2022 NFID Awards Gala & Silent Auction in Washington, DC in December 2022: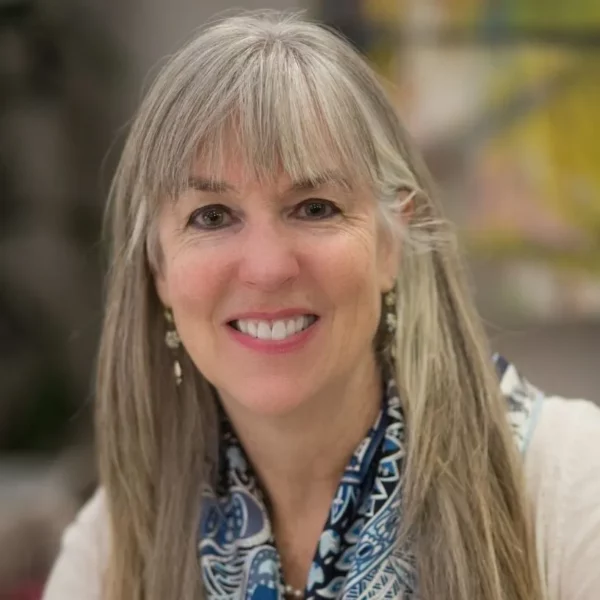 Katherine L. O'Brien, MD, MPH, director of the Department of Immunization, Vaccines, and Biologicals at the World Health Organization (WHO), will receive the 2022 Jimmy and Rosalynn Carter Humanitarian Award in recognition of her achievements as an international leader in vaccinology and a tireless champion for global vaccine equity. In her role at WHO, she has provided outstanding leadership in shaping the COVID-19 vaccine global strategy. Through guiding the WHO Strategic Advisory Group of Experts on Immunization (SAGE), she helped to develop new policies for 10 separate COVID-19 vaccines, while being a major voice for equitable vaccine access in low- and middle-income countries. Renowned for her ground-breaking research, Dr. O'Brien was one of the first investigators to quantify the global burden of pneumococcal disease, its serotypes, and define the relationship between nasopharyngeal colonization and acquisition of disease, unlocking the case for pneumococcal vaccine use globally. Her contributions to decision-making and policy development by Gavi, the Vaccine Alliance have enabled millions of children throughout the world to have access to not only life-saving, affordable pneumococcal conjugate vaccines, but also vaccines against HPV, polio, COVID-19, and soon malaria, among others. "Dr. O'Brien's extraordinary leadership has been evident during the COVID-19 pandemic, where she has tirelessly advocated and worked for vaccine equity," said Kathryn M. Edwards, MD, of Vanderbilt University Medical Center, citing Dr. O'Brien's contributions to COVAX and the remarkable achievements of delivering more than 1 billion doses of vaccine to the world's poorest countries.
Barney S. Graham, MD, PhD, senior advisor for Global Health Equity and professor of Medicine and Microbiology, Biochemistry, and Immunology at Morehouse School of Medicine, and former deputy director of the National Institute of Allergy and Infectious Diseases (NIAID) Vaccine Research Center at the National Institutes of Health (NIH), will receive the 2022 Maxwell Finland Award for Scientific Achievement in recognition of his outstanding work in viral pathogenesis and vaccine development, culminating in his lab's foundational discovery leading to safe and effective SARS-CoV-2 vaccines worldwide. Dr. Graham's innovative work on the structure of the prefusion F in respiratory syncytial virus (RSV) established a "game-changing" approach to structure-based vaccine design that is now being applied to the development of vaccines for coronaviruses and other important pathogens, including Ebola virus and influenza. "Dr. Graham's work is not only important scientifically, but has and will continue to impact millions of lives, including the most vulnerable among us," said Mark R. Denison, MD, of Vanderbilt University School of Medicine. Dr. Graham's contributions have distinguished him as a leader in the approach to current viral pathogens and the COVID-19 pandemic, as well as a futurist in anticipating and preparing for emerging pathogens with pandemic potential.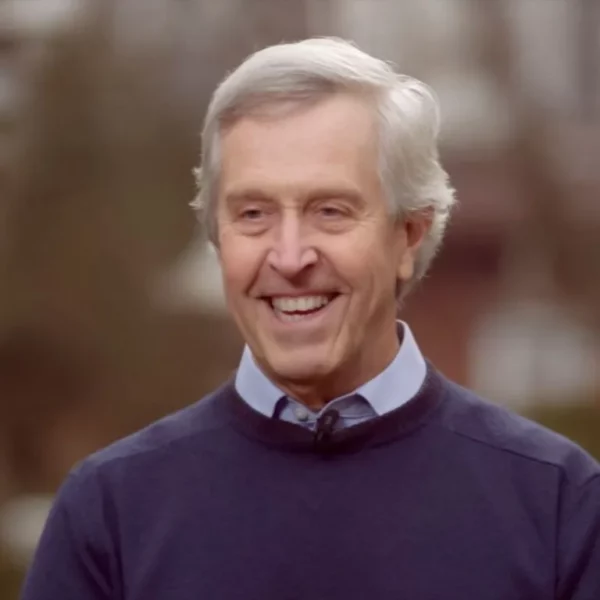 Bruce G. Gellin, MD, MPH, senior vice president at The Rockefeller Foundation and chief of global public health strategy for the Pandemic Prevention Institute, will receive the 2022 John P. Utz Leadership Award in recognition of his leadership and lifelong work to prevent infections through education, communication, and collaboration, as evidenced by his numerous national and international positions focusing on the reduction of infectious diseases through vaccination. Throughout his distinguished career, Dr. Gellin has held numerous positions leading and advising on global immunization, strategic policy development, and pandemic preparedness and response at national, multinational, non-governmental, and institutional organizations. He has led key federal vaccine initiatives, including developing the National Vaccine Plan at the US Department of Health and Human Services (HHS) and creating the first HHS pandemic influenza preparedness and response plan. Dr. Gellin has consulted as a technical expert to Gavi and serves as a key advisor to the WHO on global immunization, including chairing the WHO Global Action Plan for Influenza Vaccines Advisory Group, and serving as a member of both the WHO Expert Advisory Group on SAGE Evaluation and the WHO Working Group on Influenza Preparedness and Response. "Bruce's focus on vaccine demand as a public health issue both nationally and globally has made him a well-known champion of public health. He is a skilled immunization advocate through public policy, clear communication, and strategic planning and has made a distinguished impact worthy of this award," said NFID President-Elect Patricia Stinchfield, RN, MS, CPNP.
---
2022 NFID Awards Gala & Silent Auction
The awards will be presented at the 2022 NFID Awards Gala & Silent Auction, a black-tie event scheduled for December 8, 2022, in Washington, DC (based on public health recommendations at that time). The 2022 Gala will mark the kick-off of a year-long celebration of the 50th Anniversary of NFID. Tickets and sponsorship opportunities will be available online at www.nfid.org/awards this summer. All contributions support the NFID mission to educate the public and healthcare professionals on the prevention and treatment of infectious diseases.
About the National Foundation for Infectious Diseases
Founded in 1973, the National Foundation for Infectious Diseases (NFID) is a non-profit 501(c)(3) organization dedicated to educating the public and healthcare professionals about the burden, causes, prevention, diagnosis, and treatment of infectious diseases across the lifespan. Visit www.nfid.org for more information about NFID.
Contact: Diana Olson, dolson@nfid.org, 301-656-0003 x140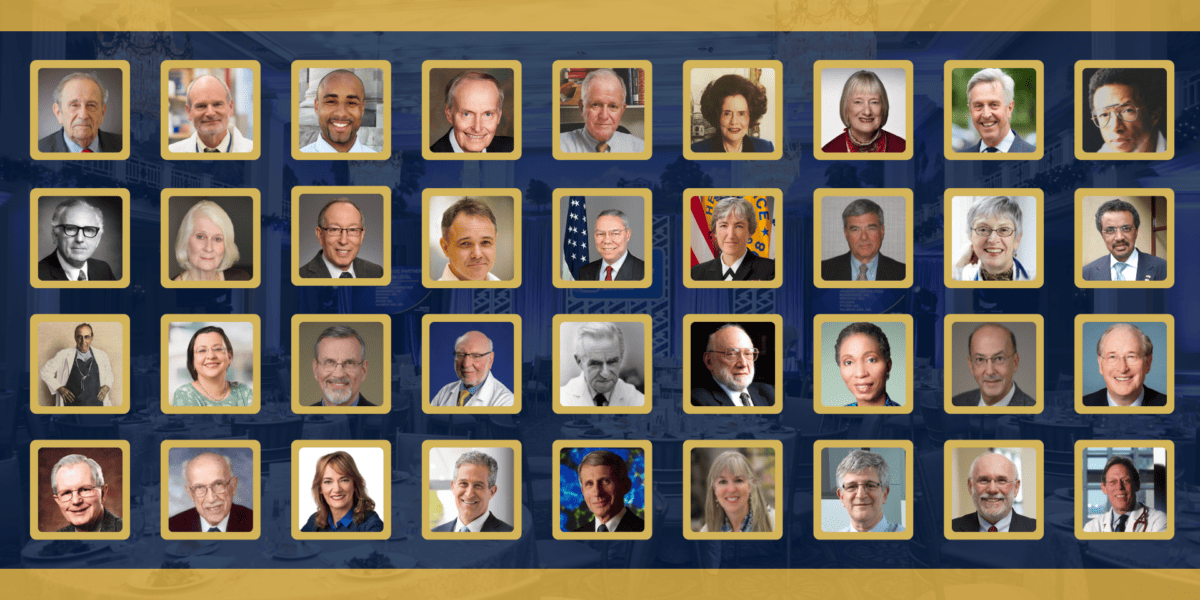 Nominations are now being accepted for the 2024 Jimmy and Rosalynn Carter Humanitarian Award and the Maxwell Finland Award for Scientific Achievement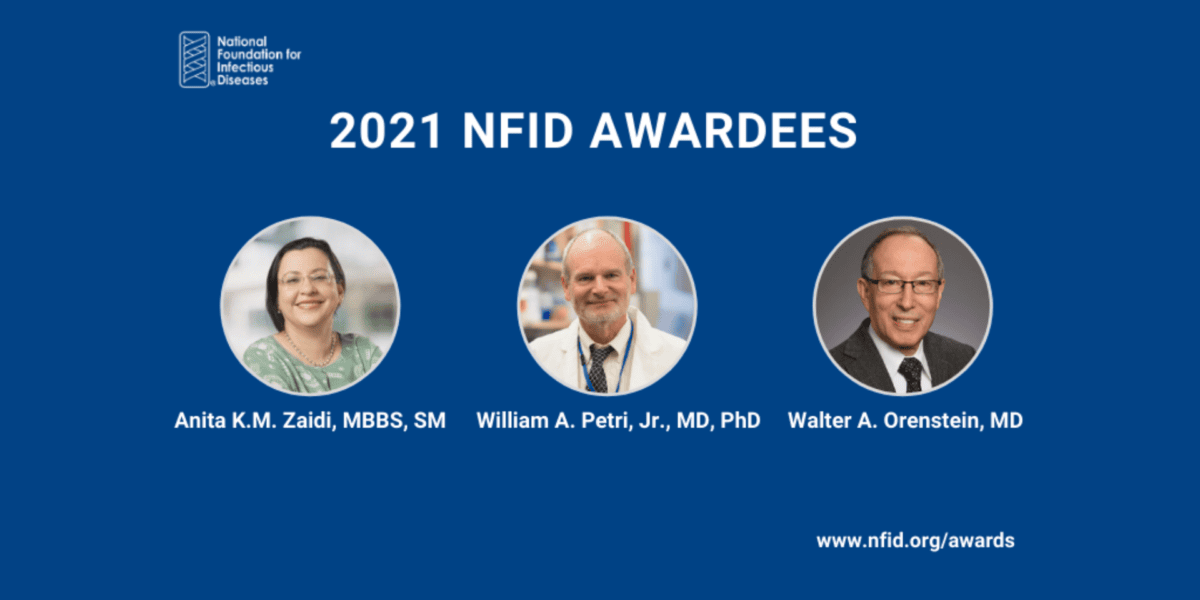 NFID Will Also Honor Public Health Heroes at Virtual 2020 Awards Gala Bethesda, MD (November 17, 2020)—The National Foundation for Infectious Diseases (NFID) will honor…