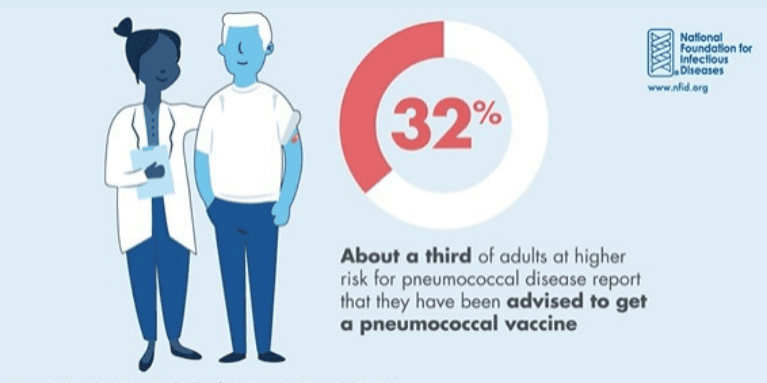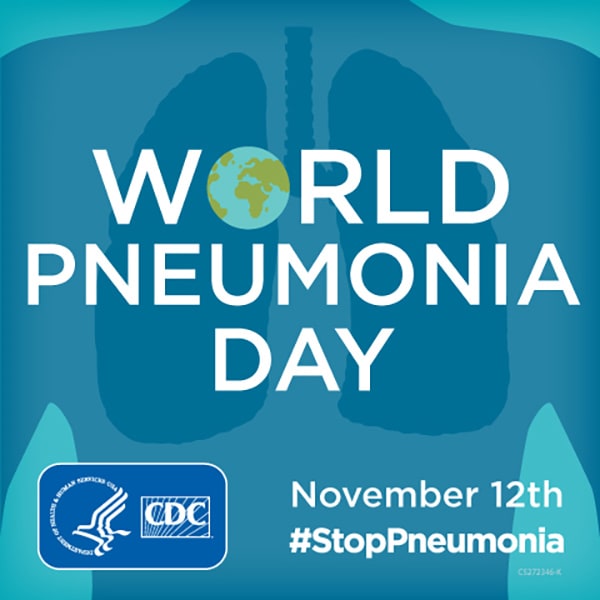 World Pneumonia Day, held on November 12 each year, is focused on raising awareness of the burden of pneumonia and the importance of timely prevention and treatment of the serious disease. In the US, pneumococcal pneumonia causes at least 150,000 hospitalizations each year. About 1 in 20 individuals who get pneumococcal pneumonia will die and the death rate is higher in those age 65 years and older.
Although there are safe and effective vaccines to help prevent pneumococcal disease, according to a recent survey by the National Foundation for Infectious Diseases (NFID), among adults age 65 years and older, and those with an underlying health condition who are at higher risk for pneumococcal disease, 51 percent are not familiar with pneumococcal disease and only about a third (32 percent) report that they have been advised to get vaccinated against pneumococcal disease.
"Pneumococcal pneumonia is a very serious disease that can strike anyone, however, older adults and those with chronic health conditions like COPD, asthma, diabetes, or chronic heart disease face a greater risk," says Erika Sward, national assistant vice president of advocacy at the American Lung Association, a partner of the NFID Keep Up The Rates campaign, which encourages all individuals to receive recommended vaccines that may have been delayed during the COVID-19 pandemic. "We encourage all individuals to take steps to prevent infectious respiratory diseases, including getting vaccinated against both pneumococcal disease and influenza, as recommended."
Children younger than age 2 years, older adults, and those with chronic health conditions are at increased risk of developing pneumococcal pneumonia. In fact, the American Lung Association reports that adults age 65 years and older are at a nearly four times greater risk for pneumococcal pneumonia versus healthy adults age 18–64 years. They are also more than 10 times more likely to be hospitalized with pneumonia when compared to younger people.
Communities of color are also at higher risk of complications from pneumococcal disease. Research has also shown that Black males experience higher mortality rates from both influenza and pneumonia than White males. Black and Hispanic adults age 65 years and older are also less likely to be vaccinated against pneumococcal disease than older adults of other races.
"Communities of color are particularly susceptible to pneumonia due to a lack of access to high-quality healthcare," said Karyne Jones, president and CEO of the National Caucus and Center on Black Aging, another Keep Up The Rates partner. "I encourage everyone to ask a healthcare professional about the vaccines that are right for them, to help lower their risk by getting vaccinated against dangerous and deadly diseases."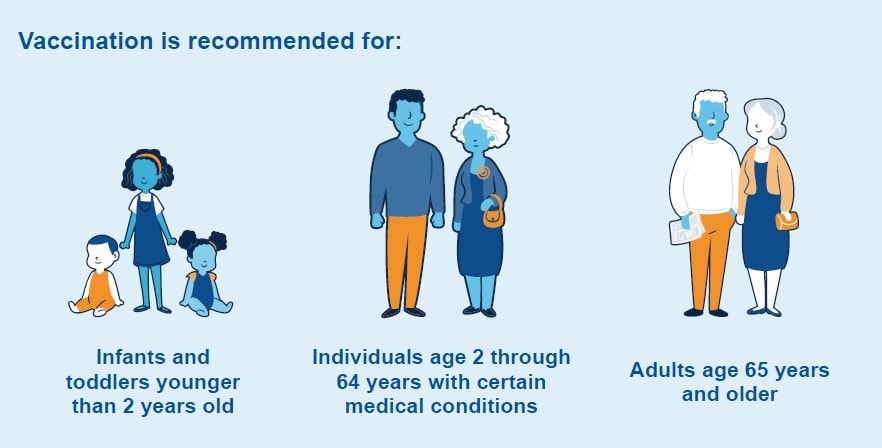 Pneumococcal vaccines are recommended for children younger than age 2 years, individuals age 2-64 years with certain medical conditions, and adults age 65 years and older. Influenza (flu) season is a good time to make sure you are up to date on pneumococcal vaccination, as pneumococcal disease can be a serious complication of flu. Talk to a healthcare professional about recommended vaccines for you and your family.
Nearly 150 partners have joined the NFID Keep Up The Rates campaign to promote the critical goal of encouraging policymakers, patients, and healthcare professionals to take the necessary steps to maintain vaccination rates nationwide. The campaign recently released an animated video public service announcement that highlights the safety and convenience of coadministration of COVID-19 vaccines with other routine vaccinations, including vaccines to prevent pneumococcal disease.
Learn more about the Keep Up The Rates campaign and view shareable resources at www.nfid.org/KeepUpTheRates.
To join the conversation and get the latest news on infectious diseases, follow NFID on Twitter using the hashtags #KeepUpTheRates and #PreventPneumo, like us on Facebook, follow us on Instagram, visit us on LinkedIn, and subscribe to receive future NFID Updates.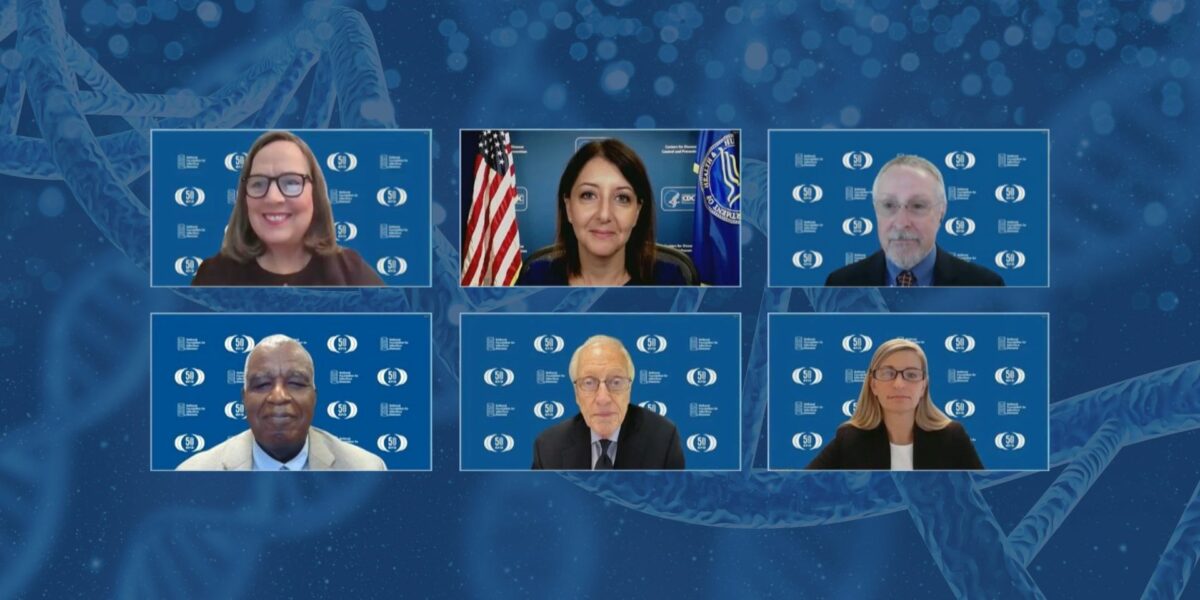 Leading national experts at the 2023 National Foundation for Infectious Diseases (NFID) Annual News Conference: Preventing Disease this Fall and Winter emphasized the importance of vaccination to help prevent disease and protect public health …