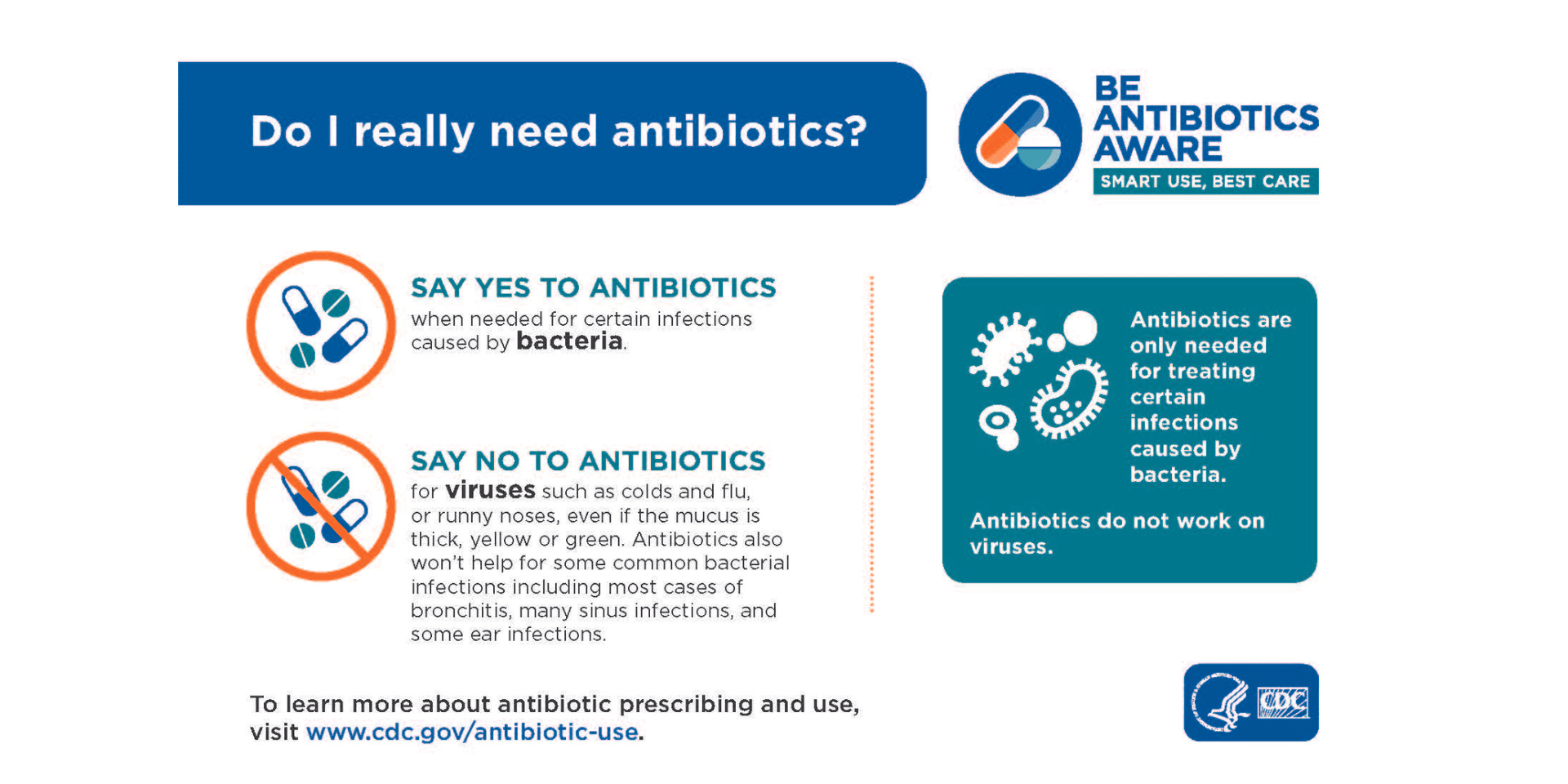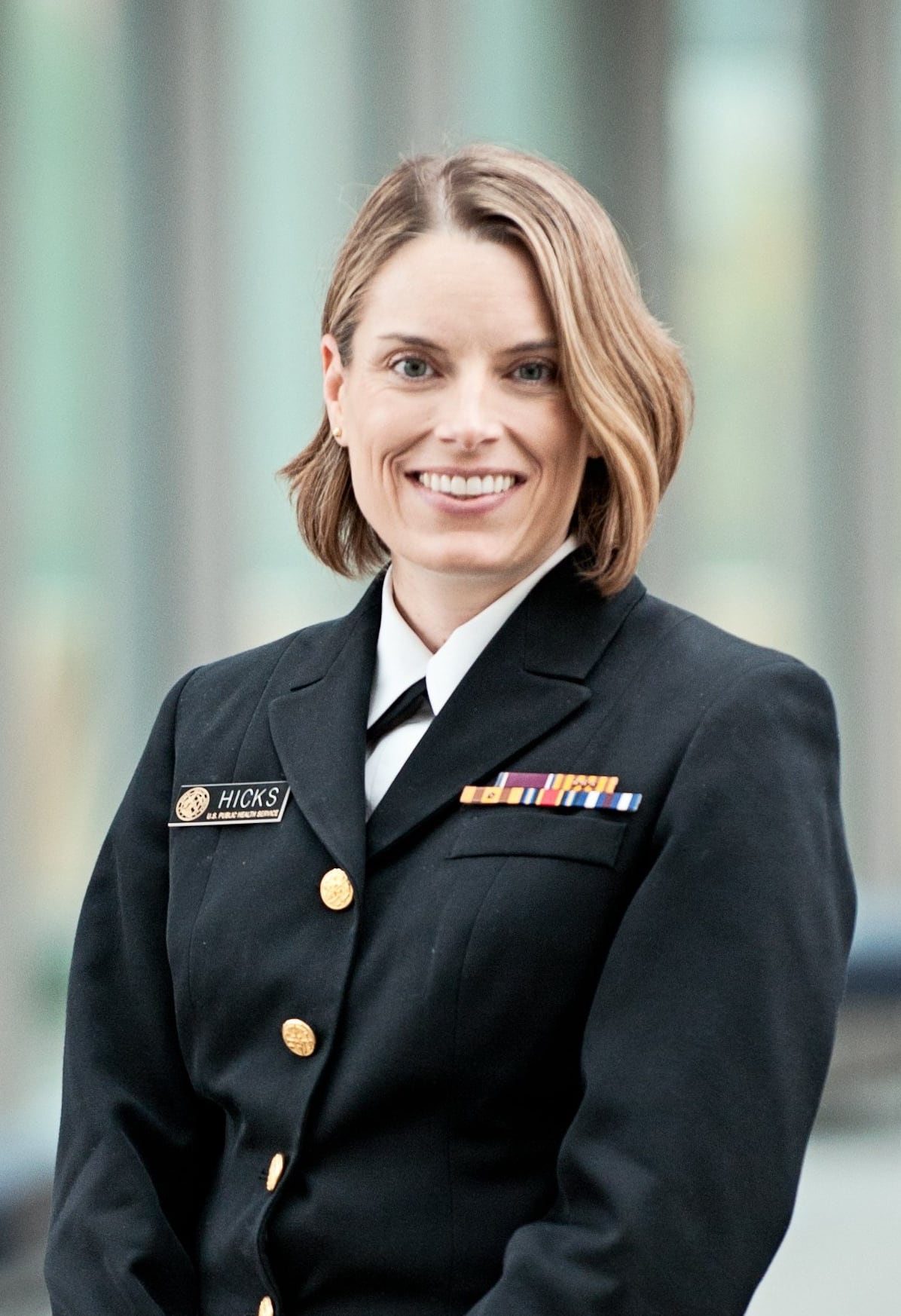 Special thanks to Lauri A. Hicks, DO (CAPT, USPHS), Director, Office of Antibiotic Stewardship, Medical Director, Be Antibiotics Aware, Division of Healthcare Quality Promotion, Centers for Disease Control and Prevention (CDC), for this guest blog about the importance of improving conversations about appropriate antibiotic use.
As an infectious diseases physician and the director of the CDC Office of Antibiotic Stewardship, it is my mission to improve antibiotic prescribing and use among healthcare professionals and patients. Since 2003, my team has been at the forefront of efforts to facilitate conversations among healthcare professionals, patients, and the public about the importance of appropriate antibiotic use and combating the threat of antibiotic resistance. 
I'm also a mom. As a parent, when my son is sick I'd do anything to help him feel better. As a doctor, I want to preserve the power of antibiotics and give my patients the best care possible.
In the Fall of 2017, CDC launched a campaign, Be Antibiotics Aware, offering targeted messaging and materials to meet the increasing demand for resources and information about antibiotics. It's no wonder antibiotics are such a topic of interest these days—each year in the United States, more than two million people become sick with infections caused by antibiotic-resistant bacteria, and more than 23,000 people die as a result of these infections.
One of our goals is to share resources that can help patients and healthcare professionals have better conversations about antibiotics.
We want patients to understand that antibiotics are important, life-saving drugs—but they're not always the answer.

The CDC materials explain that antibiotics are indicated to treat certain bacterial infections like pneumonia or life-threatening conditions like sepsis, but they won't treat viruses like the ones that cause colds and flu.
We stress that when antibiotics are needed, it's important that healthcare professionals prescribe the right drug, dose, and duration—and that patients take their antibiotics exactly as prescribed.
When antibiotics aren't needed, they won't help, and the side effects could cause harm. It's important to use the right tool to treat an illness—that's why we encourage patients to talk to their doctor or nurse about the best ways to relieve symptoms and feel better.
Antibiotic resistance is a pressing public health issue, and together we can reduce this threat by optimizing antibiotic use and empowering ourselves to give the best care. Everyone can play a role in improving how antibiotics are prescribed and used so that these drugs are available when we need them the most.
Additional NFID Resources:
To join the conversation, follow NFID (@NFIDvaccines) and CDC (@CDCgov) on Twitter using the hashtags #AntibioticSmart and #BeAntibioticsAware, like NFID on Facebook, follow NFID on Instagram, join the NFID Linkedin Group, and subscribe to NFID Updates.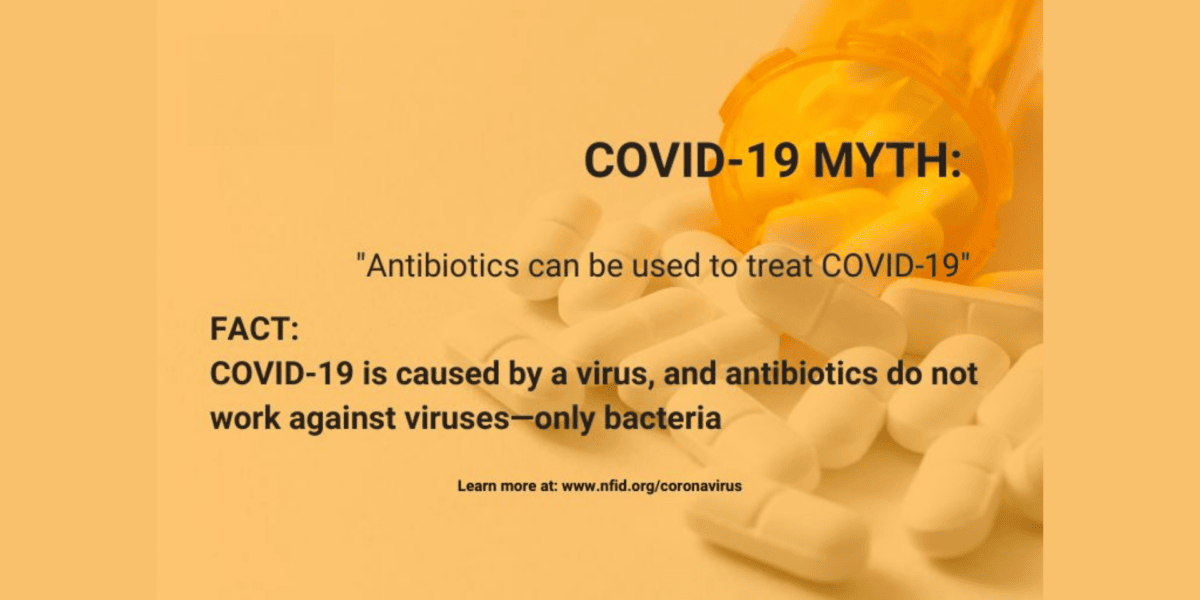 COVID-19 disease caused surges in hospitalization with a proportion of patients experiencing severe disease that led to prolonged hospitalization and the use of invasive medical devices. At the same time, the pandemic also diminished the ability of hospitals to perform optimal infection prevention and antibiotic stewardship activities as resources were diverted to COVID-19 response …