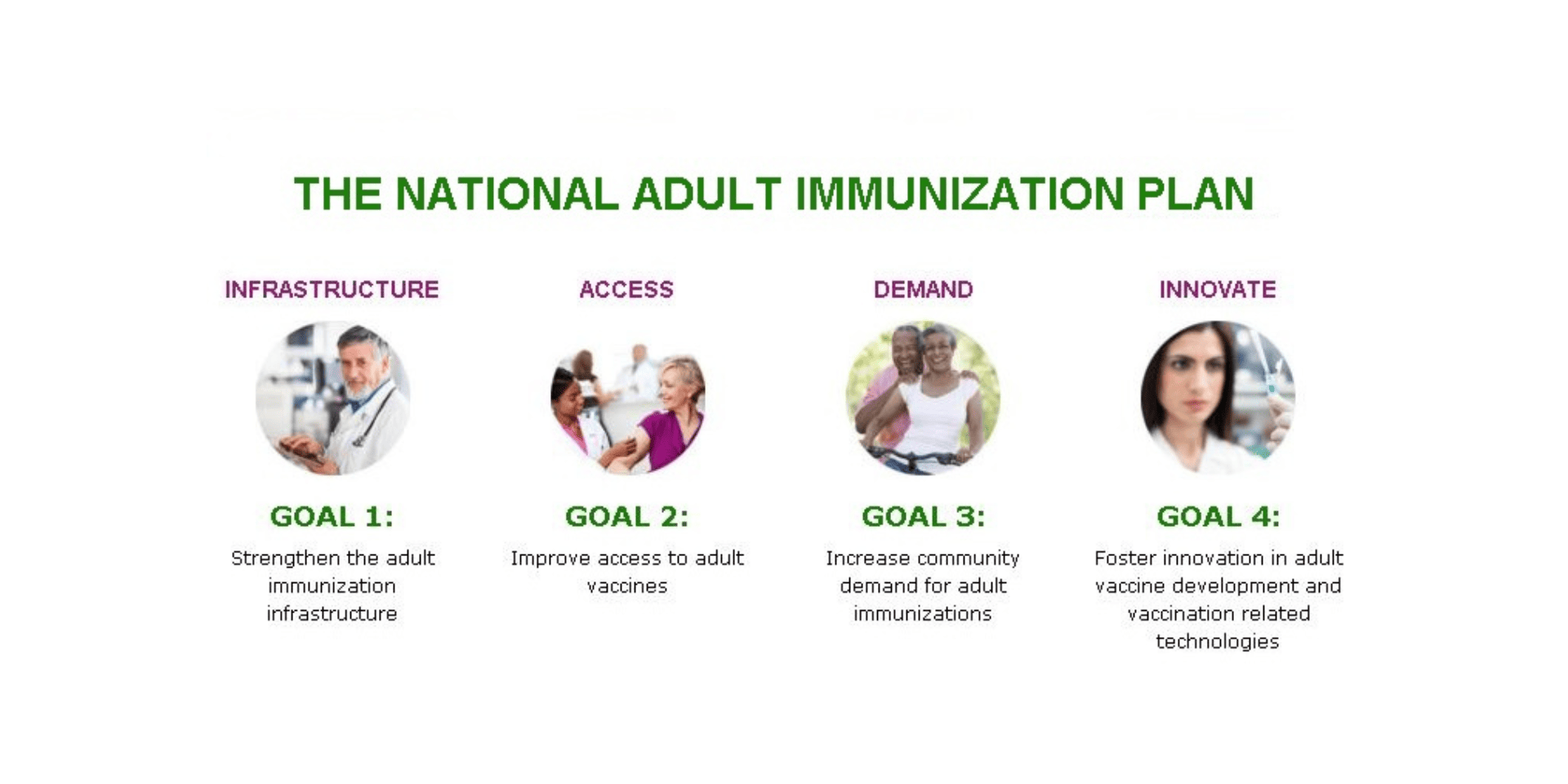 Vaccines are among the most cost-effective clinical preventive services yet adult vaccination rates remain well below public health goals, despite the impact of vaccine-preventable diseases in the US. The recently released National Adult Immunization Plan (NAIP) provides an overview of recommended actions to be undertaken by federal and non-federal partners to protect public health and achieve optimal prevention of infectious diseases through vaccination, specifically vaccination of adults. The plan establishes four key goals, supported by objectives and strategies to guide implementation through 2020.
Key Goals

Achieving NAIP goals will require the collaboration of partners around a shared vision and coordination of activities that build upon past and current efforts around adult immunization. The NAIP is national in scope and outlines ways federal and non-federal partners can work together to overcome barriers to adult immunization, strengthen infrastructure, and improve adult vaccination rates, and also mobilizes partners outside of government to share a vision for an optimal adult vaccination system in the US.
Why is the NAIP so Important? 
Vaccine-preventable diseases take a heavy toll on adults…
Approximately 3/4 of the 2014–15 estimated hospitalizations due to influenza occurred among adults age 65+. In previous years, about 90% of deaths from influenza also occurred in adults 65+.
The Centers for Disease Control and Prevention (CDC) estimates one million cases of shingles occur each year in the US. The risk of shingles increases with age, with about half of all cases occurring in those age 60+.
In 2013, CDC reported more than 50,000 deaths attributed to pneumonia, with some adults being at greater risk of infection than others.
Unvaccinated adults can unknowingly spread vaccine-preventable diseases to small children who are too young to be immunized or those who are not able to get vaccinated. Increasing adult immunization rates not only benefits those receiving the vaccine, but also helps protect the health of their families, friends, and communities.
The NAIP was developed to help address adult vaccination barriers, as well as other persistent challenges, through coordinated action. To learn more about the plan, visit www.hhs.gov/nvpo/national-adult-immunization-plan/index.html. To learn about the latest US immunization recommendations, attend the Spring 2016 Clinical Vaccinology Course scheduled for March 18-20, 2016 in Phoenix, AZ.
To join the conversation, follow us on Twitter (@nfidvaccines), like us on Facebook, join the NFID Linkedin Group, and subscribe to NFID Updates.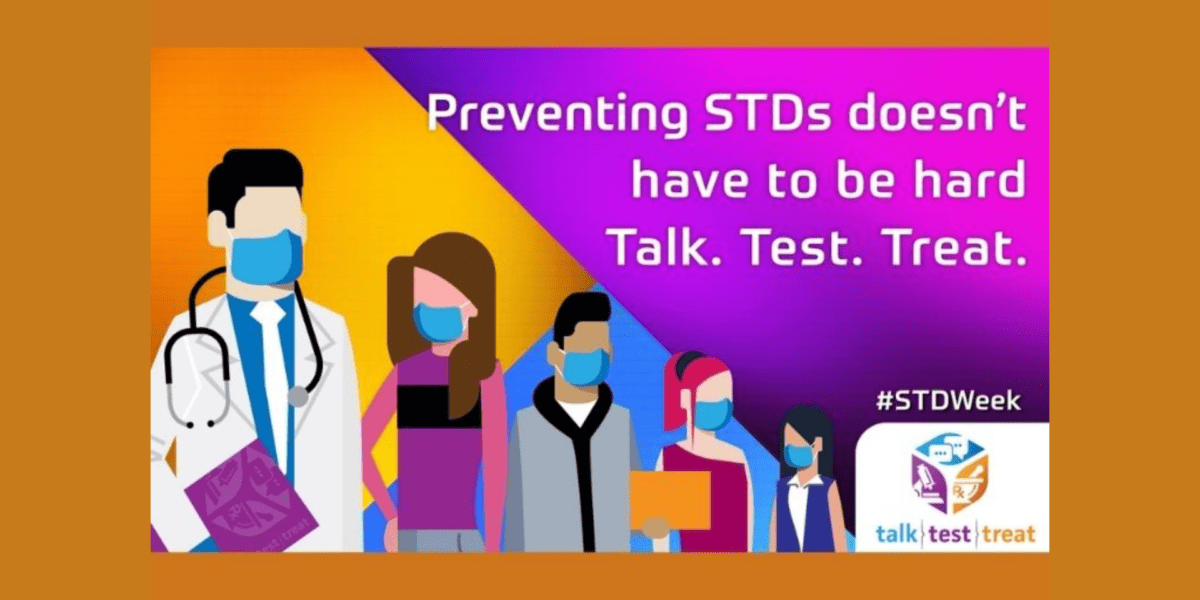 Teen Health Week is April 4-10, 2022, and STD Awareness Week is April 10-16, 2022, both of which provide an opportunity for healthcare professionals to begin lifelong conversations with patients about sexual health and the importance of staying up to date on all recommended vaccines …