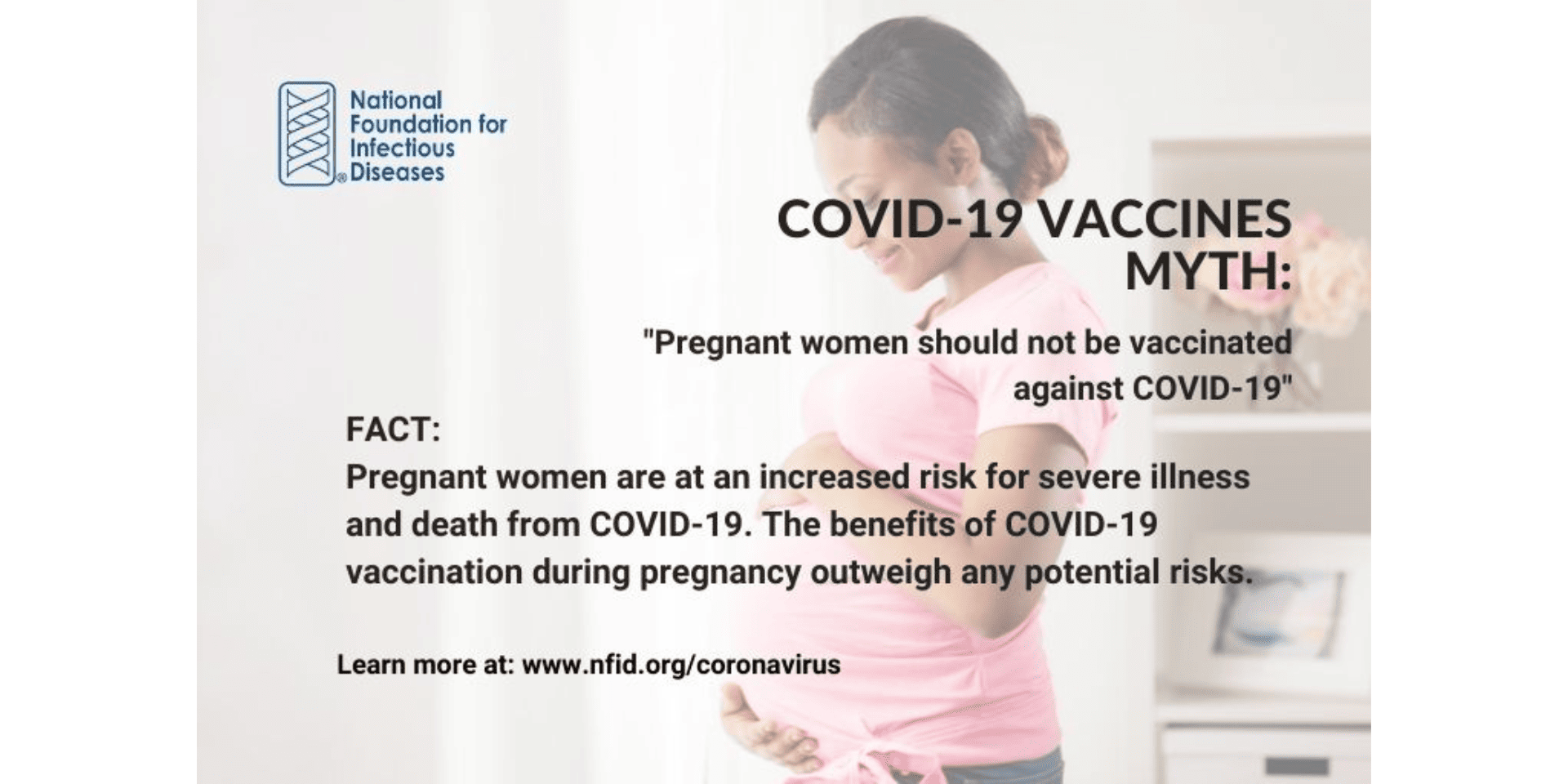 With COVID-19 cases rising as a result of the Delta variant circulating, US health officials have expanded current recommendations for vaccination. Read recent news of interest from the world of infectious diseases, with a focus on COVID-19 vaccines for pregnant women and additional doses for those who are immunocompromised:
(Update: August 18, 2021): Joint Statement from HHS Public Health and Medical Experts on COVID-19 Booster Shots: Public health and medical experts from the US Department of Health and Human Services (HHS) released a statement on the Administration's plan for COVID-19 booster shots noting that COVID-19 vaccines authorized in the US continue to be remarkably effective in reducing risk of severe disease, hospitalization, and death, even against the widely circulating Delta variant, and sharing that they have developed a plan to begin offering booster shots this fall (beginning the week of September 20 and starting 8 months after an individual's second dose) subject to FDA conducting an independent evaluation and determination of the safety and effectiveness of a third dose of the Pfizer and Moderna mRNA vaccines and CDC Advisory Committee on Immunization Practices (ACIP) issuing booster dose recommendations based on a thorough review of the evidence. Source: HHS Press Office
Here's what you need to know: If you are fully vaccinated, you still have a high degree of protection from the worst outcomes of COVID-19—severe disease, hospitalization, and death. We are not recommending that you go out and get a booster today.

US Surgeon General Vivek Murthy, MD
US Allows Extra COVID-19 Vaccine Doses for Some. Now What? In the US, those at high risk from COVID-19 because of severely weakened immune systems are now allowed to get a third vaccination in hopes of better protection, a policy change endorsed by influential government advisers. The Food and Drug Administration ruled that transplant recipients and other similarly immune-compromised patients can get a third dose of either the Pfizer or Moderna vaccine. But the decision offers an extra dose only to those high-risk groups—not the general public. Source: Associated Press
---
Who Qualifies as Immunocompromised? CDC Endorses an Extra COVID-19 Shot for Those With Weak Immune Systems: The US Centers for Disease Control and Prevention (CDC) endorsed a recommendation from its vaccine safety panel that moderately to severely immunocompromised people get an extra dose of the Pfizer-BioNTech or Moderna COVID-19 vaccines. The updated recommendation includes organ and stem cell transplant recipients, people with advanced or untreated HIV, people being treated for cancer, and individuals taking medicines (such as high-dose corticosteroids) that weaken their immune systems. The CDC website provides additional details on who needs an additional COVID-19 vaccine. Not included are people with chronic medical conditions, such as diabetes or heart disease. Source: Health
---
CDC Panel Recommends 3rd Vaccine Dose for Immunocompromised People: Advisers to the Centers for Disease Control and Prevention (CDC) voted unanimously to recommend that people with weakened immune systems get a third shot of either the Pfizer-BioNTech or Moderna vaccine … Immunocompromised people make up about 2.7% of US adults, or around 7 million people. They are more likely to get severely ill from COVID-19, and they are at higher risk for prolonged coronavirus infection and transmission. They also have a lower antibody response to the initial vaccine regimen and are more likely to transmit the virus to household contacts, according to studies CDC officials presented to the committee. Source: NPR
---
FDA Authorizes Additional Dose of COVID-19 Vaccine for the Immunocompromised: The Food and Drug Administration (FDA) on August 12, 2021 authorized the administration of an additional dose of one of the messenger RNA COVID-19 vaccines for people who have certain immunocompromising conditions amid growing evidence that they do not get adequate protection from the normal two-dose regimen of the Pfizer-BioNTech or Moderna vaccines. The decision was formally an amendment to the emergency authorization under which the mRNA vaccines are already being used. It does not apply to the one-dose Johnson & Johnson vaccine, which has been used far less in this country than the mRNA products. It is unclear how many immunocompromised people in the US would have received the J&J vaccine. Source: STAT
The COVID-19 vaccines are safe and effective, and it has never been more urgent to increase vaccinations as we face the highly transmissible Delta variant and see severe outcomes from COVID-19 among unvaccinated pregnant women.

CDC Director Rochelle Walensky, MD, MPH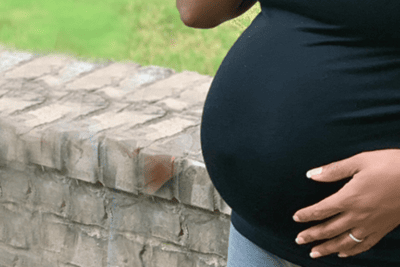 Studies Detail COVID-19 Childbirth, Breastmilk Vaccine Antibodies: In line with previous research, two studies published in JAMA Network Open suggested that pregnant women infected with COVID-19 are more likely to have negative outcomes including death, and that vaccine-produced SARS-CoV-2 antibodies are present in breastmilk. Both implications help support the US Centers for Disease Control and Prevention (CDC) announcement that all pregnant women, or those thinking of becoming pregnant, should get vaccinated. Source: CIDRAP
---
The CDC Endorses COVID-19 Vaccinations during Pregnancy: Federal health officials recently bolstered their recommendation that pregnant women be vaccinated against COVID-19, pointing to new safety data that found no increased risk of miscarriage among those who were immunized during the first 20 weeks of gestation. The new guidance brings the CDC in line with recommendations made by the American College of Obstetricians and Gynecologists and other medical specialty groups (including the National Foundation for Infectious Diseases), which strongly recommend vaccination. Source: New York Times
---
Help #StopTheSpread
Help spread the word about COVID-19 prevention using NFID sample social media posts and graphics:
#GetVaccinated as soon as you can to help #StopTheSpread of #COVID-19. 

Learn more at www.

nfid.org/coronavirus

Individuals can unknowingly spread 

#COVID

-19 even without symptoms. 

Help #StopTheSpread and learn more at www.nfid.org/coronavirus
#WearAMask, keep social distancing, and #GetVaccinated to help #StopTheSpread of #COVID-19. Learn more at www.nfid.org/coronavirus
Download free NFID COVID-19 graphics
---
To join the conversation and get the latest news on infectious diseases, follow NFID on Twitter using the hashtags #COVID-19 #StopTheSpread, like us on Facebook, follow us on Instagram, visit us on LinkedIn, and subscribe to receive future NFID Updates.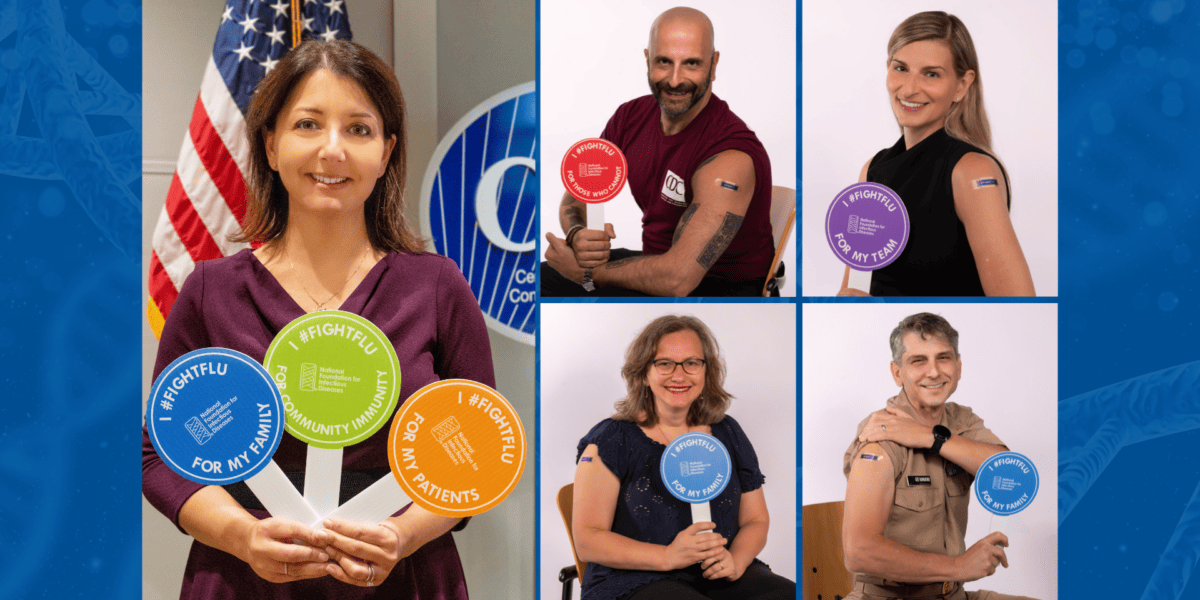 CDC guest post on the importance of disease prevention and leading by example to help protect against flu, COVID-19, and RSV