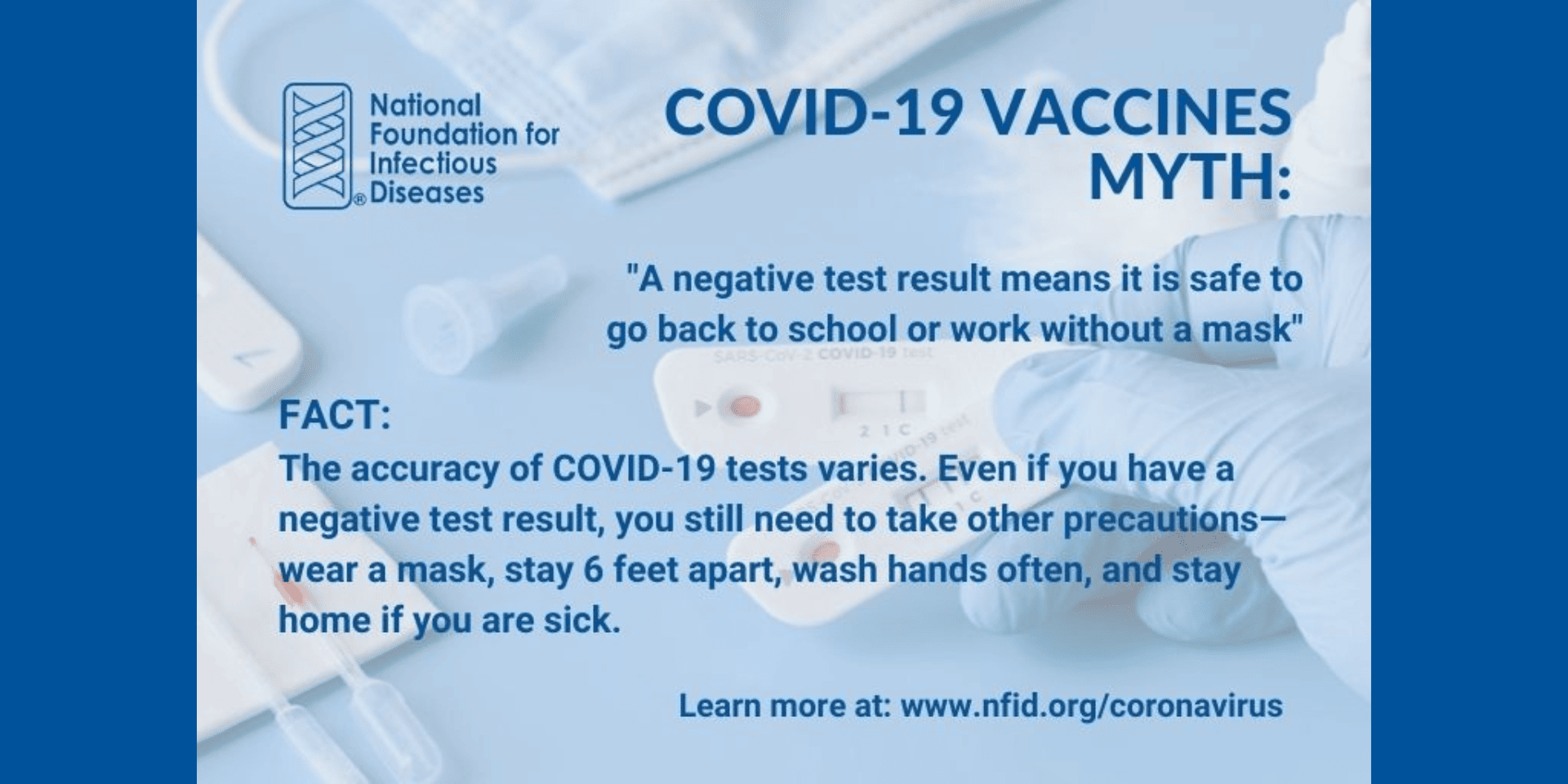 A new subvariant of Omicron has been detected, and public health experts continue to evaluate long-term strategies for curbing the COVID-19 pandemic. Read recent news of interest from the world of infectious diseases, with a focus on COVID-19 and what you should know about the new subvariant, at-home tests, masks, and how to tell the difference between COVID-19 symptoms and other respiratory illnesses:
World Health Leaders Discuss Long-Term Strategy for COVID-19 Vaccines and Boosters: As global health leaders discuss the best long-term strategy for COVID-19 vaccines and boosters, consensus is emerging that repeated boosters of current vaccines within short intervals is not sustainable. Health officials around the world are grappling with developing a long-term strategy for COVID-19 vaccines and boosters as the COVID-19 pandemic evolves. Source: ContagionLive
It wouldn't surprise any of us, in fact we rather anticipate that we will have to get a periodic booster. What the interval is we don't know.

NFID Medical Director William Schaffner, MD
Here's How to Get Your Free Home COVID-19 Test Kits: Home COVID-19 tests are now available at no cost to most people in the US, as part of the Biden administration's effort to increase testing. Folks can buy home tests online or in stores and be fully reimbursed by their private insurance, without any copays or deductibles. … Order free tests online at covidtests.gov, with a limit of four test per household. Source: HealthDay
---
What to Know About the New Omicron 'Stealth' Variant: As Omicron cases in the US appear to finally be decreasing, there's a new subvariant of Omicron that has been making itself known in parts of Asia and Europe. Experts say it's important to monitor the subvariant. But so far, there are no signs that it is far more dangerous or infectious than the original Omicron. The new version of the variant is known as BA.2, while the original Omicron is BA.1. According to the World Health Organization, the BA.2 subvariant differs from BA.1 in some of the mutations, including the spike protein. Some experts are calling the new subvariant the "stealth Omicron" because while it registers as positive on a PCR test, it isn't immediately discernible as the Omicron variant. Source: Healthline
---
Omicron Is a Warning. Will We Listen?— There's an urgent need to prepare for future variants. The narrative around Omicron is full of resignation. Be cautious, but don't panic. Get vaccinated, test often, reschedule what you're willing to, but don't aim for zero risk. That resignation carries into how we discuss life after Omicron. COVID-19 could become endemic but mild. We might need vaccinations periodically. New variants will come, but life will go on. Source: MedPage Today
---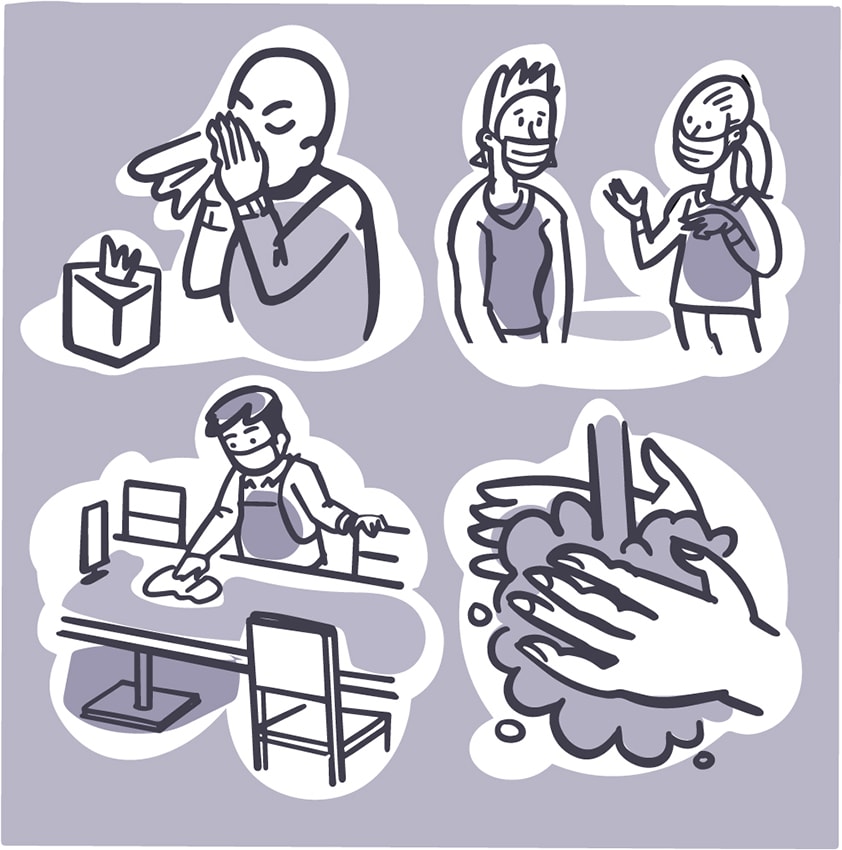 Is It Flu, COVID-19, Allergies, or a Cold? Feeling sick can be especially concerning these days. Could your sniffles be caused by COVID-19? Or flu? A cold? Or maybe allergies? Determining the cause of an illness can be tricky because many share some symptoms. They can leave you sniffling, coughing, and feeling tired. But there are important  differences. Figuring out what's making you sick can help you recover and prevent spreading sickness to others. Source: NIH: News in Health
---
A New Version of the Omicron Variant Has Scientists on Alert: Another version of omicron is spreading in Asia and parts of Europe. And it shows signs that it could be slightly more contagious than omicron. Where did this new variant come from? While this new version of the virus does have scientists on alert, it is not yet a new variant of concern. Source: NPR Morning Edition
---
Countering COVID-19 Myths
---
To join the conversation and get the latest news on infectious diseases, follow NFID on Twitter using the hashtags #COVID-19 #StopTheSpread, like us on Facebook, follow us on Instagram, visit us on LinkedIn, and subscribe to receive future NFID Updates.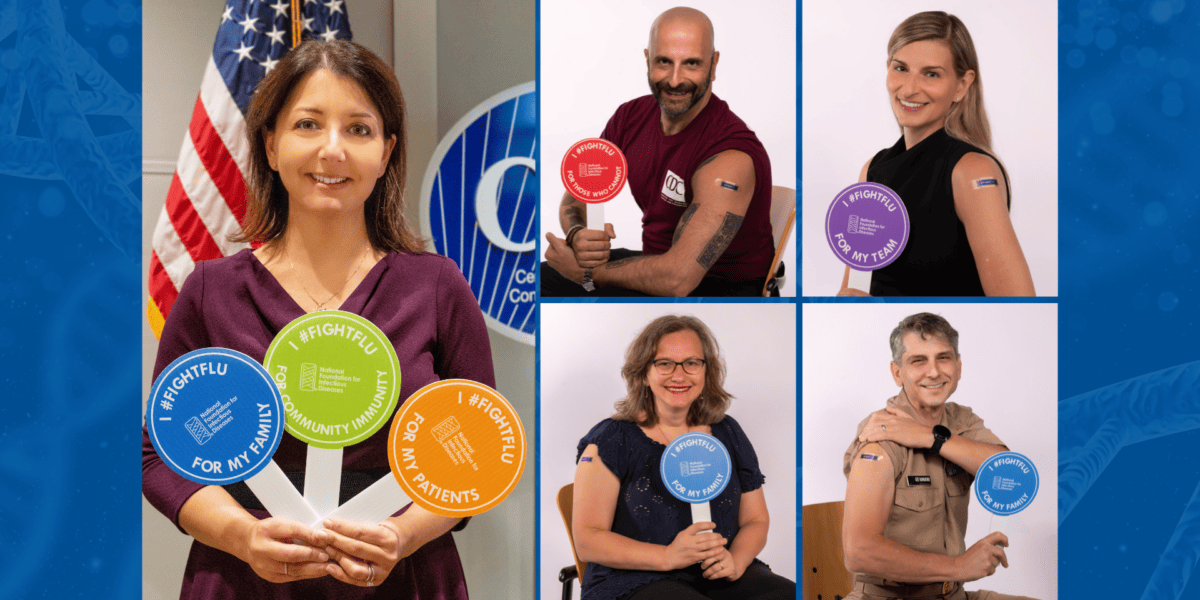 CDC guest post on the importance of disease prevention and leading by example to help protect against flu, COVID-19, and RSV