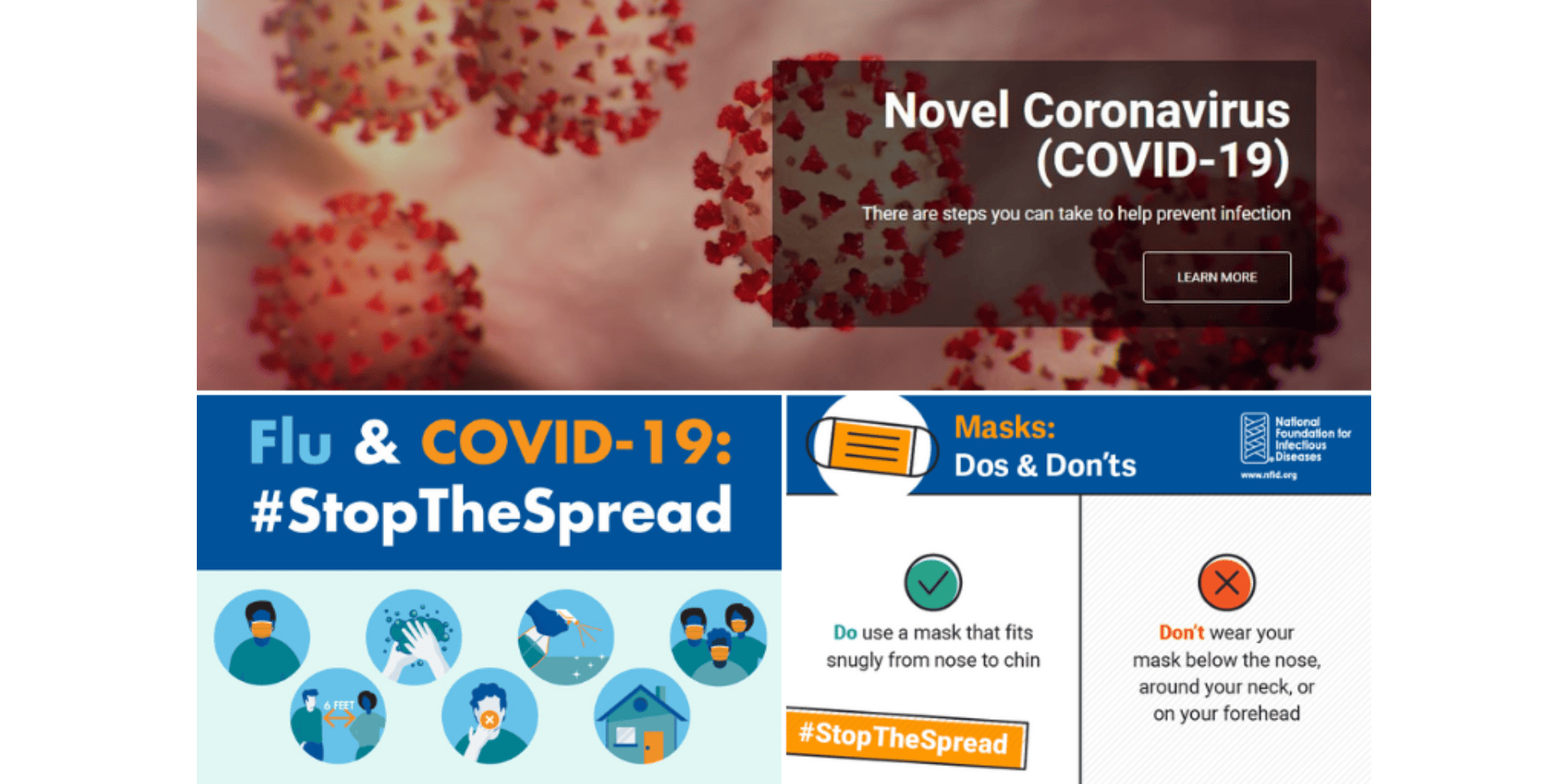 The final days of 2020 provide an opportunity to reflect on what we learned this past year about COVID-19, as viewed through the lens of some of the most popular NFID blog posts and webinars: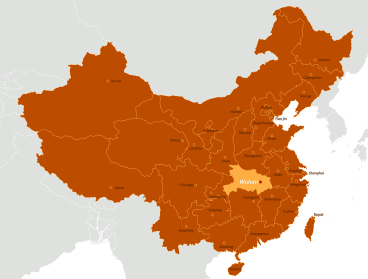 On January 21, 2020, the Centers for Disease Control and Prevention (CDC) confirmed the first US case of a new coronavirus (2019-nCoV) in Washington state, and the World Health Organization (WHO) convened an Emergency Committee to determine whether the outbreak should be declared an international public health emergency
---
The novel coronavirus disease that was first identified in Wuhan, China in December 2019 now has an official name: COVID-19. Read recent news of interest from the world of infectious diseases, with a focus on COVID-19…
---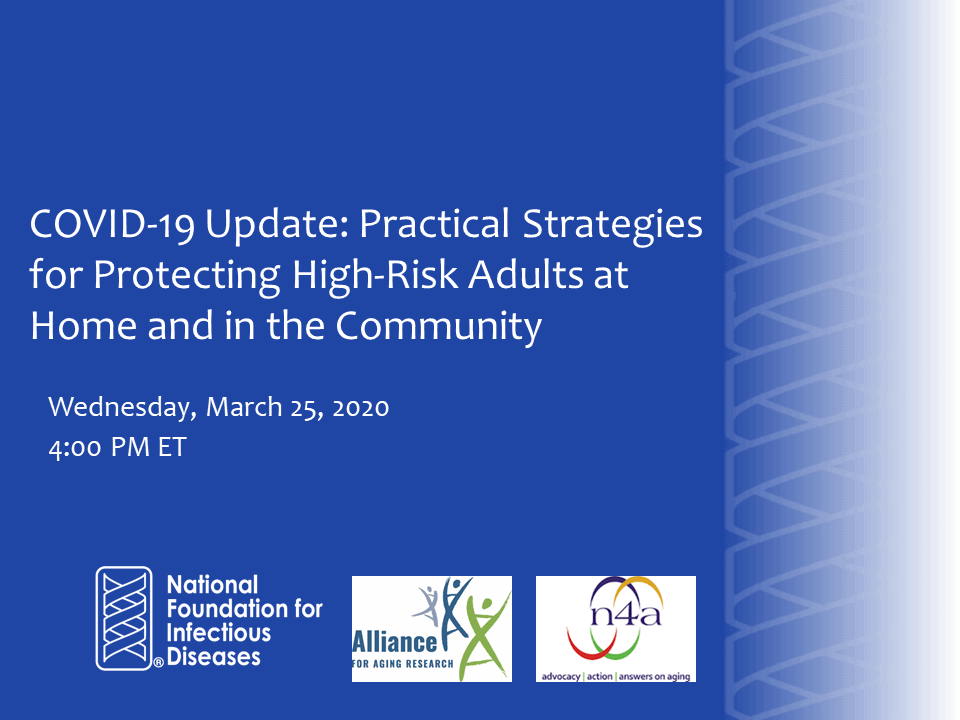 Co-sponsored by the Alliance for Aging Research and the National Association of Area Agencies on Aging, this webinar addresses the impact of COVID-19 on high-risk adults at home and in the community, and key strategies to protect these individuals and those who care for them
---
Co-sponsored by the American College Health Association (ACHA), this webinar features a discussion on COVID-19 preparedness and response efforts on US college campuses, including disease epidemiology and US guidance for college populations
---
National Infant Immunization Week (NIIW) highlights the importance of protecting children age 2 years and younger from vaccine-preventable diseases. In the midst of the current #COVID-19 pandemic, keeping up with recommended vaccines can be challenging for parents and healthcare professionals alike …
---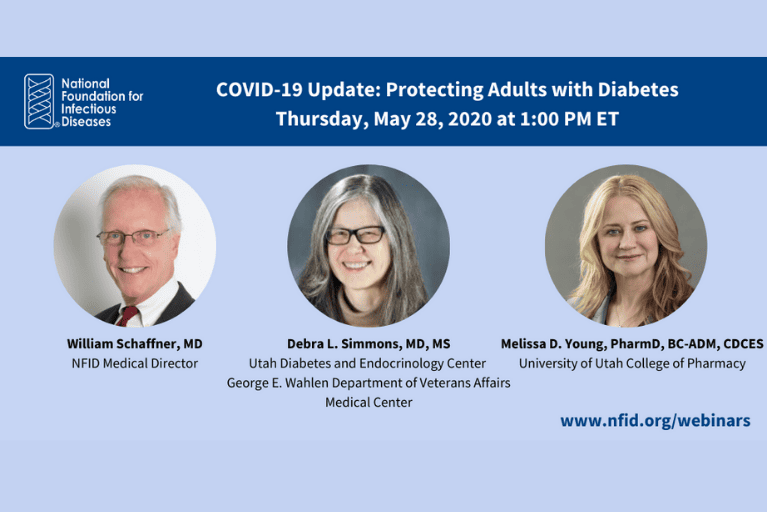 Co-sponsored by the Association of Diabetes Care & Education Specialists (ADCES), this webinar provides practical strategies to protect at-risk adults with diabetes from COVID-19
---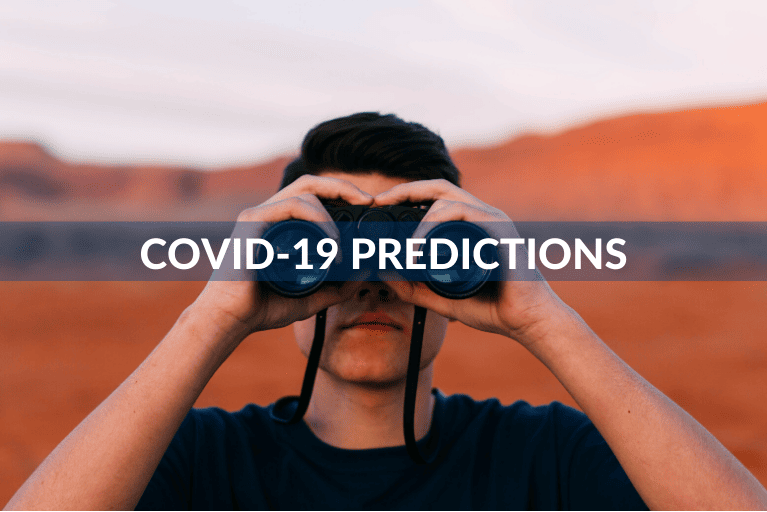 The COVID-19 pandemic has affected health and well-being on a global scale and has impacted nearly every aspect of our everyday lives. According to a poll of visitors to the NFID website, more than 35 percent of respondents have canceled family gatherings or social events, 21 percent have had mental/physical health affected, and 12 percent have seen an impact on their financial stability. NFID leaders share their predictions on the long-term impacts of the COVID-19 pandemic …
---
This webinar addresses the impact of COVID-19 on routine vaccination services, and provides key strategies for healthcare professionals working in various settings
---
… Looking Ahead To 2021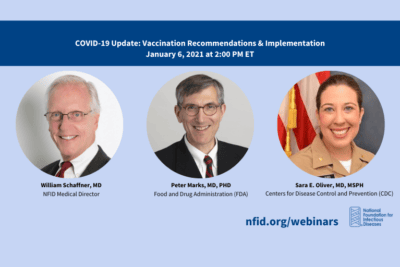 Join NFID on January 6, 2021 for a complimentary webinar,  COVID-19 Update: Vaccination Recommendations & Implementation, addressing implementation guidance and frequently asked questions regarding COVID-19 vaccines authorized for emergency use in the US
---
To join the conversation and get the latest news on infectious diseases, follow NFID on Twitter using the hashtags #COVID-19 and #StopTheSpread, like us on Facebook, follow us on Instagram, visit us on LinkedIn, and subscribe to receive future NFID Updates.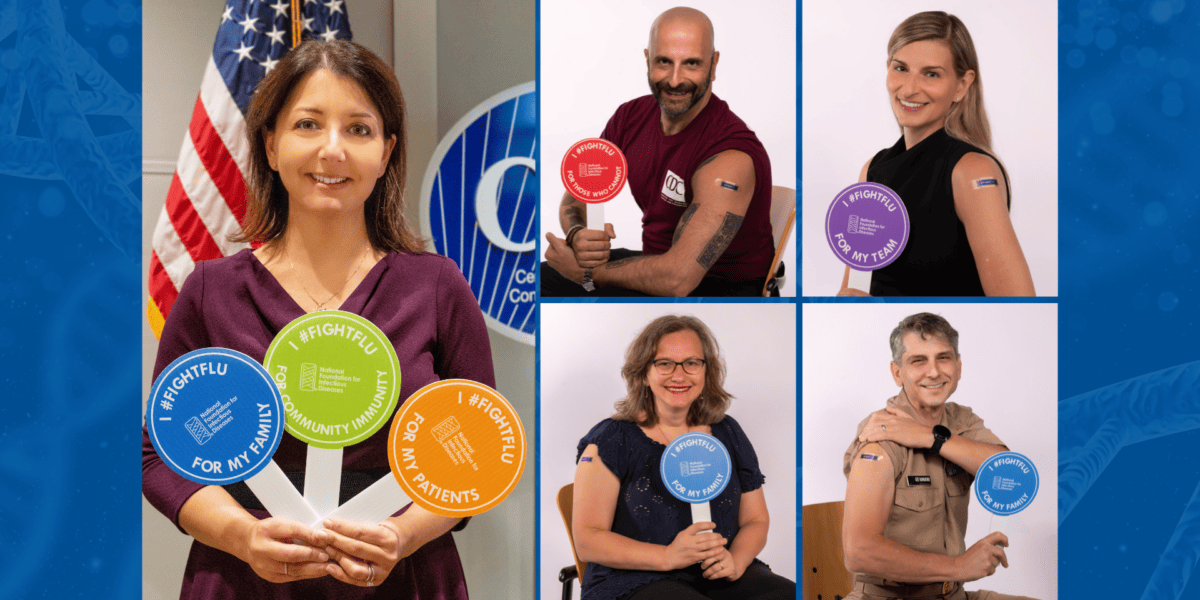 CDC guest post on the importance of disease prevention and leading by example to help protect against flu, COVID-19, and RSV