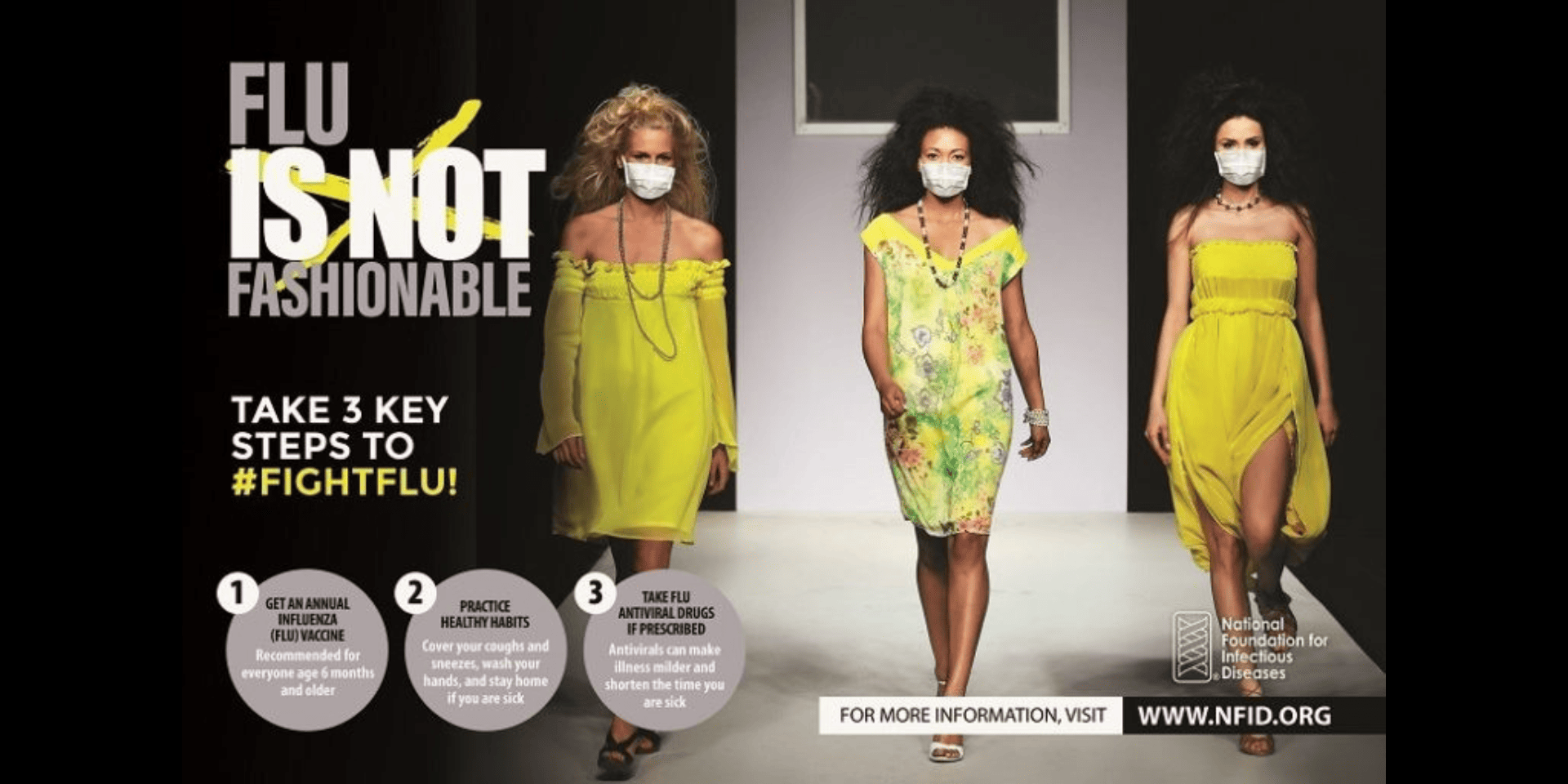 Elegant ball gowns, platform shoes, and avant-garde are not terms typically associated with influenza (flu) prevention, but fashion and flu intersected at the 7th Annual Metropolitan Fashion Week in Los Angeles on September 26-October 5, 2019. The National Foundation for Infectious Diseases (NFID) sponsored Metropolitan Fashion Week LA to help spread awareness about flu prevention as part of an annual #FightFlu awareness campaign.
The week-long activities were attended by more than 1,000 industry VIPs, celebrities, and costume and fashion designers. While the NFID Flu Bugs did not walk any runways, they did make an appearance at the Closing Gala and Fashion Awards, held at the iconic Los Angeles City Hall, providing attendees with 'Flu is Not Fashionable' postcards to mail to loved ones to remind them to get vaccinated to #FightFlu. #TravelingFluBug cutouts were also available to encourage attendees to spread awareness on their own social media channels, and messaging about flu prevention was integrated throughout the show.
Flu affects millions of people in the US each year. Of those, hundreds of thousands are hospitalized, and thousands to tens of thousands die from flu or related complications. NFID is committed to increasing public awareness of the importance of annual flu vaccination. When you #GetVaccinated against flu this season, take a selfie with the Traveling Flu Bug and post it online with the hashtags #TravelingFluBug and #FightFlu to help spread awareness, not disease!
You can also mail a postcard to friends and family, near and far, reminding them of the importance of 3 key steps to #FightFlu, including annual flu vaccination.
To join the conversation, follow NFID on Twitter using the hashtags #FightFlu, like NFID on Facebook, follow NFID on Instagram, join the NFID LinkedIn Group, and subscribe to NFID Updates.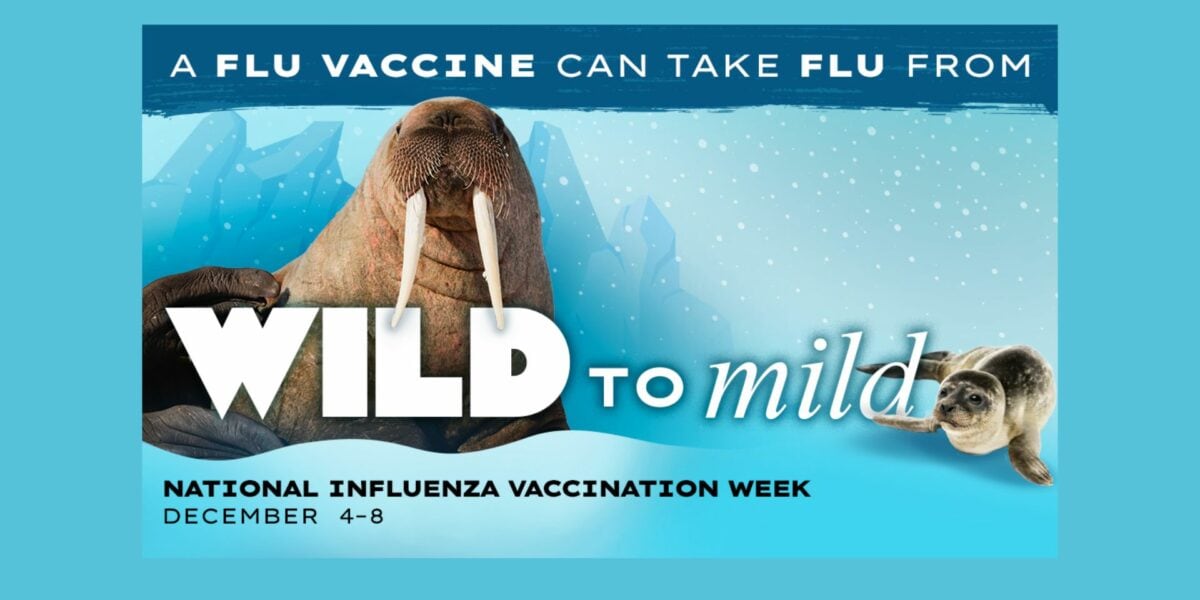 With flu activity on the rise and vaccination rates lagging across the US, NFID is reminding everyone age 6 months and older to get vaccinated against flu