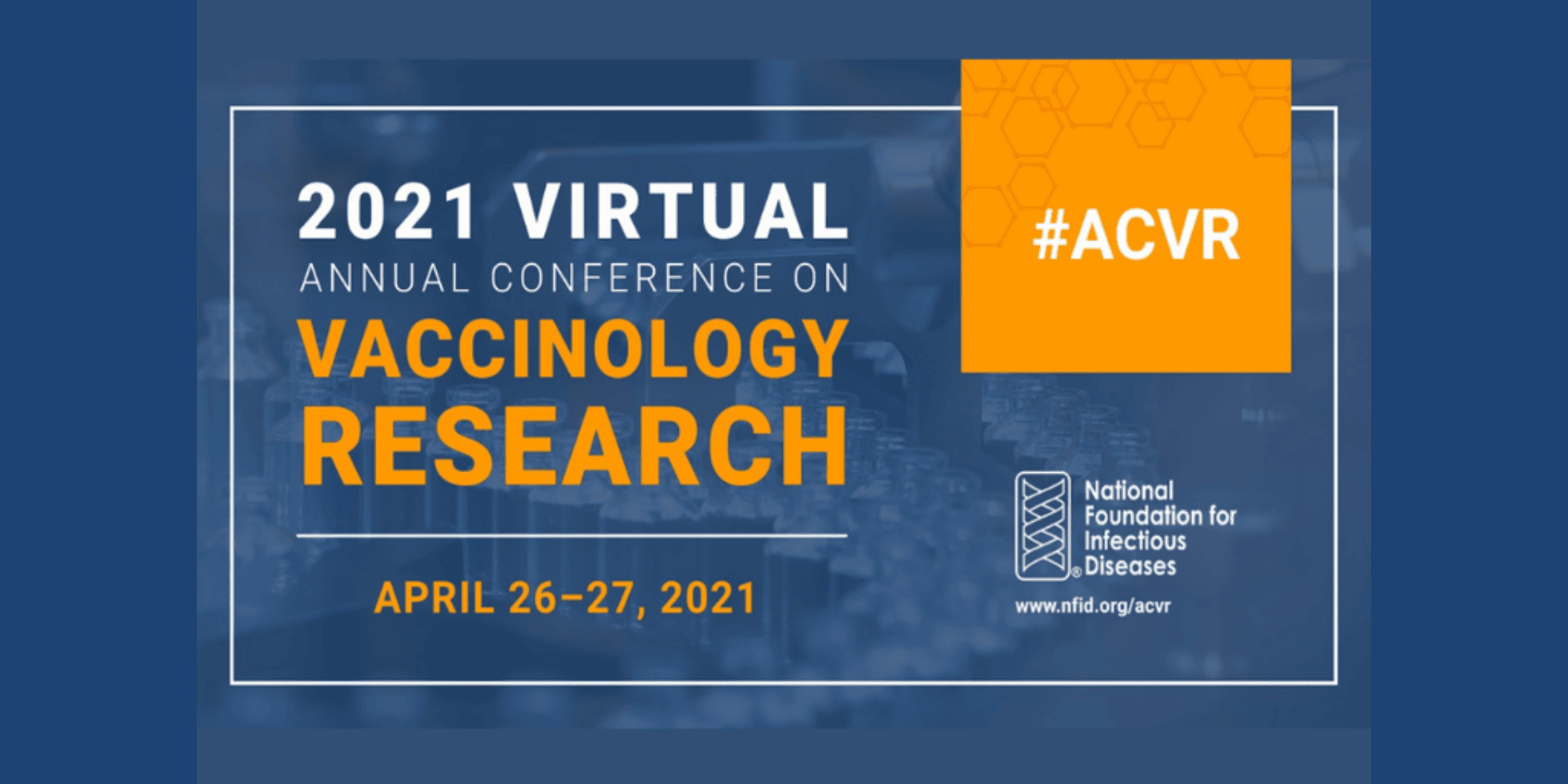 New Data to be Presented on CMV, Hepatitis B, Herpes Zoster, HPV, Influenza, Meningococcal Disease, and More
Bethesda, MD (April 20, 2021)—Global infectious disease researchers and public health experts will gather virtually on April 26-27, 2021 for the Annual Conference on Vaccinology Research (ACVR) sponsored by the National Foundation for Infectious Diseases (NFID). Sessions will cover timely topics including COVID-19 vaccine deployment, scientific and ethical challenges in a pandemic, and novel advances in vaccine sciences.
ACVR is a well-established forum for the exchange of the latest scientific and clinical knowledge in vaccinology. The opening lecture, The Science of Vaccine Confidence, will be presented by Heidi J. Larson, PhD, director of the Vaccine Confidence Project, a World Health Organization Centre of Excellence on addressing Vaccine Hesitancy. A special panel discussion featuring women leaders in vaccinology will include Amanda C. Cohn, MD, MPH, chief medical officer at the National Center for Immunization and Respiratory Diseases, Centers for Disease Control and Prevention; Beth D. Kirkpatrick, MD, professor and chair of microbiology and molecular genetics at the University of Vermont College of Medicine; Elaine O'Hara, MBA, vice president of US Commercial Operations at Sanofi Pasteur; and Laura E. Riley, MD, chair of obstetrics and gynecology at Weill Cornell Medicine.
Barney S. Graham, MD, PhD, deputy director of the Vaccine Research Center at the National Institute of Allergy and Infectious Diseases, will present on rapid COVID-19 vaccine development and the future of vaccinology, as the recipient of the 2021 Dr. Charles Mérieux Award Presentation for Achievement in Vaccinology & Immunology. A session on COVID-19 vaccine deployment will feature Daniel Cohen, PhD, MPH, professor of epidemiology and preventive medicine at the School of Public Health, Tel Aviv University; Claire Hannan, MPH, executive director of the Association of Immunization Managers; and Penny M. Heaton, MD, chief executive officer of the Bill & Melinda Gates Medical Research Institute.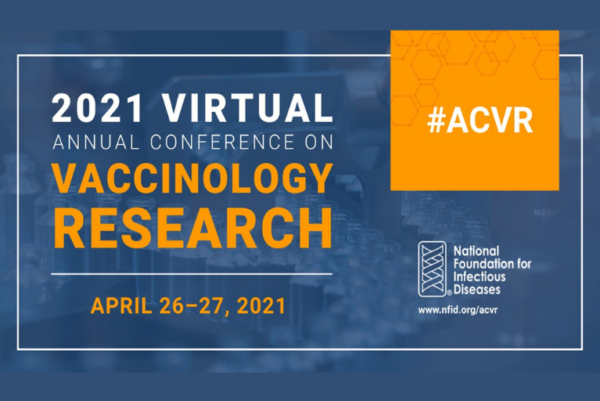 Research findings and data will be presented on topics including:
Safety of COVID-19 vaccines in pregnant women
Racial differences in COVID-19 vaccination intent and factors that affect COVID-19 vaccine acceptance
Risk factors for severe COVID-19 disease outcomes
Safety and effectiveness of vaccines to prevent cytomegalovirus (CMV) infection, hepatitis B, herpes zoster, influenza, and meningococcal disease, as well as parental attitudes toward human papillomavirus (HPV) vaccination
"The COVID-19 pandemic has shown that vaccinology research is essential to protecting public health. During a time when the world is focused on new vaccines, it is crucial that interdisciplinary experts from around the world come together to talk about new research on vaccine technologies and insights to promote vaccine confidence for COVID-19 and other infectious diseases," says NFID Medical Director William Schaffner, MD. "ACVR offers a timely and engaging forum for those discussions."
About the Annual Conference on Vaccinology Research (ACVR)
Sponsored by the National Foundation for Infectious Diseases (NFID) for more than 20 years, the Annual Conference for Vaccinology Research (ACVR) is a well-established forum for the exchange of the latest scientific and clinical research in vaccinology between healthcare professionals, trainees and young investigators, government officials, and representatives from academia and industry. The 2021 ACVR sponsored by NFID will be held virtually on April 26-27, 2021. Visit www.nfid.org/acvr for more information.
Contact: Diana Olson, dolson@nfid.org, 301-656-0003 x140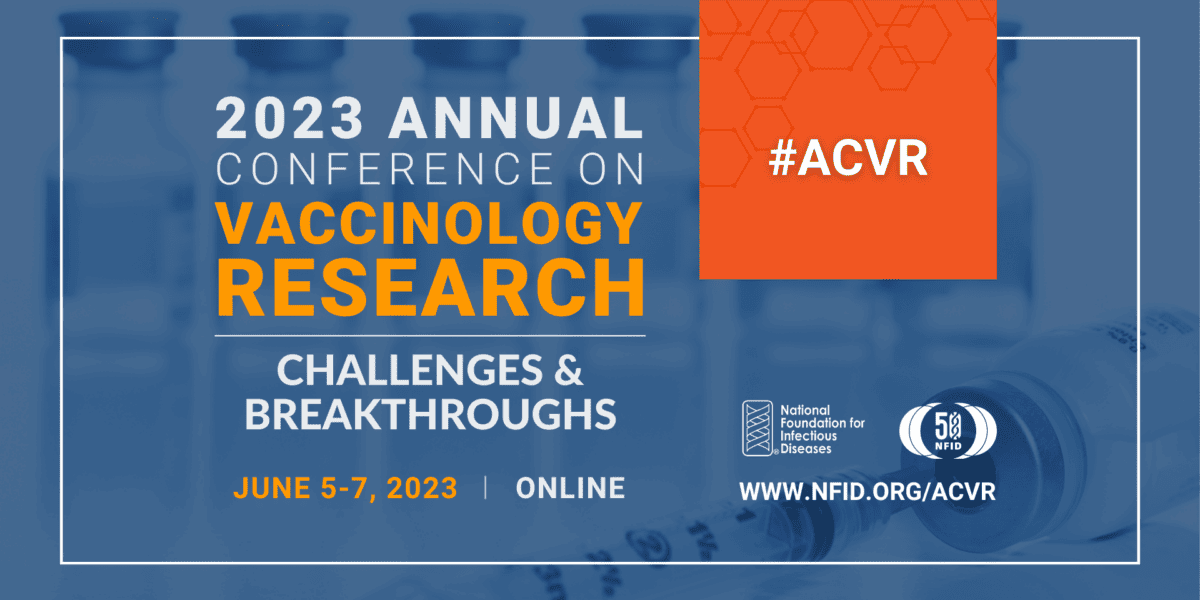 Annual Conference on Vaccinology Research will feature latest science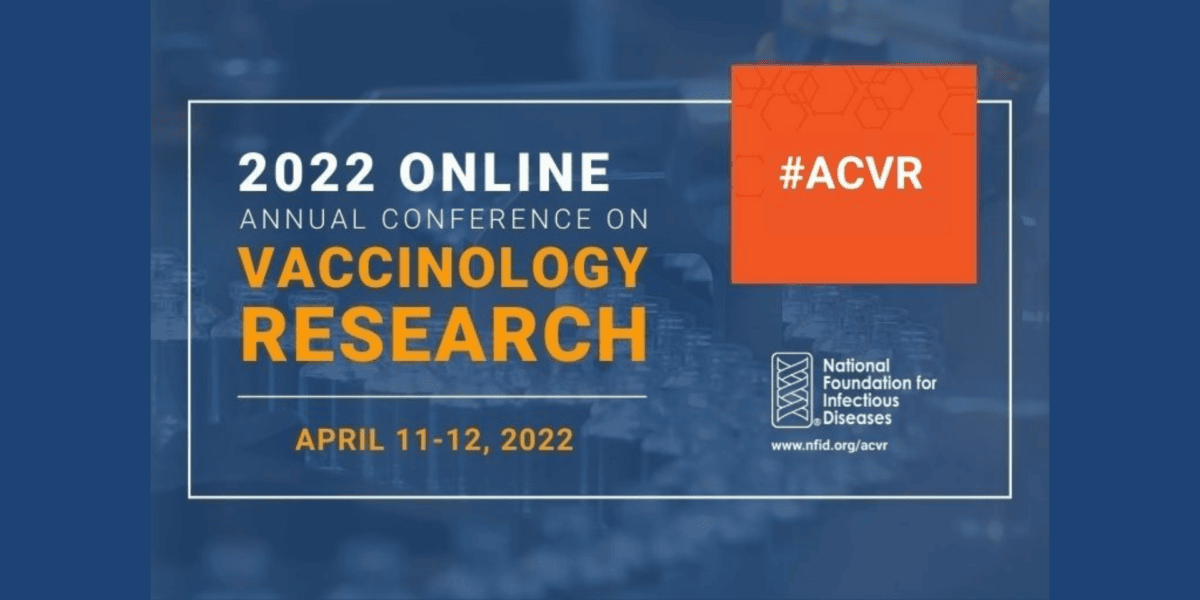 Leading experts will examine the profound impacts of COVID-19 on the future of vaccinology at the Annual Conference on Vaccinology Research