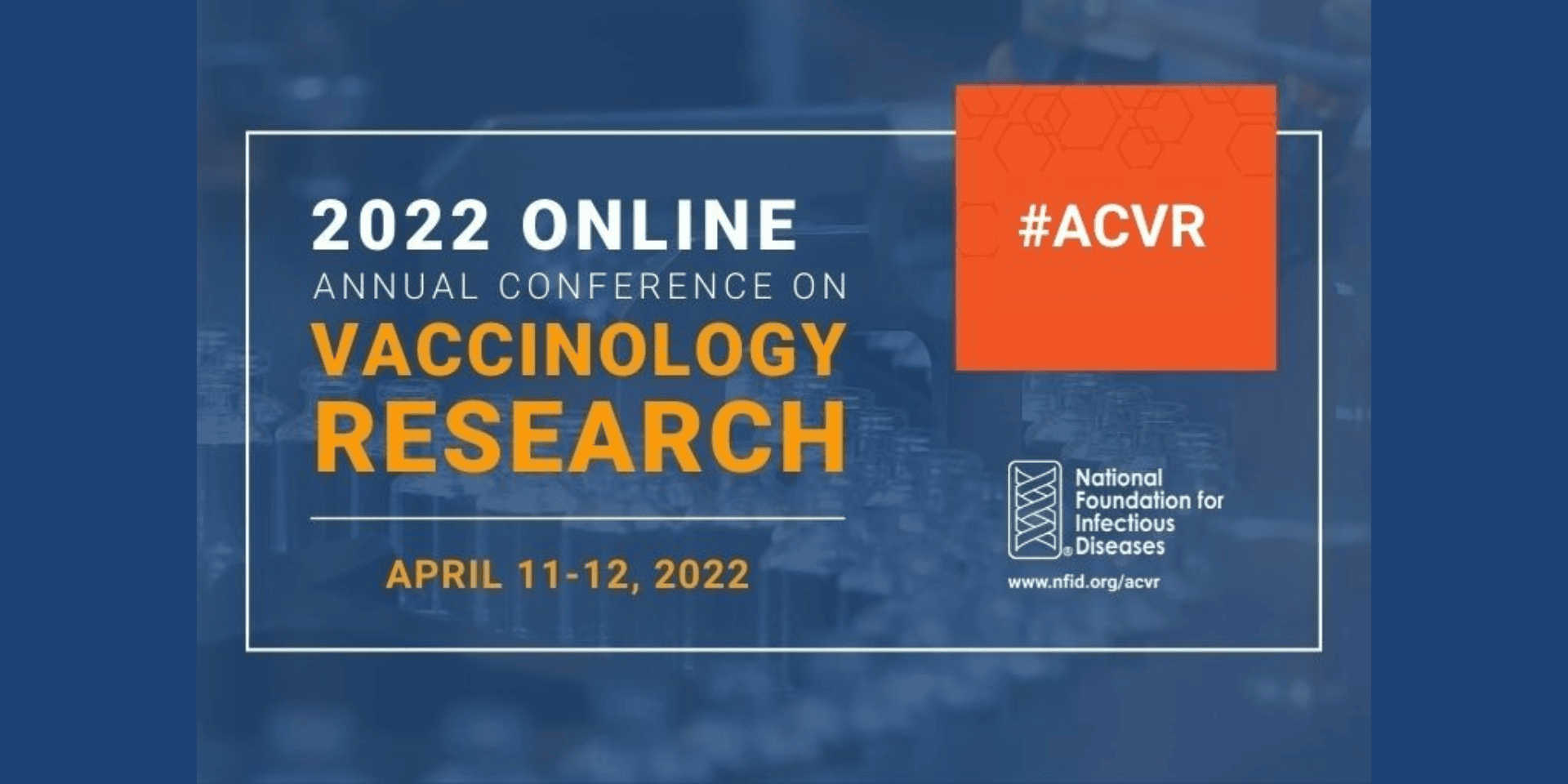 Online Conference Will Address Scientific Challenges and Global Threat of Vaccine Hesitancy
Bethesda, MD (April 5, 2022)—Leading experts in vaccine research and health communications will examine the profound impacts of COVID-19 on the future of vaccinology at the Annual Conference on Vaccinology Research to be held as an online event on April 11-12, 2022. Hosted by the National Foundation for Infectious Diseases (NFID), the conference will focus on lessons learned from COVID-19 and will explore the new "normal" for vaccinology research, addressing scientific challenges as well as the global threat of vaccine hesitancy.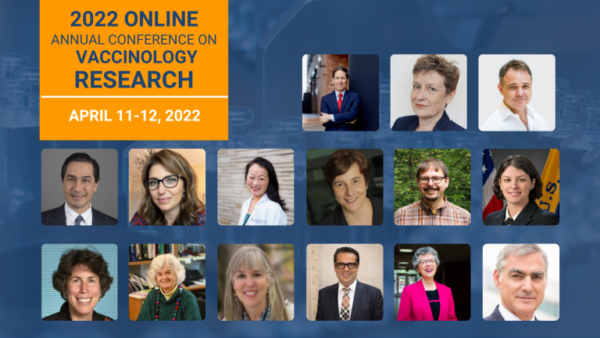 The opening session will feature the Mary Lou Clements-Mann Memorial Lecture in Vaccines, with a presentation on Predicting the Unpredictable: Using Real-World Data in Real-Time by Melanie Saville, MD, MSc, executive director for vaccine research and development at the Coalition for Epidemic Preparedness Innovations (CEPI). Other conference highlights include a keynote presentation on Overcoming the Global Threat of Vaccine Hesitancy by Thomas R. Frieden, MD, MPH, former director of the US Centers for Disease Control and Prevention (CDC) who is now president and CEO of Resolve to Save Lives, an initiative of Vital Strategies, and a closing keynote on Looking Ahead: The "New Normal" for Vaccinology by Wellcome Trust Director Jeremy Farrar, FRS, who received the 2019 Jimmy and Rosalynn Carter Humanitarian Award from NFID for his contributions to the current understanding of the epidemiology, pathogenesis, and treatment of globally important infectious diseases.
NFID has hosted the conference for 25 years as a well-established forum for the exchange of the latest scientific and clinical knowledge in vaccinology. COVID-19 has reshaped the focus of the 2022 conference and sessions will include:
Pandemic Communications: Challenges, Successes, and Lessons Learned, featuring Noni E. MacDonald, MD, MSc, professor of pediatrics at Dalhousie University; Saad B. Omer, MBBS, MPH, PhD, director of the Yale Institute for Global Health and professor of medicine and epidemiology at Yale University Schools of Medicine and Public Health; Sandra Quinn, PhD, professor and chair of the Department of Family Science and a senior associate director of the Maryland Center for Health Equity in the School of Public Health at the University of Maryland; and Scott C. Ratzan, MD, MPA, editor-in-chief of the Journal of Health Communication and distinguished lecturer at CUNY Graduate School of Public Health
Using COVID-19 Experiences to Develop More Effective Vaccines with Dan H. Barouch, MD, PhD, professor of medicine and director of the Center for Virology and Vaccine Research at Harvard Medical School; Florian Krammer, PhD, professor at the Icahn School of Medicine at Mount Sinai; Ruth Link-Gelles, PhD, MPH, an epidemiologist at CDC; and Nicole Lurie, MD, MSPH, director of CEPI-US
During the inspiring Women Leaders in Vaccinology session, NFID Director Kathleen M. Neuzil, MD, MPH, of the Center for Vaccine Development and Global Health at the University of Maryland School of Medicine, will moderate a panel discussion with influential women scientists sharing stories about their career paths, successes, and lessons learned. Panelists include:
NFID Director Cristina Cassetti, PhD, deputy director, division of microbiology and infectious diseases at the National Institute of Allergy and Infectious Diseases, National Institutes of Health
Helen Y. Chu, MD, MPH, associate professor, department of medicine, allergy & infectious diseases at the University of Washington
Kathrin U. Jansen, PhD, senior vice president and head of vaccine research and development at Pfizer Inc.
Katherine L. O'Brien, MD, MPH, director of the department of immunization, vaccines and biologicals at the World Health Organization
"In addition to exploring the impact of COVID-19 on vaccinology, the conference offers a timely and engaging forum for insightful and provocative discussions about the latest developments in vaccinology research. Sessions will address the threat of emerging and re-emerging infectious diseases, and how to prepare for the next pandemic," says NFID Medical Director William Schaffner, MD.
About the Annual Conference on Vaccinology Research
Sponsored by the National Foundation for Infectious Diseases (NFID) for 25 years, the Annual Conference for Vaccinology Research is a well-established forum for the exchange of the latest scientific and clinical research in vaccinology between healthcare professionals, trainees and young investigators, government officials, and representatives from academia and industry. The 2022 conference will be held online on April 11-12, 2022. Visit www.nfid.org/acvr for additional information.
Contact: Diana Olson, dolson@nfid.org, 301-656-0003 x140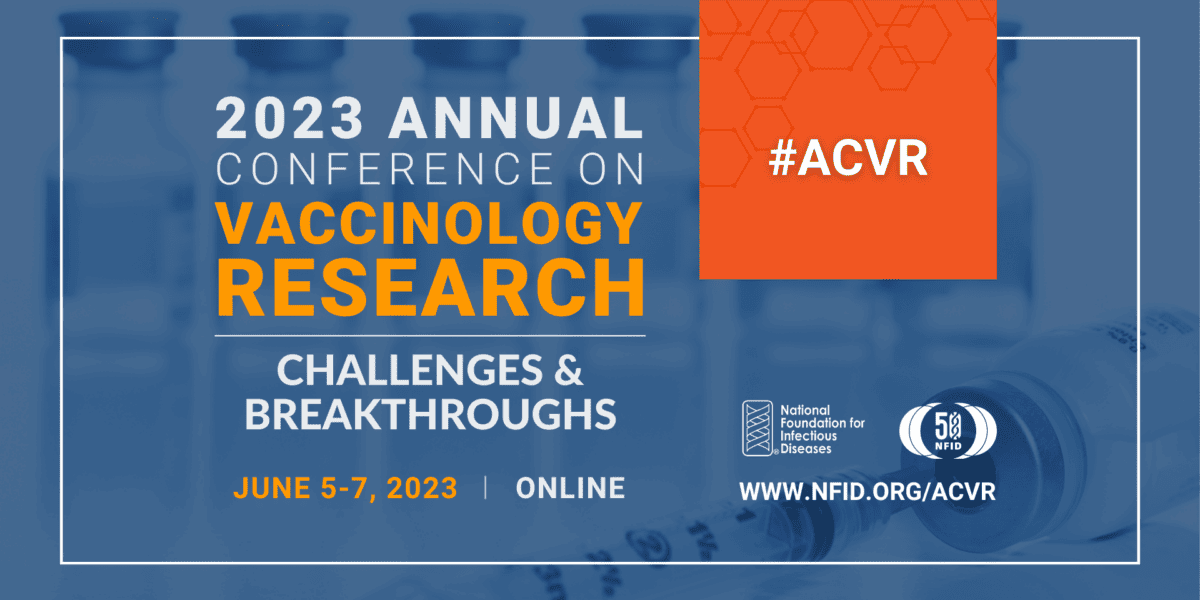 Annual Conference on Vaccinology Research will feature latest science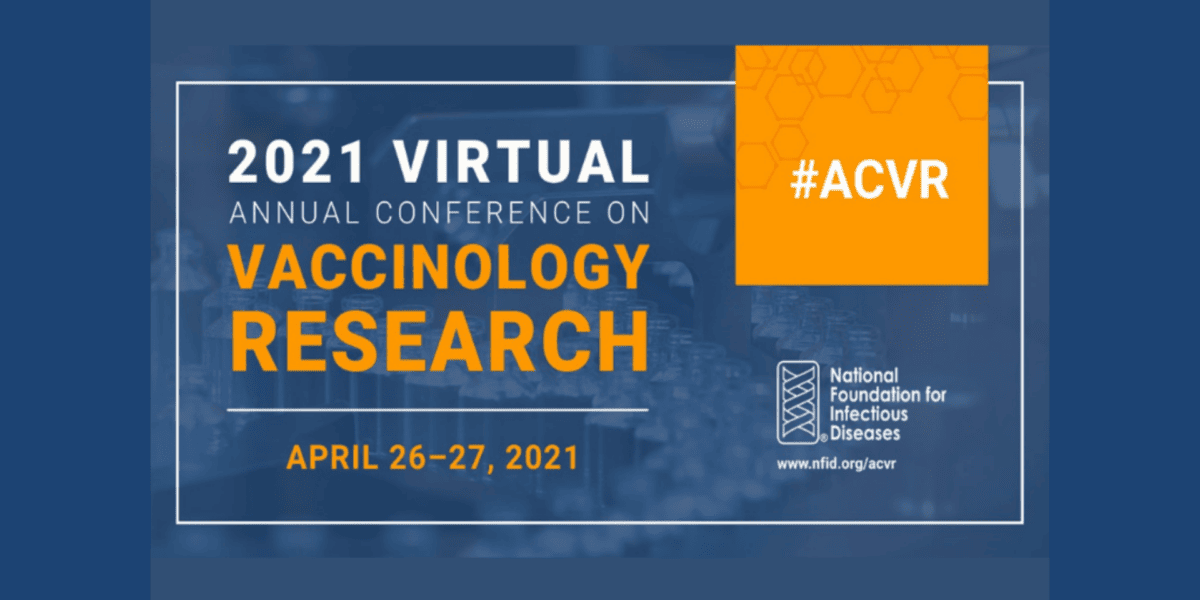 New Data to be Presented on CMV, Hepatitis B, Herpes Zoster, HPV, Influenza, Meningococcal Disease, and More Bethesda, MD (April 20, 2021)—Global infectious disease researchers…