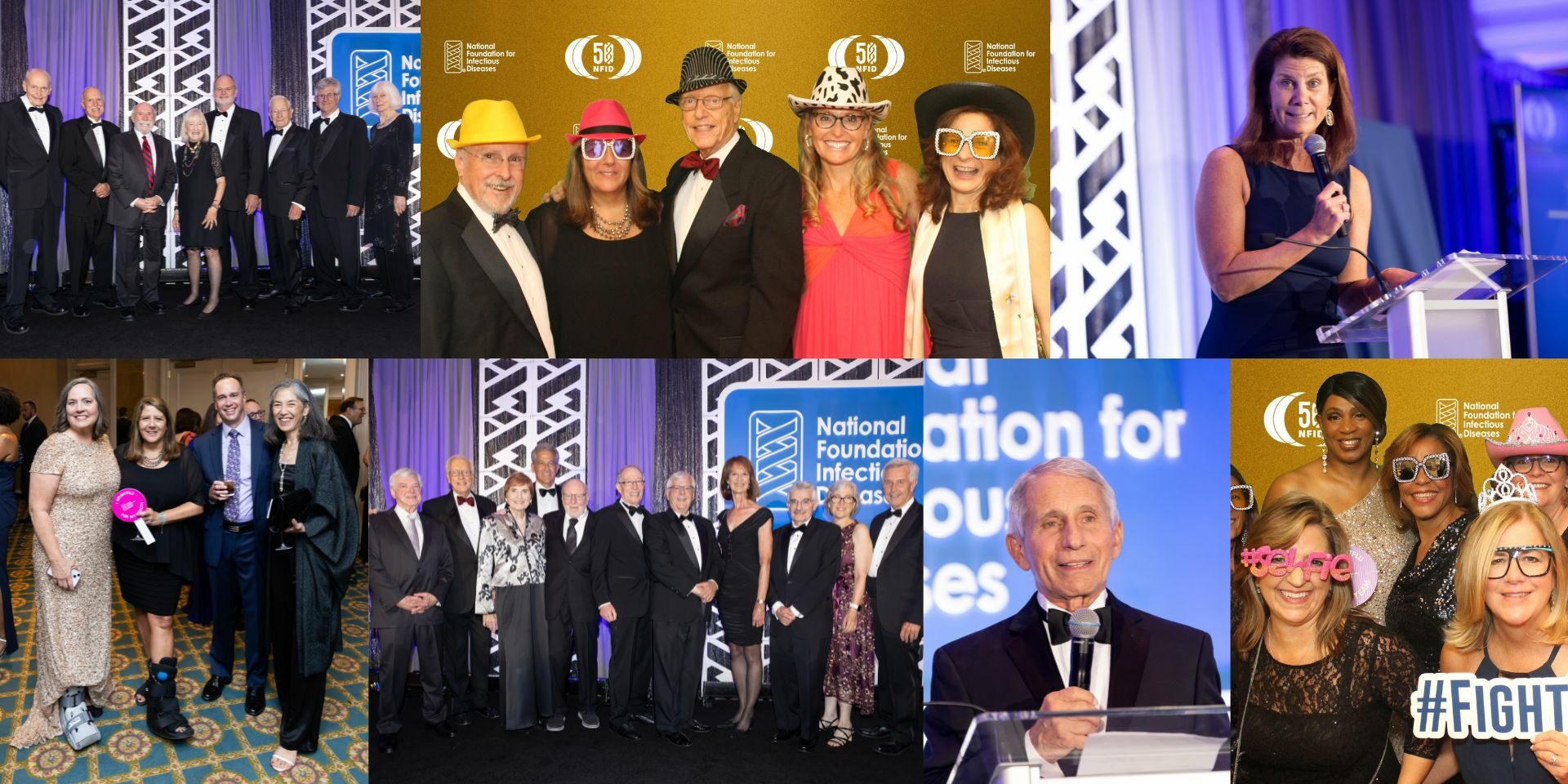 The stars of public health gathered together for the National Foundation for Infectious Diseases (NFID) 50th Anniversary Gala on September 14, 2023, at the Willard InterContinental Washington DC. Guests at the star-studded event included more than 20 past recipients of the prestigious NFID awards and several prior directors of the Centers for Disease Control and Prevention.
Anthony S. Fauci, MD, recipient of the 1989 NFID Maxwell Finland Award for Scientific Achievement, and speaker at many NFID events over the decades, including NFID news conferences on flu and pneumococcal disease in 1985 and 2020, offered his heartfelt congratulations to NFID for its steadfast commitment to protecting public health over 5 decades:
NFID Executive Director and CEO Marla Dalton, PE, CAE, welcomed the audience, thanked NFID supporters, and debuted a video highlighting the remarkable 50-year history of NFID. NFID President Patricia (Patsy) A. Stinchfield, RN, MS, CPNP, then requested a moment of silence to remember the public health heroes and past awardees whom we have lost. Stinchfield reflected on the extraordinary journey that began in 1973 when two visionary individuals—John P. Utz and Richard J. Duma—came together with a shared goal: to create a national organization to support research, education, and prevention of infectious diseases. She recognized audience members including Christopher Utz and Jane Utz Hamilton, who attended in memory of their parents, Jack and Dorothy Utz, as well as 5 award recipients whom NFID was unable to honor in person due to the COVID-19 pandemic:
Penny M. Heaton, MD, 2020 Jimmy and Rosalynn Carter Humanitarian Award recipient
Claire V. Broome, MD, 2020 Maxwell Finland Award for Scientific Achievement recipient
Richard J. Whitley, MD, 2020 John P. Utz Leadership Award recipient
William A. Petri, Jr., MD, MPH, 2021 Maxwell Finland Award for Scientific Achievement recipient
Walter A. Orenstein, MD, 2021 John P. Utz Leadership Award recipient
Stinchfield also acknowledged current and prior members of the NFID Board of Directors and NFID Medical Director Robert H. Hopkins, Jr., MD. NFID Vice President and Awards Chair Kathleen M. Neuzil, MD, MPH, presented a tributes along with a compilation of congratulatory notes to William Schaffner, MD, who retired as NFID medical director in June 2023 and was honored for his decades of service to NFID as a past president, medical director, and current NFID spokesperson:
Widely known as the Oscars of Infectious Diseases, the elegant event was a joyous reunion of friends and colleagues who have dedicated their careers to improving public health!
---
Silent Auction
A highlight of the evening was the Silent Auction with fabulous items including Trips of a Lifetime (provided by AmFund), autographed memorabilia, event tickets, and more, proceeds of which help support NFID.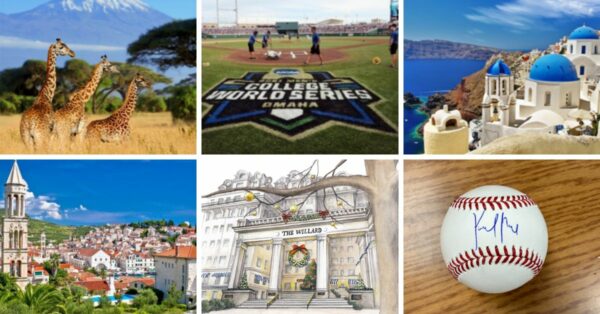 NFID 1973 Giving Society
The evening closed with a look to the future as Stinchfield announced the creation of the NFID 1973 Giving Society and invited all to join her as inaugural members. "NFID was founded in 1973, to help support research and education on the prevention and treatment of infectious diseases," Stinchfield said. "With the advent of social media and other tools to spread misinformation and disinformation, the concerns from 1973 remain relevant today and our mission is as true and strong as ever."
To join the 1973 Giving Society, make a gift or a pledge of $3,000 (over 1-3 years). This investment in the future of education empowers individuals and communities and helps ensure the sustainability of NFID.
---
To join the conversation and get the latest NFID updates, follow NFID on X (Twitter) using the hashtag #NFIDGala, like us on Facebook, follow us on Instagram, visit us on LinkedIn, listen to the Infectious IDeas podcast, and subscribe to receive future NFID Updates.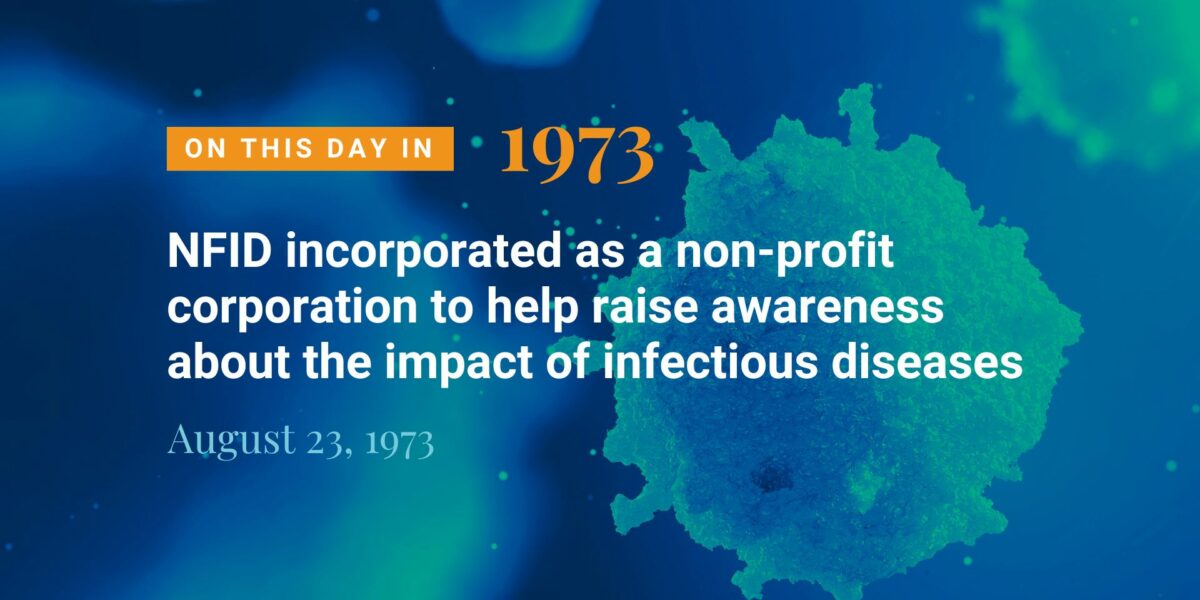 For 50 years, the National Foundation for Infectious Diseases (NFID) has been educating and engaging the public, communities, and healthcare professionals about infectious diseases across the lifespan …