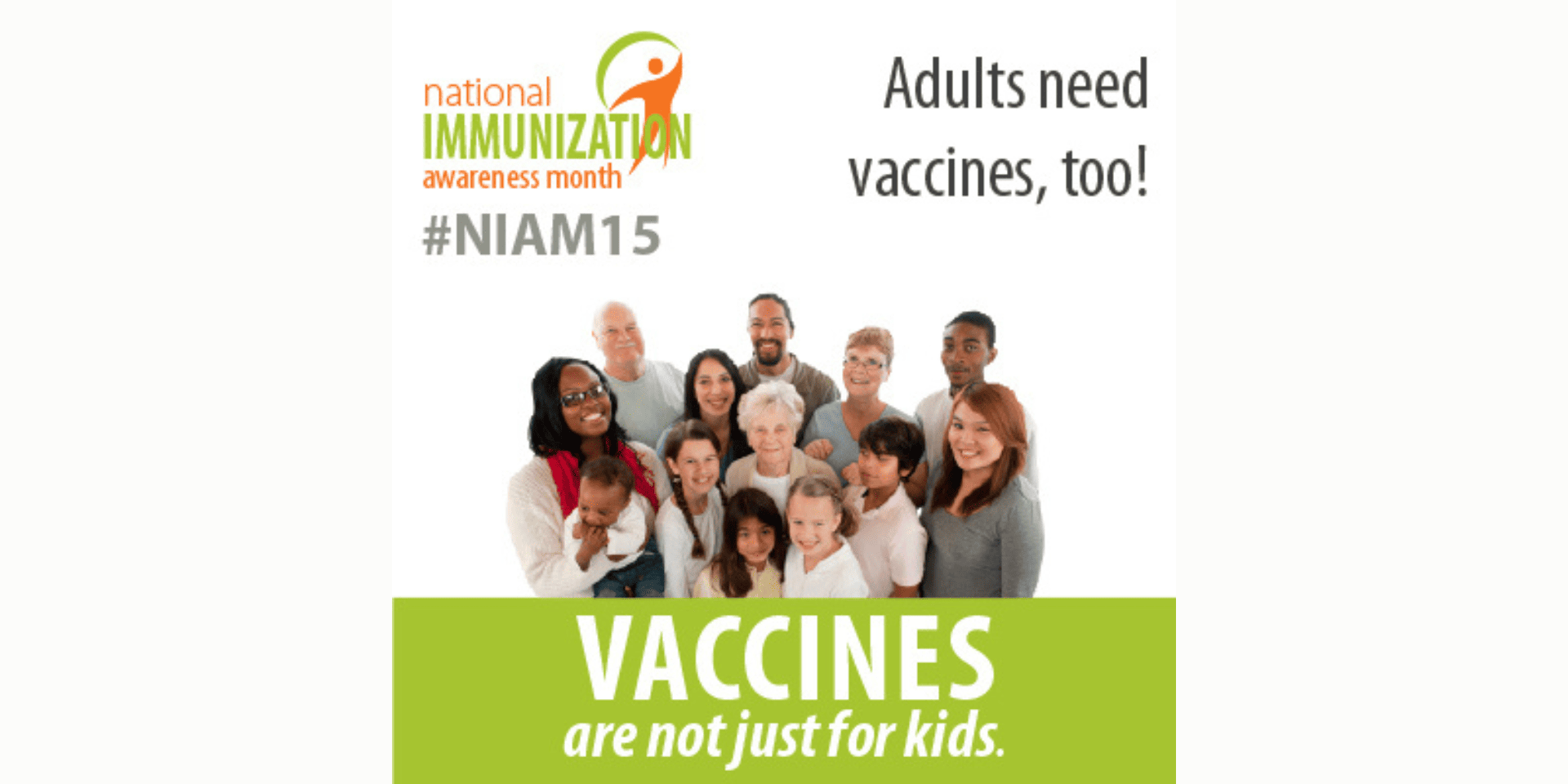 Every August, National Immunization Awareness Month (NIAM) provides an opportunity to highlight the importance of vaccines across the lifespan. As a partnering organization, the National Foundation for Infectious Diseases (NFID) is helping to promote the importance of immunization in keeping our communities healthy.  
Vaccines are one of the greatest public health success stories, and while US immunization rates for children and adolescents are high, adult immunization rates remain notably low. As a result, each year more than 50,000 US adults die due to vaccine‐preventable diseases and related complications. Surveys conducted by the Centers for Disease Control and Prevention (CDC) continually show low rates for all vaccinations in adults–the population in which nearly 95% of all vaccine‐preventable deaths occur. Data indicate that:
Adults are not getting the vaccines they need. The latest CDC data shows that vaccination rates for adults are extremely low (National Health Interview Survey, 2013). For example, immunization rates for Tdap and zoster are 24% or less for adults indicated to receive them. Even adults in high-risk groups are not getting the vaccines they need–only 21% of adults 64 years or younger who are at high risk for complications from pneumococcal disease are vaccinated. This means that each year, tens of thousands of adults needlessly suffer, are hospitalized, and even die as a result of diseases that could be prevented by vaccines.
Most adults don't realize that they need vaccines. National surveys continue to reveal that most adults are not aware of recommended vaccines beyond influenza.
The most important thing healthcare professionals (HCPs) can do to improve adult immunization rates is to make a strong recommendation. Clinicians are a valued and trusted source of health information for adults. Patients rely on them and are much more likely to get the vaccines recommended by an HCP. Patients count on HCPs to let them know which vaccines are necessary and right specifically for them.
"Since adults aren't thinking about vaccines, we need ALL healthcare professionals to use every patient encounter as an opportunity to assess whether any vaccines are needed," Anne Schuchat, MD (RADM, USPHS), Assistant Surgeon General, United States Public Health Service
When a patient is due for a vaccine, HCPs should make a strong recommendation advising them to get the vaccine to help protect them against serious diseases. For some patients, this may be sufficient information to accept the vaccine while others may want to learn more about the vaccine and weigh the risk and benefits of vaccination. For these patients, HCPs should SHARE the following tips:
Share tailored reasons why the recommended vaccine is right for the patient, given their age, health conditions, lifestyle, job, or other risk factors.
Highlight positive experiences with vaccines (personal or from within practice) to reinforce the benefits of vaccination.
Address patient questions and concerns about the vaccine, including side effects, safety, and vaccine effectiveness in plain easy-to-understand language.
Remind patients that vaccines protect them and their loved ones from many common and serious diseases through herd immunity.
Explain the potential costs of contracting a vaccine-preventable disease, including serious health effects, time lost (missing work or family obligations), and financial costs.
Some patients may need additional time to consider information about vaccines or want more details than can be provided during a single office visit. To help these patients make an informed decision on recommended immunizations, provide educational materials and trusted websites for them to review, email or mail reminders about recommended vaccines, and document the conversation to facilitate continued discussion during their next visit.
For more information and resources to address patient questions and concerns about adult vaccines, visit: www.adultvaccination.org.
To join the conversation, follow us on Twitter (@nfidvaccines) using the hashtag #NIAM15, like us on Facebook, join the NFID Linkedin Group, and subscribe to NFID Updates.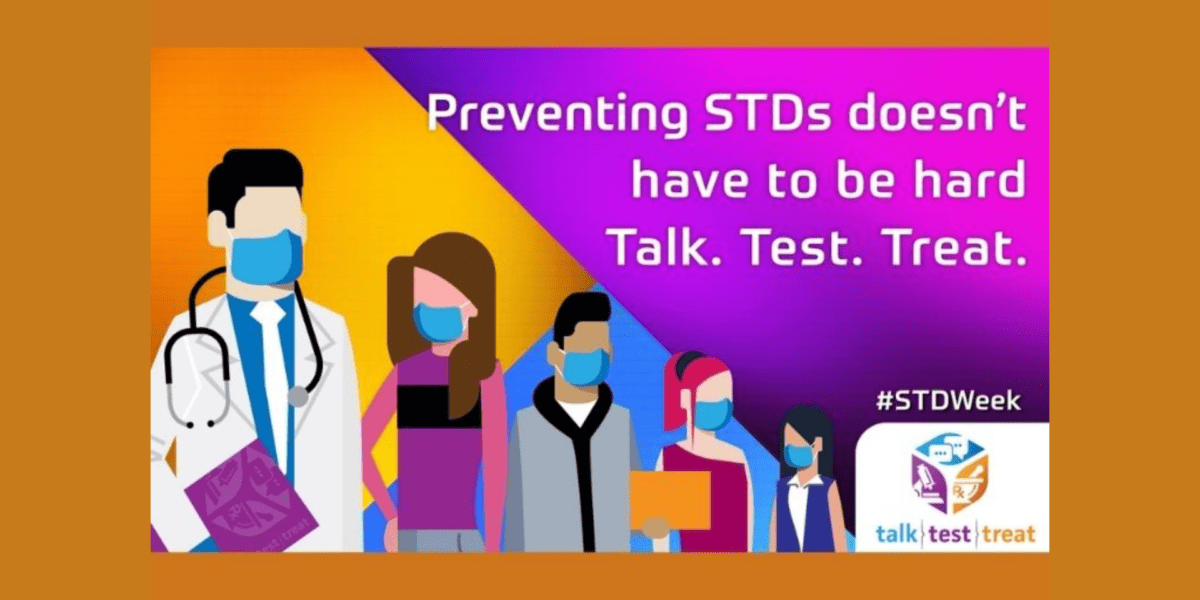 Teen Health Week is April 4-10, 2022, and STD Awareness Week is April 10-16, 2022, both of which provide an opportunity for healthcare professionals to begin lifelong conversations with patients about sexual health and the importance of staying up to date on all recommended vaccines …