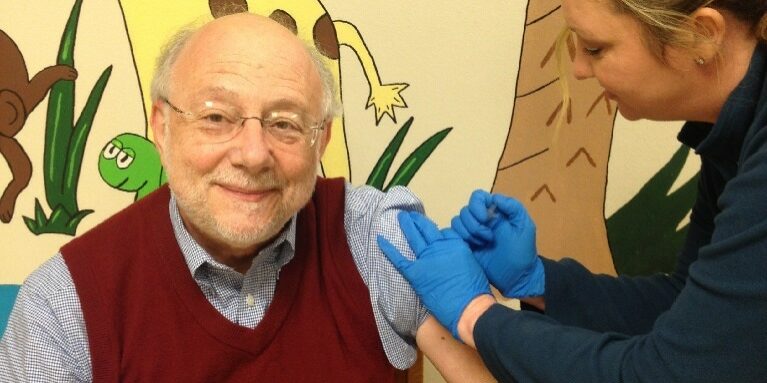 Special thanks to Immediate Past-President Joseph A. Bocchini, Jr., MD, of Willis-Knighton Health System in Shreveport, LA, for this guest blog post on key lessons learned during his years of service on the Board of Directors of the National Foundation for Infectious Diseases (NFID).   
When COVID-19 vaccines first became available, many of us in the public health community were amazed and gratified that the scientific community was able to develop safe, effective vaccines in less than a year, and we thought that surely this success would strengthen public confidence in vaccines.
What happened was the opposite. Not only are COVID-19 vaccines underutilized, but routine immunization rates have declined across the lifespan and state immunization laws are in jeopardy. The mission of NFID compels us to figure out how to effectively address questions and concerns about vaccine safety and efficacy in order to build vaccine confidence, increase vaccination rates, and reduce the burden of vaccine-preventable diseases.
During my time on the Board of Directors, I have seen firsthand the growth of NFID as an educational resource for both the public and healthcare professionals. NFID has played an important role during the pandemic through our collaborations with the Advisory Committee on Immunization Practices (ACIP), Centers for Disease Control and Prevention (CDC), Food and Drug Administration (FDA), and a wide range of partners to reach target audiences with important public health messages. Five key themes have emerged:
1. Trust
The decline in public trust in science and government has implications for public health preparedness and response. We continue to remain susceptible to emerging and re-emerging diseases. Outbreaks and pandemics will continue to occur. Unless there is a foundation of trust, the public will be unlikely to follow future public health guidance. This threat underscores the importance of raising awareness and educating the public about effective prevention and treatment of infectious diseases, as well as adopting communication practices that are built on empathy, transparency, equity, and respect.
2. Change
It is difficult for the public to understand why public health recommendations (for example, masking) may change frequently during a pandemic or outbreak. Many times, initial responses are based on limited information. As scientists and public health experts accumulate new data and knowledge which result in a better understanding of the disease, its transmission, or its treatment, our approach to mitigation strategies and disease management may change. We must learn how to get the message across about why changes are made.
3. Scientific Literacy
We cannot underestimate the importance of educating the public about how science works—not only how and why recommendations change as we learn more, but also why public health recommendations do not change based on one small study.
4. Vaccine Development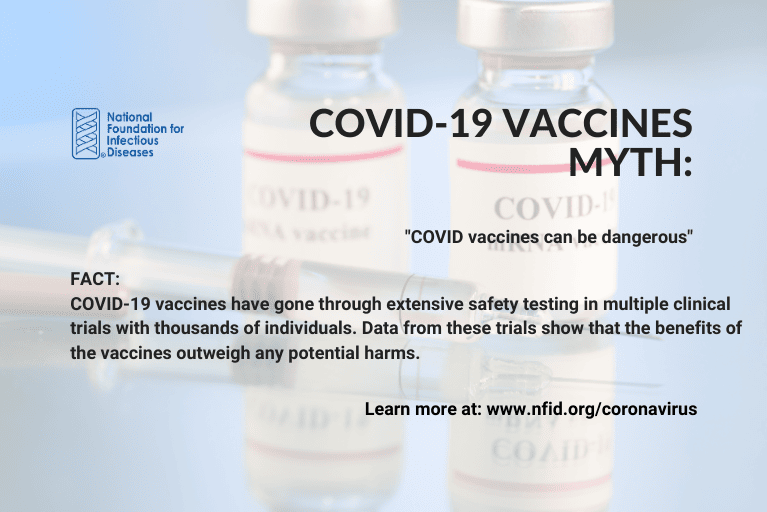 We must educate the public about how vaccines work, how they are developed (and tested), and how vaccine technologies have evolved over decades of scientific research. Advances such as mRNA vaccines provide a strong platform for the development of additional vaccines for a variety of pathogens that we have not previously been able to prevent through vaccination.
#5. Flexibility
We must remain agile and flexible to rapidly respond to new infectious disease challenges such as COVID-19. During the pandemic, NFID has been able to pivot successfully and continues to provide online educational programing to help healthcare professionals stay up to date on new vaccine recommendations, and to help the public health sector become aware of what needs to be done to rapidly and successfully implement vaccine recommendations.
We will continue to face infectious disease challenges. We must be proactive to identify and respond to emerging infections, antimicrobial resistance, and increased vaccine hesitancy. These serious concerns are rapidly changing—we must do our best to stay ahead.
My advice to incoming NFID President Patricia A. Stinchfield, RN, MS, CPNP, is this: Engage and utilize the skills of the Board and the diversity of NFID partners and stakeholders to bring forward the best ideas and best opportunities for a continued impact on improved public health. I also want to gratefully thank the past and current Board of Directors and officers I have worked with, and the remarkable staff and leadership of NFID, all of whom have enriched my tenure and made the advances NFID has achieved possible.
---
To join the conversation and get the latest news on infectious diseases, follow NFID on Twitter, like us on Facebook, follow us on Instagram, visit us on LinkedIn, and subscribe to receive future NFID Updates.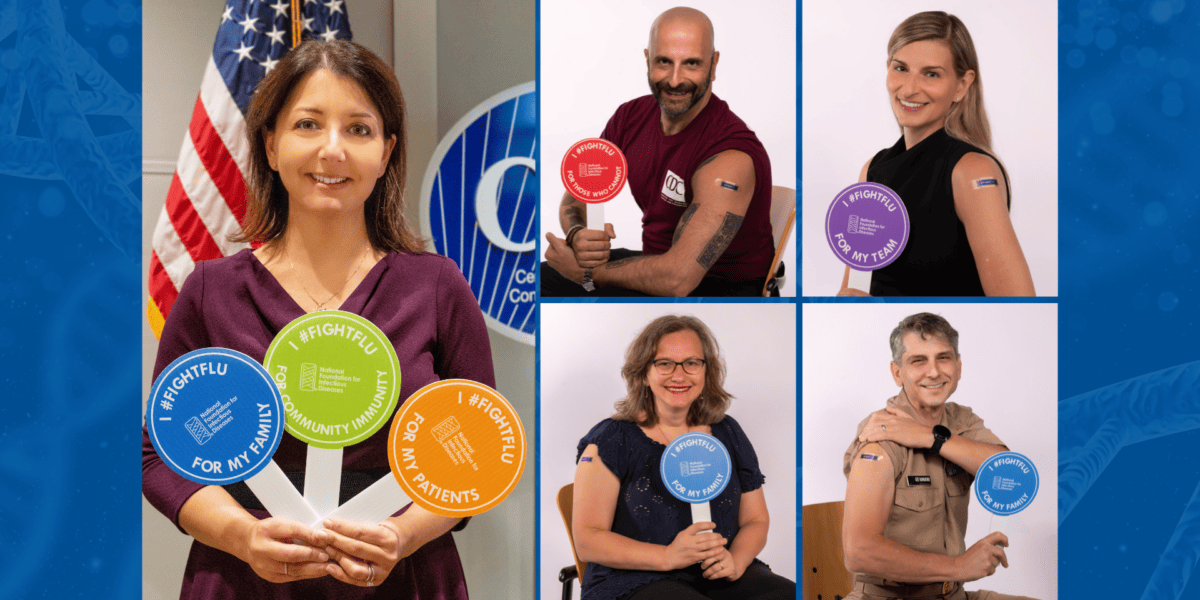 CDC guest post on the importance of disease prevention and leading by example to help protect against flu, COVID-19, and RSV