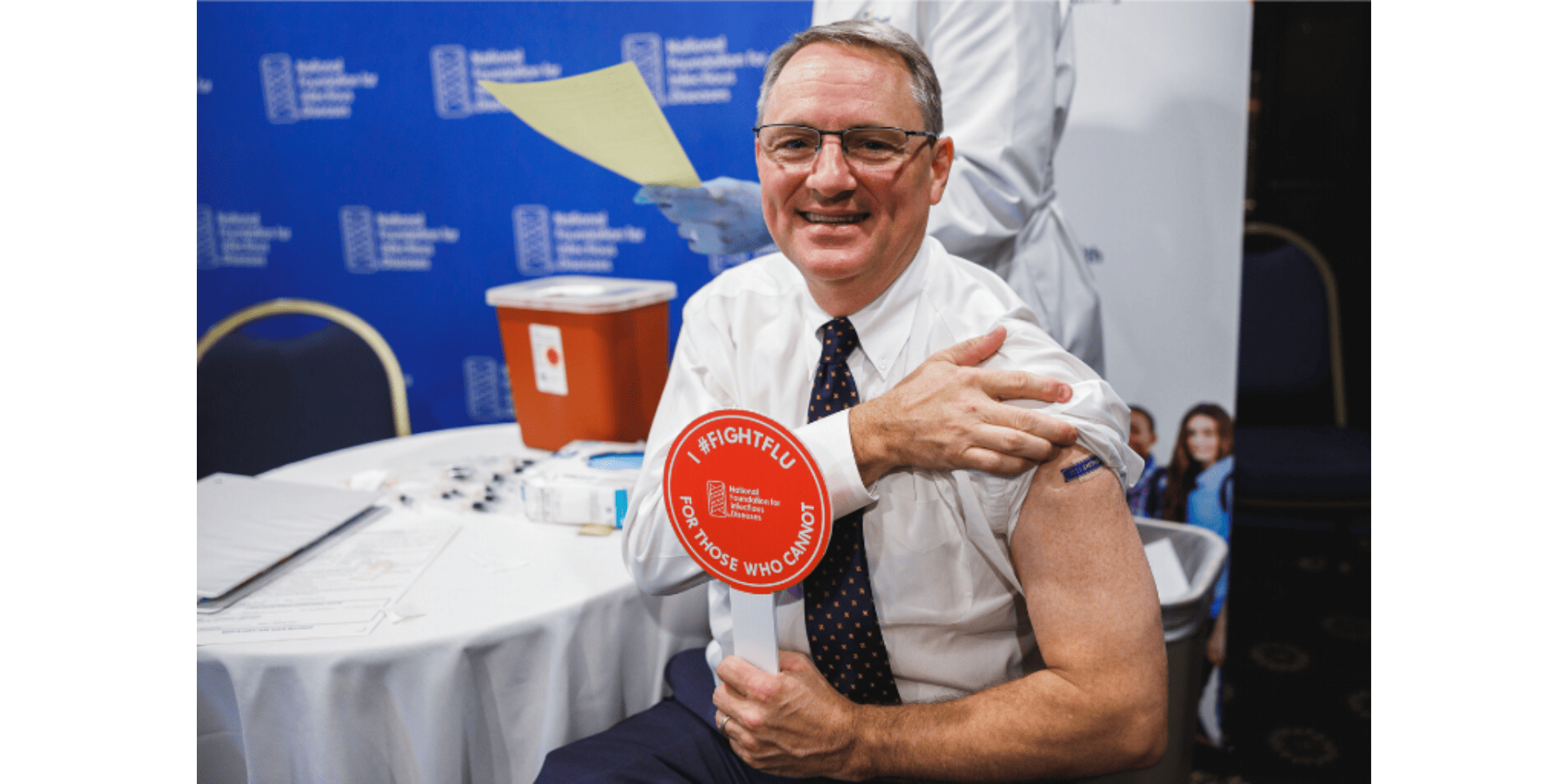 Special thanks to Daniel B. Jernigan, MD, MPH, director of the Influenza Division at the National Center for Immunization and Respiratory Diseases at the Centers for Disease Control and Prevention (CDC), for this guest blog post in honor of National Influenza Vaccination Week (NIVW), December 1-7, 2019.
A recently released CDC co-authored study confirmed that certain chronic health conditions can dramatically increase a person's risk of being hospitalized with an influenza (flu) infection. CDC recommends that everyone age 6 months and older get an annual flu vaccine, but it is especially important for people who are in certain high risk groups, including those who have certain chronic health conditions like diabetes, heart disease, and lung disease (including asthma).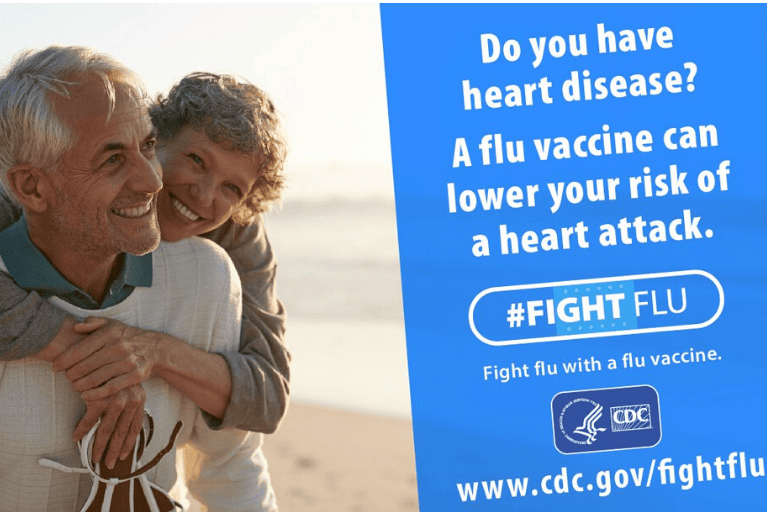 Most people who become sick with flu recover in a few days, but some may develop serious complications, like pneumonia, bronchitis, and sinus infection. For people with certain chronic health conditions, their impacted immune systems not only put them at high risk of these serious flu-related complications, but flu can also make their chronic health problems worse. Even healthy people with well-managed conditions may not be able to fight off infection:
The American Lung Association, American Diabetes Association, and American Heart Association recently issued a joint statement about the need for people living with certain chronic health conditions to get a flu vaccine, just as they take their prescribed medications, as part of their regular healthcare management.
It's not too late to vaccinate—your strong flu vaccine recommendation makes a difference.
As a healthcare professional, your strong recommendation is a critical factor that impacts whether your patients get a flu vaccine this year, and every year. CDC suggests using the SHARE method to make a strong recommendation and provide important information to help your patients make informed decisions about vaccination. Previous flu vaccination coverage data have shown that few people get vaccinated against flu after the end of November. In honor of NIVW, help protect your patients, including those with chronic health conditions, by recommending a flu vaccine.
Vaccination is the First and Best Line of Defense
In the US, CDC monitors flu activity year-round by working collaboratively with many state, local, and territorial partners. Flu activity is increasing nationally and there is significant circulation of three different viruses. The good news is that most flu vaccines in the US protect against four different viruses. As long as flu viruses are circulating, it is not too late to recommend and give a flu vaccine to patients with chronic health conditions.
While vaccine effectiveness can vary, recent studies show that, on average, flu vaccination reduces the number of flu-related trips to the doctor and can help prevent severe flu illness requiring hospitalization. In people who get vaccinated but still get sick, flu vaccination can reduce the severity and duration of the illness.
Communicating that the benefits of receiving the flu vaccine far outweigh the side effects is critically important to ensure all people, especially those living with certain chronic health conditions, are protected from flu. Public health and healthcare professionals are critical to ensuring that all embrace vaccination with confidence.

—CDC Director Robert Redfield, MD
For more information about flu prevention, visit www.nfid.org/flu and www.cdc.gov/flu. View the NFID flu & chronic health conditions toolkit at: www.nfid.org/loweryourflurisk.
To join the conversation and get the latest news on infectious diseases, follow NFID on Twitter using the hashtags #LowerYourFluRisk and #FightFlu; like us on Facebook; follow us on Instagram; join the NFID LinkedIn Group; and subscribe to receive future NFID Updates.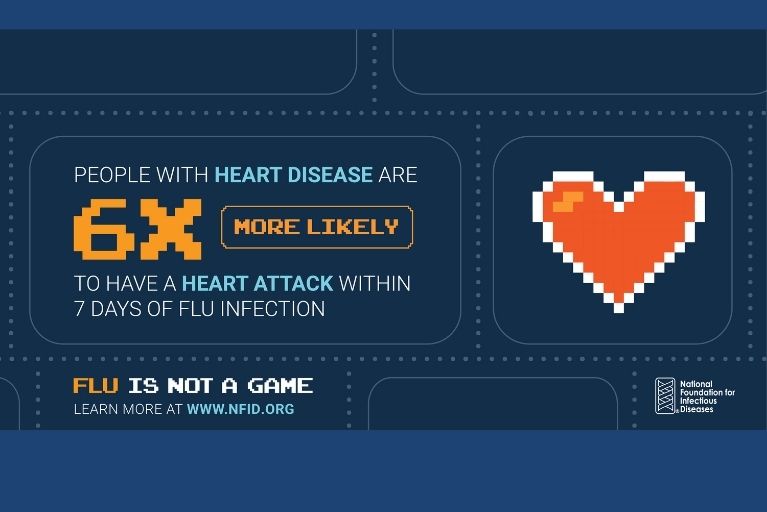 In the US, heart disease is a leading cause of death, causing one in four deaths. To help raise awareness about the importance of a heart-healthy lifestyle, American Heart Month is observed in the US each February, making it the perfect time for healthcare professionals to talk with at-risk patients about the need to stay up to date on all recommended vaccines …