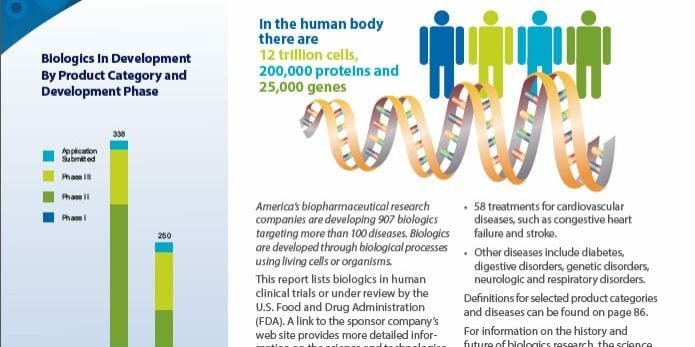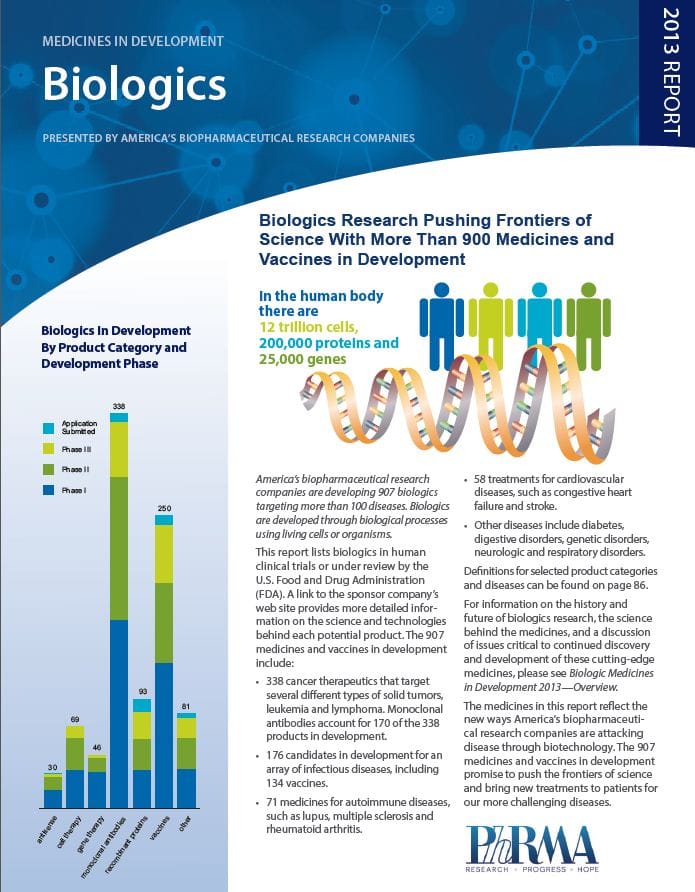 Since Edward Jenner first created the smallpox vaccine in 1796, vaccines have continually proven to be critical to the health of humans worldwide. Since 2006, we even an HPV vaccine that can prevent certain cancers! Currently, the US licenses vaccines for 27 different diseases and according to a recent report from the Pharmaceutical Research and Manufacturers of America (PhRMA), 2013 Medicines in Development: Biologics, there are 134 vaccines for infectious diseases in human clinical trials or under review by the US Food and Drug Administration.
Included among these vaccine candidates are HIV prevention vaccines in Phase II clinical trials as well as various next generation versions of current vaccines, such as those to prevent tetanus, diphtheria, and pertussis. There are also several different influenza vaccines in development–most for the 2013-14 flu season–but some are also for longer lasting vaccines that could eliminate the need for annual influenza vaccination. Some of these new candidates will be presented and discussed during the 16th Annual Conference on Vaccine Research scheduled for April 22-24, 2013 in Baltimore, MD.
Research and development is all about the possibilities and potential of the scientific world. And the potential clearly exists for future vaccines that may prevent and eradicate costly and, in some cases, deadly diseases including HIV, pertussis, or even the flu.
Learn more about vaccines in development at the 16th Annual Conference on Vaccine Research.
To join the conversation, follow us on Twitter (@nfidvaccines) and use the hashtag #ACVR.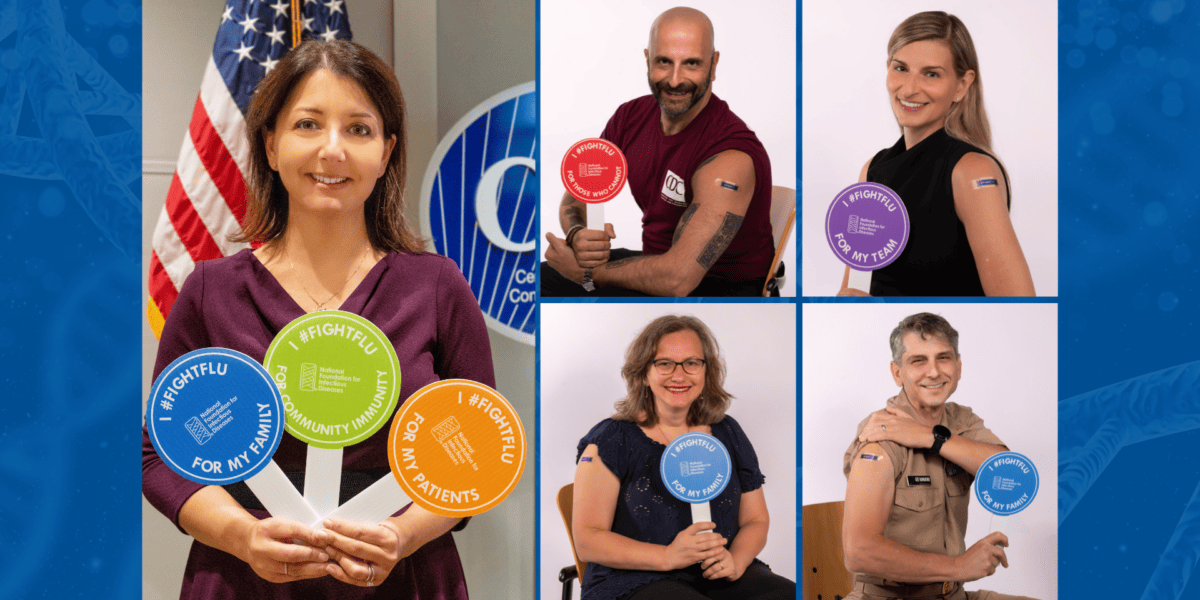 CDC guest post on the importance of disease prevention and leading by example to help protect against flu, COVID-19, and RSV