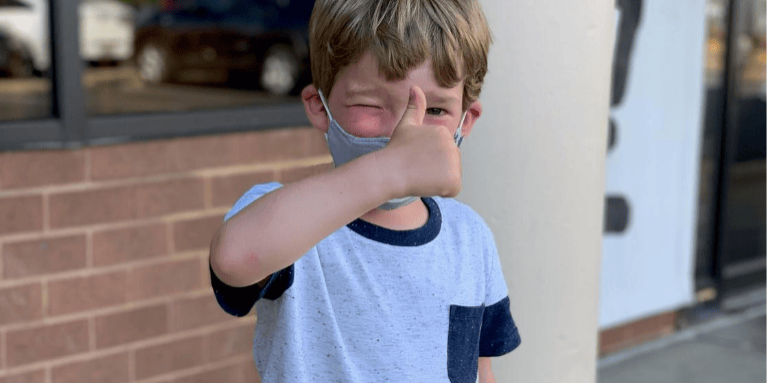 August is National Immunization Awareness Month (NIAM), an annual observance to highlight the importance of disease prevention through vaccination. Special thanks to Susan for sharing her story about keeping her son up-to-date on routine vaccinations during the COVID-19 pandemic.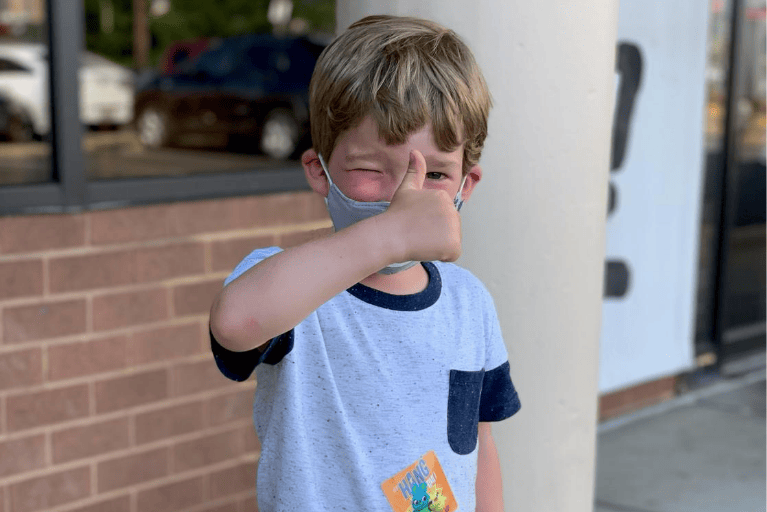 The COVID-19 pandemic has had a profound impact on our lives, routines, and schedules. In the spring, following guidance from local and state health officials, routine healthcare appointments were suspended in communities across the country. Families chose to, or were required to, postpone regularly scheduled check-ups, impacting countless children due for routine immunizations. Our family was no exception. COVID-19 necessitated we cancel or postpone plans already on our calendars, including our son's annual well-child appointment which included recommended vaccinations.
Five months later and overdue for his four-year-old checkup, we went to see our pediatrician. It had been seven months since we had set foot in the doctor's office—perhaps not surprisingly, there were small worries on my mind.
A few weeks ago, I was caught off guard by my son's apprehension in returning to the swimming pool for lessons after many months away. [Would he be similarly scared returning to the doctor's office? Fortunately, he wasn't.]
I explained to my now four-and-a-half-year-old, in terms he could understand, what a vaccine is and why they are important. I told him that he would receive a sticker at the end of his appointment for being brave. [Would they still be giving out stickers? They were and he immediately picked one with characters from Toy Story 3 and slapped it on the front of his t-shirt!]
I worried about how he would handle shots as a little kid, no longer a toddler. [Would he get upset? He cried a bit.] But as I have countless times before, I held him. And on our way home we donned our masks once more and stopped at our local ice cream shop. We both got a treat to-go, which made the "owwies" feel a lot better.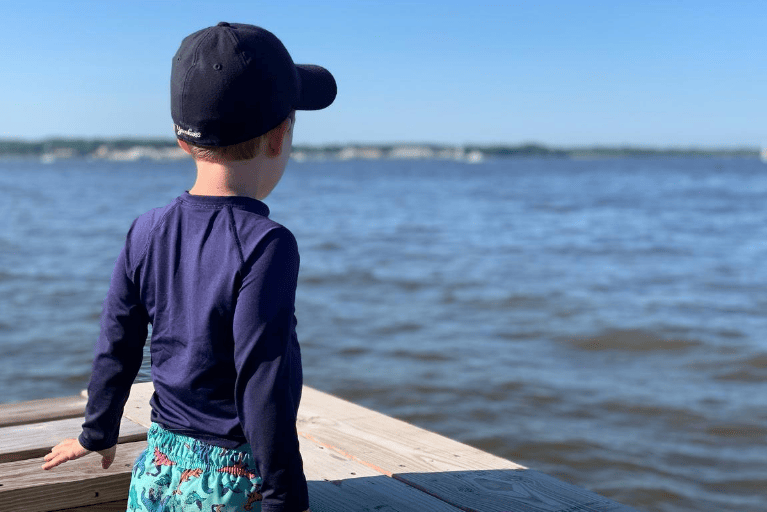 These were all small worries, fleeting moments in time. I can only imagine they are nothing compared to the anxiety of a parent without access to adequate healthcare for their child. I imagine they look microscopic compared to the worry of a parent whose child has a compromised immune system, or who has a health condition precluding them from getting recommended vaccines. Vaccinating my child protects not only him and our family from preventable diseases and outbreaks, but also our community.
We are privileged. We can trade our small worries and short-lived "owwies" for the comfort, confidence, and reassurance that comes with protection from diphtheria, tetanus, and whooping cough; protection from polio; protection from measles, mumps, and rubella; and protection from chickenpox. We are safer. Our family is safer. Our community is safer.
If it remains safe to do so, Max will return to socially distant preschool this fall, up-to–date up on all his immunizations.
I encourage all parents and caregivers to call their healthcare professional to discuss recommended vaccines. If you do go in for a visit, I hope you will find a practice like ours, with its typical abundance of hand sanitizer, and more recent additions of plexiglass at check-out; an office doing everything it can to keep everyone who enters safe. Remember to bring your masks and wear them during your visit, and don't forget (as I did) a book or two—there likely won't be a communal book or toy in sight…but with any luck, there will be stickers.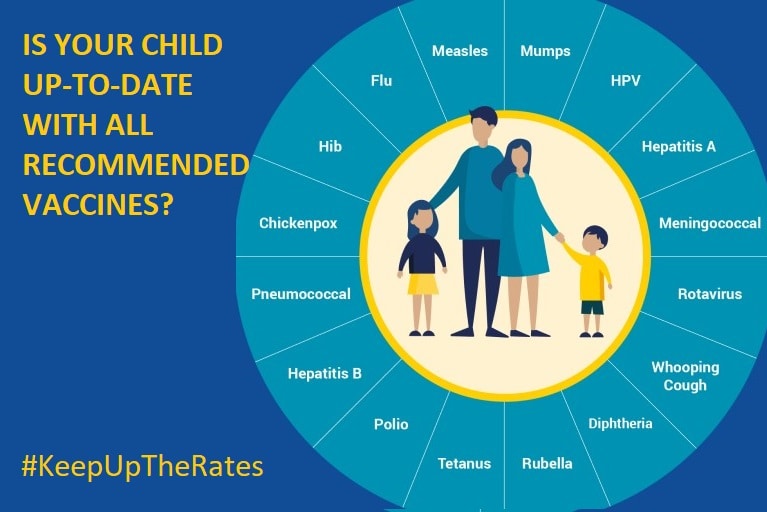 Learn more about the importance of staying up-to-date on all recommended vaccines at www.nfid.org/KeepUpTheRates.
To join the conversation and get the latest news on infectious diseases, follow NFID on Twitter using the hashtag #KeepUpTheRates, like us on Facebook, follow us on Instagram, join the NFID LinkedIn Group, and subscribe to receive future NFID Updates.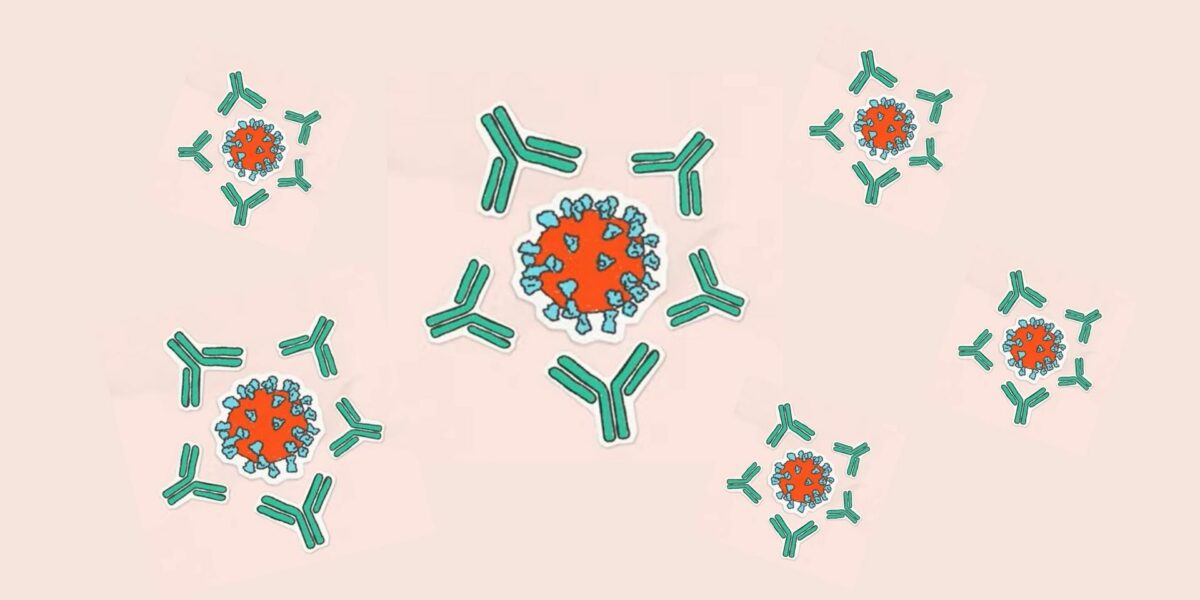 As diseases continue to emerge, reemerge, and evolve, the development and use of advanced interventions such as monoclonal antibodies are critical for protecting public health …