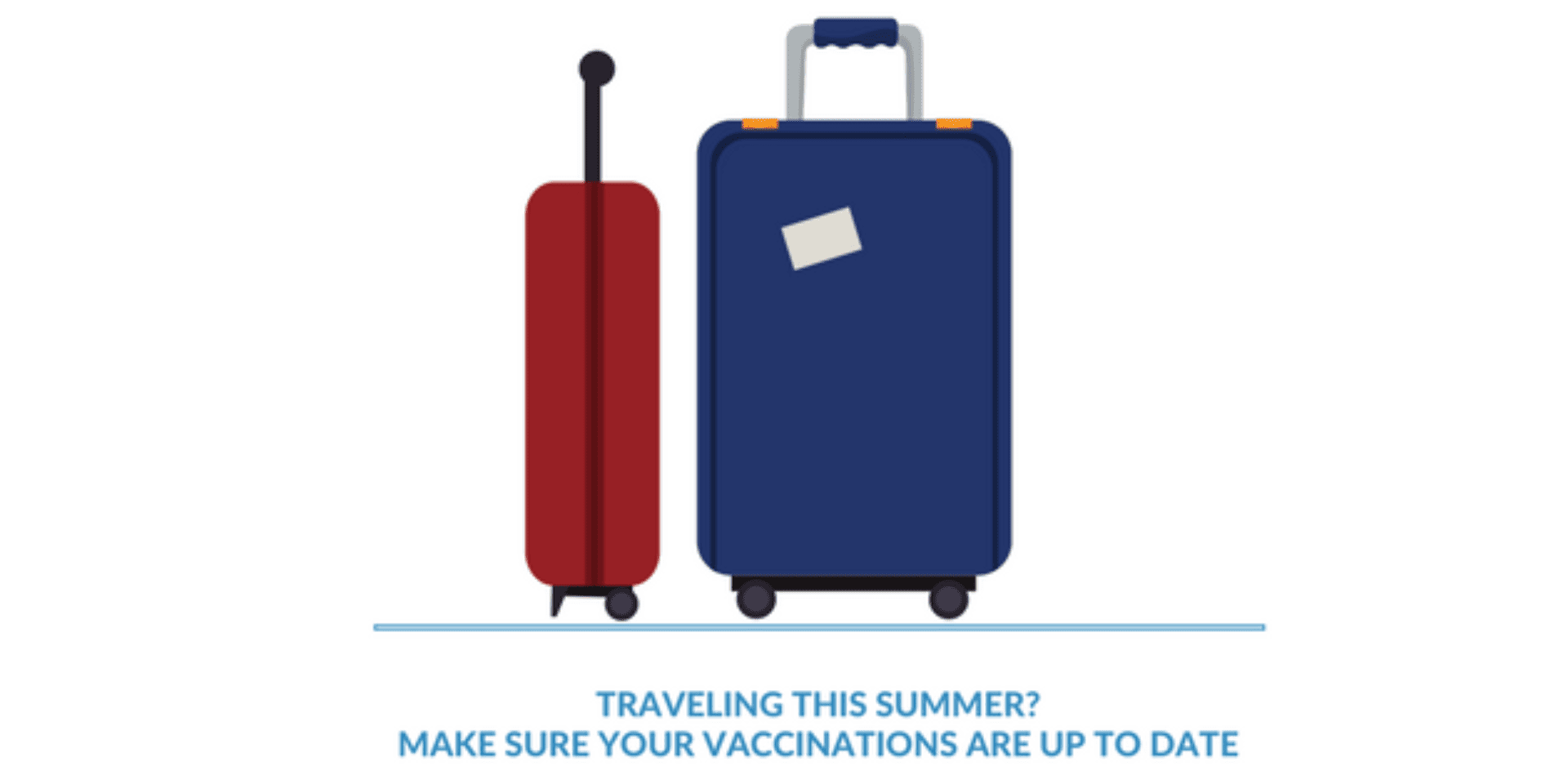 Planning to travel overseas this summer? Depending on your destination, you may need specific vaccines before you travel. Some types of international travel, especially to developing countries and rural areas, may have higher health risks depending on your destination, activities planned during travel, your current health, and your vaccination history. Additionally, certain countries have vaccine requirements and will request proof of immunization before allowing entry into the country.
Vaccine-preventable diseases that have become rare in the United States, such as measles and pertussis, are still common in other parts of the world. Certain activities, such as attending crowded events, can increase the spread of infectious disease. No matter where you plan to go, you should make sure that you (and your family) are up to date on all recommended vaccinations before traveling abroad to lower the chances for getting and spreading disease.
Here are a few tips to keep in mind to help ensure that vaccine-preventable diseases do not ruin your summer travel plans: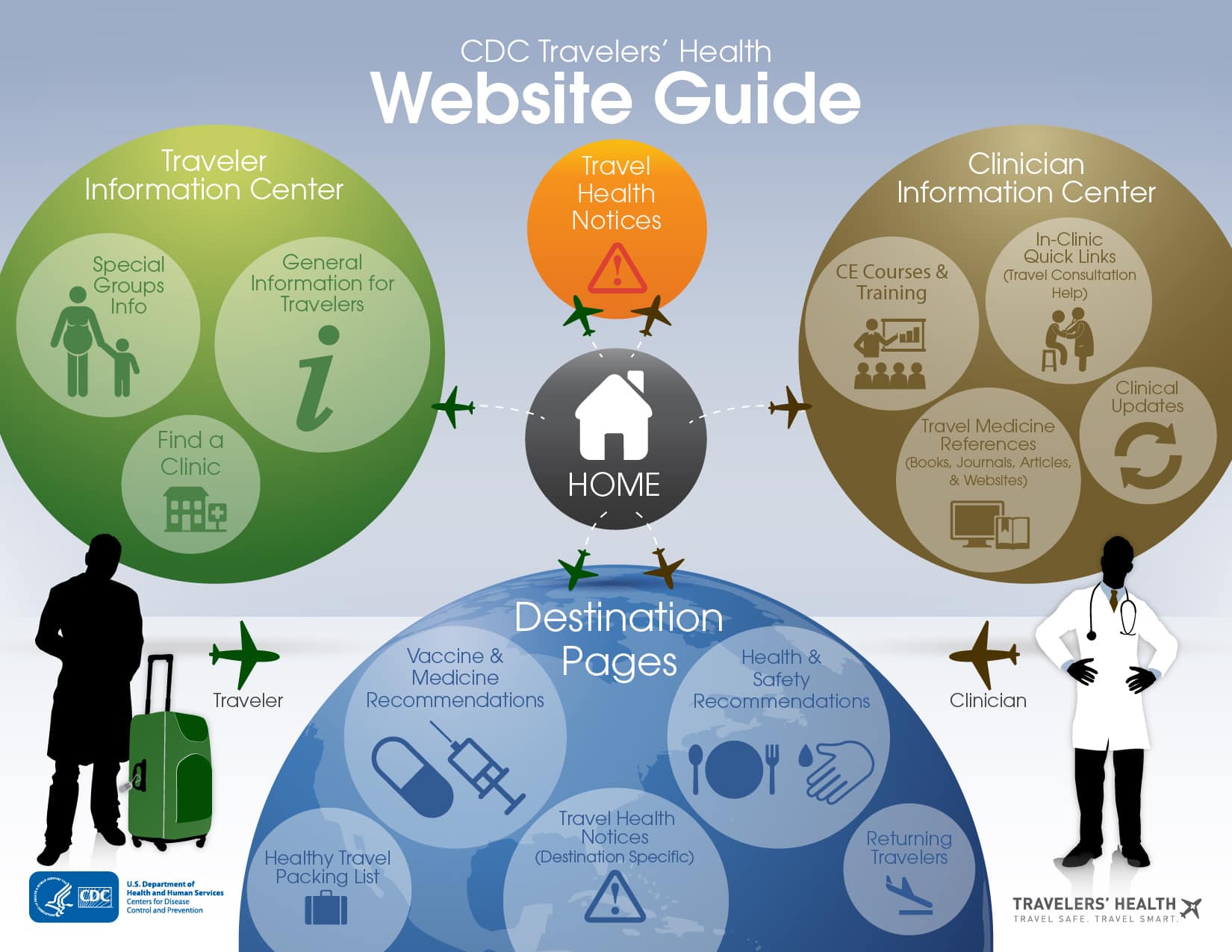 Plan ahead. Locating your immunization records and getting all recommended travel vaccinations prior to travel may take some time. Learn about recommended travel vaccines on the Centers for Disease Control and Prevention (CDC) Travel Website.
Schedule a visit with your healthcare professional (HCP) at least four to six weeks before you travel. You may need this much time to complete a vaccine series to ensure you are fully protected, and to allow your body enough time to build up immunity. Be sure to tell your HCP if you have a weakened immune system or are pregnant or breastfeeding, as that may impact vaccine recommendations.
Ask about routine vaccinations. When you visit your HCP, ask about routine vaccinations as well as the vaccinations recommended for the countries you are visiting.
Visit a specialized travel clinic or local health department if your HCP doesn't stock the recommended travel vaccines.
Before you travel, view CDC Health Alerts to learn about any current health issues related to your travel destination such as disease outbreaks, special events, natural disasters, or other conditions that may affect travelers' health.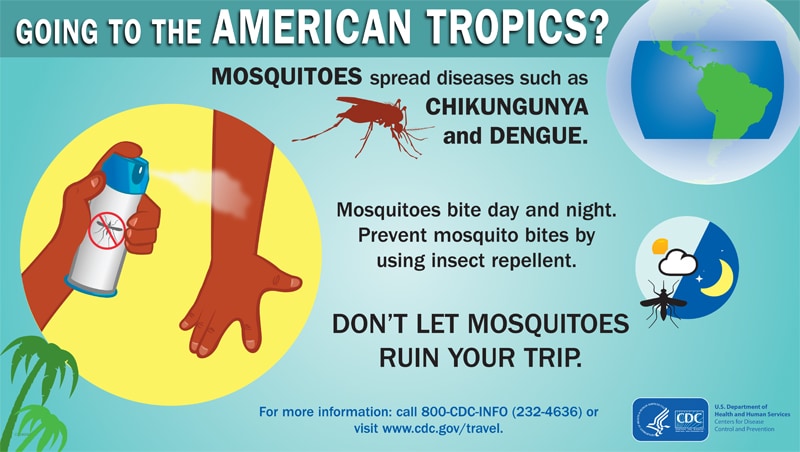 Use precautions during travel. Be careful what you eat and drink and wash your hands often with soap and water or alcohol-based hand sanitizer. Since bugs (including mosquitoes, ticks, and some flies) can spread a number of diseases use insect repellent and don't touch animals, especially monkeys, dogs, and birds.
View additional resources for more information:
Safe travels and bon voyage!
To join the conversation, follow us on Twitter (@nfidvaccines), like us on Facebook, join the NFID Linkedin Group, and subscribe to NFID Updates.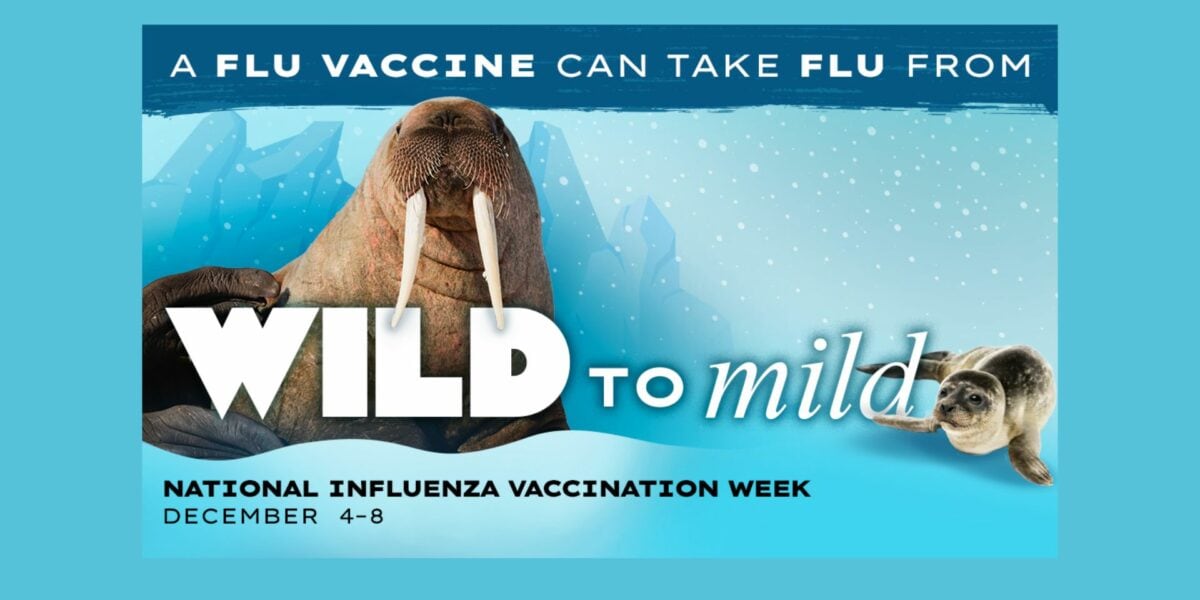 With flu activity on the rise and vaccination rates lagging across the US, NFID is reminding everyone age 6 months and older to get vaccinated against flu