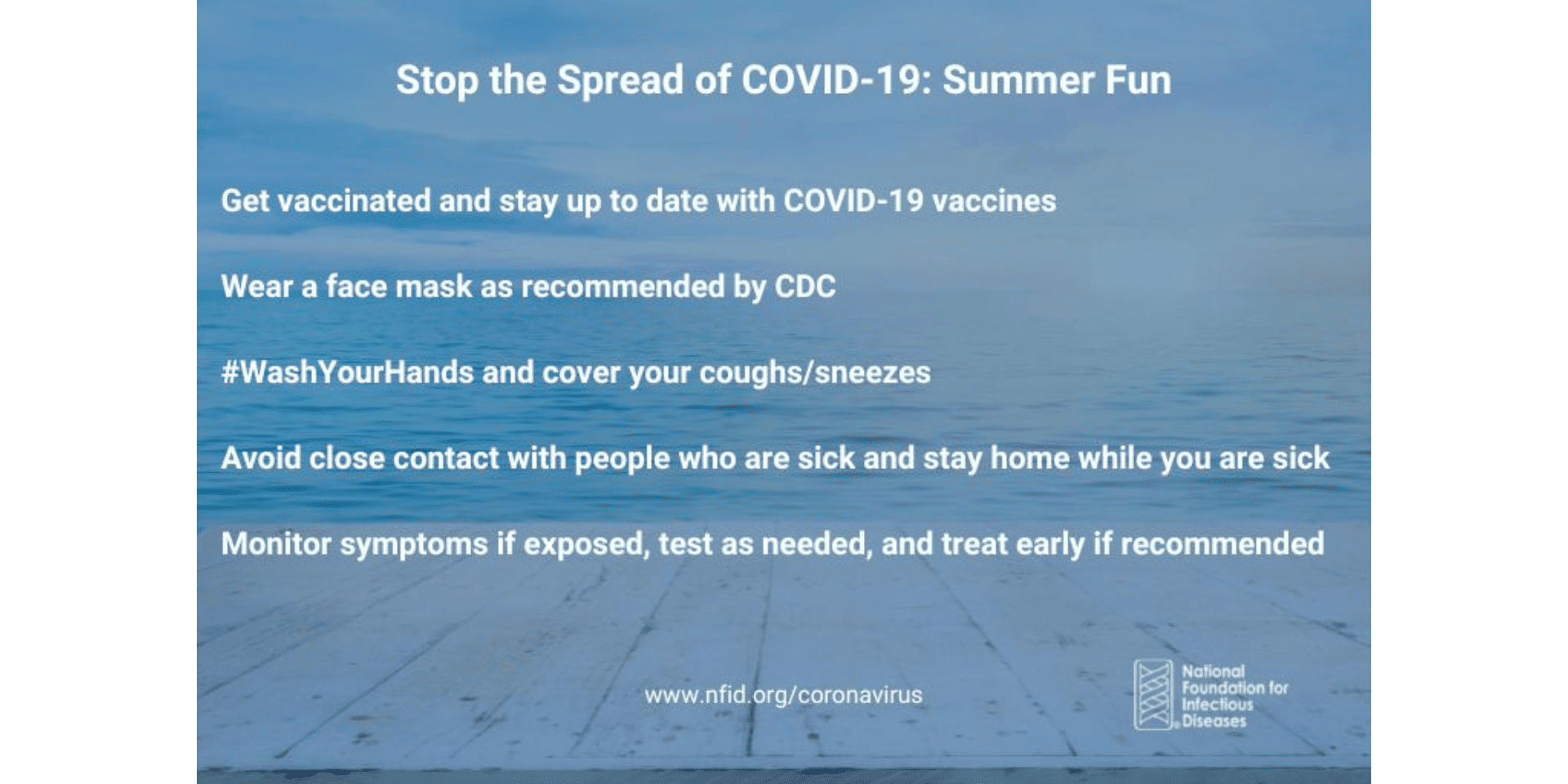 In the US, Memorial Day is the unofficial start of summer. After a long season of COVID-19, things are finally starting to look brighter as COVID-19 vaccination rates are climbing, and cases, hospitalizations, and deaths due to the virus are now decreasing in the US. We asked leaders of the National Foundation for Infectious Diseases (NFID) for their tips to stay healthy on Memorial Day, and throughout the summer …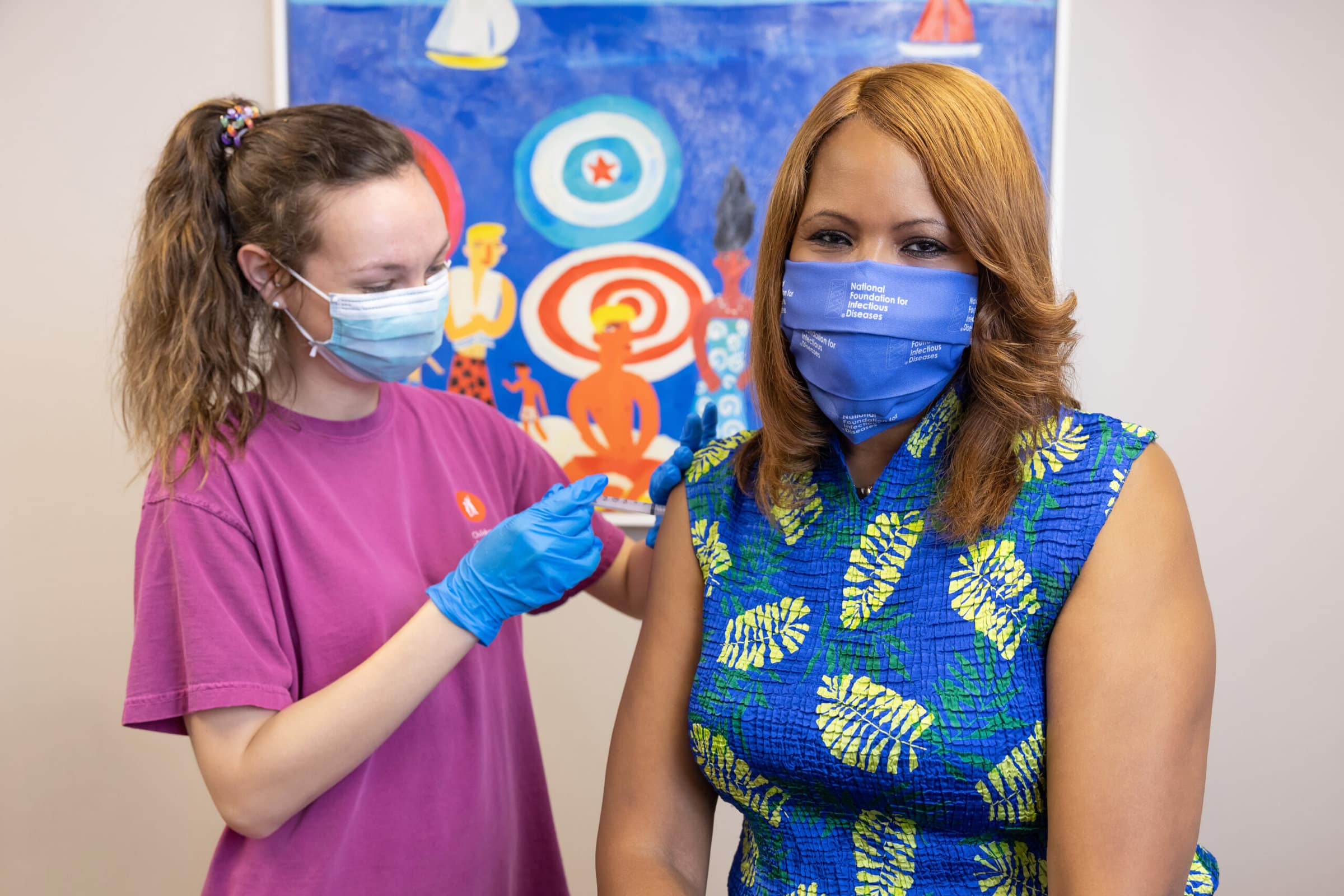 Tamera Coyne-Beasley, MD, MPH, NFID Director, University of Alabama Birmingham: Summer is often a time when teens go to camp, play sports, or travel to see friends and family. It is also a time when people should see a healthcare professional for well-visits and to catch up on vaccinations against preventable diseases. This summer, don't wait until school starts to get vaccinated! Get caught up on any recommended vaccinations as soon as possible, and if you are age 12 years or older, get vaccinated against COVID-19!
---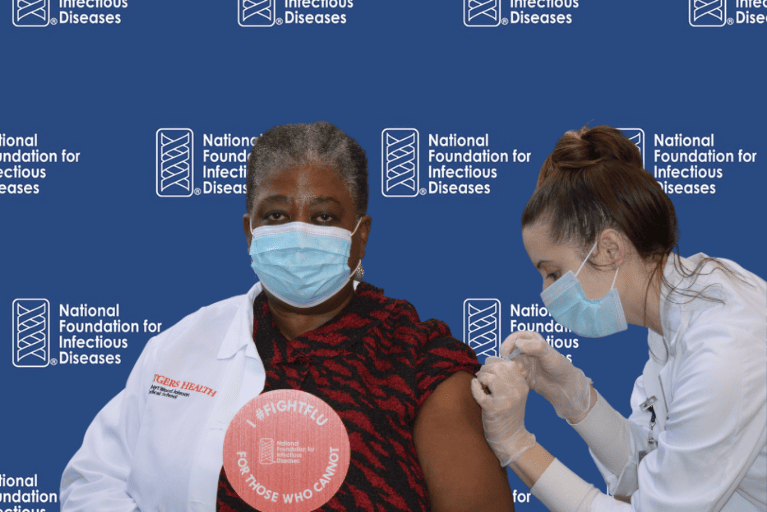 Patricia N. Whitley-Williams, MD, NFID President, Rutgers Robert Wood Johnson Medical School: Please continue to wash your hands for at least 20-30 seconds before you eat, after a bathroom visit, after returning to your home, and especially when preparing meals. Keep salads or uncooked dishes made with mayonnaise refrigerated and/or on ice at all times. Use a separate cutting board and utensils for handling raw poultry apart from chopping raw vegetables.
---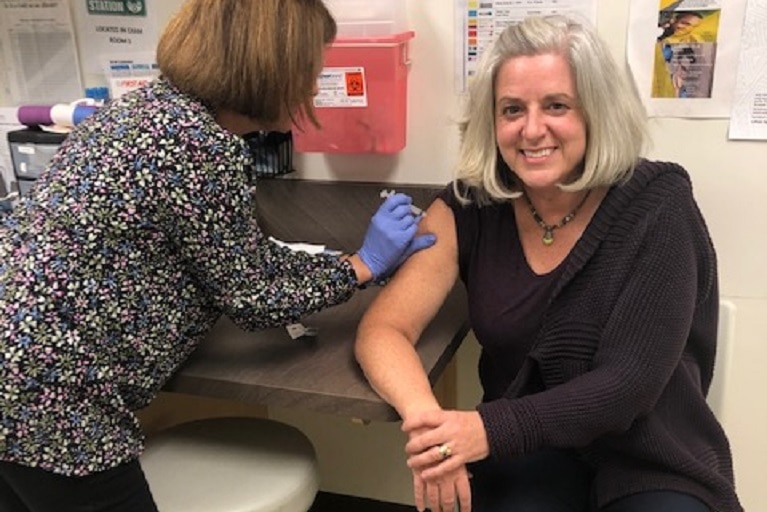 Cynthia G. Whitney, MD, MPH, NFID Director, Emory University: Take advantage of the warm weather and get outside for picnics and hikes. Don't forget sunscreen!
---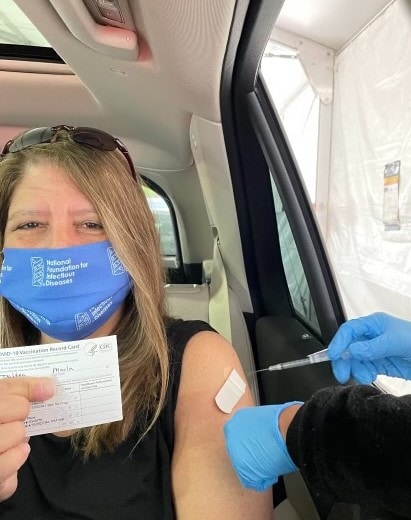 Marla Dalton, PE, CAE, NFID Executive Director & CEO: Summer is a great time to get outdoors—and it is safer than being indoors during the COVID-19 pandemic. Make sure everyone in your family is fully vaccinated against COVID-19 as soon as they are eligible. And for those who cannot get vaccinated, including children under age 12 years, it is important to continue taking precautions: Wear a mask, practice social distancing, avoid crowds, and wash your hands. It's easy to be a COVID-19 hero …
---
---
Have Summer Travel Plans?
When making summer plans, be sure to check if COVID-19 is spreading in your community or anywhere you plan to travel. The Centers for Disease Control and Prevention (CDC) recommends these steps:
Make sure you are fully vaccinated (against COVID-19 and other diseases)
Delay travel until you are fully vaccinated, and if you must travel, get tested before you travel, wear a mask, avoid crowds, and follow other COVID-19 prevention measures
Wear a mask during travel on planes, trains, buses, or other public transportation, regardless of your COVID-19 vaccination status
Check the COVID-19 situation at your destination before you go, including requirements for masking, testing, or quarantining
To learn more about COVID-19, visit www.nfid.org/coronaviruses.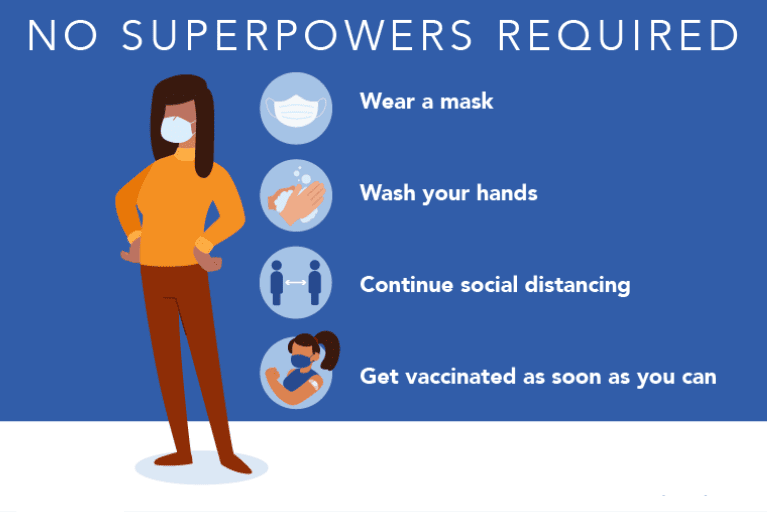 To join the conversation and get the latest news on infectious diseases, follow NFID on Twitter using the hashtag #StopTheSpread, like us on Facebook, follow us on Instagram, visit us on LinkedIn, and subscribe to receive future NFID Updates.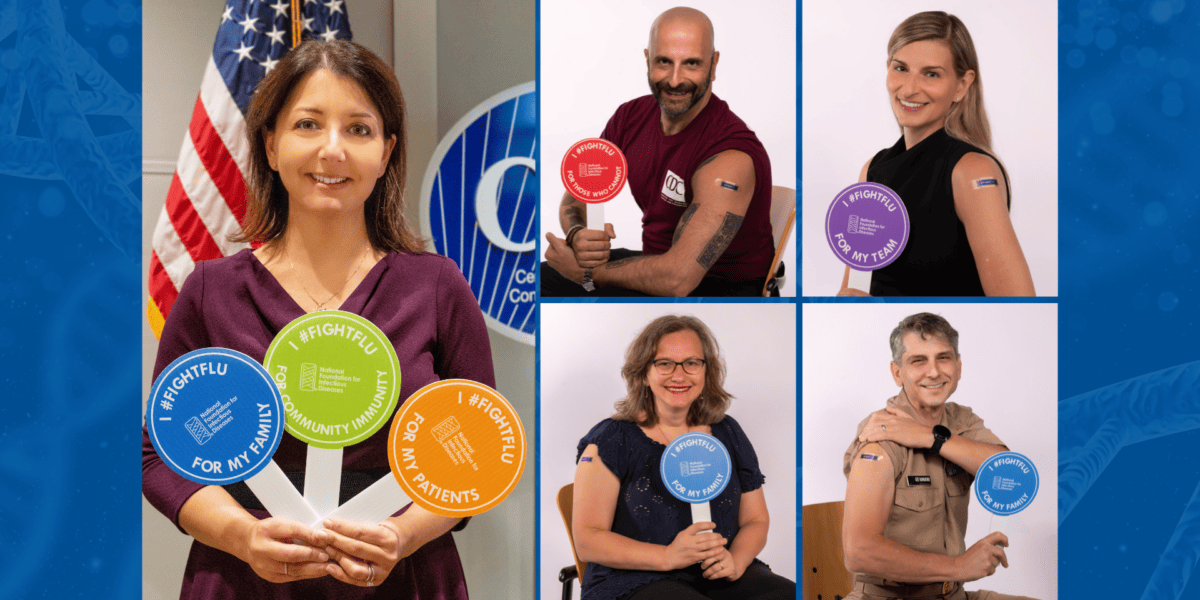 CDC guest post on the importance of disease prevention and leading by example to help protect against flu, COVID-19, and RSV