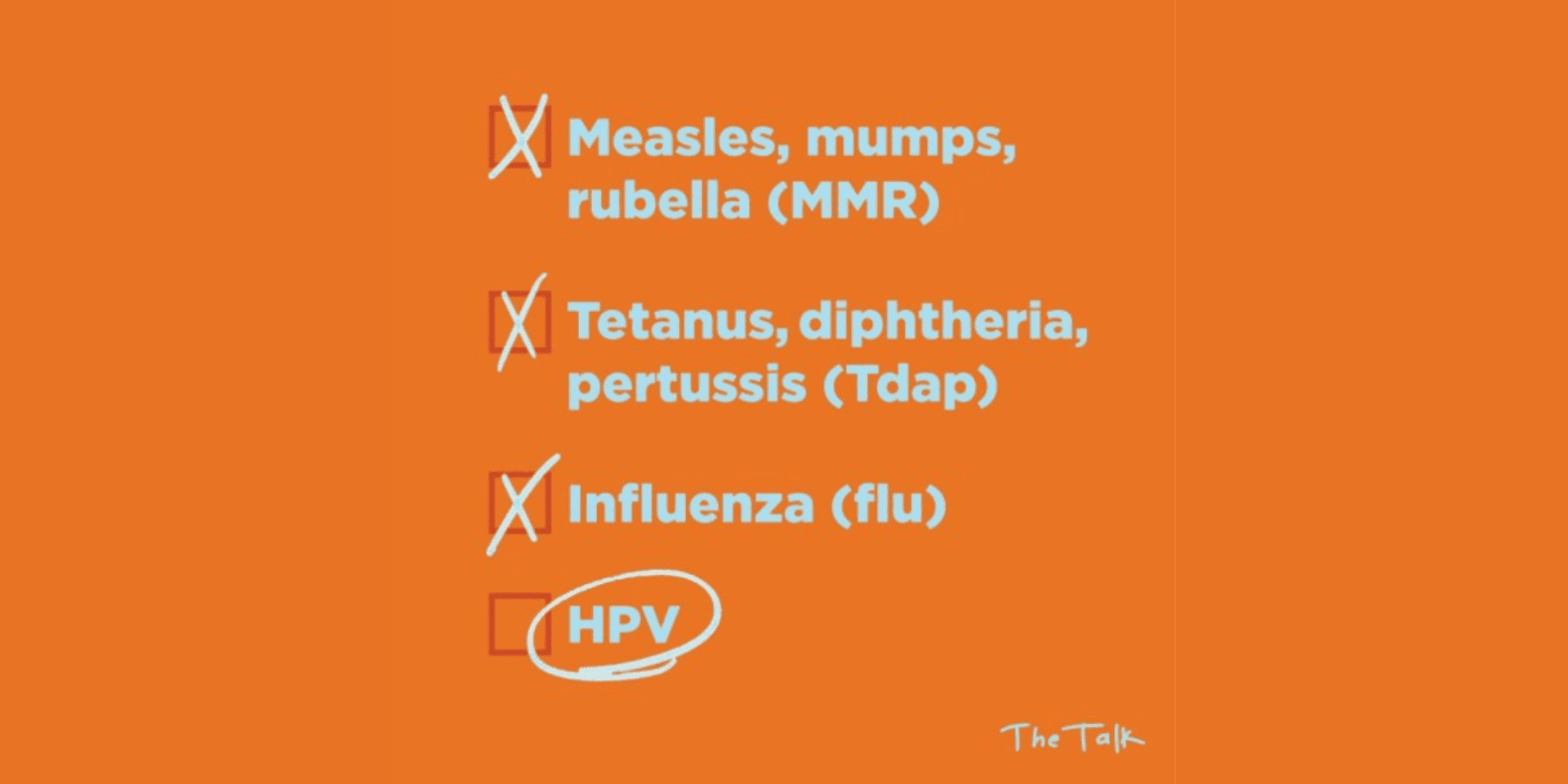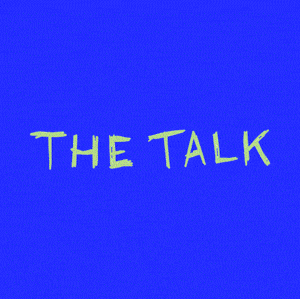 Human papillomavirus (HPV) vaccines are safe and effective in preventing certain types of cancers, but for many preteens and teens, having 'the talk' with their parents/guardians about preventing a sexually transmitted infection (STI) can be awkward.
To help initiate 'the talk,' the National Foundation for Infectious Diseases (NFID) has developed a new HPV awareness campaign in collaboration with DoSomething.org, the social advocacy group for young people with a digital platform reaching more than 6 million adolescents. The campaign aims to raise awareness about HPV and encourage teens and young adults to talk with their parents and guardians about HPV vaccination, which can help prevent certain types of cancers.
HPV is the most common STI and is the primary cause of cervical cancer as well as other diseases affecting both males and females, including cancers of the mouth and throat, as well as genital warts. In the US, there are an estimated 14 million new infections each year, and 79 million individuals, most in their late teens and early 20s, are infected with HPV. The Centers for Disease Control and Prevention (CDC) recommends HPV vaccination starting at age 11 to 12 years old.
"HPV is spread through intimate skin-to-skin contact and can infect anyone who has ever had a sexual encounter. That fact makes some parents and their children feel uncomfortable talking about HPV vaccination," says NFID President Joseph A. Bocchini, Jr., MD. "Because HPV infection is so common—more than 80% of sexually active men and women will get HPV in their lifetime—we have to break down communication barriers and help foster these conversations."
Through "The Talk" campaign, NFID and DoSomething.org hope to make conversations about HPV prevention easier. The campaign website encourages young people to create personalized cards that include a keyword. Participants are encouraged to share the cards with their parents/guardians to start a conversation about HPV vaccination. Those who text the keyword will receive information about HPV and the importance of vaccination. The campaign will run through September 17, 2018 and also includes an opportunity for participants to win a $3,000 scholarship.
You can help spread the word about the importance of HPV prevention and 'The Talk' campaign using these sample social media posts:
The images below can be used to accompany social media posts. Additional graphics are available in the campaign toolkit at: www.dosomething.org/us/campaigns/the-talk.
To learn more about HPV, view these resources:
To join the conversation, follow NFID (@NFIDvaccines) and DoSomething (@dosomething) on Twitter using the hashtag #PreventHPV, like NFID and DoSomething on Facebook, follow NFID and DoSomething on Instagram, join the NFID Linkedin Group, and subscribe to receive future NFID Updates.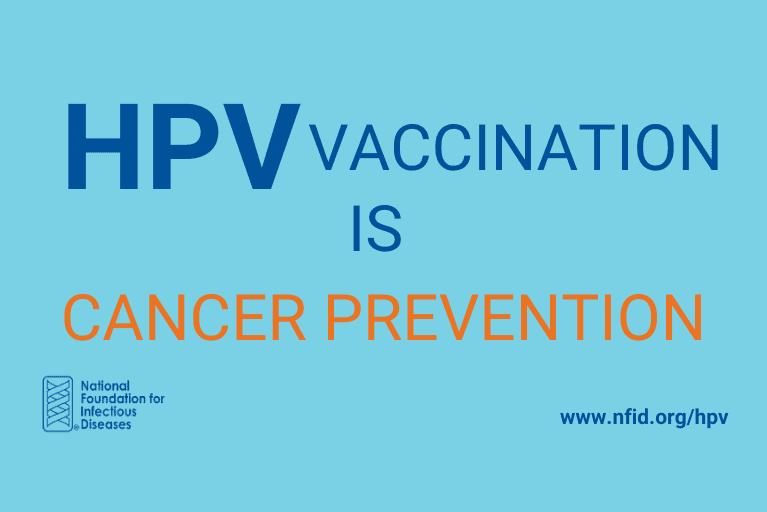 Human papillomavirus (HPV) is the most commonly sexually-transmitted infection in the US and is the cause of almost all cervical cancers in women. Nearly 80 million individuals in the US, most in their teens and early 20s, are infected with HPV …