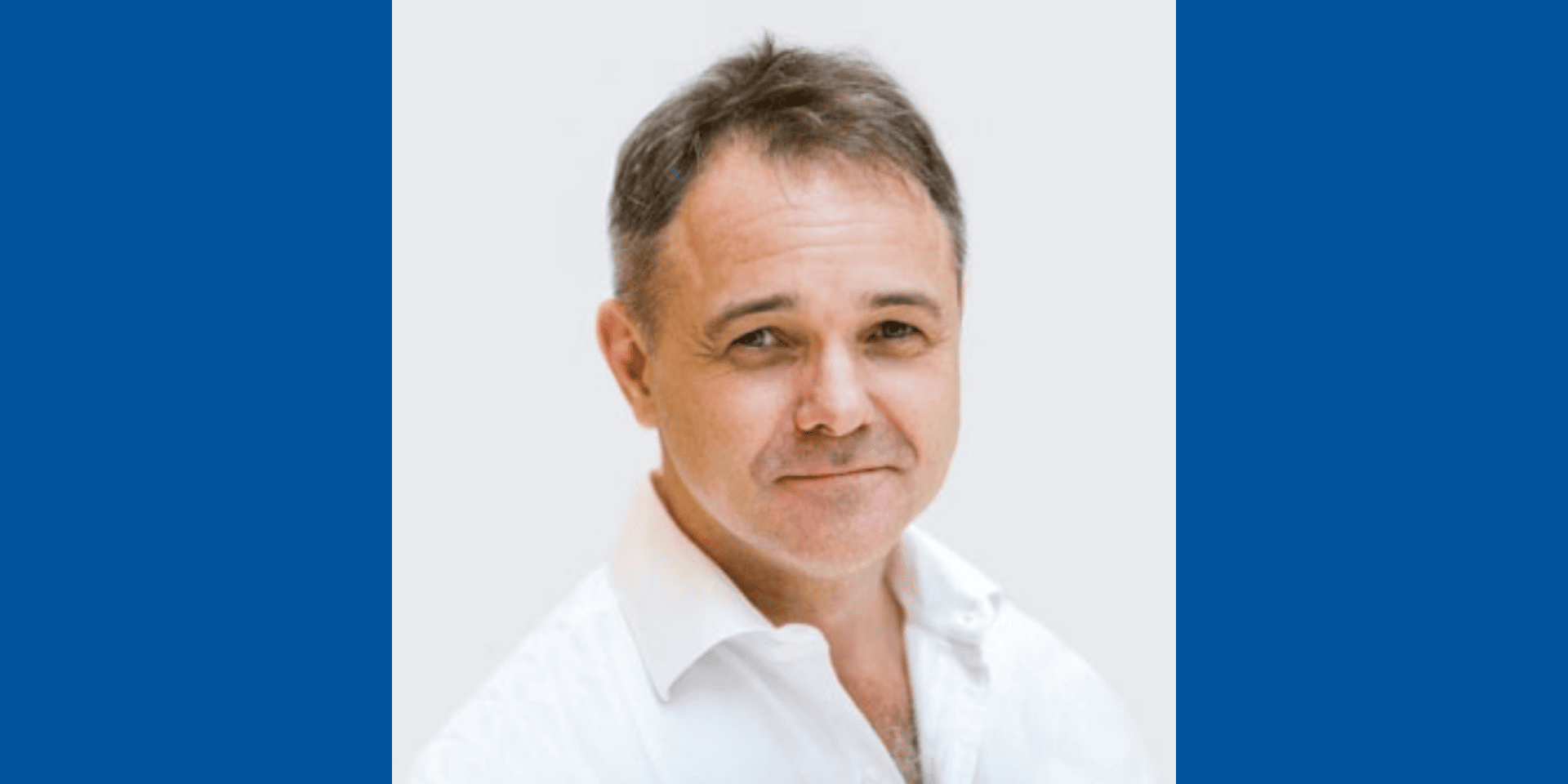 This is the third in a three-part series profiling the inspirational work of the recipients of the 2019 National Foundation for Infectious Diseases (NFID) annual awards. NFID will celebrate three infectious disease heroes on May 9, 2019 in Washington, DC at the 2019 Annual Awards Dinner: Jeremy Farrar, FRS, of the Wellcome Trust (Jimmy and Rosalynn Carter Humanitarian Award); Richard E. Besser, MD, of the Robert Wood Johnson Foundation (John P. Utz Leadership Award); and Anne A. Gershon, MD, of Columbia University (Maxwell Finland Award for Scientific Achievement).
Throughout his impressive career, Jeremy Farrar, FRS, has approached his work in global health with a sense of wonder, exuberance, and a passion for improving the health of people all over the world.
Like others of his generation, he began his career during the start of the AIDS epidemic, which shaped his outlook and influenced his work. "I witnessed the fear and prejudice before we knew what caused AIDS, before the virus was identified, and before there was any treatment," he recalls. "We were far too slow to appreciate the impact on low-income countries, particularly in Africa and Asia, and far too slow to make sure public health interventions and treatment were available independent of the ability to pay." But thanks to scientific advancements and engagement with the HIV community, the era of treatment emerged, saving lives and helping to reduce fear and prejudice.
"There were so many lessons," Dr. Farrar says, "perhaps most importantly that through science, innovation, and engagement with society, we can make the world a better and more equitable place."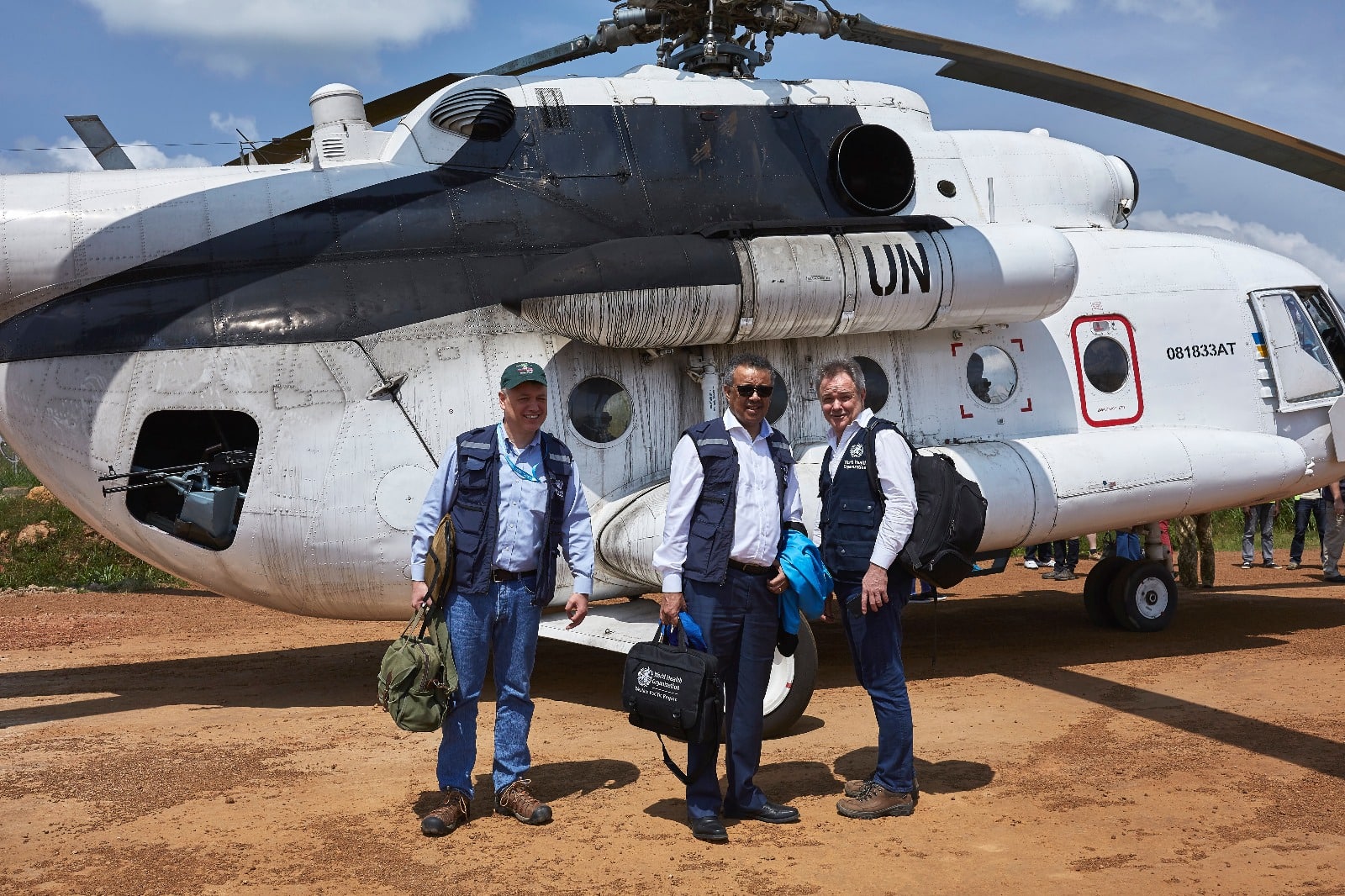 From 1995 to 2013, Dr. Farrar was director of the Clinical Research Unit Hospital for Tropical Diseases in Vietnam, where he helped to build a world-class clinical and public health research center in government hospitals in Vietnam, Nepal, China, and Indonesia. When severe acute respiratory syndrome (SARS) and H5N1 emerged in Vietnam, Dr. Farrar and his research team worked with the hospital system and the Ministry of Health to control the spread of disease. After the Ebola outbreak in West Africa in 2014-2015, he helped launch the Coalition for Epidemic Preparedness Innovations (CEPI) and was one of the first experts to call for a global vaccine development fund to address deadly pandemics. In his role as director of Wellcome Trust, he has worked to ensure that the influential organization remains at the forefront of addressing the great global health challenges of our time.
When asked for advice he would offer to the next generation of infectious disease professionals, Dr. Farrar does not hesitate: "Go for it! Embrace and enjoy uncertainty, be as broad-minded as possible for as long as possible, and never stop believing you can make the world a better place—you can."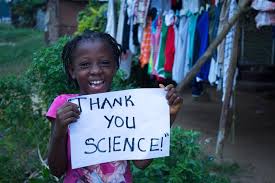 Dr. Farrar is internationally renowned for his outstanding contributions to current understanding of the epidemiology, pathogenesis, and treatment of several globally important infectious diseases with pandemic potential. In presenting the 2019 Jimmy and Rosalynn Carter Humanitarian Award to Dr. Farrar, NFID recognizes the tangible difference he has made in improving public health for so many people throughout the world.
Help Celebrate 2019 NFID Awardees
The 2019 NFID Awards will be presented at a black-tie dinner and silent auction on Thursday, May 9, 2019 at the historic Willard InterContinental in Washington, DC. A limited number of tickets are available for purchase at http://bit.ly/2019awards-tickets. Discounted hotel room rates are available online until 5:00 PM ET on April 18, 2019. All proceeds from the event help support NFID in providing infectious disease education to healthcare professionals and the public.
Nominate a Deserving Infectious Disease Hero for 2020 Awards
The NFID annual awards recognize individuals who have demonstrated leadership and commitment to public health through scientific achievement, philanthropy, and/or legislation. Nominations for the 2020 awards must be submitted online by July 1, 2019. Awards will be presented in Spring 2020 in the Washington, DC area. Visit www.nfid.org/awards for additional information and to view a list of past recipients.
To join the conversation and get the latest news on NFID Awards, follow NFID on Twitter using the hashtag #NFIDawards, like us on Facebook, follow us on Instagram, join the NFID Linkedin Group, and subscribe to NFID Updates.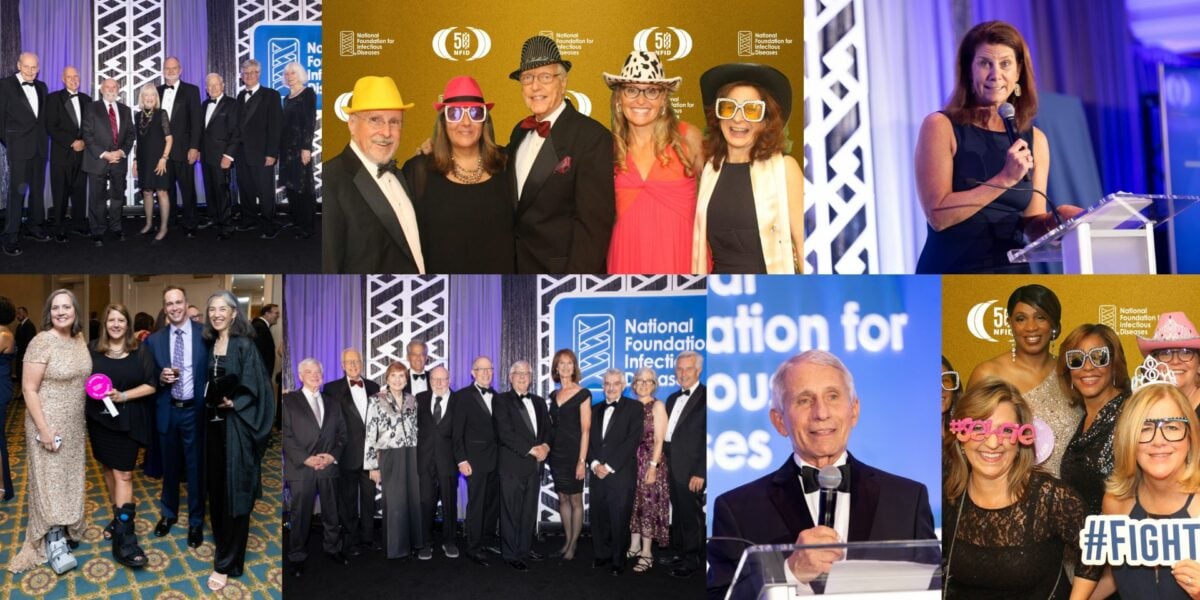 The stars of public health gathered together for the star-studded NFID 50th Anniversary Gala, including more than 20 past recipients of the prestigious NFID awards