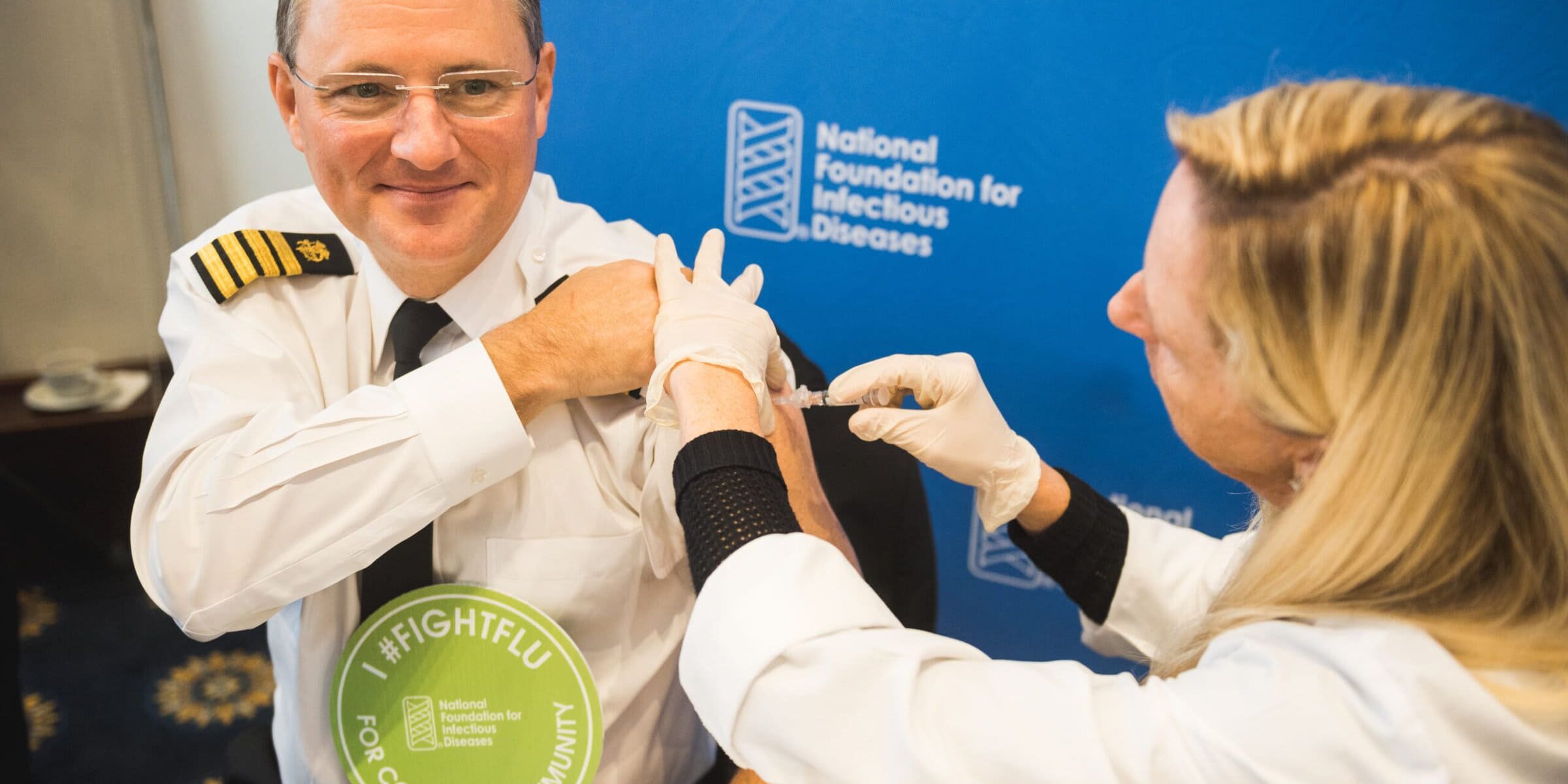 Special thanks to Daniel B. Jernigan, MD, MPH, Director of the Influenza Division in the National Center for Immunization and Respiratory Diseases at the Centers for Disease Control and Prevention (CDC), for sharing his perspective on the importance of annual influenza (flu) vaccination for adults.
If you're 50 to 64 years of age, you've probably heard that you should get a flu shot every year. This flu season, that's advice that CDC is especially eager for you to take, and for good reason. Last season, individuals age 50 to 64 years were hard hit by flu, but vaccination rates in that age group, which were low to begin with, actually fell.
In the US, there are nearly 63 million people age 50 to 64 years old; or about 20 percent of the US population. The large number of people in that age group can make for a tremendous impact on public health.
CDC estimates that the flu-associated hospitalization rate for individuals age 50 to 64 years during 2015-2016 was 117 for every 100,000 people. This translates to about 74,000 people age 50 to 64 years who were hospitalized because of serious flu illness. This is the second highest hospitalization rate for the 2015-2016 season after individuals age 65 years and older. Usually, young children are the second-most affected by serious flu illness.
Why did those age 50 to 64 years get more severely ill from influenza last season? The H1N1 virus that emerged in 2009 to cause a pandemic is the culprit. Different flu viruses can affect people of different age groups differently and current H1N1 viruses cause a disproportionate amount of severe disease in those age 50 to 64 years compared with other circulating flu viruses.
Last season, H1N1 was by far the most common virus and thus those age 50 to 64 years old suffered. CDC estimates that about 7 million people age 50 to 64 years were sick with flu last season and about 3 million of them saw a doctor because of their illness.These numbers account for 11 percent and 5 percent respectively of individuals in that age group.
When it comes to flu vaccination during 2015-2016, CDC estimates that only about 44 percent of individuals age 50 to 64 years got a flu shot, a 3.4 percent decrease compared to the prior season. With uptake of 44 percent, about 35 million people age 50 to 64 years were unprotected from flu last season because they did not get a flu shot.
Important opportunities for prevention through vaccination are being missed. Many studies have shown that flu shots can protect adults, including older adults, from flu illness and serious flu-related complications. CDC estimates that flu vaccine prevented nearly 744,000 illnesses, 320,000 doctor's visits, and about 8,000 hospitalizations among people age 50 years to 64 years last season. But, if just 5 percent more people in the 50 to 64 age group had been vaccinated last season, CDC estimates that an additional 82,000 illnesses and 900 hospitalizations could have been prevented. With higher vaccine effectiveness, the benefits are even greater. During 2013-2014, for example, when vaccine effectiveness was 57 percent, vaccinating an additional 5 percent of baby-boomers could have prevented up to 280,000 additional illnesses and 3,000 more flu hospitalizations.
Still not convinced that getting an annual flu vaccine is important? Here are some additional reasons to consider.
Flu Can Make Existing Health Conditions Worse
An estimated 30 percent of individuals age 50-64 years have an underlying health condition, including heart disease, asthma, or diabetes, which predisposes them to serious flu illness. Flu infection also can cause a worsening in a chronic health condition. A vaccine can protect you from getting sick, including preventing serious outcomes resulting in hospitalization. Studies have shown that flu vaccination is associated with lower rates of some cardiac events among people with heart disease, especially among those who had had a cardiac event in the past year. Flu vaccination also has been associated with a 79 percent reduction in flu-related hospitalizations among those with diabetes and a 52 percent reduction in flu-related hospitalizations among individuals with chronic lung disease.
Your Flu Vaccination Can Help Protect Others
Most baby boomers lead active and busy lives. They are often in frequent contact with people who are more vulnerable to serious flu complications, like pneumonia, dehydration, and ear infections. If you are around young children, people with chronic medical conditions, pregnant women, or adults age 65 years and older, it's important that you get a flu vaccination to avoid spreading the flu to them. It's not enough to stay away from others while you are sick because you can spread the flu to someone else before you feel ill.
Getting a Flu Vaccine is Easy
Flu vaccines are offered in many locations, including doctor's offices, clinics, health departments, pharmacies, and many workplaces. Most health insurance plans cover the cost of recommended vaccines. Check with your insurance provider for details about your specific coverage.
Flu Shots Cannot Give You the Flu
A common misconception is that flu vaccines can give you the flu. But the viruses in flu shots are killed and cannot give you influenza. The most common side effects from a flu shot are soreness, redness and/or swelling where the shot was given, fever, and/or muscle aches. If you do experience any side effects, they are usually mild and short-lived, especially when compared to symptoms of a bad case of flu. Flu vaccines are among the safest medical products in use and the best way to reduce the chances that you'll get flu and spread it to others.
For more information about how to prevent flu, visit www.nfid.org/flu and www.cdc.gov/flu.
To join the conversation, follow NFID (@nfidvaccines) and CDC (@CDCFlu) on Twitter using the hashtag #FightFlu, like NFID on Facebook, join the NFID Linkedin Group, and subscribe to NFID Updates.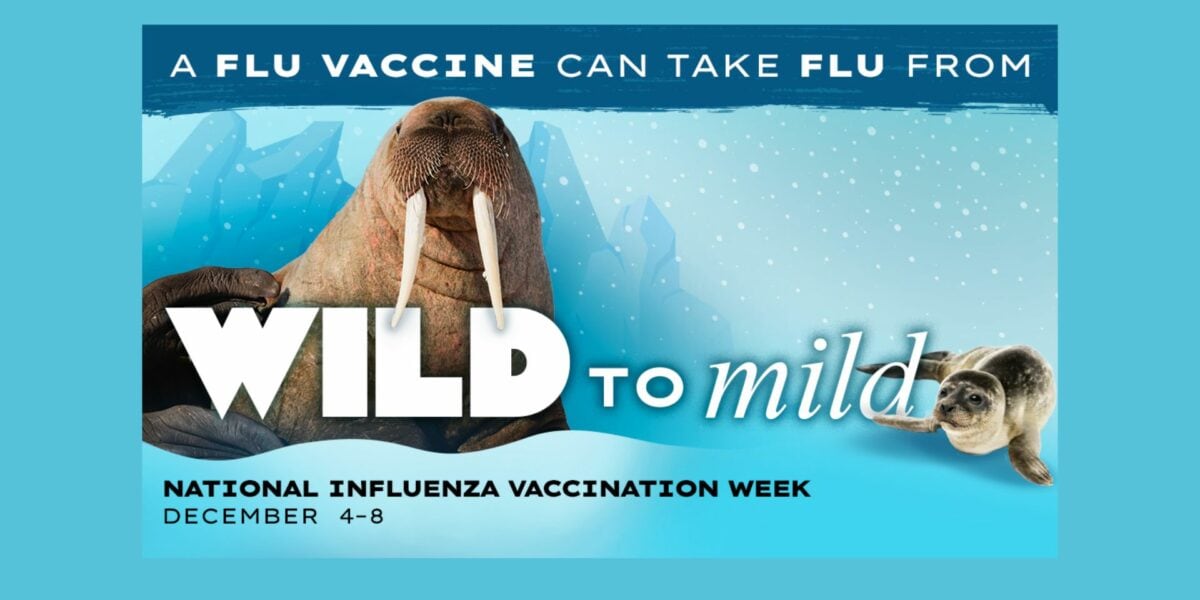 With flu activity on the rise and vaccination rates lagging across the US, NFID is reminding everyone age 6 months and older to get vaccinated against flu