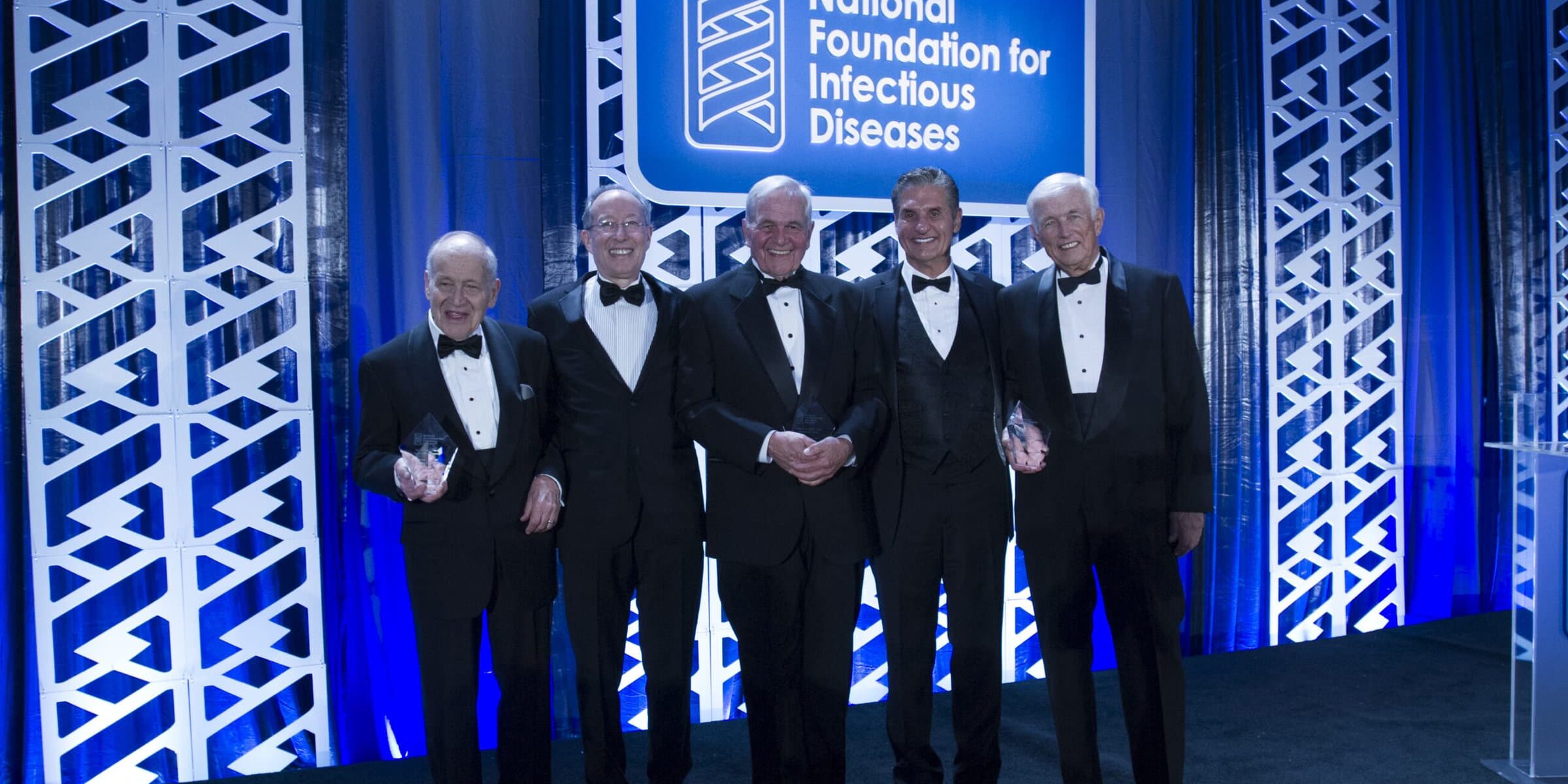 Last week, the stars came out to celebrate and honor three outstanding leaders at the "Oscars of Infectious Diseases" also known as the 2015 NFID Awards Dinner. Samuel L. Katz, MD was presented with the 2015 Maxwell Finland Award for Scientific Achievement, F. Marc LaForce, MD with the 2015 Jimmy and Rosalynn Carter Humanitarian Award, and Richard J. Duma, MD, PhD with the 2015 John P. Utz Leadership Award.
During his acceptance speech, Dr. Katz noted "the receipt of this award is certainly an honor for me, but it also has special significance as I was fortunate to spend a month working under the guidance of Maxwell Finland as a medical student." Dr. Finland was just one of the many people who influenced Dr. Katz early in his career. As a pediatric resident, Dr. Katz worked closely with Dr. John Enders where his efforts culminated in the development and promotion of the Edmonston measles virus vaccine which ultimately revolutionized children's health and reduced childhood mortality around the world.
In his acceptance speech, Dr. LaForce memorably noted that, "there are times in international public health, and those are the best of all possible times, when country needs and activities are well-linked with perceived donor endpoints. When that happens, the amount of energy that can be generated is phenomenal and that's what we found with MenAfriVac®. We had an affordable product to solve a major medical issue and being able to help put those partnerships together was a wonderful experience."
Congratulations to Dr. Katz, Dr. LaForce, and Dr. Duma on receiving these prestigious and well-deserved awards.
To view the full photo galleries from the evening, visit 2015 NFID Awards Dinner Photos (Password: NFID2015) and view the NFID Facebook Album for the photo booth images.
NFID is currently seeking nominations for the 2016 Jimmy and Rosalynn Carter Humanitarian Award and Maxwell Finland Award for Scientific Achievement, through June 30, 2015. To submit nominations, visit www.nfid.org/2016nomination.
To join the conversation, follow us on Twitter (@nfidvaccines) and use the hashtag #NFIDawards, like us on Facebook, join the NFID Linkedin Group, and subscribe to NFID Updates.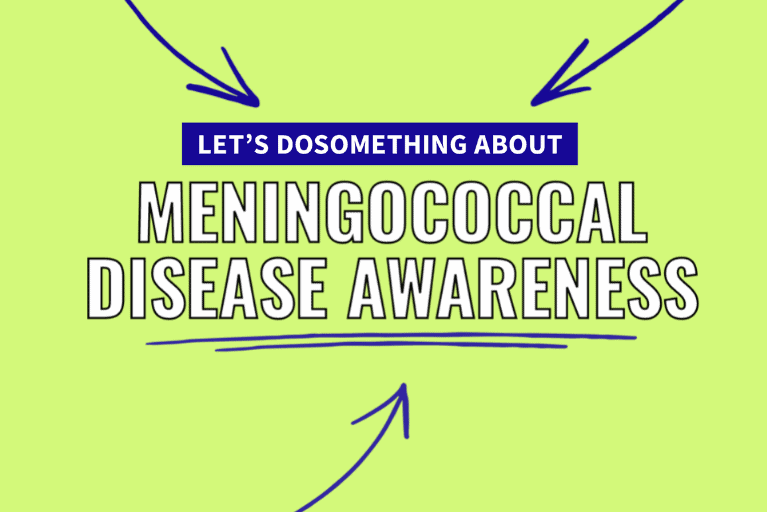 Although the COVID-19 pandemic has clearly demonstrated the importance of public health, the prevalence of medical misinformation online is making it harder than ever for young people to tell the difference between fact and fiction when it comes to protecting their own health