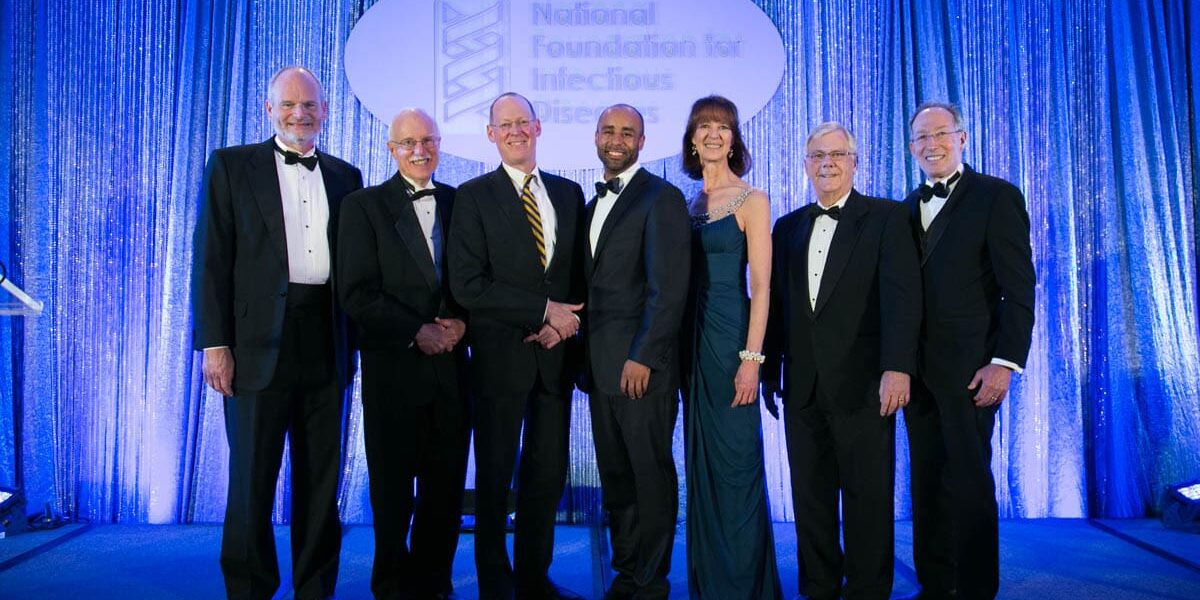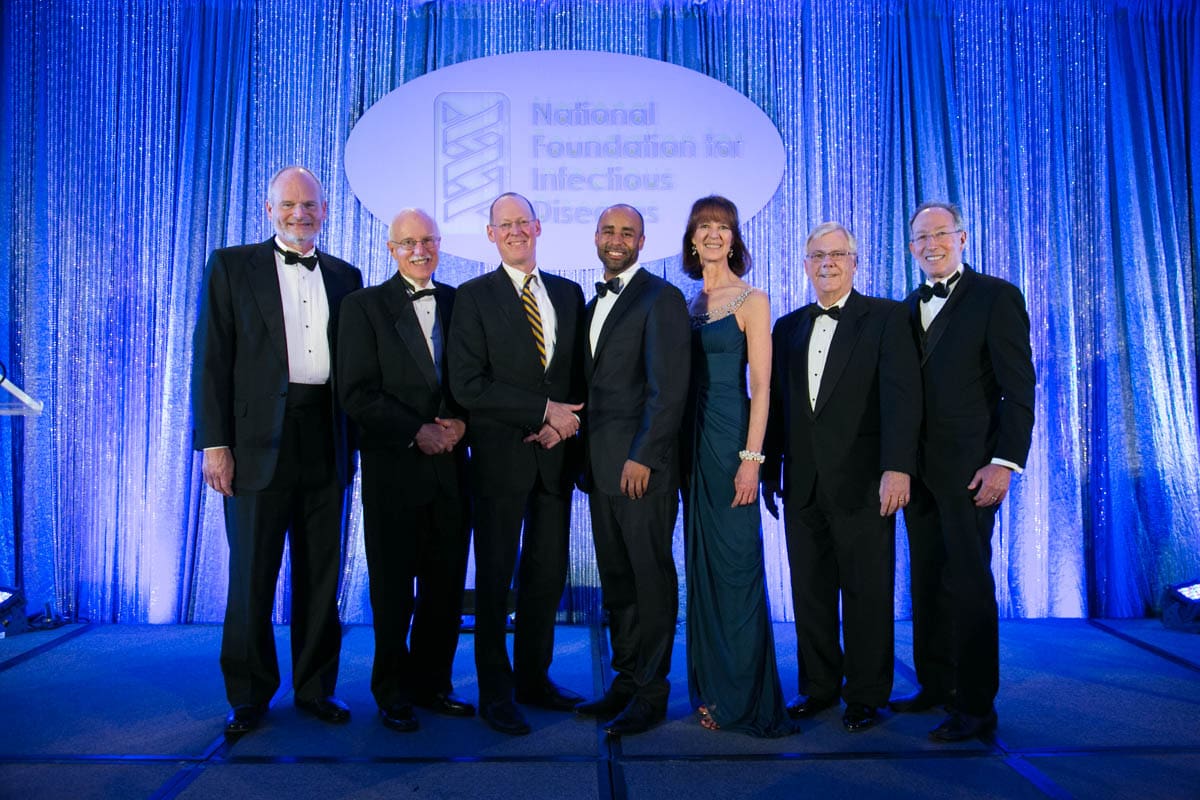 This week, the stars came out to celebrate at the "Oscars of Infectious Diseases" and to honor two outstanding leaders in the field at the 2014 NFID Awards Dinner. David Walton, MD, MPH was awarded the 2014 Jimmy and Rosalynn Carter Humanitarian Award and Richard L. Guerrant, MD received the 2014 Maxwell Finland Award for Scientific Achievement.
During his acceptance speech, Dr. Walton noted that "individuals don't achieve success on their own – they do it surrounded by the support of others." Dr. Guerrant, quoting his mentor and the award's namesake, Dr. Maxwell Finland, emphasized the need to "apply our best science to help those in greatest need." Both awardees stressed the importance of "striving to serve others" as personal and professional guiding principles.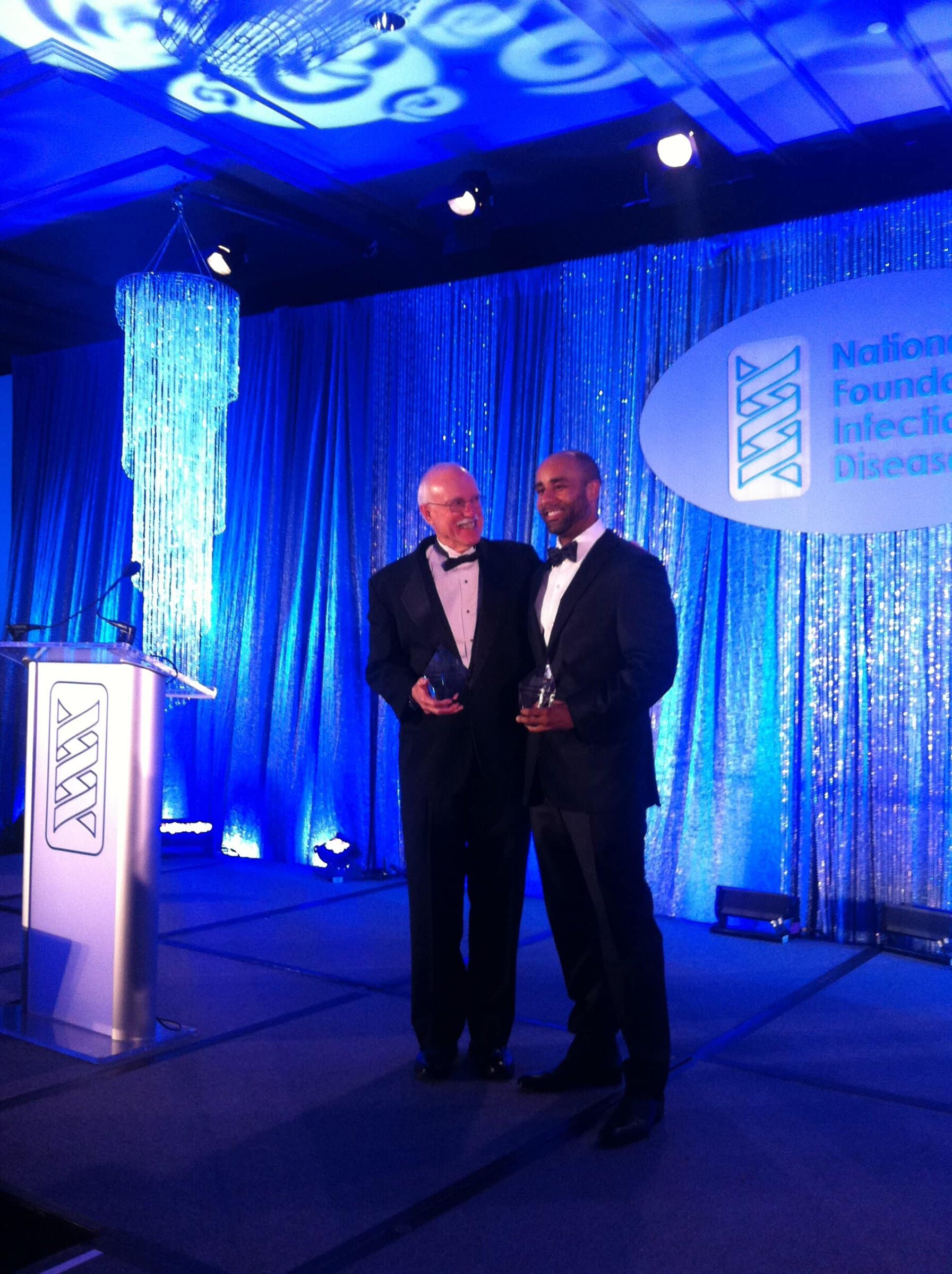 Dr. Walton acknowledged that he was "extremely humbled to be the 2014 recipient of the Jimmy and Rosalynn Carter Humanitarian Award. It's a true honor to be recognized by NFID and to be in the company of such distinguished past award winners. To be recognized for the work that is my life's passion — serving the poor — is a gift that I proudly accept not only on my behalf, but on behalf of those who continue to work tirelessly to ameliorate suffering and increase access to care for the poor and disenfranchised."
Congratulations to both Dr. Guerrant and Dr. Walton on receiving these prestigious awards. To view the photo gallery from the evening, visit 2014 NFID Awards Dinner Photos (password: NFID14010).
NFID is currently seeking nominations for the 2015 Jimmy and Rosalynn Carter Humanitarian Award and Maxwell Finland Award for Scientific Achievement, through May 1, 2014. To submit nominations, visit www.nfid.org/2015nomination.
To join the conversation, follow us on Twitter (@nfidvaccines) and use the hashtag #NFIDawards, like us on Facebook, and join the NFID Linkedin Group.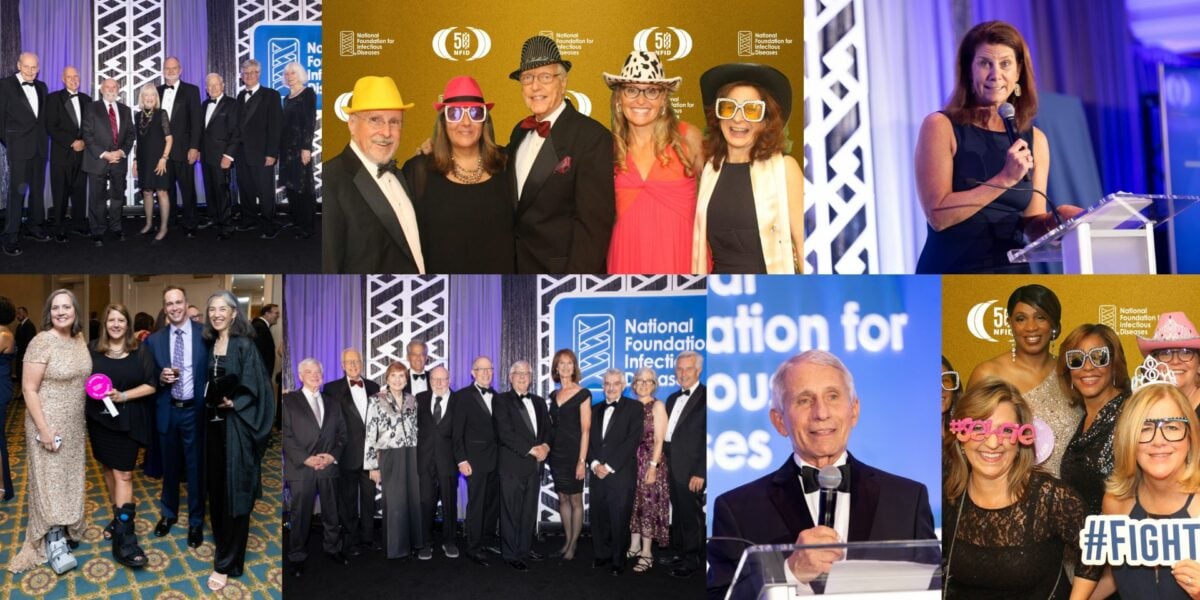 The stars of public health gathered together for the star-studded NFID 50th Anniversary Gala, including more than 20 past recipients of the prestigious NFID awards