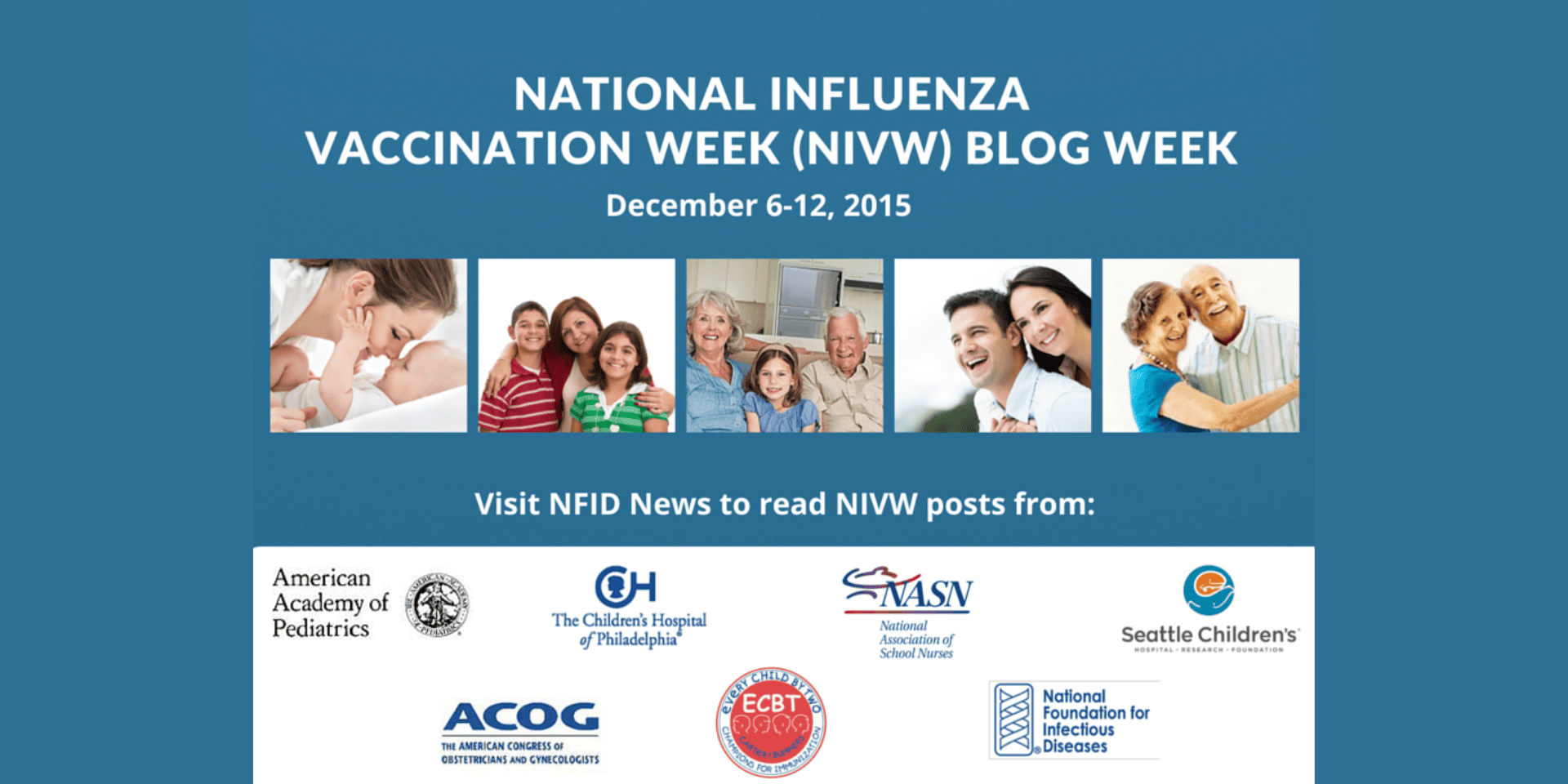 Today kicks off 2015 National Influenza Vaccination Week (NIVW). To highlight the importance of annual flu prevention, NFID is launching the inaugural NIWW blog relay, featuring a different guest post each day of the week by a Childhood Influenza Immunization Coalition (CIIC) partner.
Read the all the NIVW blog replay posts:
Share each blog with these social media ready graphics:
---
It's Not Too Late to #GetVaccinated to #FightFlu (NFID)
Many think that if you haven't gotten a flu vaccine by November, then why bother? However, flu season begins as early as August and continues through April each year, with activity typically peaking between December and January. Although the Centers for Disease Control and Prevention (CDC) recommends that everyone 6 months of age and older get vaccinated as soon as flu vaccines become available in the community, getting vaccinated in December, or even as late as January or February, can still provide protection against flu. For millions of people every season, flu can mean a sudden onset of fever, aches, chills, coughs, and extreme tiredness, with days spent in bed. Each year, more than 200,000 people in the US are hospitalized due to complications from flu.
The flu also can be deadly. CDC estimates that from the 1976-1977 season to the 2006-2007 flu season, flu-associated deaths ranged from a low of about 3,000 to a high of about 49,000.
Some individuals are at higher risk of serious complications related to flu, such as pneumonia, which can lead to hospitalization and even death. Individuals at high risk include young children, pregnant women, individuals 65 years of age and older, and those with certain medical conditions like asthma, diabetes, or heart disease. Additionally, infants younger than 6 months of age are at higher risk, as they are too young to get vaccinated themselves. Flu-related complications can be dangerous and potentially fatal for infants which is why it is so important for pregnant women to get vaccinated to provide maternal protection to their newborns. It is also especially important that those planning to visit an infant or newborn this holiday season get vaccinated against flu to reduce the chances of spreading illness to the baby.
There's no excuse! Flu vaccines are offered in many locations, including doctor's offices, clinics, health departments, pharmacies and college health centers, as well as by many employers, and even in some schools.
Use the HealthMap Vaccine Finder to find the nearest location where you and your family can #GetVaccinated to #FightFlu. Remember, as long as flu is spreading, it's not too late to vaccinate!
For additional information, visit www.nfid.org/flu.
To join the conversation, follow NFID on Twitter (@nfidvaccines) using the hashtags #FightFlu and #NIVW, like NFID on Facebook, join the NFID Linkedin Group, and subscribe to NFID Updates.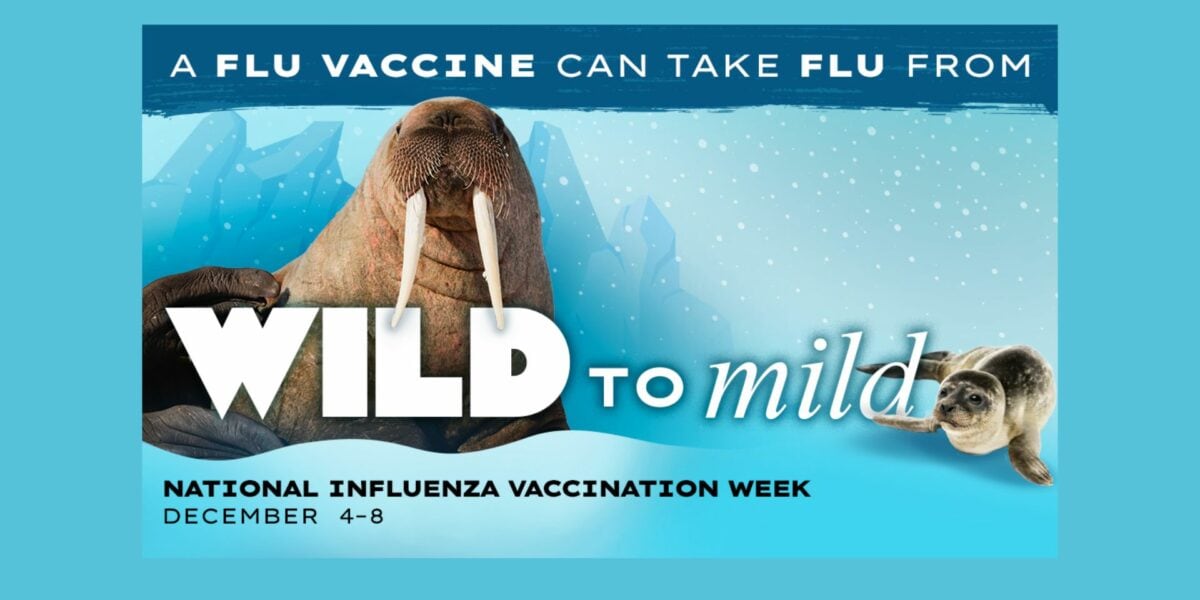 With flu activity on the rise and vaccination rates lagging across the US, NFID is reminding everyone age 6 months and older to get vaccinated against flu