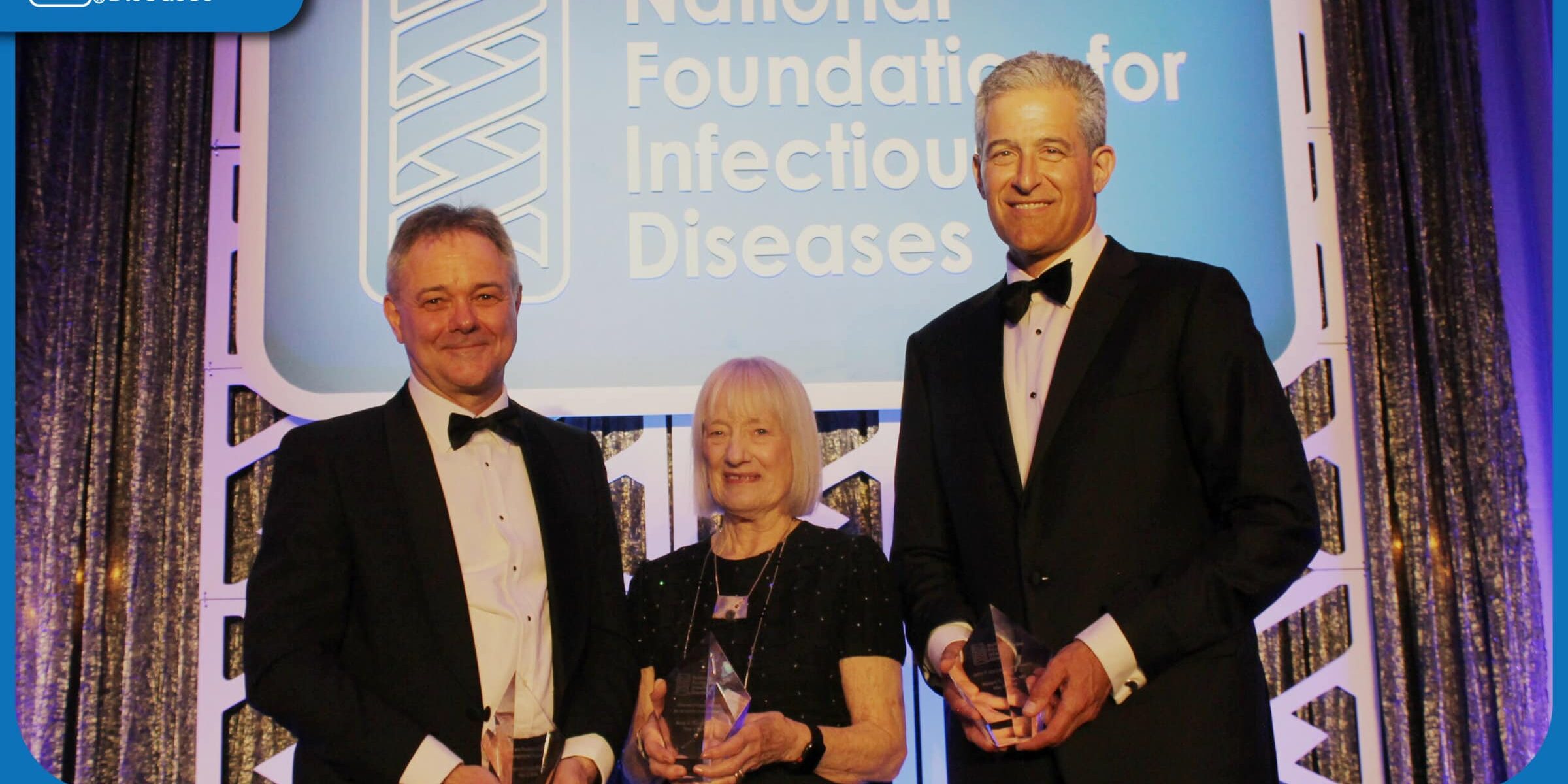 The National Foundation for Infectious Diseases (NFID) honored three distinguished public health heroes on May 9, 2019 during the annual black-tie event at the historic Willard InterContinental in Washington, DC. Jeremy Farrar, FRS, of Wellcome Trust received the 2019 Jimmy and Rosalynn Carter Humanitarian Award, Anne A. Gershon, MD, of Columbia University Vagelos College of Physicians and Surgeons received the 2019 Maxwell Finland Award for Scientific Achievement, and Richard E. Besser, MD, of the Robert Wood Johnson Foundation received the 2019 John P. Utz Leadership Award.

View additional photos and highlights from the 2019 NFID Awards Dinner
NFID Executive Director & CEO, Marla Dalton, CAE, and NFID President Joseph A. Bocchini, Jr., MD, opened the evening and welcomed attendees and Walter A. Orenstein, MD, NFID awards chair and immediate past-president, served as emcee for the event, affectionately known as the "Oscars of Infectious Diseases." The evening was an inspirational celebration of champions who share a passion for making the world a healthier place for all.
"NFID presents annual awards to recognize outstanding individuals who have made significant and lasting contributions to public health through scientific or legislative achievement, philanthropy, and leadership… We are proud to honor these notable heroes for their accomplishments and continued efforts in improving public health both in the US and abroad."

–Former President Jimmy Carter
Bruce G. Gellin, MD, MPH, and Julie L. Gerberding, MD, MPH, presented Dr. Farrar with the Jimmy and Rosalynn Carter Humanitarian Award, which honors individuals whose outstanding humanitarian achievements have contributed significantly to improving global public health. Known throughout the world for his contributions to the current understanding of the epidemiology, pathogenesis, and treatment of several infectious diseases with epidemic or pandemic potential, Dr. Farrar has worked to address antimicrobial resistance and other significant health challenges.
NFID Medical Director William Schaffner, MD, presented Dr. Gershon with the Maxwell Finland Award for Scientific Achievement in recognition of her work as an influential scientist who has made profoundly important contributions to the understanding of varicella-zoster virus (VZV) and the prevention of chickenpox and shingles. Through her research, Dr. Gershon has illuminated the epidemiology, cell biology, immunology, and latency of VZV. Her studies led to the licensure of varicella vaccine for children and adults, which has prevented millions of illnesses worldwide. In presenting her with the award, NFID recognized her leadership in basic and applied research and public health policy on vaccines.
A 2018 awardee herself, Anne Schuchat, MD (RADM, USPHS, RET), presented the John P. Utz Leadership Award to Dr. Besser in recognition of his long-standing leadership and service to the field of infectious diseases. As former acting director of the Centers for Disease Control and Prevention (CDC), Dr. Besser led the CDC response to the H1N1 influenza pandemic in 2009. Later, as chief health and medical editor for ABC News, he provided medical analysis to help the public better understand medical news stories and covered critical global health issues, including Ebola. The award was established in honor of the late John P. Utz, MD, one of the original founders of NFID.
Thank you to all who made the evening a success and congratulations to Drs. Farrar, Gershon, and Besser on receiving these prestigious and well-deserved awards.
All proceeds from the event directly benefit NFID, a non-profit organization dedicated to educating the public and healthcare professionals about the burden, causes, prevention, diagnosis, and treatment of infectious diseases across the lifespan.
NFID is now seeking nominations for the 2020 Jimmy and Rosalynn Carter Humanitarian Award and Maxwell Finland Award for Scientific Achievement. All nominations must be submitted online by July 1, 2019. The awards will be presented at a black-tie gala in the spring of 2020 in the Washington, DC area.
To join the conversation and get the latest NFID updates, follow us on Twitter using the hashtag #NFIDawards, like us on Facebook, follow us on Instagram, join the NFID Linkedin Group, and subscribe to NFID Updates.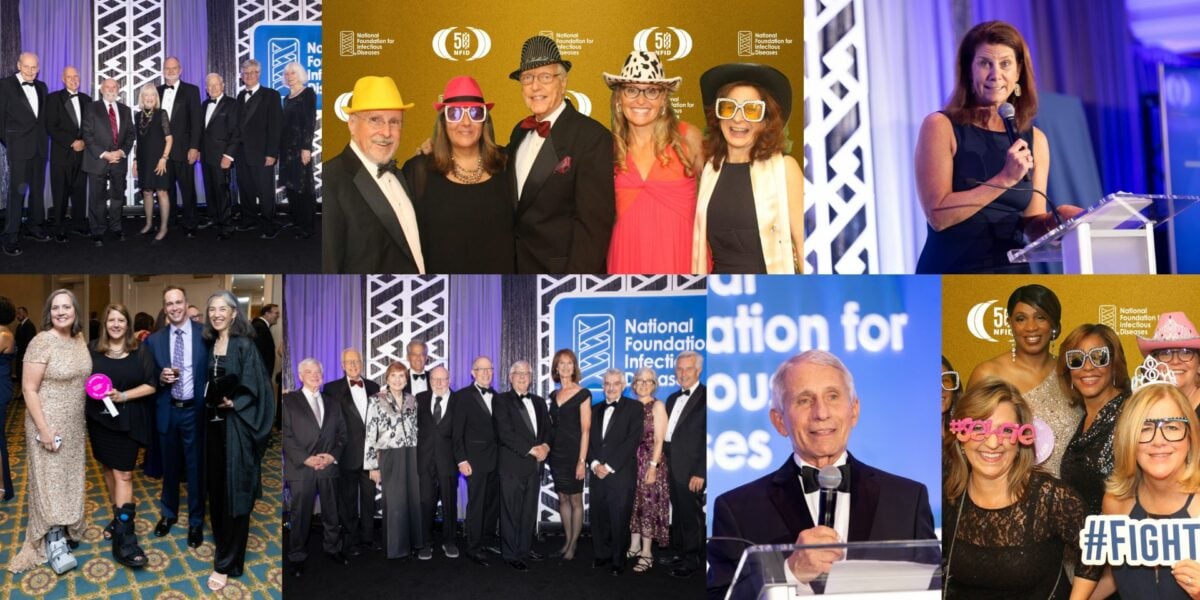 The stars of public health gathered together for the star-studded NFID 50th Anniversary Gala, including more than 20 past recipients of the prestigious NFID awards