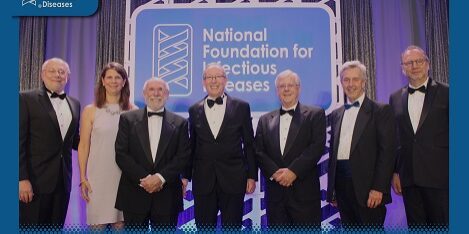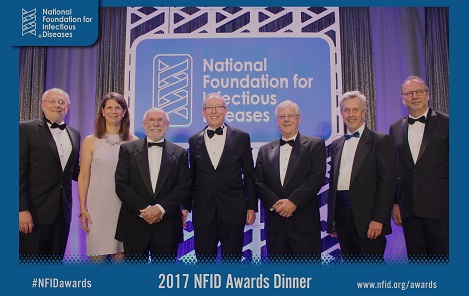 On May 18, 2017, the stars of the infectious disease community joined NFID to celebrate three outstanding leaders: Peter Piot, MD, PhD, Myron M. Levine, MD, and Thomas M. File, Jr., MD for their extraordinary contributions to public health.
These three heroes have saved countless lives through their collective work on infectious diseases including work on the team that first isolated the Ebola virus, spearheading a single global policy for addressing the HIV/AIDS epidemic, developing the first single-dose cholera vaccine, as well as prolific contributions to the science around the diagnosis, prevention, and treatment of pneumonia.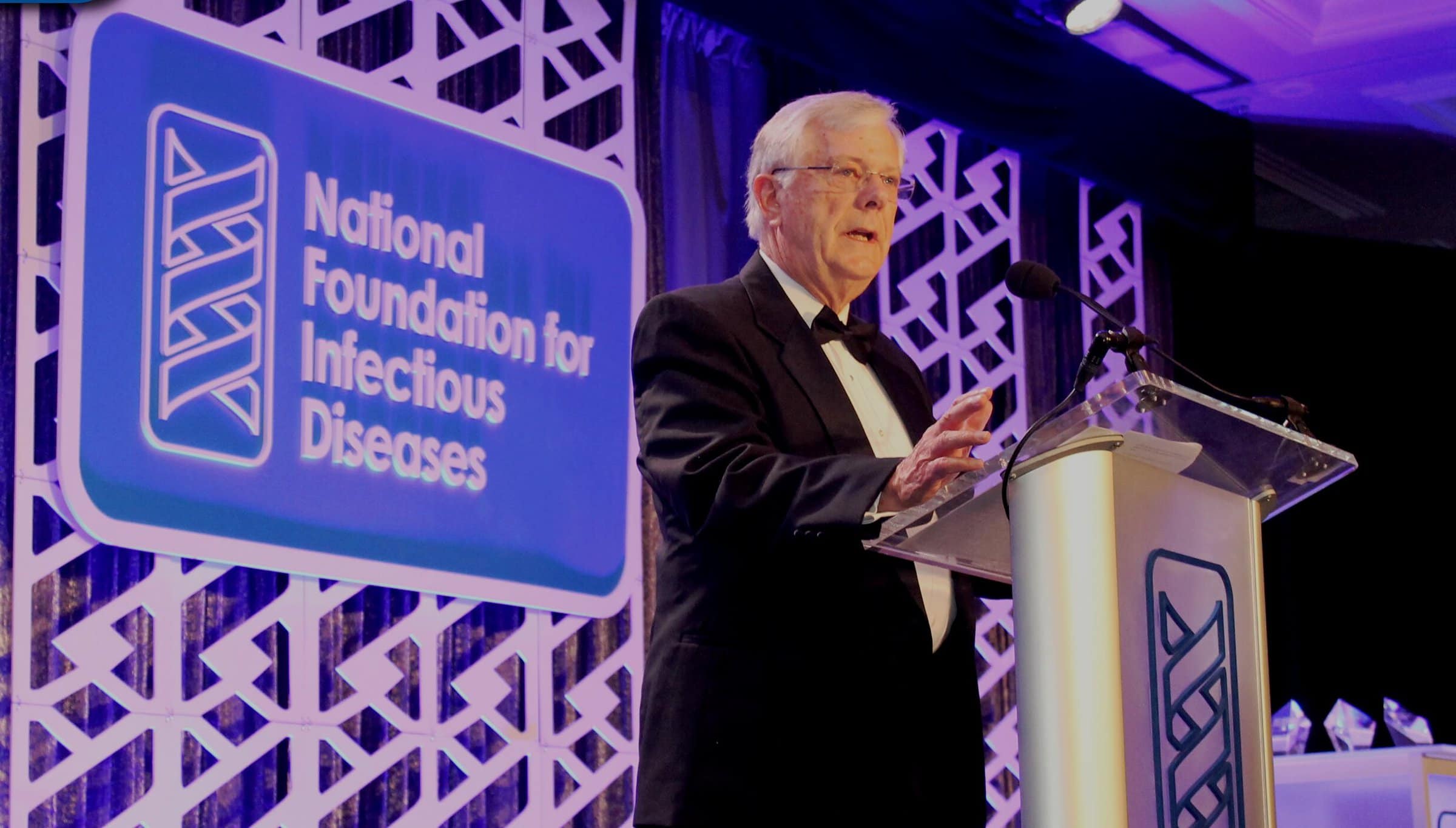 The 'Oscars of Infectious Diseases' celebration began with a presentation of the 2017 John P. Utz Leadership Award to Thomas M. File, Jr., MD, former NFID president (2012-2014) and outstanding physician, educator, and leader. In accepting the award,  File thanked the many individuals who supported him throughout his career and spoke about the importance of organizations like NFID in ensuring that science-based information is accessible to members of the public as well as healthcare professionals.


Myron M. (Mike) Levine, MD received the 2017 Maxwell Finland Award for Scientific Achievement for his decades of relentless and unwavering commitment to uncovering the underlying causes of infectious diseases and solutions to prevent them. During his acceptance speech, Levine noted that "…great achievements take the work of many. Science has no geographical boundaries, nor does the process end in the laboratory. The support and collaboration of everyone from researchers and politicians to administrative staff and families is crucial to developing life-saving breakthroughs."
The evening concluded with the presentation of the 2017 Jimmy and Rosalynn Carter Humanitarian Award to Peter Piot, MD, PhD in recognition of his extraordinary lifetime achievements. Piot has pl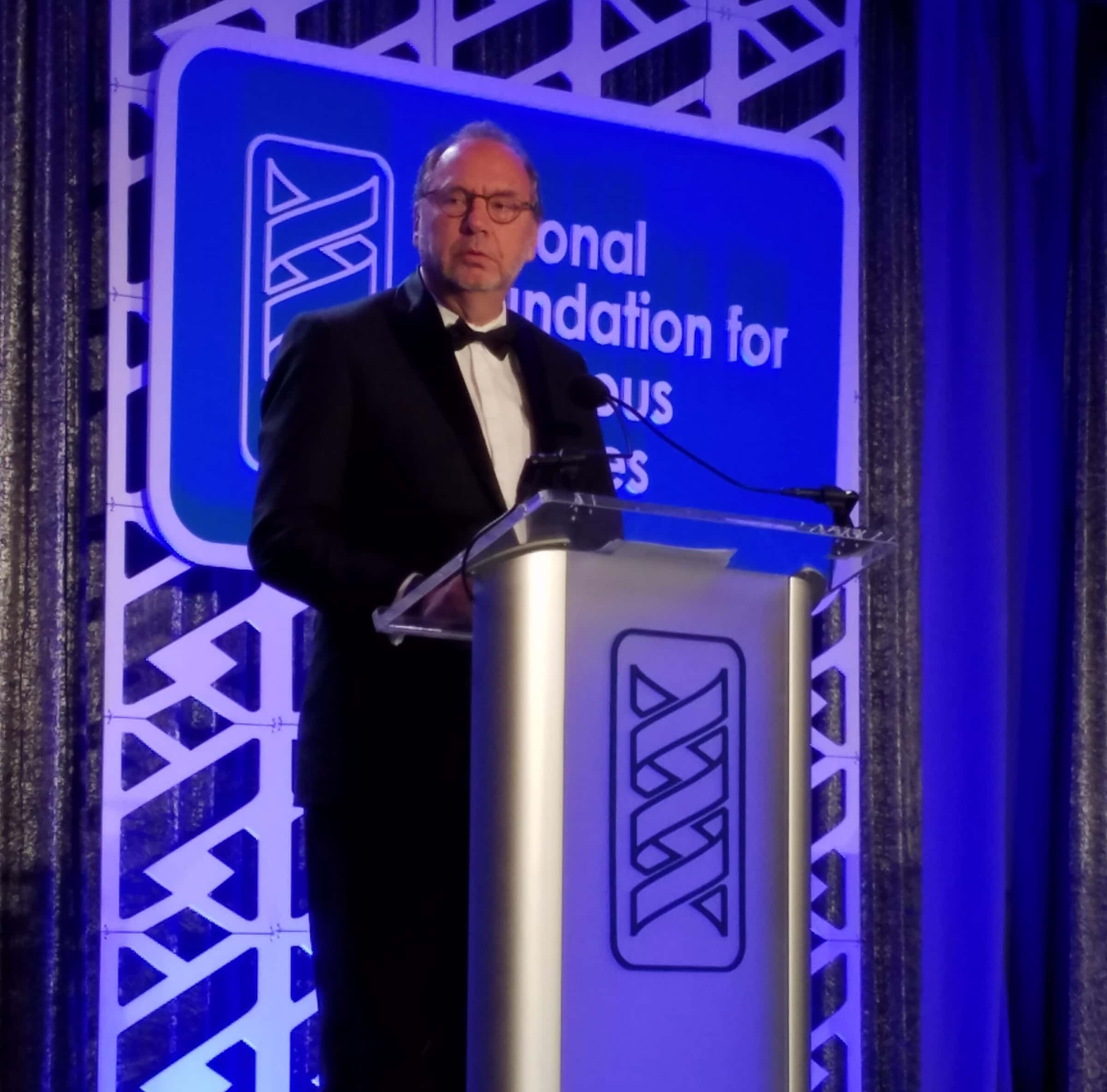 ayed pivotal roles in two defining global infectious disease epidemics of our time – AIDS and Ebola. He is perhaps most well-known for his tenure as founding executive director of the Joint United Nations Programme on HIV/AIDS but his work in this area began decades earlier as one of the first AIDS researchers in sub-Saharan Africa. Piot echoed the sentiments of the other awardees and attributed much of his success to the support of his colleagues—medical professionals and policymakers around the world—all  dedicated to diminishing the impact of infectious diseases.
Congratulations to Drs. File, Levine, and Piot on receiving these prestigious and well-deserved awards. The inspiring acceptance speeches clearly demonstrate their roles as important leaders in the fight against infectious diseases and provide insight into their selection as 2017 awardees. View video presentations and additional highlights from the evening.
NFID is currently seeking nominations for the 2018 Jimmy and Rosalynn Carter Humanitarian Award and Maxwell Finland Award for Scientific Achievement, through June 30, 2017. All nominations must be submitted online at: 2018 Awards Nominations. Awards will be presented at a black-tie gala in the Spring of 2018 in the Washington, DC area.
"As NFID prepares to celebrate 45 successful years of providing education around the causes, prevention and treatment of infectious diseases, 2018 is a perfect time to reflect on all we've achieved since the organization was founded in 1973 and to spotlight outstanding infectious disease heroes of today."

William Schaffner, MD, NFID Medical Director
To join the conversation, follow us on Twitter (@nfidvaccines) using the hashtag #NFIDawards, like us on Facebook, join the NFID Linkedin Group, and subscribe to NFID Updates.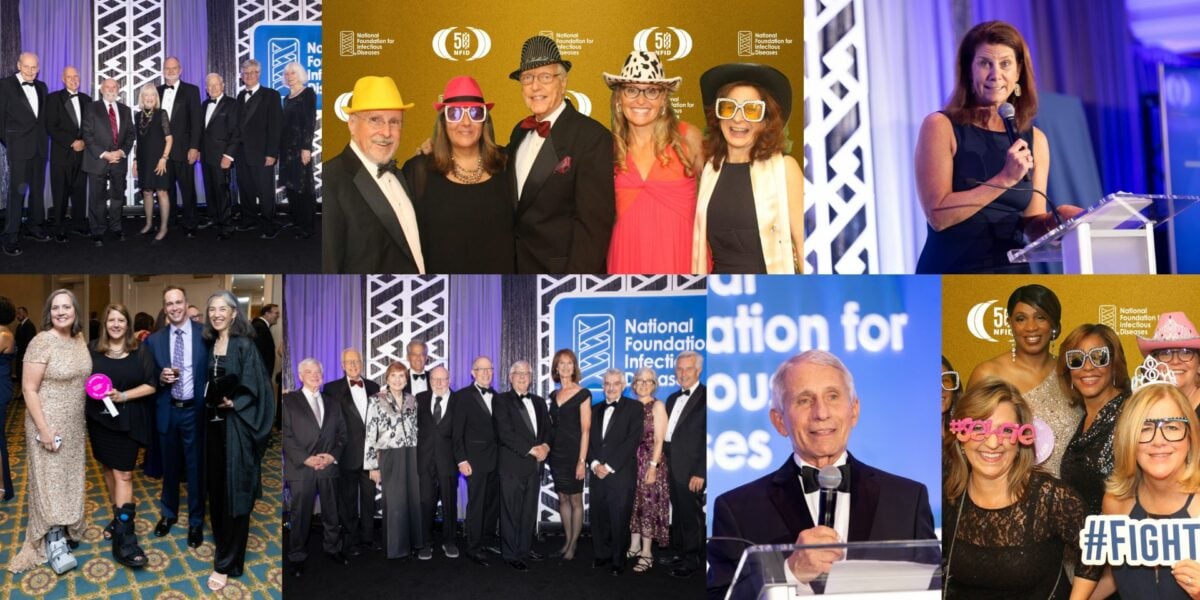 The stars of public health gathered together for the star-studded NFID 50th Anniversary Gala, including more than 20 past recipients of the prestigious NFID awards